When Amazon started selling through Amazon Echo devices, consumers swooned and marvelled at Amazon's innovation—again. And then, they got used to it.
Today, buyers aren't thrilled by omnichannel customer experiences. Instead, they view them as the bare minimum. Thanks, Amazon!
But not all eCommerce and retail brands have remained stuck in their website-shaped shells. Some have embraced headless commerce platforms to sell, upsell, promote, entertain, and even story-tell using digital signage, in-store augmented reality apps and more.
In this article, we're diving head-first (—*ahem*) into the world of headless commerce.
What is Headless Commerce?
Headless commerce architecture is similar to headless CMS architecture in the sense that a headless commerce solution can store, manage, publish, and pull content from other applications headlessly. In other words, you can pull in content from anywhere, and push it out to any front-end.
With commerce in the equation, retailers and wholesalers can benefit by extending their experiences and products to new channels. Whereas a legacy CMS couldn't display products and complete checkouts on a digital sign or smartwatch, a headless commerce solution can.
Learn More:
What is a Headless CMS?
Why Is Headless Commerce Important in 2020 and Beyond?
A headless commerce platform doesn't just allow you to sell on more channels and devices. It also:
Makes personalization easier with device and channel-specific content.
Enables seamless integrations with third-party software
Centralizes and organizes all of a brand's content and assets
Helps brands to scale and enter into new markets/regions faster
Cuts down IT costs across the board, as non-IT team members can work on content across channels. Plus, front-ends are easier to whip up when you don't have to worry about building it with a specific framework or back-end in mind ( APIs, baby!)
To illustrate the potential of increased sales and branding beyond traditional eCommerce websites and apps, let's take digital signage by itself.
Recent research shows that digital signage can boost incremental sales by as much as 25%, and when you consider how a digital sign can be used to engage a customer, that figure comes as no surprise.
Imagine for a moment, a screen on display outside a shoe store in your local mall. Assuming the weather outside is good, the screen throws up a message:
"It's a little hot for shoes. Get 20% off sandals while the sunshine lasts!"
It's these micro-moments, as Google calls them, that make all the difference. It opens up a new pathway to micro engagement that customers subconsciously appreciate and pay attention to.
Headless Commerce Examples & Use Cases
When it comes to headless commerce, you've already seen it in action. When you visit your local fast food restaurant and order using a digital screen, that's headless commerce in full swing.
But how else are brands taking the head off their eCommerce experiences?
1. Specialty Produce
In an attempt to showcase the company's entire operations process to its employees, with food going from farm to plate, Speciality Produce leveraged headless commerce software to enable its employees to submit user-generated content.
Thanks to that content being managed headlessly in one, central place, Specialty Produce was able to identify the most relevant posts, and publish it across digital screens, websites, jumbotrons, mobile sites, and social media.
2. Michael Kors
According to Pivotree, by adopting a headless eCommerce solution, Michael Kors was able to achieve standardization across all regions on all devices.
Nick Reshamwalla, Director of Digital at Michael Kors, stated that the brand has "over 20 sites in nearly a dozen languages and multiple currencies. Moving towards a single code base was essential to streamlining testing and release management which in turn allows Michael Kors' team to continue delivering superior user experience to our online shoppers."
By going headless, Michael Kors positioned themselves to integrate, push, and pull content to and from other software. They were also able to manage their digital experiences with lower costs thanks to the centralization of their code and front-end agnostic content. This also made scaling much faster and cost-effective.
3. Sephora
To facilitate the customer experience in-store, makeup brand Sephora launched ModiFace, an augmented reality application that shows customers what their face might look like if they were to apply certain Sephora products.
Since its launch, Sephora has noticed fewer product return and exchanges rates. Plus, their pop-up stores have never been more alluring.
4. Visit Orlando
Visit Orlando is the official tourism association for Orlando, the most-visited destination in the United States. They are a registered not-for-profit trade association that represents more over 1,000 member companies making up Central Florida's tourism community.
Before headless eCommerce was implement, the staff had to manually issue tickets because their former site couldn't handle a ton of traffic and would crash during their busy times. Tickets also had to be processed in batches (once a day), and because of this, the staff was burdened with the workload while customers were upset that they couldn't purchase last minute tickets.
Rolling out Headless commerce with Agility CMS, online revenue went up by 20% and most importantly, in December, the CIO and Director both remarked that they had taken a 4-day weekend for Thanksgiving for the first time in many years!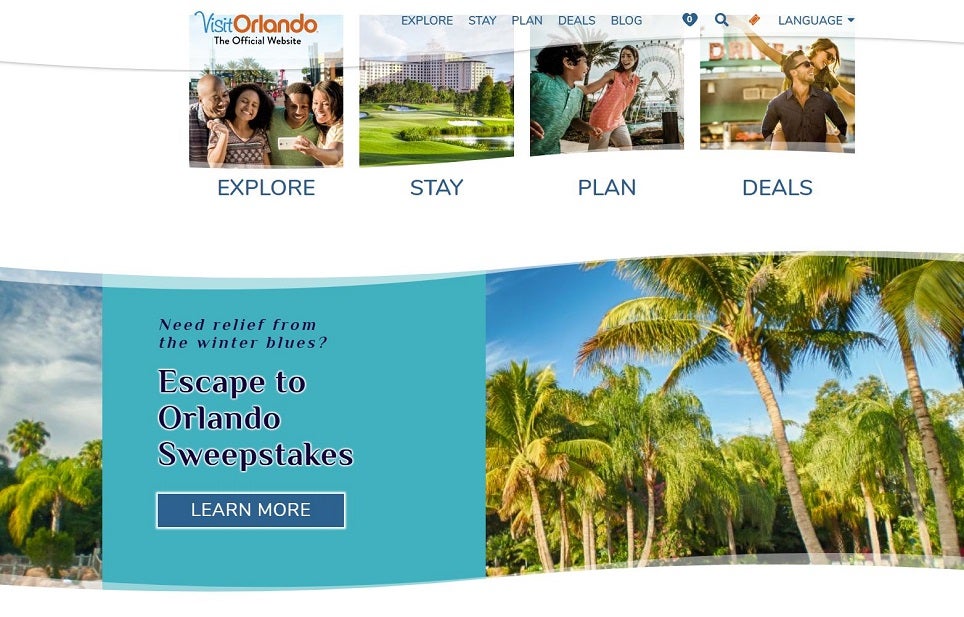 Headless Commerce Roadblocks—And Your Brand's Way Around Them
As we mentioned in our article, Have Pure Headless CMS' Lost Their Way?, a platform being headless in and of itself won't serve your marketers. And therefore, it won't serve your brand.
Marketers need to be able to preview content and products on channels like digital signage. A headless CMS will provide you with the capabilities to get your content to the right channels for commerce, but that doesn't mean that your team will be able to get the most out of it. That's because many CMS platforms are built for technical team members.
Agility CMS, on the other hand, has more than enough marketer-friendly features to make sure your team has everything it needs to get content in front of customers. Features like the Rich Text Editor with WYSIWIG and source view, along with a built-in Image Editor for cropping, resizing, or other simple image editing tasks are user-friendly. When combined with the ability to link products to shared content using linked content fields, they make Agility the perfect fit for your commerce marketing team.
Another roadblock you may be facing on the road to headless commerce success is the current infrastructure for taking payments on new channels. Integrating payment systems is crucial to a successful eCommerce strategy. Unfortunately, not every CMS platform has the right capabilities to make it easy.
The solution is cloud-based hosting that covers the entire digital experience. Agility trusts Azure to handle this and you should too. Agility allows you to sell products or tickets from any platform with a seamless shopping experience. With Azure, your business has the freedom to build, manage, and deploy applications on a massive, global network using your preferred tools and frameworks.
Want to learn more about how your eCommerce content can go beyond your website and mobile application? Check out our guide to a winning content architecture strategy
Keep Reading
If you want to learn more about why Agility CMS is faster, make sure you read these articles:
Keep watching: