Ever since Facebook rebranded to become a metaverse company, there has been a frantic race in all industries to understand what that means and what opportunities it entails.
There has been plenty of discussion on the web about an open, NFT-powered metaverse that will become the future of the internet as we know it. Whether this is true or not remains to be seen, but one thing is for certain: to power this new metaverse, we will need headless CMS solutions.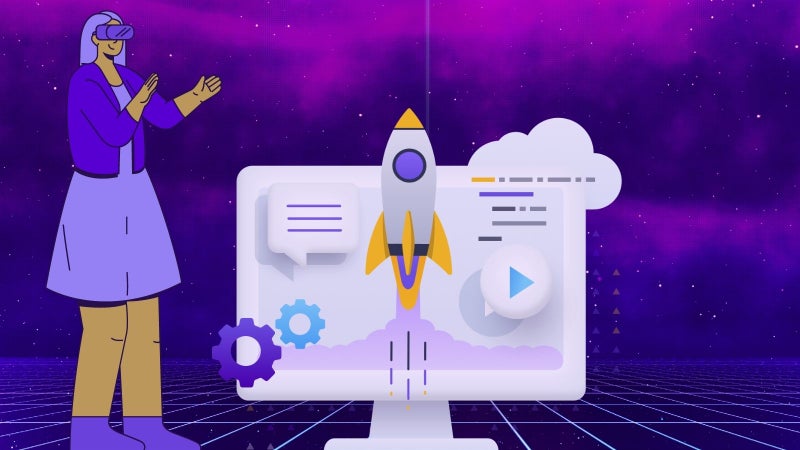 What is the metaverse?
The metaverse is a concept that describes a 3D virtual or augmented reality space where users can interact and engage with each other in new and more immersive ways. It is a world powered by a virtual economy that allows for a high degree of user freedom, creativity, and collaboration where we'll be able to spend time, slack, meet with friends, play, shop, and even work.
In some ways, the metaverse will be some sort of "real-time, 3D social media," as Epic Games CEO Tim Sweeney put it in an interview with Joseph Kim from GameMakers.
While this may seem like something out of a sci-fi novel from the 90s, it is now becoming a reality thanks to the current advancements in computing power, AI, and telecommunication technologies.
Metaverse or metaverses?
Facebook was by no means the first tech company to voice its interest in metaverse technology, although it has been the loudest. And with billions of registered users, it was only to be expected that Zuckerberg's announcement of Facebook rebranding as Meta would hit the world by storm. However, Meta's current efforts in developing the metaverse are not unique. Not only are there dozens of other tech companies also working toward the same goal, but there are also numerous online platforms already in operation (mostly in the online gaming scene) that fit the definition of the metaverse. Some of these platforms, like The Sandbox, Second Life, and Minecraft, have been around for at least a decade, while many more have recently launched, including Decentraland, Fortnite, Roblox and others.
While all these metaverses allow us to live and play in a virtual environment through our custom-made avatars, they're still no more than apps and games that use the internet. The "real" metaverse is supposed to be something bigger. It's envisioned as the underlying infrastructure that connects these worlds together, similar to how standard internet protocols allow you to access information from multiple servers using a web browser. This is precisely why many think of the metaverse as the evolution of the internet, something that we're yet to see.
Why do we need headless CMS solutions for the metaverse?
The metaverse offers amazing potential for businesses and content creators of all industries. As it evolves and comes of age, new VR and AR technologies will develop that allow us to see and experience content in a whole new way. This means that new front-end technologies are bound to appear to help render these immersive 3D worlds.
As of now, it's anyone's guess which of the current solutions will take the lead and shape the future of the internet. It could be a single tech giant like Meta, Google, or Apple, or a collection of companies and open-source projects that agree on a series of metaverse standards to make it happen. However, for it to ever become a reality, we need to create content for the metaverse now.
This is where a headless CMS comes in handy. By separating the back-end from the front end, headless CMS solutions offer the flexibility to work with any present and future front-end technologies that shape the metaverse.
The main benefits that headless CMSs offer for the metaverse are:

#1 They offer a more efficient way to manage and deliver content.
With a headless CMS, you can create and manage content without worrying about the website's design or layout. This makes it a great option for businesses and teams that want to focus on creating great content while leaving the design and development to professionals.
This means that content creators can keep focusing on their content, and developers can then integrate this content into new platforms like Decentraland or Fortnite seamlessly.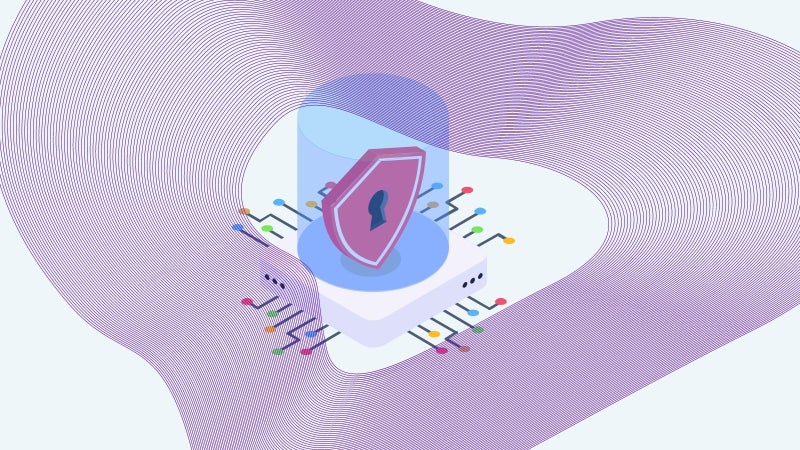 #2 Headless CMS solutions make updating and managing content across multiple platforms easier.
This is one of the most important benefits of using a headless CMS with the future metaverse in mind. These CMSs will automatically format and deliver content according to the requirements of the target platform, whether it's a website, a mobile app, or another digital experience like VR or AR experiences. This eliminates the need for time-consuming manual updates and ensures that content is always delivered in the right format and in a way that looks great and provides the best UX possible.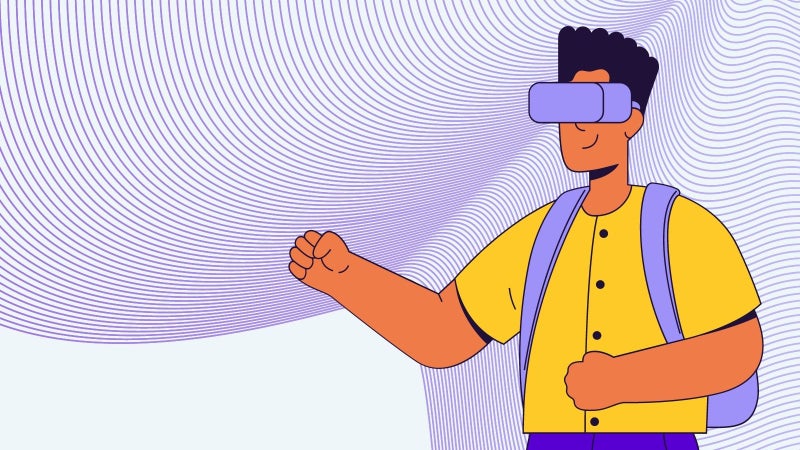 #3 Headless CMS solutions offer a great way to improve collaboration and communication within an organization.
The amount of content that businesses and authors will need to create for the metaverse is huge. This means that small local teams will likely grow into large teams with remote team members who will all need to collaborate efficiently. A headless CMS makes it easy for multiple authors to contribute content and editors to review and approve changes. This can help speed up the content creation process and make it easier to ensure that all stakeholders are on the same page.
#4 They allow better data-driven content management
As technology improves, companies will have an ever-increasing amount of information and customer data. In addition to driving content development, this rich dataset can be leveraged to provide a more personalized user experience. A headless CMS can integrate with currently available personalization engines and data capture and processing platforms to optimize and personalize the content on the fly. This will be especially relevant for future metaverse users and is possible thanks to current trends in composable DXP solutions.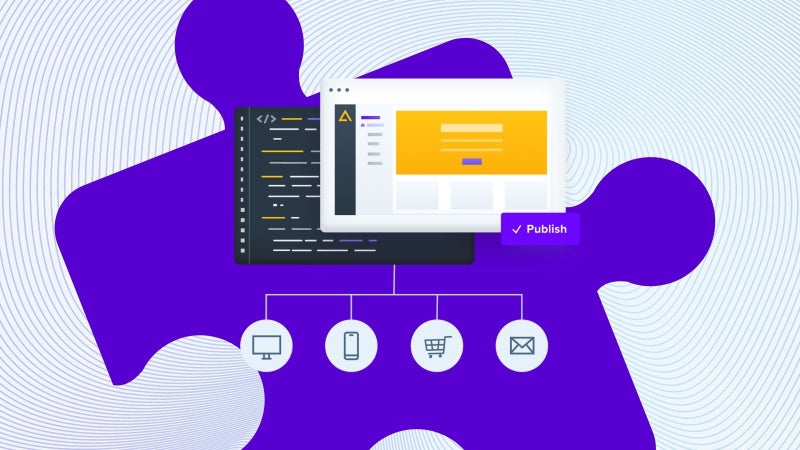 #5 Better data security
Since headless CMSs are decoupled from the presentation layer and only communicate through an API, hackers have a smaller area of attack. This makes headless CMS safer than traditional CMS solutions. Data security is a big concern in the metaverse since the amount of personally identifiable information we'll produce is set to be much greater than in the current iteration of the internet.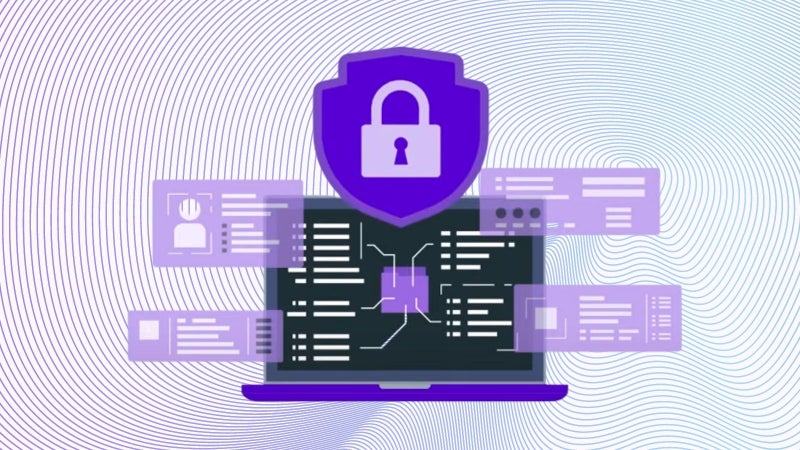 Future content management for the metaverse: Headless 3D CMS solutions
Although today's available headless CMS technology will surely play a role in providing much of the content the metaverse will need, the fact that we're talking about 3D virtual worlds requires new forms of content to be created. This means things like 3D models, the 3D worlds themselves, 360° videos, and more. Most currently available CMS solutions cannot efficiently manage this type of content to deliver it in the optimal format across different platforms.
This is why the future of the internet will need a new breed of headless 3D content management systems able to read multiple native file formats from the leading 3D design and rendering software applications and to deliver content via an API to the current and future VR/AR hardware technology, including headsets and haptics.
Web 3.0 and the development of future "VR Browsers" for the metaverse
As stated above, the metaverse requires the development of a common data communications standard that allows the interconnection and interoperability of platforms such as Fortnite, Roblox and Decentraland. This standard should allow us to access these platforms using our engine of choice, using a common avatar across all channels (much like many of us use our Google account to access different websites) and importing our lists of friends to stay connected wherever we go.
This requires the development of new VR Browsers or metaverse browsers that work across multiple devices from desktop and laptop computers to mobile phones, tablets, smart TVs, and, yes, VR headsets. If the metaverse is to provide a seamless, immersive experience to all, a headless CMS that feeds the same content optimized and personalized for each VR Browser and user will be essential.
Bottom line
Headless CMS solutions can help you future-proof your content strategy in light of the emerging metaverse. As we move into an increasingly digital world, where we need to integrate dozens of different types of virtual platforms from fintech solutions to customer experience platforms, all backed by high-quality content, it's important to make sure that your content can be easily accessed and consumed on any platform or device, including currently available technology but also future technology we haven't seen yet. By using a headless CMS, you can rest assured that your content will always be accessible and responsive, no matter what new technologies come along the way.