A content management system has arguably never been more critical than it is today, as content continues to play a major role in how every company operates. With a website and social media platforms being the first area where many customers may interact with a business, it's essential to have the right systems to support these interactions. That's where the choice of CMS is crucial as it needs to be appropriate for content creators and developers to create the best customer experiences.
According to Gartner, "composable business designs prepare leaders to make decisions that would have been too risky without the architecture of composability." Enterprise-level organizations need the right software tools to facilitate this composability, and the type of CMS they choose can have a major impact. That's why many executives may be considering going headless with their CMS, so they don't lose their proverbial heads in the long run.
What Is An Enterprise Headless CMS?
An enterprise headless CMS supports all the features and functionality needed by a large enterprise-level business with hundreds of employees. An enterprise headless CMS can provide advanced security, content workflows, users and roles, permission and scalability, and integrate with additional tools to provide advanced personalization, analytics, and more by leveraging an API-first architecture.
An enterprise CMS may have traditionally meant an all-in-one solution providing this functionality for many companies. Essentially, enterprise businesses think monolithic when considering an enterprise CMS. But that's not what enterprise means. It means accessing the features and best-of-breed tools that large companies require.
So, if an organization needs personalization features, it should be able to easily integrate with a tool that provides those capabilities. They should also be able to integrate with the best analytics tools available to ensure they are targeting the right audience, optimizing for the right conversions, and more. CRMs, ERP systems, and anything else the business needs should be easily integrated to facilitate enterprise business needs.
The Failing Monolithic CMS
Many companies may already have a monolithic CMS in use. However, as Gartner pointed out regarding composability, we're entering a new phase of building software stacks. MACH architecture has begun to take center stage as a new approach to enterprise architecture. The MACH acronym for Microservices-based, API-first, Cloud-native SaaS, and Headless gives enterprises another way to build their technology ecosystems.
With organizations like the MACH Alliance forming around this architectural design, some enterprises might consider MACH the latest trend or buzz term. The reality is that many enterprises are already buying into the MACH approach, and for good reason.
The content management industry, in particular, is shifting priorities from all-in-one suites to composable platforms built from the ground up using headless architecture and away from legacy platforms.
Monolithic CMSs are struggling to meet the demands of modern businesses as they are too restrictive and have some drawbacks causing their downfall. Some of these drawbacks include:
Feature bloat
While it may seem advantageous to access several tools, in many cases, there are too many of them, which can be quite unnecessary. Enterprise businesses require numerous tools to facilitate the requirements of all of their departments. But even so, monolithic platforms can come equipped with tools many will never use. If they do use them, they usually aren't the best available tools on the market, putting the business at a disadvantage compared to if they just integrated a best-in-class analytics or CRM platform instead.
Rising costs
With the feature bloat comes rising costs which can negatively impact enterprise budgets. Companies end up paying for these additional tools they won't use because the suite can't be broken up. Plus, if the business decides to add a best-in-class system to replace one of these additional features, they pay for two systems instead of one.
Difficult integrations
Most monolithic headless CMS platforms boast APIs to facilitate integrations, just like a headless CMS. Unfortunately, while these APIs are accessible, it can be hard to integrate new systems with an existing suite because of the architectural makeup.
Why Your Enterprise Needs A Headless CMS
Despite the drawbacks of a monolithic CMS, you may still be unsure why your enterprise business should choose a headless CMS. Here are some of the reasons why and the benefits you can expect with a headless platform:
Keep up with the fast-paced digital environment
Customer expectations continue to change in the digital landscape, as do the tools and technologies required to support those expectations within an enterprise business. A headless CMS with API-first technology enables you to swap out best-of-breed tools and consistently choose the best platform for your particular use case. It also means that your CMS can integrate more easily with new front-end interfaces as the channels where customers view content continue to evolve.
Increase marketer and developer productivity
While monolithic CMSs can often be restrictive for those using them, a headless CMS provides increased flexibility and productivity for marketers and developers. As the number of digital channels continues to grow, marketers must be able to create and publish content for all platforms easily. For developers, the front-end technologies they have access to continue to change every year, and they must be able to choose the best option for their requirements and the customer's benefit. A headless CMS provides for both of these areas.
Unified content hub
With a monolithic CMS, content can wind up in many siloed locations, despite the number of connected systems. A headless CMS creates a unified content hub that allows marketers to publish content anywhere and reuse that content as they see fit, whether in a different format or on a different channel.
Versioning & content workflows
Publishing content to multiple channels at the same time can get hectic. A headless CMS can provide the content workflows to ensure your content goes through the right vetting process before it gets published. In addition, you can quickly roll back to previous versions of content to make adjustments and prevent mistakes.
API-driven composability & extensibility
Part of the argument for composability is that it allows enterprises to quickly change their software stack as new technologies emerge. A headless CMS provides the necessary API-driven composability and extensibility that enables businesses to seamlessly integrate with new systems and software.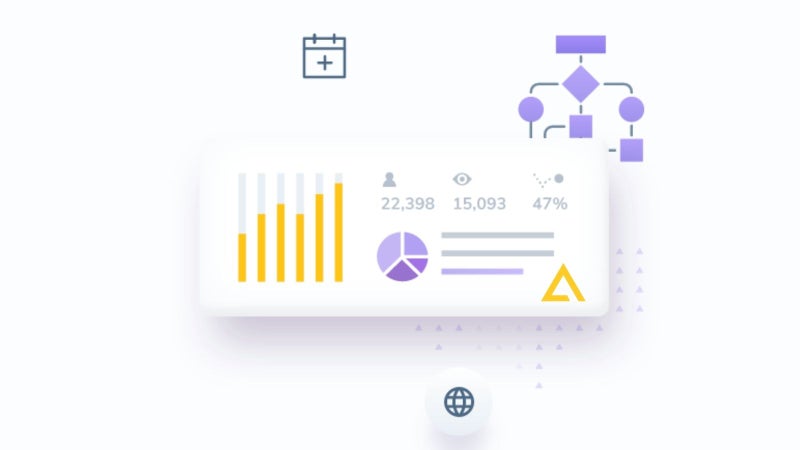 Future-proof architecture
When new technologies are introduced, businesses need the flexibility to adapt quickly without ripping and replacing everything. A headless CMS provides a future-proof architecture that allows you to 'start again' if necessary. With connections formed through APIs and framework-agnostic frontend, developers can quickly update your website, create new interfaces that allow you to connect to and deliver content to the latest VR system, or expand into new technologies like blockchain and the metaverse.
Enhanced personalization
Businesses need to be able to gather data on their customers and then use that information to tailor the customer experience to each customer's individual needs. Connections with CRMs, analytics, and personalization tools mean that a headless CMS can help to provide the enhanced personalization customers crave today. In addition, you can also implement a localization strategy to tailor content to customers that speak different languages or live in other regions.
Agility CMS: Elevating Enterprise Excellence through Headless Content Mastery
In the dynamic arena of modern enterprise operations, the virtues of agility and adaptability reign supreme. At the forefront of this digital transformation stands Agility CMS—a beacon of these virtues and beyond. Pioneering a new paradigm in headless content management, Agility CMS is meticulously crafted to cater to the intricate needs of the enterprise realm.
Unleash Swift and Adaptable Development:
Our platform empowers developers with an unprecedented degree of creative freedom. Harnessing the combined prowess of REST and GraphQL APIs, coupled with seamless integration via our Sync SDK, Agility CMS seamlessly assimilates into your DevOps pipeline. This union of technology expedites development and broadens the horizon of creative possibilities.
Intuitive Authoring Empowerment:
Empowering marketers is a hallmark of Agility CMS. As a beacon of innovation, it offers an intuitive interface that preserves the user-friendly essence of traditional monolithic CMS. Here, marketers can confidently embrace their content management responsibilities, embarking on a journey of mastery and autonomy.
Unified Content Expedition with Sitemap Mastery:
Navigating diverse content destinations, from websites to IoT-connected devices and applications, transforms into a harmonious symphony with Agility CMS. The centralized sitemap offers editors orchestral control over multifaceted content journeys, all from a singular instance.
Effortless Page Governance through Layouts:
Enter the era of content orchestration through layouts, a symposium where editors wield unprecedented authority. Agility CMS redefines how pages are managed, enabling editors to sculpt narratives without relying on developer intervention. Bolstered by intrinsic SEO fields, content optimization becomes an integral part of this creative process. The introduction of page layouts amplifies creative agility, allowing editors to curate content for each page with unparalleled ease.
Azure-Powered Scalability Redefined:
In an ecosystem where growth knows no bounds, Agility CMS ensures your scalability aspirations are limited only by your imagination. Anchored within the robust framework of Microsoft Azure, infinite scalability becomes an innate attribute of your enterprise's content infrastructure.
Fortified Enterprise Fortress and White Glove Service: Recognizing security as a paramount concern, Agility CMS raises the bar again. Featuring encrypted data, enterprise Single Sign-On (SSO), multi-factor authentication, and SOC 2 Type II compliance, it constructs an impregnable fortress around your digital assets. Moreover, our white glove service ensures that your journey with Agility CMS is seamless, supported by experts who understand your unique enterprise needs.
Elevate your enterprise narrative with Agility CMS—a vanguard solution that marries innovation, speed, and security in a symphony of digital prowess. Welcome to a world where complex content capabilities converge with personalized service, all orchestrated to empower your enterprise's digital journey.