Data security and online privacy have become pertinent issues in the increasingly volatile digital world. As digital customers and users become wearier of companies taking, storing, and selling their sensitive information, business leaders are faced with a difficult task. How do you continue to obtain customer data while retaining their trust and eliminating all security risks?
From phishing scams to malicious code and botnet attacks and beyond, you as a business leader need to implement the right solutions to avoid a cybersecurity nightmare. Focusing on data security and privacy is not only important for your operation, but it's also imperative for your brand's reputation and trust in a competitive industry.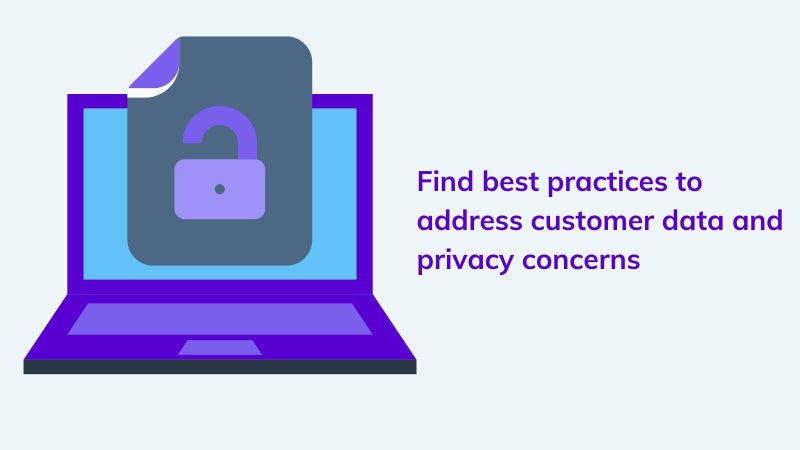 Today, we're taking a look at the high cost of data breaches, the common types of data loopholes that businesses face, and the best practices to address customer data and privacy concerns. Here's what you need to know.
The cost of a data breach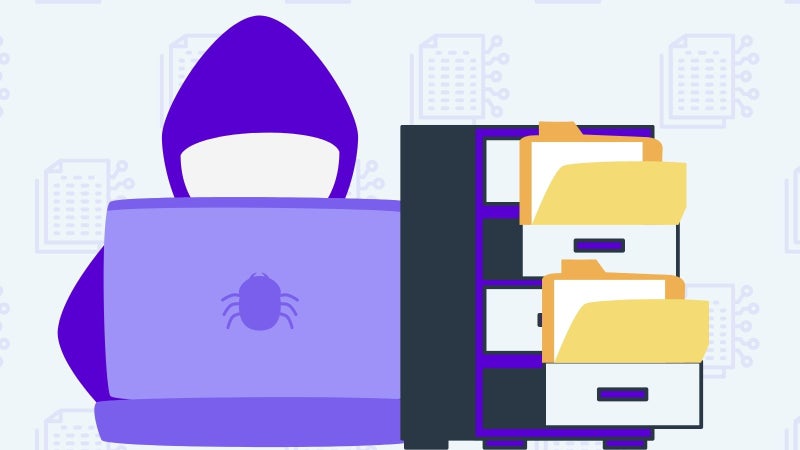 Your security experts know the true cost of a data breach, do you? As a business leader and an executive, you are not only required to know the financial cost of a data leak or a privacy incursion - you're also required to know the long-term ramifications for your customers and your brand.
For one, you can rest assured that it only takes one successful data breach to sully your brand's reputation in the public's eye. That said, when it comes to the potential financial pitfall, the numbers are very troubling.
According to SecurityIntelligence, ransomware attacks cost an average of $4.62 million, excluding the cost of paying off the ransom itself, which incurs additional costs. As a whole, though, cybercrime is expected to cost the world $10.5 trillion annually by 2025.
The possible financial ramifications coupled with the inevitable loss of customers following a data breach should be enough to incentivize any decision-maker to invest in more stringent security measures. Let's take a look at what the common issues are and how to prevent and resolve them effectively.
Common types of security vulnerabilities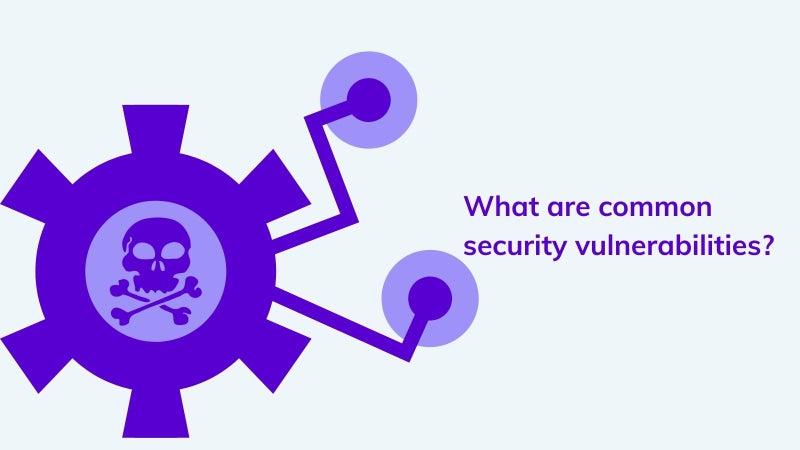 As a decision-maker, you need to have a comprehensive overview of all the possible security risks pertaining to your business, your industry, and niche, as well as your employees and customers. Cybersecurity is a multi-faceted issue both internally and externally, meaning that there can be possible security vulnerabilities inside and outside of your organization.
With that in mind, common security risks include:
SQL, XSS, or LDAP injections
Broken authentication issues
Weak passwords
Poor data encryption
Poor email security
Poor employee and customer security education
Weak network security
Weak data server security
Weak device security
No second-tier security like multi-factor authentication
Addressing these and many other data security concerns is an important step towards building brand authority and trust, retaining and acquiring customers, and growing your business as a whole. To that end, let's move on to the best practices you need to implement to eliminate data and privacy concerns and risks.
8 Ways to eliminate data and privacy issues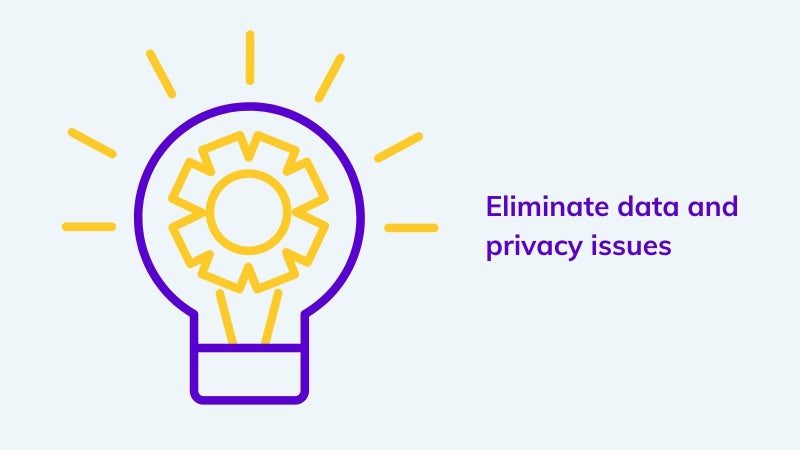 1. Build enterprise-grade security with headless CMS
When choosing a content management system for your organization, security should be your top priority. Comprehensive content management systems like Agility CMS ensure enterprise-level security through strict compliance with the latest certifications and standards-based security.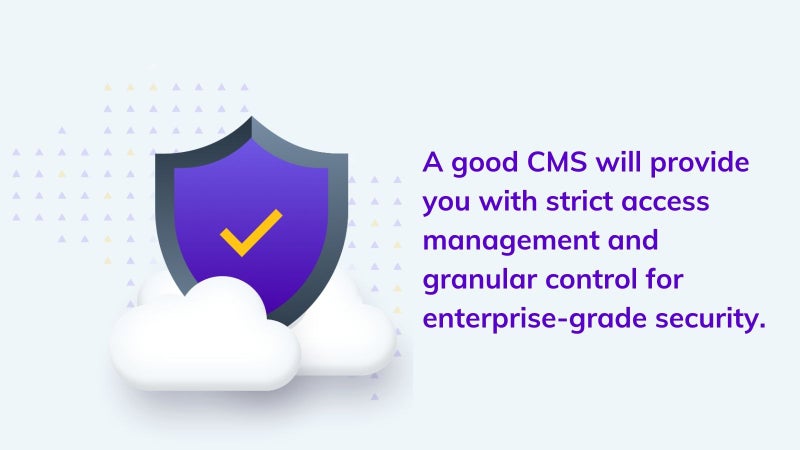 This is to ensure that all your data and CMS processes enjoy the highest level of protection. A good CMS will provide you with strict access management and granular control so that you can monitor and control access to all your content, at all times.
Likewise, by using a headless CMS, you will ensure better scalability and make your content available via APIs for seamless content delivery across different platforms. Because a headless CMS is decoupled from any front-end applications, you will be effectively minimizing security risks that can come from a front-end security breach.
2. Consider hiring a data protection officer
With data security being such a pertinent issue across the globe, it is becoming increasingly important to build specialized security teams and individual experts focused on compliance. This would fall under the scope of responsibilities for a data protection officer who would be tasked with ensuring your organization is compliant with GDPR, and any other security regulations in your industry.
A data protection officer (DPO) is an expert in data security and customer privacy, with in-depth knowledge of the latest laws and regulations passed by the European Union and other governing bodies tasked with regulating consumer data use in the online world. This individual can be a full-time hire in your organization or they can be an outsourced consultant, but it's important to note that they can be an instrumental part of your overall security strategy.
You can assign your DPO to your IT team or your legal team, but in practice they will work closely with both. Make sure that your data protection officer has all the access they need to teams and organizational units handling sensitive customer data so that they can outline actionable steps towards complete compliance and data privacy in your business.
3. Run security-focused email campaigns
Email marketing is one of the most powerful marketing tools at your disposal, and there are many ways your marketing heads can leverage email to achieve organizational goals. With that in mind, you can use marketing for educational purposes as well, and run security-focused email campaigns to educate both your employees and your customers on cybersecurity.
Keep in mind that there is always a human factor to data protection and privacy in the online realm, which is why focusing on security education can help bolster data protection across the board.
Focusing on data privacy and how people can stay safe online is also a great way to take your email marketing forward in 2022 and build trust among your audience. Internally, though, educational emails can help your employees employ the best security practices in their personal workplace, ensuring safe and private remote work with minimal risk.
In the era of remote work, a good internal email campaign can make all the difference for your employees' security, which is directly tied to your business security as a whole.
4. The Privacy Shield is no longer valid
The Privacy Shield is (or rather, was) a security agreement between the United States and the European Union that regulated the transfer of data between citizens and companies under the GDPR. In 2020 the European Union Court of Justice (CJEU) rendered this agreement invalid, leading companies trading data between EU and US to adapt to the new rules.
The fact that the Privacy Shield's data transfer protocols did not meet the strict protection requirements mandated by EU laws led to the Privacy Shield invalidation two years ago. This means that you need to make certain changes if you're handling sensitive user data overseas.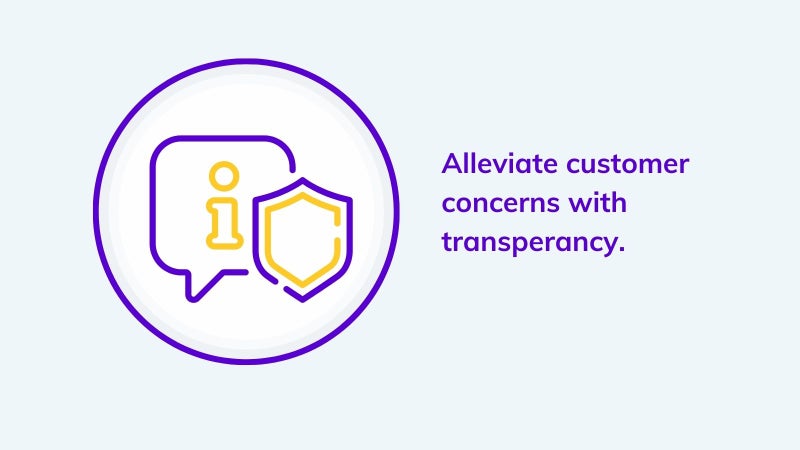 This is a job for a data protection officer and a data analyst to ensure that your organization complies with the relevant data privacy laws now that the Privacy Shield is no longer the governing agreement between the US and EU. One of the key ways to avoid data privacy issues regarding data transfers is to provide your customers with detailed information on the location where their data is being processed and stored.
By notifying your customers on how their data is processed and stored, you're able to alleviate some of the concerns surrounding personal data use in the online world.
5. Choose and optimize your network security system
Network security is one of the foundational elements of data security, ensuring that your network and all the devices, tools, and user accounts within are kept safe from nefarious online activity. While you can't do more than educate your customers on how they can keep their devices and network safe, you can implement effective network security solutions in your organization.
You can differentiate between two basic network security solutions - software and hardware firewalls. There are numerous other complementary solutions such as a secure web gateway, but choosing the right software and hardware firewalls should be a primary concern.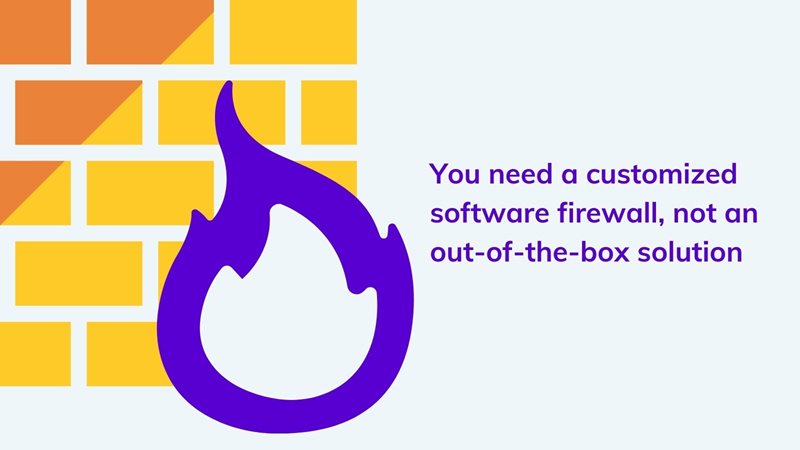 If you are serious about protecting your network and all your devices, then you need a customized software firewall, not an out-of-the-box solution. Keep in mind that your software firewalls can only be effective if you constantly test them for weaknesses.
On the other hand, a hardware firewall is a physical device between your network and the outside online traffic. You can use a hardware firewall to literally separate your network from the online world, filter and monitor traffic, and keep your devices, accounts, and employees safe.
Needless to say, using the right firewalls will help prevent data leaks and stop malicious activity before it reaches your devices and users.
6. Be careful when choosing automation tools
In the modern business world, automation has become a popular buzzword. However, that doesn't mean that automation is not an important part of long-term success, particularly when you're focused on reducing financial waste.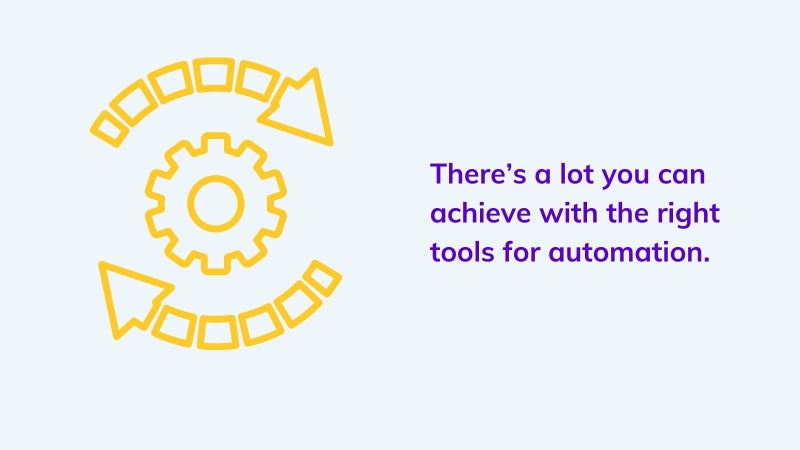 There's a lot you can achieve with the right tools for automation in all organizational sectors, though, particularly marketing, sales, support, financial management and payroll, and cloud computing.
That said, as with using a headless CMS or any other relevant tool, you need to focus on security when automating any processes. Make sure that any tool that processes or stores sensitive user, customer, or employee data has the right security measures in place.
If you're using a third-party, cloud-based automation tool, then the provider needs to ensure data privacy via robust security systems and regular updates. Any tool that you are integrating into your organization needs to ensure compliance and hold the latest security certifications, with a spotless track record and zero instances of data leaks.
7. Consider blockchain technology for data security
Web 3.0 is here and blockchain technology opens a myriad of new possibilities for companies, investors, and individuals around the world.
Needless to say, though, Wall Street is coming for crypto as well in an attempt to secure assets while governments are pushing hard for the development of national digital currencies - all of which bolsters the popularity of the blockchain itself.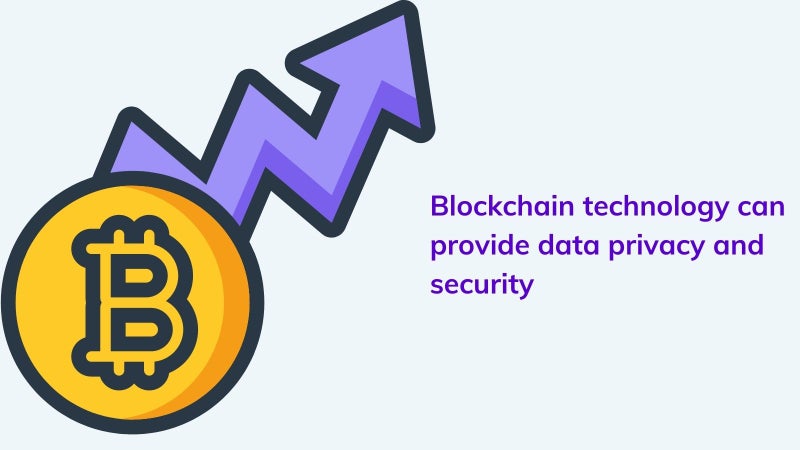 For you as a business leader, blockchain technology can be a way towards better data privacy and security, among other opportunities that this technology provides. Cryptocurrencies aside, the blockchain ensures complete customer privacy.
You can use secure blockchain transactions to ensure anonymity on the web, but the privacy of the blockchain extends far beyond financial transactions, and it's perfect for securing sensitive customer data.
8. Implement data encryption across the board
Data encryption is a necessity nowadays, and it has become the standard for organizations handling sensitive internal and external data. Encryption is used to keep data safe while in transit as well as in storage. Whether you're storing sensitive data on your own data centers or in the cloud, it's imperative to enable data encryption.
You can use decentralized encryption and decryption systems and distribute your encryption protocols to improve performance, utilize less bandwidth and further bolster data security. Encrypting the data while in transit will prevent anyone from intercepting sensitive user data such as social security numbers, credit card information, and others.
It's also important to encrypt business computers that store any valuable customer or employee data.
Wrapping up
Privacy and data security should be your top priority in 2022 and going forward. Your objective is to put effective security measures in place and use the security-focused business tools to process, store, and protect all sensitive data.
By focusing on prevention, you can stop nefarious online activity dead in its tracks, but it's also important to have reactive systems in place to prevent a cyber security disaster. You can also prioritize education by spreading top-level insights on how your customers can help keep their personal data and identities safe in the increasingly volatile digital world.