Content marketing is vital to customer acquisition and enterprises are investing heavily into publishing their content on all platforms to maximize their reach.
With mainstream platforms like blogs and email lists and newer platforms like social media, there are multiple audiences and platforms companies can target.
Although creating content on multiple channels is great, this is often difficult for companies to manage.
A great solution for this is to use omnichannel content platforms that enable companies to publish and manage content on all platforms. Some of the best benefits of using omnichannel platforms include:
Avoiding content duplication
A key issue that companies face is avoiding content duplication. Content duplication is defined by Google as substantial blocks of content "within or across domains that either completely matches other content in the same language". When content is published on multiple platforms, it can be marked as duplicate content and this can create a host of issues for companies. Many companies assume their content won't be marked as duplicate content since they're the original content creators. This is a false misconception and it can hurt your visibility and clicks on search engines. This is extremely important if a company is focusing on improving their SEO efforts.
Although Google doesn't clearly mention a penalty against sites with duplicate content, they've clearly stated that companies should avoid using duplicate content as much as possible. Prominent SEO companies like Yoast and Moz have stated that duplicate content can negatively impact rankings although Google doesn't have a clear penalty against it. Many companies unknowingly duplicate their content when they publish their blog posts on multiple channels like their blog, LinkedIn or Medium. This can cause the content to get flagged as a duplicate.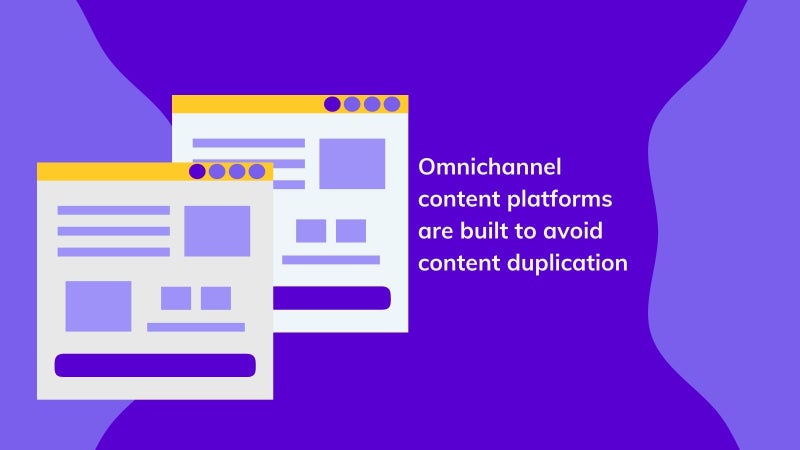 Omnichannel content platforms are built to avoid content duplication and companies don't have to spend time or money manually checking for duplicate content. The content structure and infrastructure of an omnichannel content platform allow companies to reuse content instead of duplicating it. This makes it easy for companies to create one piece of content and distribute it multiple times across their different platforms. This feature of omnichannel content platforms ensures all of your content will be seen by your entire audience without having your content marked as duplicates.
Content organization
Content organization is an issue and often a bottleneck for most content operations teams. This problem is magnified when a content team publishes content on multiple platforms. Lack of organized content can make it harder for editorial teams to make changes, content to get published, etc. This ultimately leads to more delays in content production and less content being actually produced and distributed by a company.
To have robust content management, your content needs to be organized. This makes it much easier for changes to be made on content, allowing for guest contributors and many other operations needed to produce content at a high level. The more organized the content is, the easier it is to make changes and produce more content.
With Agility CMS, a Headless Content Management platform, all of your content is organized using a sitemap. In Agility CMS, Sitemaps allow editors to manage multiple content destinations.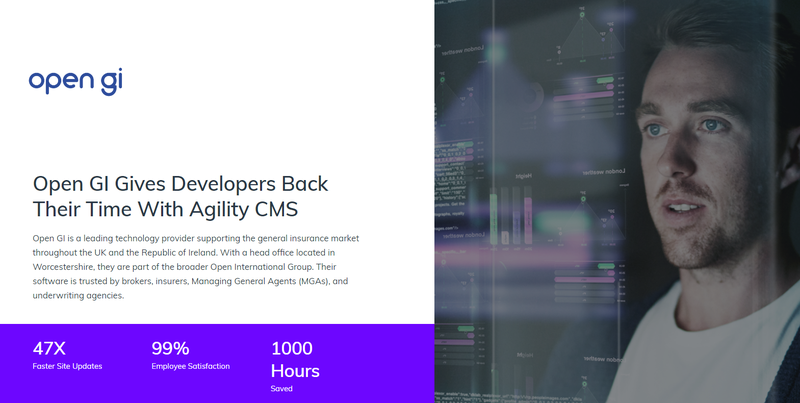 With an omnichannel platform, all of your content will be organized in one dashboard. This means all of your content that is published on all of your platforms will be easily accessible by anyone on your content team. This can lead to significant savings for your content team because many teams use a variety of platforms like Asana, Hubspot, even chat apps like RingCentral to manage their content. By centralizing your content under one roof, the content organization is simplified significantly and your content team's productivity can be significantly increased.
Brand consistency
Another key issue related to publishing on multiple platforms is brand consistency. Different platforms require different content strategies and the overall brand can be negatively affected if there are different portrayals of the brand on each platform. Many content teams are inconsistent with their brand because different platforms require different types of content to maximize engagement. For example, the content that your team produces on your blog will vary from the content your team publishes on Twitter.
Maintaining brand consistency is crucial because it has a direct impact on sales. It's estimated that a customer will need to have between 5 to 7 brand impressions before they even remember the brand. To convert the customer from a visitor/follower to a paying customer, you will need much more impressions. To finally close the sale, the customer will need to have a consistent brand image. Having varying brand images will result in the customer distrusting your business and you will ultimately miss out on the sale.
An omnichannel platform helps ensure that brand consistency is maintained and that each touchpoint on each platform showcases that. When you use an omnichannel solution, your content team can see all of the content you published in a central location. You can easily identify which types of content don't resemble your brand image and remove them. Additionally, you can improve your brand experience by making sure you have a consistent brand message across all platforms.
Cross-platform publishing
A primary benefit of using omnichannel content platforms is the ability to perform cross-platform publishing. Typically, a content team publishes a piece of content and they take snippets of it and publish it on other content. This process can be manual and arduous for teams that are producing lots of content. There are many team members on content teams who get too busy by spending a significant portion of their workday just editing and publishing content on different platforms. Additionally, content published on social media needs to be managed when customers mention a brand. This typically turns into a full-time role for a member of the content team.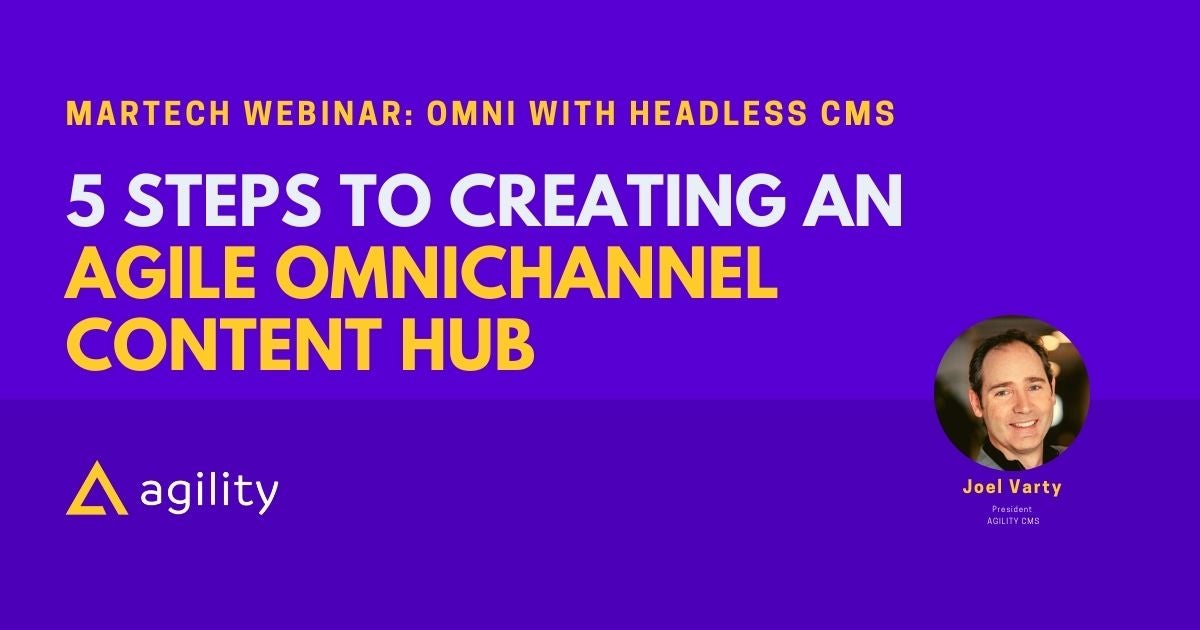 With an omnichannel platform, you can publish your content once on the platform and it will be automatically distributed across all of your platforms. For example, if you're publishing a blog post, you can publish it on your blog, LinkedIn, Twitter, Facebook, Medium, etc. directly from your omnichannel platform.
This added convenience saves content teams a lot of time that would've been spent manually repurposing content to be published on other platforms. With just one click from your omnichannel platform, a new piece of content can be distributed to all of your audiences. You can set your content calendar and publish timely content for all of your audiences. With a headless CMS like Agility CMS, your enterprise will have the ability to publish once and see your content everywhere.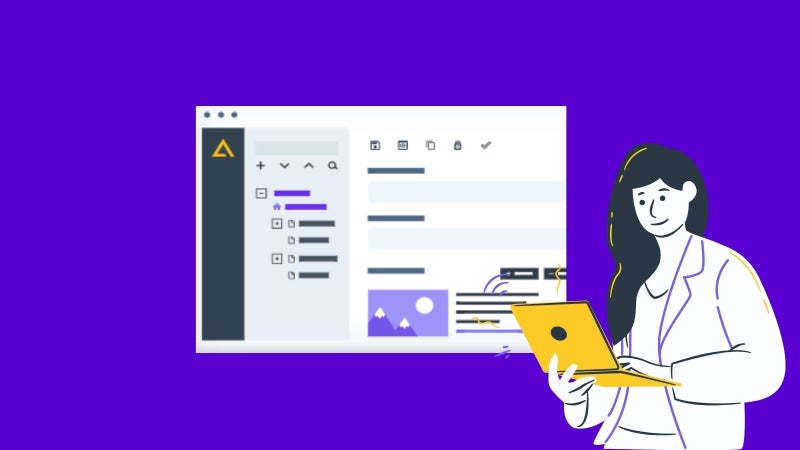 Easy content management
Content management is an area that many companies have issues with. Content management is relatively simple when a company has a small team, but as a team grows and publishes more content, many issues start to arise.
When you start to add freelance writers, editors, and other contractors, it can get difficult to manage. In fact, the content management system market is over $120 billion dollars and there are numerous services that help companies with their content management. Many companies can save money by switching from those services to using an omnichannel content platform. This is because companies often use several content management services just to manage and publish their content.
Content management is simplified dramatically with the use of omnichannel content platforms. Generally, companies have different employees and teams manage the content on different platforms and this can lead to having siloed and fragmented content operations.
For example, if your primary distribution channels are your company's blog and a few social media channels, you need a platform that empowers you to create and edit the content on your different platforms.
Most companies outsource that to different services or marketing agencies. This alone can cost hundreds if not thousands of dollars each month. An omnichannel content platform allows you to see, manage and edit your content directly in your dashboard. Whether you're looking to add a link, a paragraph, or a new post, you can do it seamlessly with an omnichannel content platform.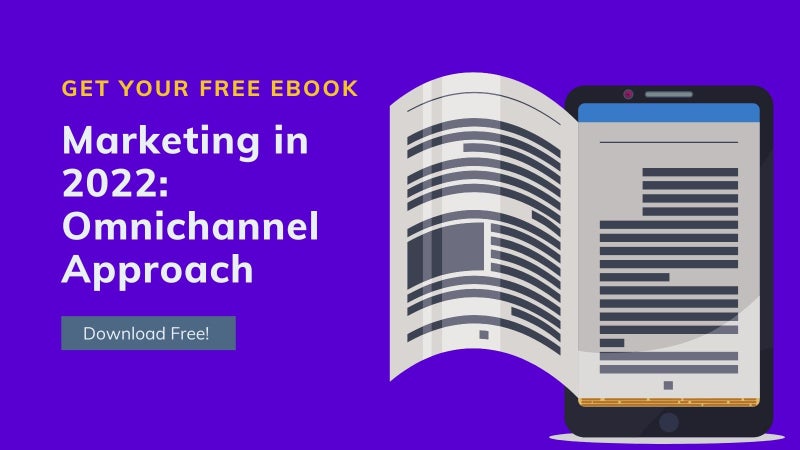 Extensive integrations
To maximize the impact of your content, your company needs to ensure that the content is personalized. Even with the use of an omnichannel platform, copying and pasting content from one channel to another is not going to lead to meaningful results. This is why content platforms need integrations. Integrations enable companies to personalize their content and to do specific tasks that are tailored to their audience's needs. Without this, companies would simply be duplicating content on different platforms.
An omnichannel platform allows for extensive integrations so your content team can publish in any desired manner or add any feature to your content operations. Whether you're looking for grammar tools, analytics tools or SEO tools, an omnichannel platform will provide you with all of the integrations you need to propel your content operations.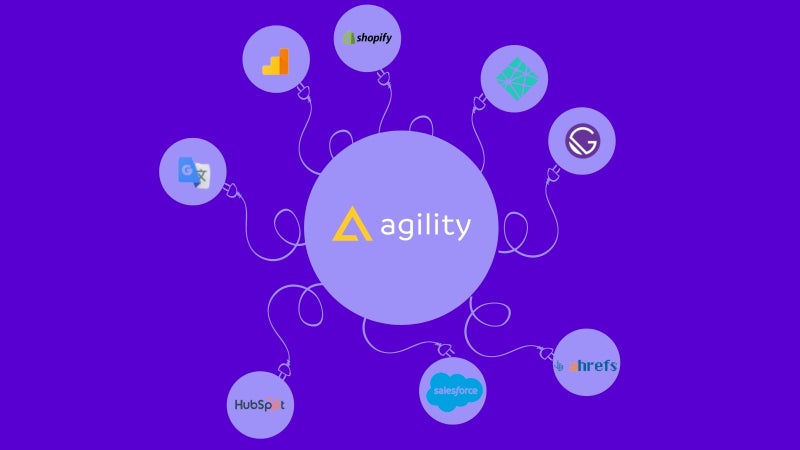 Examples of integrations that Agility CMS allows you to incorporate into your operations include:
Ahrefs: Ahrefs is a keyword research service in addition to being a one-stop-shop for all of your SEO needs. With Ahrefs, you can conduct keyword research, competitor research, backlink analysis and more. Agility allows you to use these features directly on its platform and this can boost your SEO productivity.
Google Analytics: Google Analytics is the primary analytics tool that companies use to see their organic traffic, clicks, conversions, and more. With the Google Analytics integration, you can monitor your traffic easily and see how any changes you made to your site will affect traffic.
Salesforce Sales Cloud: Salesforce Sales Cloud is an extremely powerful integration that your company can use to track the leads and customers that come through your website. This tool allows you to see exactly how your content can turn into leads and sales for your business.
With the use of integrations like this, you can manage your content operations directly through your omnichannel content platform. Agility has dozens of categories of integrations, so you can find the perfect integration for your content needs. Some of the integrations you can add to your omnichannel content include marketing automation tools, digital asset management (DAM) tools, ecommerce tools, and more. You will have access to any integration you are currently using when you transition to an omnichannel platform.
Centralize your content architecture
The content architecture of your site serves as the infrastructure and it encompasses your content strategy, content workflow, content modeling, content devops, and more. Without a proper content architecture, the impact of your other content operations will be diminished and your ROI will decrease. The main concern with most enterprises' content architecture is that it's fragmented. Different members of the content teamwork on the various aspects that make up the content architecture and this results in a disjoined content architecture that can limit your content output.
An omnichannel platform centralizes your content architecture and gives your organization one platform that encompasses your entire architecture.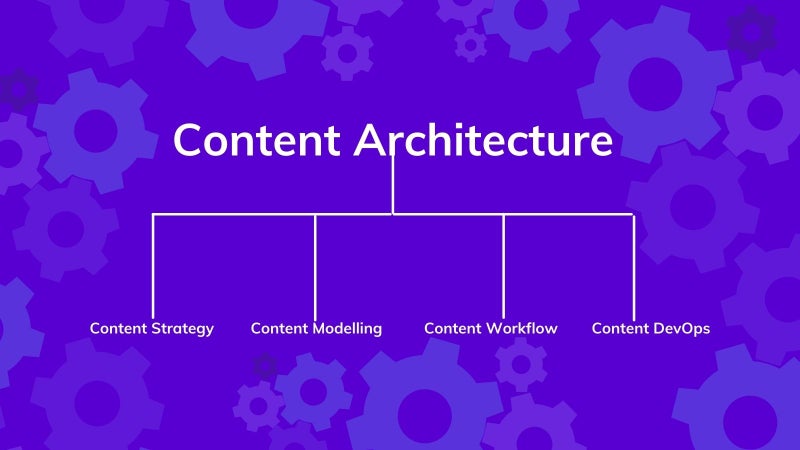 Instead of having different platforms for different parts of your content architecture, you can have one central omnichannel content platform that allows you to manage all of the content permissions and workflows. By having a connected content architecture, your team can focus less on the technical details and focus more on producing valuable content for your audiences. This also allows you to future-proof your content because once the architecture is established you can easily move from one project to the next without any technical limitations.
These are just a few of the benefits your organization can expect when you switch to an omnichannel solution for your content needs. Instead of relying on manual and fragmented workflows for your content publishing, you can centralize your efforts and solutions with an omnichannel content platform. This will enable you to reach more audiences and generate more visits to your website, leads, and ultimately customers. In addition to this, you'll also get the technical benefits of avoiding content duplication and streamlining your content architecture. This will ensure that your content is published, visible, and ranking on search engines and this will allow you to get more organic viewers to your website. To learn more about how you can start using omnichannel content platforms, demo Agility here.