Omnichannel Strategy With Content Management Solutions
What's in this e-book?
Strategies to deliver personalized content across channels
Top ways to increase the bandwidth of your teams
Why your current CMS isn't letting you achieve your digital objectives
Omnichannel CMS solutions and process
How to lower CPA and increase impressions
The future of omnichannel strategies, 2022 and beyond
Why do you need this e-book?
Customers engaging with a brand across multiple channels is nothing new. Brands have had different means of communicating with their customers for quite some time. However, how they use these channels has changed.
When customers want to interact with a brand on mobile, they want the same experience they had when they visited the website.
If they pick up their tablet, they also desire the same experience. Whether just browsing or ready to make a purchase, consumers want to feel like a brand gets them and caters to them in the same way, no matter where they are in the customer journey. They want an omnichannel customer experience.
However, when not handled properly, content delivery could end up frustrating and confusing, especially if you're attempting omnichannel marketing without the right tools for the job. This is especially true if your target audience isn't familiar with Omni experience such as SMS messaging or push web notifications.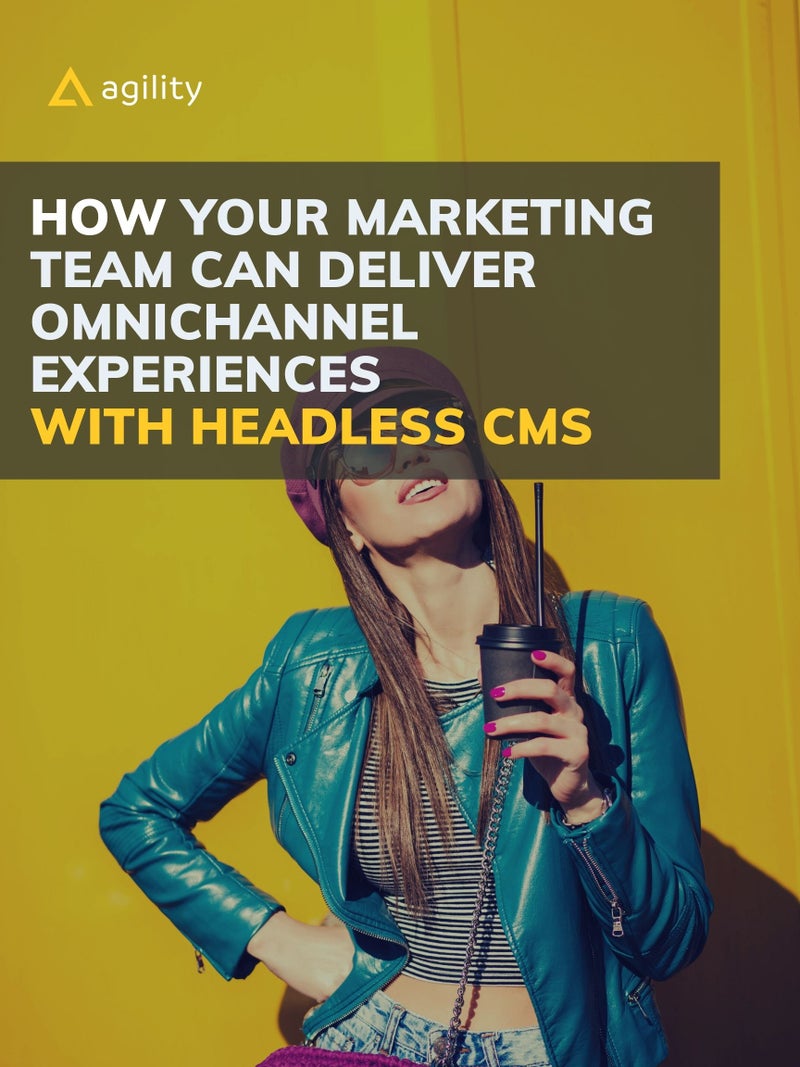 The arrival of 'Web 2.0' helped content marketing flourish in unforeseen and innovative ways. Traditional Content Management Systems (CMS) rose to the occasion to help marketers win over consumers with 'Content as a Service' for marketing.
However, as smartphones and tablets grew in popularity, the audience moved away from the desktop platform; and, these marketers realized the 'need' to engage their audience strategically across multiple platforms.
Unfortunately, traditional CMSs have proven too technologically rigid and cost-inefficient for omnichannel content marketing. Thus, the next step in CMS evolution- the API-based Headless CMS, was born.
On a global scale, 92% of brand marketers view content as a crucial marketing asset, and at least 50% of brand marketers are actively working to strategize their marketing content around new customers- which means omnichannel marketing presence.
For competitive omnichannel content marketing, brands today need a CMS that grants focus on the actual content and its strategic distribution, while the technological configuration remains a one-and-done deal. Headless CMSs outdoes expectations and afford more competitive advantages by making it easier to update your content marketing strategy, frontend, and scale.
The omnichannel approach is all about personalizing the customer experience on every channel. A headless CMS streamlines operations and enables businesses to manage content from one single location using APIs. Headless CMSs enable quick content optimization and delivery to many different channels at once, which can support all kinds of avenues, from product launches to blog posts, to in-person events, and sales promotions.
In this whitepaper, we will discuss how utilizing Headless CMS will empower your team to deliver an effective omnichannel experience, without all the frustrations.