Quality content is integral for the success of your restaurant marketing strategy. From persuading people to try your dishes, enticing them with unique promotions and discounts, and providing helpful information from specialists in the restaurant industry, content can help your restaurant shine.
Below, we take a look at some restaurant content ideas for social media and your restaurant blog.
5 Benefits of Content Marketing for Restaurants
Before we start exploring content ideas for restaurants, let's look at the benefits you can expect from quality content marketing.
1. More visibility and engagement on social media
The best way to attract customers to your restaurant in this day and age is to reach out to them on social media. Every business should have active accounts on at least the three most popular social media platforms: Facebook, Instagram, and Twitter.
The reason we're underlining active is that simply creating the account is not enough. First, you have to popularize it with information like your website URL, address, opening hours, and menu. Next, you'll want to make sure you post and interact with your followers often.
By doing that, you'll grow your following and turn followers into regulars.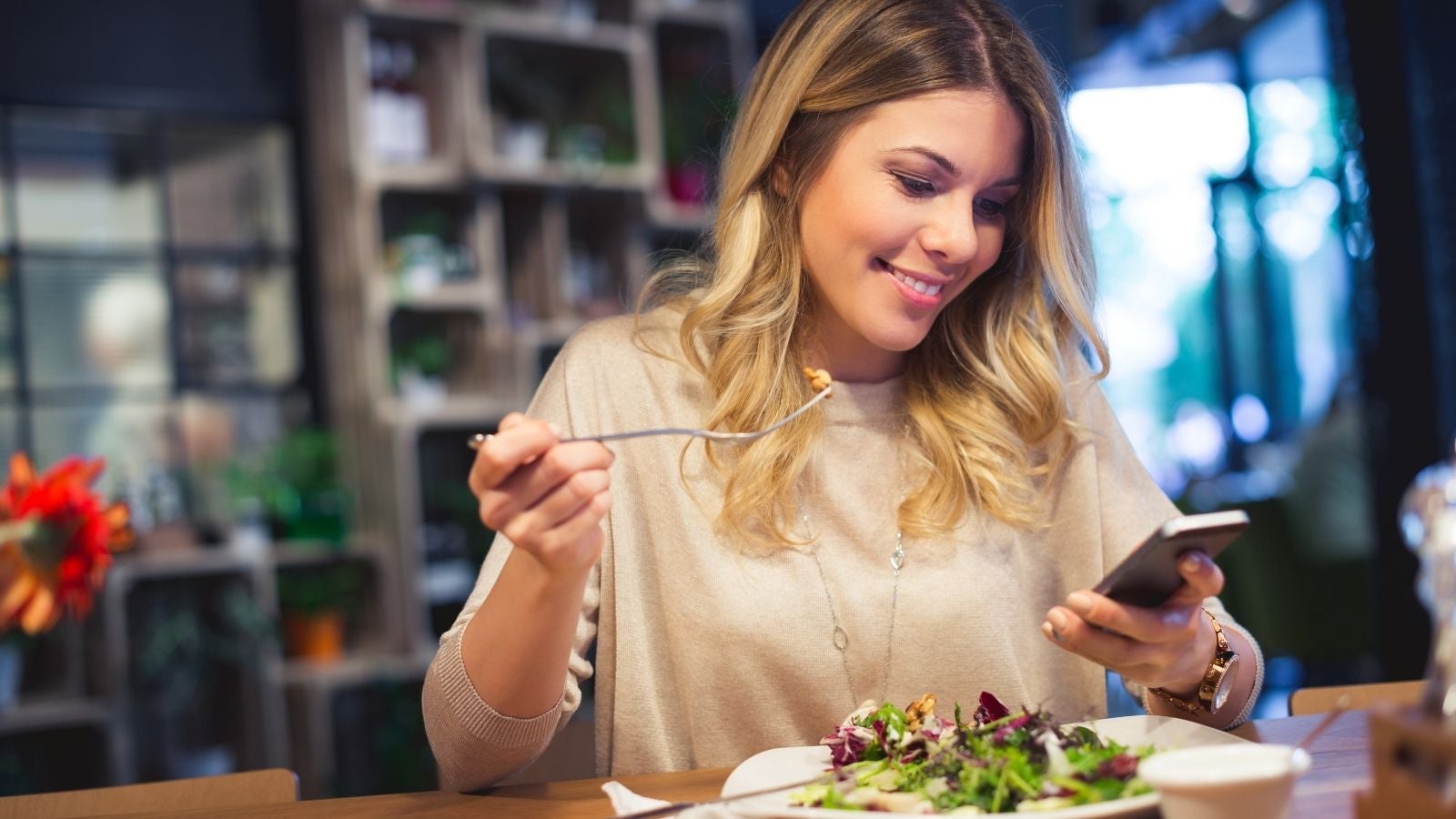 2. An increase in restaurant visits
The content you publish on social media, or your blog can help you boost sales. For example, now and then, organize a contest or a giveaway featuring vouchers or discounts at your restaurant to give customers the satisfaction of winning something.
If you often organize special events or parties at your restaurant, don't forget to promote them on your social channels to bring in as many people as possible. If you'd like to, you can also try paid ads on Facebook or Instagram to reach even more people.
3. Brand reputation management
Content marketing can help you craft a unique brand image for your restaurant but also maintain it. It's recommended for just one person to be in charge of the content you release as a brand so that you put forth a cohesive voice.
That way, loyal customers will be able to recognize your brand online and interact with it easily. Having an online presence also means you control your brand's narrative.. If you get negative feedback or reviews, you can interact with the customers directly to solve the problem and ensure they're adequately compensated.
4. An affordable solution
As opposed to other types of marketing, content marketing is relatively cheap. It can even be cost-free depending on the types of resources you're willing to invest. Creating an account on social media or opening a blog are free things you can do to grow your restaurant's online presence.
For a small restaurant that's just starting out, the free tools you have at your disposal are enough for steady growth. As you grow, you can afford to invest money in content marketing too.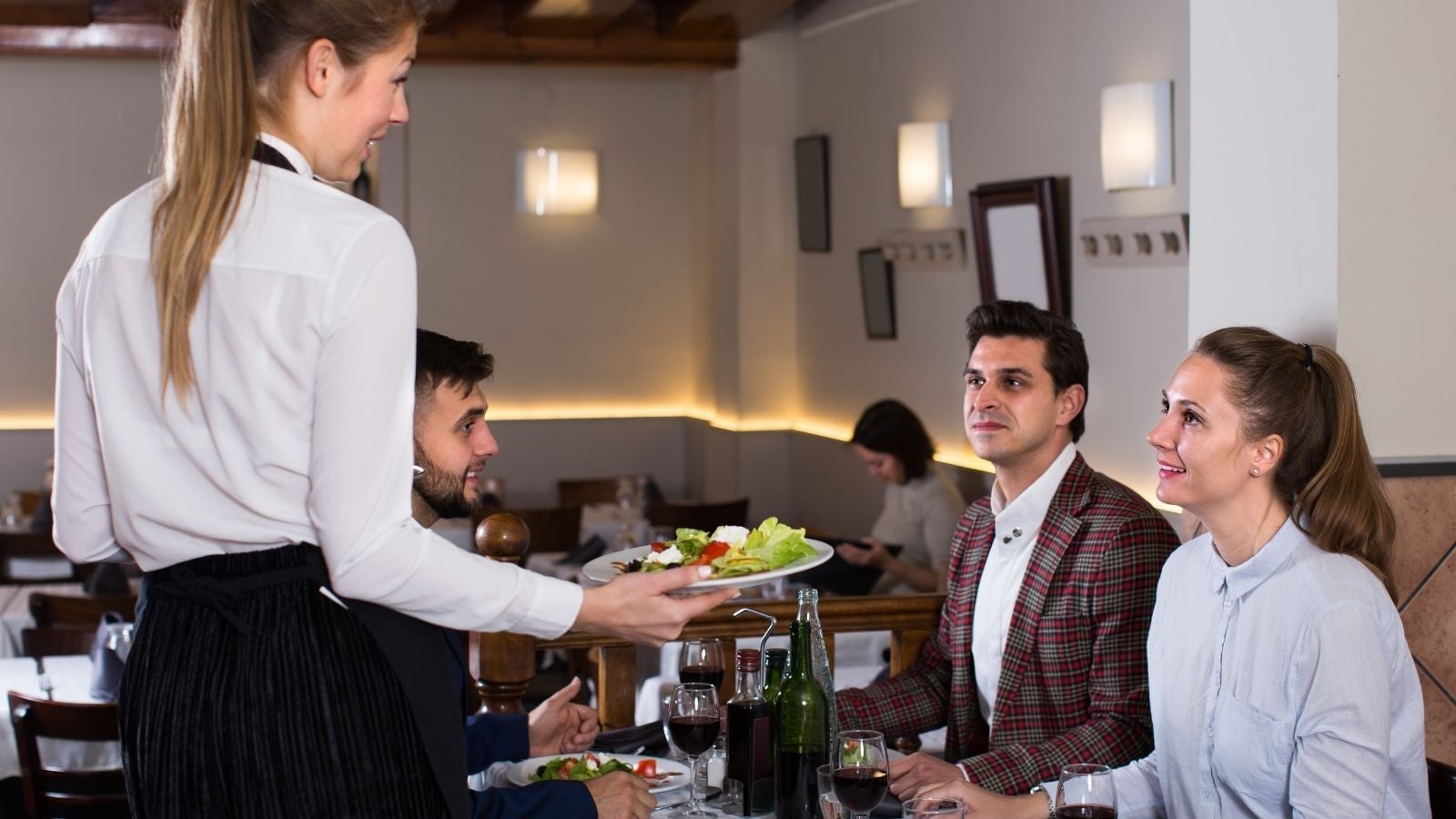 5. A personal touch
Last but not least, consider communicating with your customers on your website, blog, and social media because they will feel closer to your restaurant. Customers connect with businesses that show their humane side and are an active part of the community.
Use social media as a means to share behind-the-scenes photos and videos of your staff. Write about the events and charities you're involved in on your blog, and share news and updates on your website to keep customers in the loop.
5 Restaurant Blog Content Ideas
If you're considering opening a blog for your restaurant but are unsure of topics to cover, we're here to help
The first thing to keep in mind when you build a restaurant website is that it should be an extension of your brand. Complementing your website with a blog will give your customers more insight into who you are and what your mission is.
1. Reviews and testimonials
An excellent way to encourage your customers to leave you a review is to spotlight positive ones on your blog. There will always be delighted customers who are willing to leave you a longer review or testimonial. Don't forget to ask for their specific permission to post it on your blog.
Include a call to action at the end of the blog post to redirect customers to where they can also leave a review if they wish.
2. Recipes
This is a no-brainer. If you own a restaurant, you or your chef have experience crafting finger-licking dishes. Why not share some of that knowledge with your customers? You could give out recipes of your most popular dishes for people who want to recreate them at home.
If you're unwilling to share your recipes yet, you can always share cooking tips and tricks that don't give out as much private information.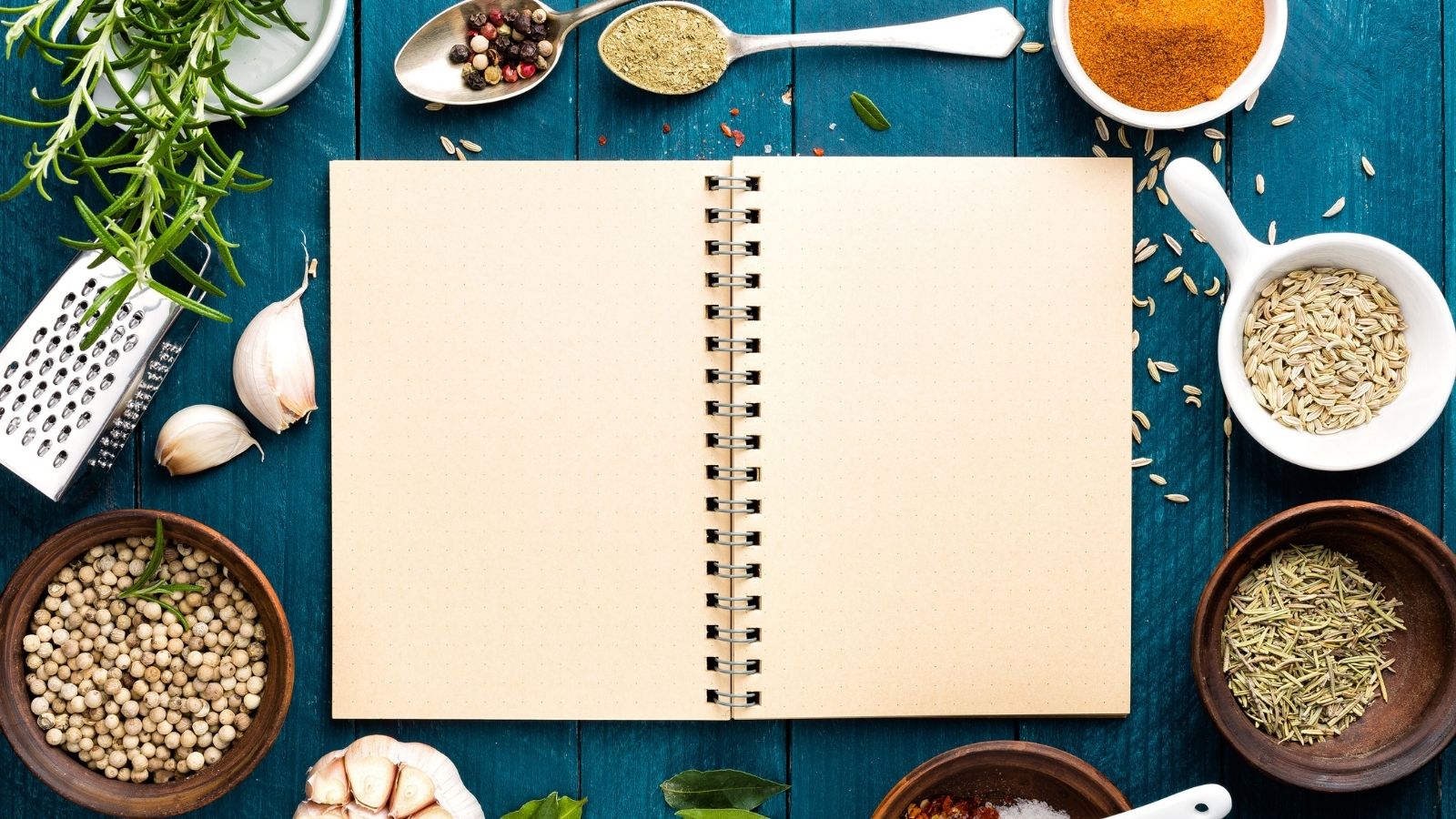 3. Staff highlights
If your staff is willing to be featured on your blog, this strategy could go a long way in boosting employee morale and showing customers you care about your team. Whether you create an employee of the month contest or have regular interviews with staff members, these personal touches will put a face to your brand.
On that same note, people love reading stories about the brands they love. You, as a restaurant owner, could share your journey to success, the milestones you've passed, the difficulties you've encountered and how you overcame them, and so on.
4. Guest features
If you can get in touch with industry experts and people who have authority in this field in your area, invite them to write a guest post on your blog. Your customers will get access to relevant, interesting content, and you'll forge relationships that could be beneficial to your future growth.
To grow the authority of your website and blog, contact similar or adjacent businesses and inquire whether they'd be interested in publishing your guest post on their website. Usually, you'll be able to place a link back to your own website in the bio or the body of the article.
This will signal to Google that your website is relevant and increase its visibility to more potential customers.
5. Deals, offers, and promotions
What better way to draw traffic to your blog than by letting customers know how they can save money while dining at your restaurant? You could create a "deals of the week" post that you release each Monday, encouraging viewers to claim the deal before it expires.
Include a link to this post in your email newsletter using a catchy call-to-action like "Claim Deals." You could also give newsletter subscribers a sneak peek at future offers before anyone else sees them to create a sense of exclusivity.
Don't forget to always share these posts on social media too. This will bring you more views, increase engagement, and boost sales.
5 Restaurant Social Media Content Ideas
Speaking of social media, you need to have a constant presence on your business profiles to forge a real connection with your followers. Here are some ideas of things to post on your restaurant's social media.
1. Contests and challenges
Organizing contests, giveaways, and challenges is one of the easiest ways to raise engagement on your social media posts. Customers love the possibility of winning something, and if the challenge is exciting or straightforward enough, they won't hesitate to participate.
For example, let's say you're planning on releasing a new menu item. Describe the item and the ingredients and ask people to help you name it. The comment with the most likes or upvotes gets to name the dish and eat it for free for a month.
2. Follower reposts
If you're looking for easy ways to find content for your restaurant's social media when you're out of ideas, look no further than reposting/sharing photos your customers took at your restaurant.
This won't just give you free content, but it will also make your customers feel good when they see their favorite restaurant has reposted their picture.
3. Event promotion
Social media is the best place to let people know about a special event or party happening at your restaurant. You can build anticipation of the actual event by releasing information about activities and perks every week and doing a countdown to the actual event.
Encourage people to book a table in advance, especially if there is limited seating.
4. News and announcements
Features like online ordering for restaurants, online payments, no-contact pickup, and delivery bring added value to your restaurant. However, people aren't going to know about these options if you don't promote them on social media.
Any time you bring something new to the table, create dedicated posts for each social media platform. Don't just expect customers to stumble upon your food delivery service; take matters into your own hands. If you've just released this feature, consider having free delivery or some other similar perk for the first month.
5. Videos
Video marketing is gaining traction in the restaurant industry, which already benefits from visual content. Instagram is the perfect platform to post video content, whether it's short stories featuring glimpses from your restaurant or longer reel videos of your chef presenting the week's specials.
Of course, video content isn't limited to Instagram. Post occasional videos on Facebook as well, and even consider making a Facebook live straight from your restaurant's kitchen.
Why You Should Try a Headless Content Management System (CMS)
Now that we've covered some content ideas for your restaurant, you might be feeling overwhelmed by the idea of creating and managing this much content. Luckily, the solution is simple: a content management system.
While you could use a traditional CMS, a headless CMS gives you even more flexibility to manage your web content from creation to editing and publishing.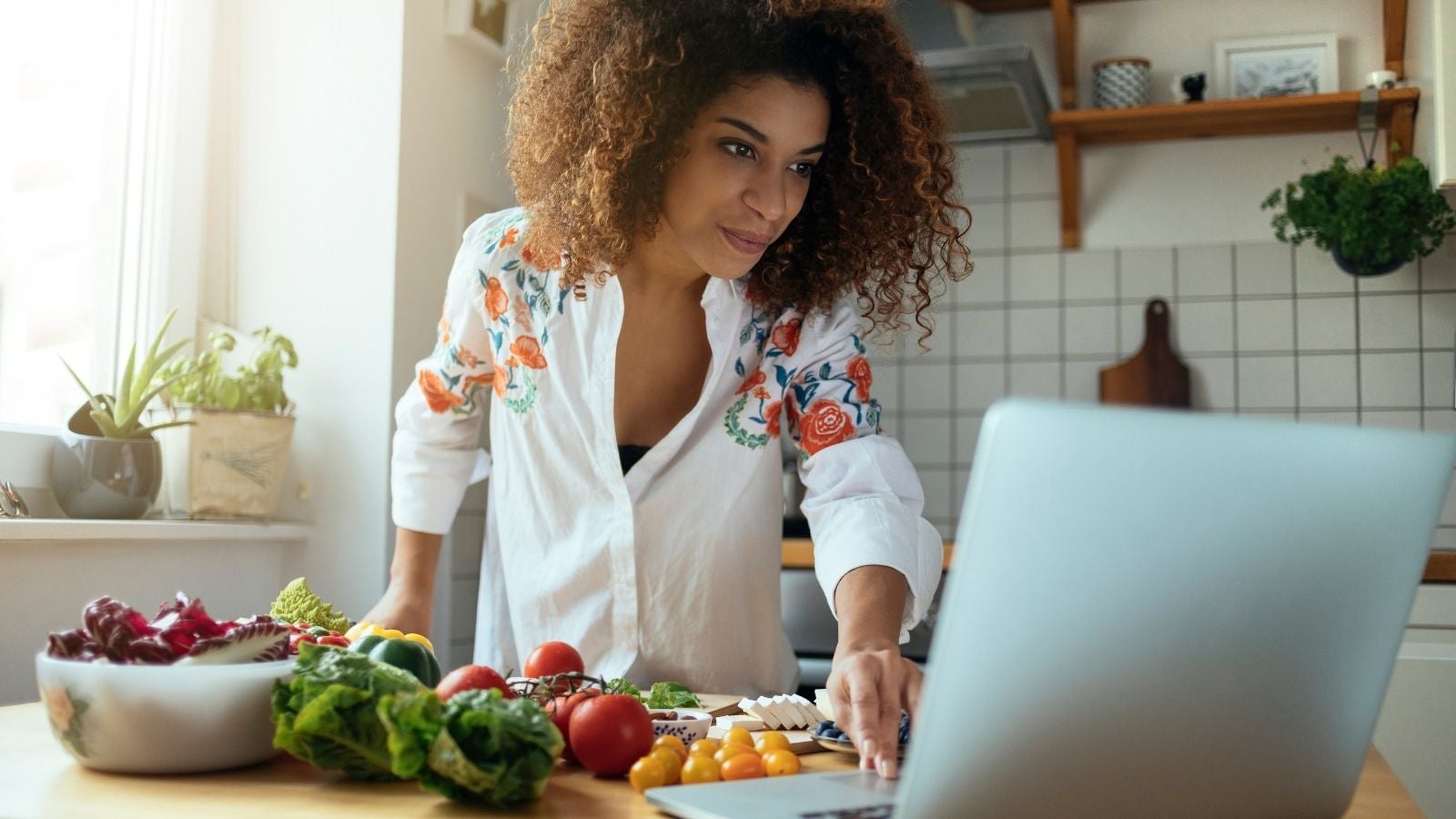 Among the main benefits of headless CMS are:
Flexible and easy to use: with a headless CMS, you can choose your programming language. You are also not bound by fixed structures, which means you can build any type of code for any kind of integration.
Cost-effective: because it doesn't require that much technical investment, a headless CMS will always be more affordable than a traditional one.
Evergreen: with a headless CMS, you don't have to worry about management and upgrades. The system does it for you.
It doesn't require a huge team: if you own a small restaurant and can't afford to hire an entire team to manage your content, a headless CMS is for you.
Takes time off your hands: in a similar vein, as a restaurant owner, you probably have bigger fish to fry than content. A headless CMS allows you to focus your attention on more pressing matters.
Read more about the benefits of a headless CMS here.
Final Words
As a restaurant owner/manager, content marketing should be at the top of your to-do list, whether you do it yourself or hire someone to do it for you. The reality is that every restaurant that wants to thrive in this day and age needs to have an online footprint, from a website to a blog and social media.
When you're feeling uninspired and don't know what else to post on your blog or social media, take a look at the restaurant content ideas above. They will help you refresh your restaurant content and keep customers coming back.
Learn More:
What is a Headless CMS Sytem? | Agility CMS
What Are The Benefits of a Headless CMS? | Agility CMS