A streamlined connection between the integrated POS system and the business' operational platform helps to extract detailed data in real-time. CMS integration goes hand-in-hand with POS integration to offer an effective solution for e-commerce businesses.
With the help of CMS integration from Agility, businesses can now merge physical and virtual stores, offering the best to both worlds. In addition, they can bridge data to the content management system in real-time to manage products, pricing, and sales centrally. All of the aforementioned tasks can be done with a unified CRM and loyalty programs on a single POS integrated platform.
Check out this case study about POS integration for Visit Orlando!
The bridging allows e-commerce businesses to synchronize web orders for inventory and fulfillment. The CMS and POS integration helps to eliminate duplication. This guarantee data accuracy, back-office efficiency, and productivity
The integration allows business owners to seamlessly manage business processes whilst customers remain satisfied with online or offline shopping, receiving the same reward incentives, good exchange, returns, and pickups. This article offers a complete insight into the world of CMS and POS integration to coherently run any e-commerce business.
Overview of Content Management System (CMS)
A content management system or CMS is a software platform built to complete tasks at hand on a specific website. This system is extensively used by e-commerce business owners for sorting out their online product catalogs.
Simply put, a CMS is a platform for editing, managing, and publishing digital content for running any e-commerce website. It may include e-books, guides, press releases, or blog posts for websites, portals, or mobile applications to assist organizations to control their content and assets.
With the help of CMS, build a website without being concerned about the codes, simply focusing on the front-end of the e-commerce business. Choosing the right CMS to integrate may be a bit difficult. Certain CMSs allow users to design and determine their copy while others strictly differentiate the content database from the presentation layer.
Outline of E-commerce Point Of Sale integration
For any e-commerce business, a POS system is a digital solution to process transactions and orders across various mediums. An advanced POS integration helps to digitally complete the financial and administrative tasks.
Customize the POS depending on the business plan and POS provider being chosen.
POSquote offers customized POS systems for ringing up sales faster, managing inventory, and increasing overall sales.
The following steps indicate the mechanism of a POS system integrated into an e-commerce business:
A customer may buy a certain product from an e-commerce store. At the store, the cashier will use a POS hardware called a barcode scanner to scan the price of the product. The POS system allows the cashier to process the order to the customer till its checkout.
The POS system calculates the product price with the added tax and updates the information on the inventory management system. It allows managers to keep track of the products left in stock.
POS integration offers flexible payment solutions for the customers. At times, loyalty points and gift cards may be provided in addition. All the necessary bank transactions and their details are updated on the system for future reference.
After the payment processing, a sale gets finalized and processed. Another POS hardware, a receipt printer may be used to deliver or digitally send the order receipt or invoice through mail or messages.

Key features of an advanced CMS
Look out for the following features when integrating a content management system into the e-commerce business.
Analytical accuracy
To refine the content strategy, insights like target customers, devices being used, how the content interaction occurs on most devices, and most popular content are crucial.
Ideally, the integrated analytics to measure the performance indicators should be available on the dashboard. Otherwise, Google analytics or other analytics tools may be accommodated with it.
Security
When it comes to e-commerce business security, it not only hints towards securing data but also towards brand reputation and customer safety. When choosing the right CMS, users must check how much the in-built security standards of the platform meet the needs of the e-commerce business.
Staging content
Once an e-commerce website goes live, it's unlikely that the website will remain unchanged for long periods. Rather than making the changes live, a user can test out the changes first to improve visitor experience before rolling it out on the live website.
This is why CMS is necessary for staging and previewing content. Some CMSs offer built-in staging whereas others may require the user to download modules or sign up with a hosting provider.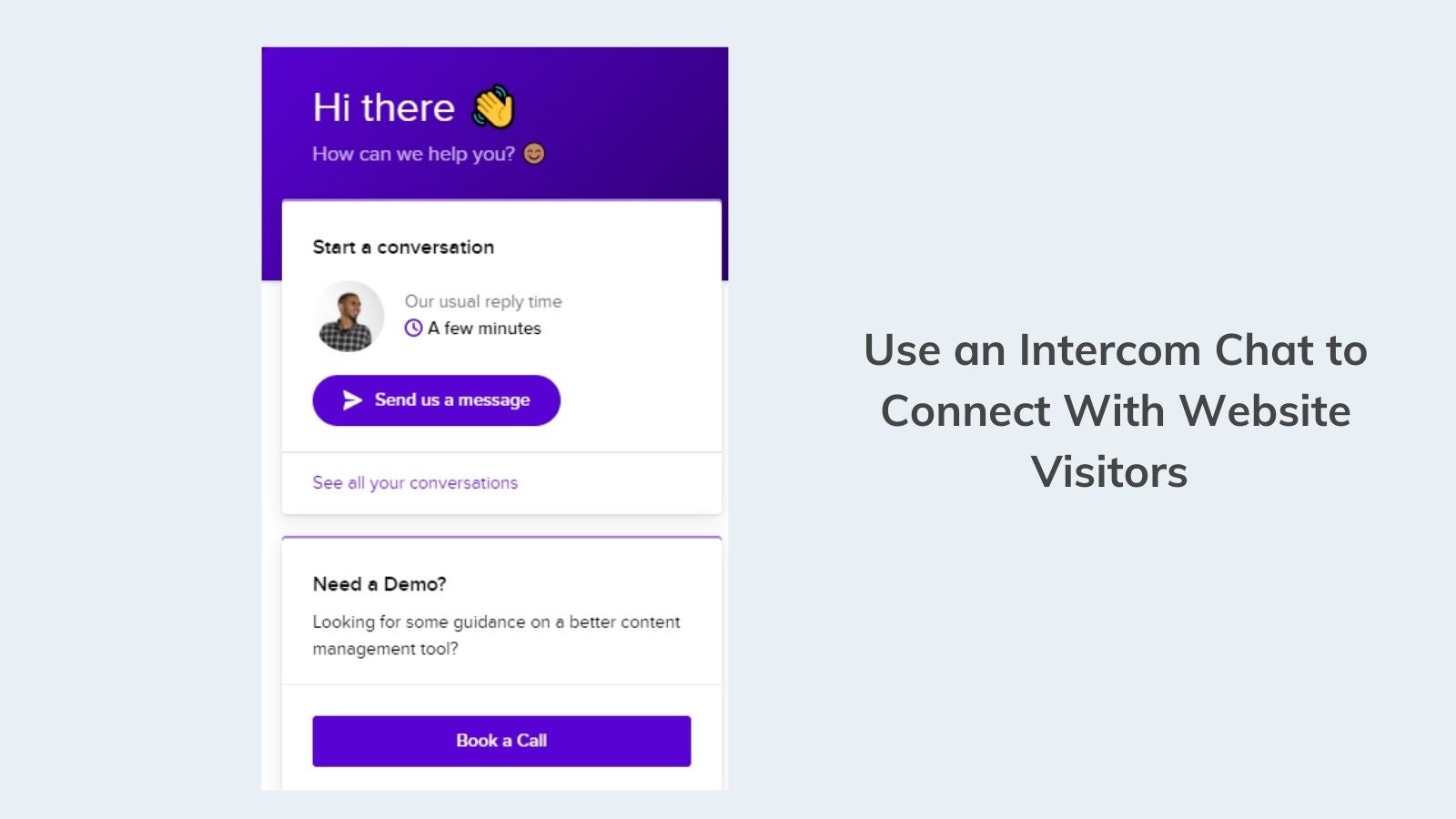 Features of POS system integration
The principal features of POS integration in any e-commerce business are as follows.
Bill and process orders
The basic role of an integrated POS system is to bill orders by scanning through the items and affix payment options. Securely generate order invoices and email receipts with the POS system.
Any added details like discounts added remarks, and customer details, can be put in any order on the receipts.
Monitor and report sales
With a good POS system in hand, any e-commerce business can generate a wide range of sales reports. It helps the owners to understand the weekly, monthly or yearly expenditures and returns to estimate the gross success in their businesses.
Customer relationship
The integrated POS system stores customer data like purchase history that helps the owners and managers to target specific customers. They gain better insights into potential customers who could be interested in upcoming launches and sales.
Manage stocks and inventory
A POS system offers a better insight into the store stocks and its inbound and outbound inventory. The integration provides clarity over the transaction history while making necessary stock adjustments.
Manage cross-channel return
A POS system integration helps to accept cross-channel returns, generate multiple sales from a single order and enable replacements and refunds while being aware of the reason behind the significant returns.
Loyalty programs
The integration can track a customer's loyalty incentives. In addition, gift cards are becoming increasingly popular these days. The system should be able to manage those as well for ultimate customer satisfaction.
Employee management
The POS system stores relevant employee data necessary for managing staff levels, working hours of employees, their sales performance, and track their work productivity.
Why is Headless CMS Becoming More Popular These Days?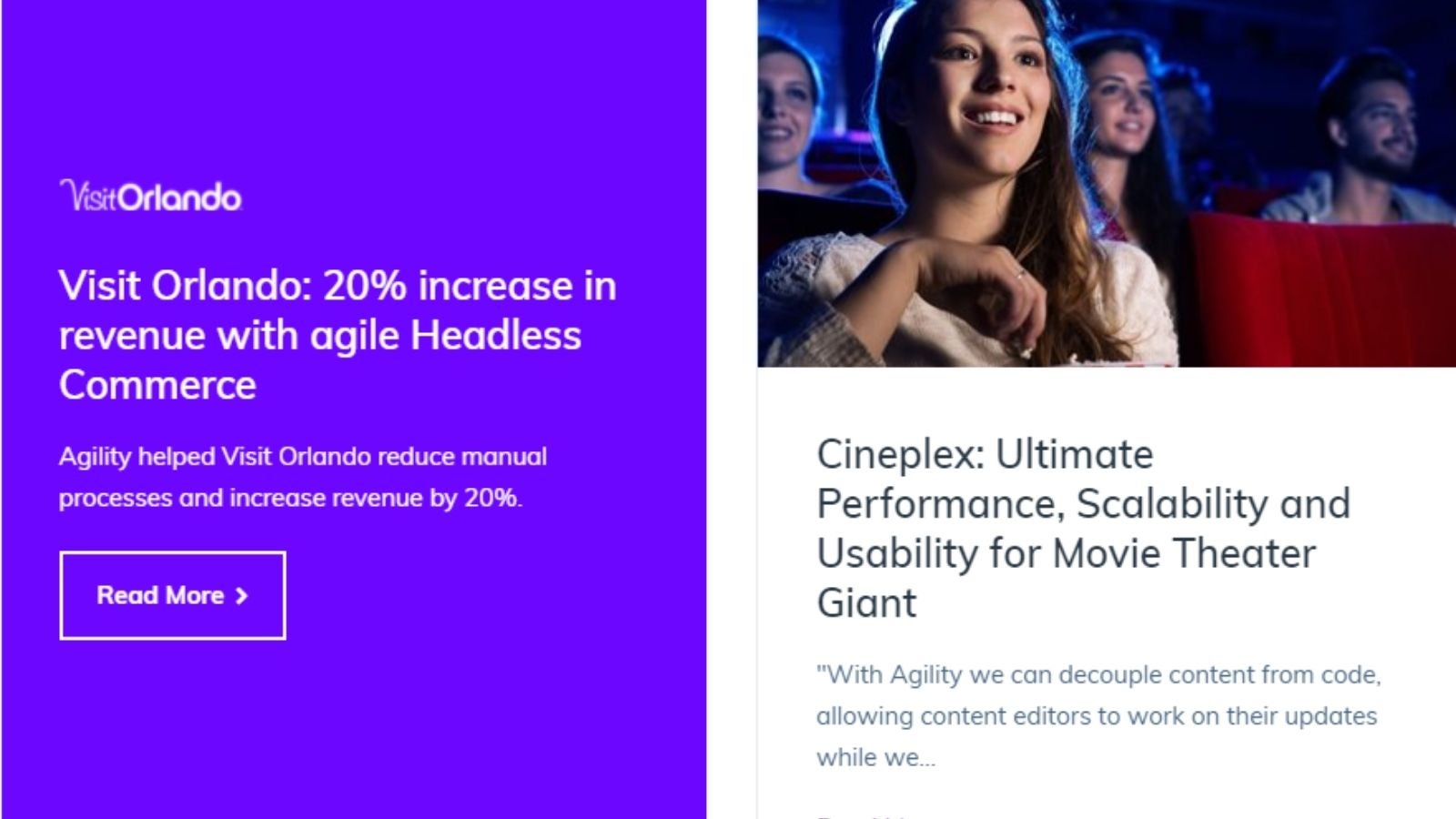 Headless CMS is an API-based content management system to support unlimited 'heads'. In this context, the interface with which a visitor interacts is the 'head' like voice commerce, social commerce, wearables, native applications, or web applications. It's ability to serve multiple frontends at a time is what sets it apart from the traditional CMSs.
Common traditional CMSs like WordPress take the inflexible content management approach, making them responsible for all that the visitors view when they land on their website. Their all-in-one solution tends to combine the presentation layer at the front end with the content database at the backend.
Headless CMS on the contrary takes the pivotal approach to function as a content hub and manage content simultaneously. Keeping the focus on structuring the data, they detach any ties with the content and how it's been displayed.
Benefits of a headless CMS for e-commerce business.
A headless CMS integration in the e-commerce website offers better scalability, performance, compatibility, and customization.
High-speed system
A headless CMS is faster and more optimized than any traditional content management system. By dissociating the frontend from the backend content database may result in lesser dependency on codes and promote better overall performance.
The modern headless frontend is built for speed. It is a prime reason why a headless e-commerce site is a lightning-fast in comparison to the average traditional e-commerce site that takes at least 3 to 5 seconds to load.
Better scaling
Whether on business or traffic fronts, a headless CMS offers better scalability than any traditional CMS. It supports all present and future channels and devices. With a headless CMS, the user has a one-to-many relationship at the interface, since the content gets displayed at the front end. Technically, it future proofs any content against any new platform or device.
Being scaled on the cloud allows the content to be scaled easily with a better inflow of traffic. In comparison to traditional CMS, the headless CMS can scale endlessly to support new platforms, devices, and traffic.
Greater compatibility
The traditional CMS offers services either as a part of the rigid approach or their proprietary e-commerce solutions. Regardless, they are compatible with limited stacks. A good headless CMS however is compatible with API-first stacks.
They can work with any API integration, transferring data between perceptible services. The added flexibility by headless CMS, allows users to customize their stacks based on their needs.
Higher customization
Traditional CMS offers a limited range of customization. It may include a simple addition of custom code to the webpage or modifying the user interface or editor.
The headless CMS is therefore a savior. It offers unlimited options to customize from. Create content models and types, extend the functionality of the platform with third-party integrations or a custom code, define specific roles and permissions, or modify the UI.

Traditional CMS vs Headless CMS integration for e-commerce business
| | | |
| --- | --- | --- |
| Competencies | Traditional CMS | Headless CMS |
| Work performance | Slow | High speed |
| Code interconnection | Frontend and backend are elements of the same codebase. | Front and backend are optimized without any code dependency. |
| Scalability | Difficult | In-built |
| E-commerce customization | Limited | Unlimited |
| Platform customization | Limited | Better control over customizations options |
| Device compatibility | Limited | Unlimited |
| Stack compatibility | Limited | Allows storefronts to tailor-make stacks limitlessly. |
How does integrating an advanced POS system profit an e-commerce business?
POS integration is a vital component for running online and offline e-commerce businesses. According to Danielle Ewert, Senior Manager at Heartland Retail,
"Integrating your POS and e-commerce site means having one holistic view of your customers and business. Inventory, orders, gift cards, images — all of these and more sync, offering your customers a seamless omnichannel shopping experience and your team a 360-degree view of your sales performance and customer journey."
Benefits of an advanced point of sale integration
Multi-channel sales
The main goal of any e-commerce business is to create a stable presence in front of potential customers. It is however impossible for any owner to be physically present at multiple stores, whether online or offline.
On the good side, a POS integration can remain active on multiple channels, promoting sales while assisting customers. Integrate the online and offline channels to receive a holistic view of the customers as well as the business.
Real-time inventory management
Any e-commerce business manager would know the significance of streamlining inventory management.
With a direct view of the inventory stock, managers are free from the worry of overselling or canceling customer orders. It becomes a crucial selling aspect if the aim is to operate through a click-and-collect model or a buy-online-pickup-in-store model.
Eliminates manual data input
A POS integration removes the chances of human error while manually inputting data. It centrally manages product information, syncing order information from online orders while carrying out offline orders and subsequent payment transactions.
Cross-channel promotions and discounts
Although most e-commerce platforms enable self-promotions on their websites, POS integration takes it up a notch.
The user no longer has to choose between online or offline channel promotions. It adds a touch of customization and personalization to the promotional campaigns.
Refine customer experience
Integrating a POS system offers a better insight into customer sales behavior, thereby improving customer relationship management (CRM). The retail expert, Francesca Nicasio at Vend Point of Sale states:
Having all your customer data in one place means you can view shopper behavior on both channels, allowing you to make tailored recommendations and market to them more effectively.
With the help of the integration, help to create seamless online ordering for potential customers. Further, integrate marketing initiatives like loyalty programs and gift cards to increase customer satisfaction.
To conclude
With the fast-pacing technology, most customers are eager to receive fast interactions and quality satisfaction. Expanding the e-commerce business online alongside the offline store offers a staggering shopping experience for the target customers.
With the appropriate CMS and POS integration, any e-commerce business can offer personalized experiences to target customers whether it's in a highly trafficked storefront or take an omnichannel approach to meet the demands of online customers.
Learn More:
Top 7 E-Commerce Apps and Integrations to Fully Customize Your Store (agilitycms.com)
What is a Headless CMS? (agilitycms.com)
Headless CMS vs a Traditional CMS Top Benefits - Agility CMS
Page Management for Content Marketers - With Agility CMS
Article made possible by Kate Brown. Kate is a content strategist at Outreacheo. She has been working in social media and content marketing for five years. She specializes in the health, tech, innovation, and travel sectors. When she is not writing, you will find her teaching math, and trying new recipes, and listening to audiobooks.