When done right, emails can offer great ROI, particularly for mobile app marketing. But what makes emails such an effective tool? To start, emails are direct, personalized, action-oriented, and they reach a qualified audience.
Yet, most app developers fail to execute a well-thought-out email strategy which inevitably disrupts app sales and app engagement. Here are 7 email marketing tips that will help you increase app sales this year:
1. Build your email list
Before you roll out an email campaign, you must have a sizable email list to market your app to, and the way you build your list is very important.
Your website is your biggest lead generation tool. If you keep offering valuable and relevant content to your readers, they'll warm up to the idea of curated content being delivered to their inbox. To facilitate the process, you'll need a strong CTA or an incentive. More often than not, newsletters do the trick.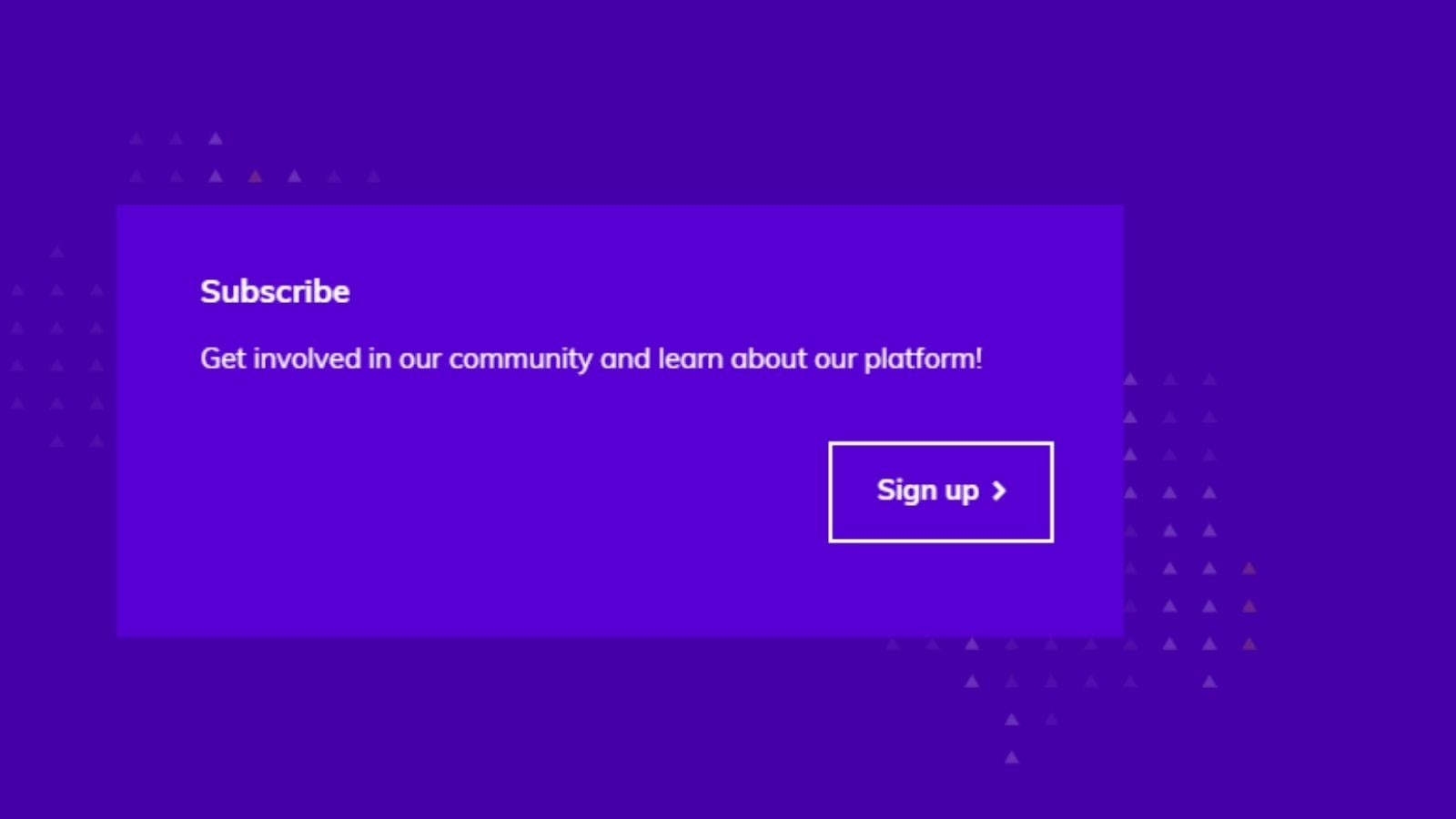 Weekly newsletters are one of the most sought-after ways to keep the engagement rates high and keep the mailing list active, especially if your newsletter is filled with images and visuals. Offer a free ebook or a market study on your website- this will position you as a thought leader and encourage people to opt-in to receive your newsletters. Another way to build an email list is to offer discounts and promotional content in the app.
People are also more willing to try out a service when they hear about it from a friend, family member, or someone they trust. Collaborating with industry experts and creating affiliate programs can give you a marketing edge. If you're cold mailing leaders in your industry you can find their business email addresses with an Email Finder. But your search might come to a halt if there's inadequate data. In that case, you can make educated guesses to find addresses of cold leads.
2. Segment the list
Once you have a solid list of email subscribers, you need to use list segmentation. It's possible that not every person who signed up for your emails has the same purpose. A few may have wanted to read your ebook guide while another few may have liked the discounts you offer. It's also less likely that your entire list has been curated from your website alone. Some of the subscribers may have joined through one of your social media campaigns while the other set of users may have come from in-app pop-ups. Your list is also a varied mix of people at different stages of the funnel.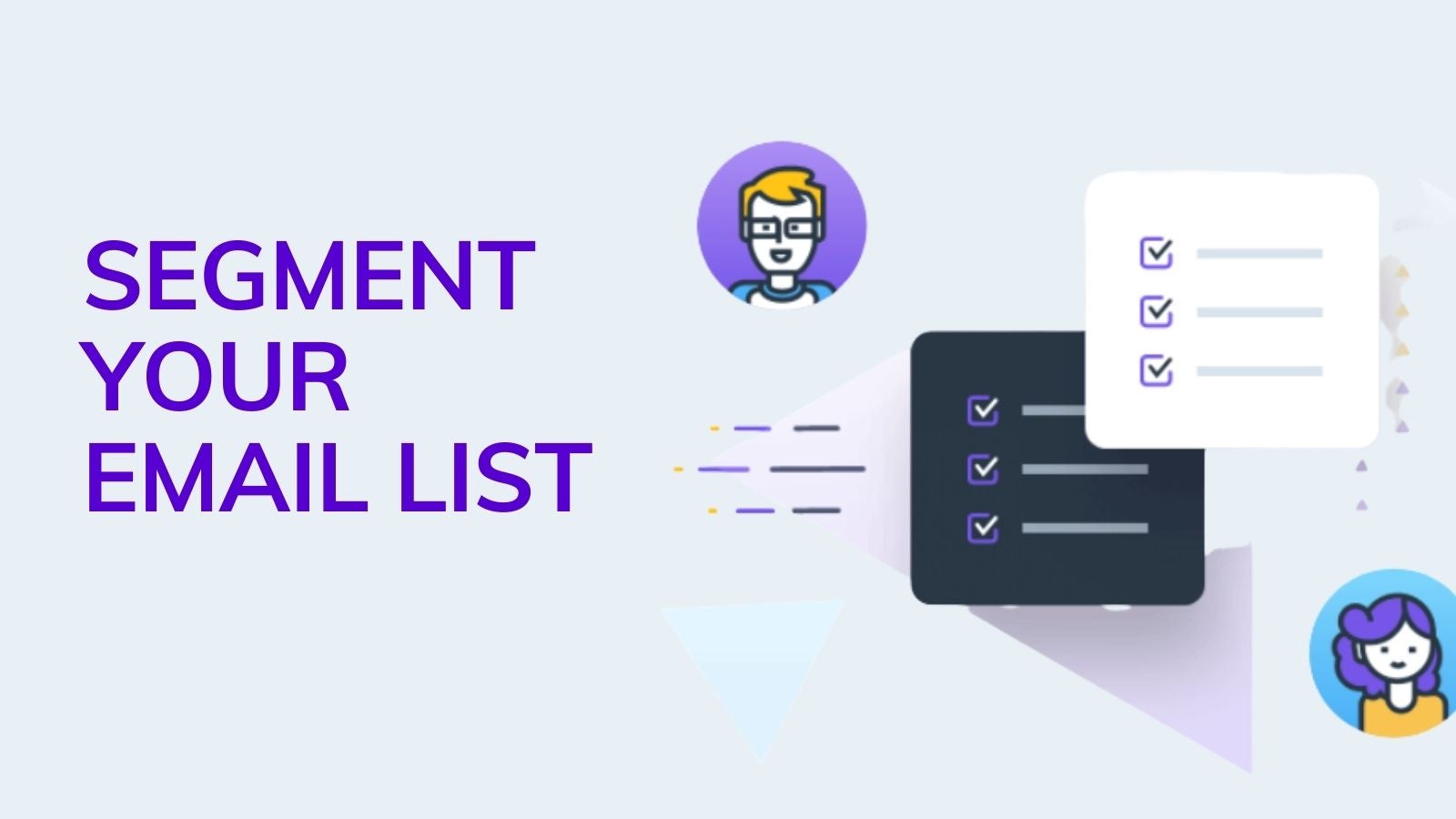 When you have a diverse list, it's a good idea to send each user the email they want to receive. And this is where segmentation comes into the picture. When you break down your list into small, hyper-focused groups, you'll be able to offer relevant content to your users. List segmentation is a widely underutilized trick that can make a huge difference in your email marketing campaign.
3. Utilize the power of personalization
List segmentation is a part of a cluster of tricks that focus on relevancy. Personalization is the second part of this cluster.
Writing professional emails that hook readers is the marker of successful email campaigns. If you have an e-commerce app, you can push personalized emails that talk about new product launches or heavy discounts that will keep your customers engaged. The same thing can be applied to B2B apps as well, but with news updates and market developments. If it's a gaming app, perhaps encouraging the user to finish a level, adding guides, and informing them about season passes can make them open emails frequently.
Even if you have a massive email list the sooner you realize that you're marketing your product to humans behind the addresses, the more effective the results will be. That's why it's always a good idea to add a touch of empathy and contextual humor to delight your subscribers. Personalization should extend to CTAs as well to make sure they don't come across as spammy.
4. Focus on subject lines
It's one thing to land on a subscriber's inbox and it's an entirely different thing to make them open an email. This depends on the biggest part of the relevancy cluster: the subject line.
People make up their minds on whether they'll open an email based on the subject line. It has to be topical, direct, relatable, short, and full of incentives. In other words, subject lines have to be many things, but boring is not one of them. Cold email subject lines are the keys that open most of the doors, but even if you have moved the customer to the deep end of the funnel, a great subject line may just be the thing that'll set you apart in a cluttered inbox.
5. Clean your email list
Email marketing is ever-evolving and so is your email list. Inactive and spammy addresses hurt your reputation score and increase your bounce rate. The deliverability metric will take a nosedive if you're pushing emails to people who don't want to receive them.
This is a common phenomenon even after using double opt-ins to gain subscribers since people tend to change their preferences over time. That's why you have to constantly verify email addresses to keep your list lean and active. This is important not just for cold mailing, but also for regular newsletters and offer updates.
6. Ensure your email is mobile-friendly
As an app developer, you must be aware of the surge of mobile users in recent years and the importance it holds for applications. There are 6.4 billion mobile users in the world right now so it would be unwise to not make emails mobile-friendly.
To make emails mobile-friendly, you have to focus on the format and layout, use a scrollable, vertical framework and keep the content in a short, cohesive chunk. Mobile-friendliness is particularly important for transactional emails and order updates since broken information will make for a bad user experience.
Learn more: How to Create An Omnichannel User Experience With Mobile Apps
7. Test your campaigns
Before you launch your campaign, make sure you run a beta test with a small group of users. The pool should be as diverse as possible to ensure the results are authentic and mirror real-world usage. Based on the feedback gathered from the beta test, you can get a clear idea of what works and brings the best conversions.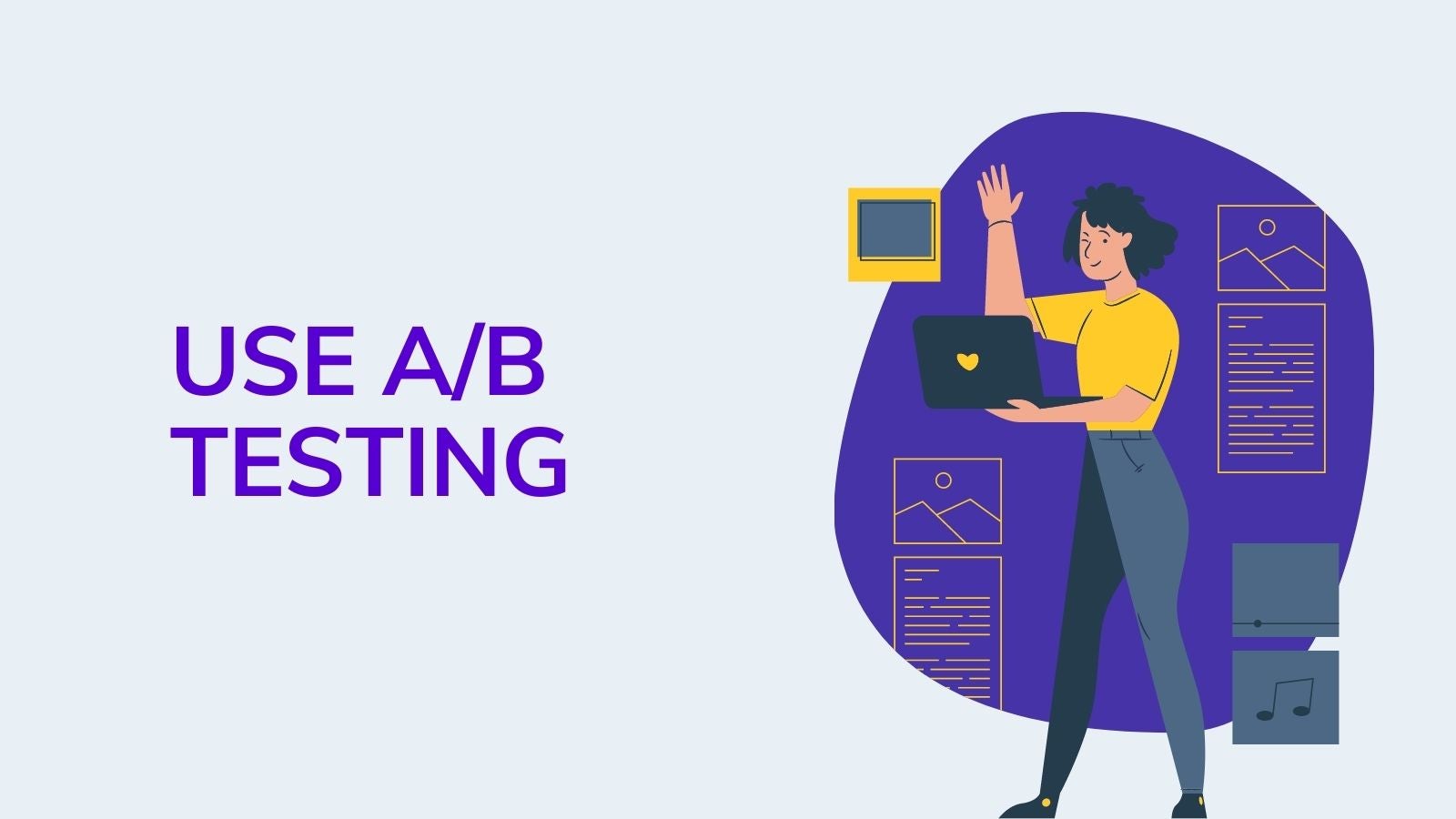 After tweaking your emails, you'll have to focus on the results and analytics. It's unlikely that everything will work out just the way you want. To make sure your campaign is successful, split test different aspects of the campaign. It can be the time and the days when you send the emails, the copy, the subject line, the CTA, and everything in between. With A/B testing, you rule out the risk of system-wide failure.
There are good email marketing services that can help you facilitate all this. Many come with features that can help you build, organize, test, and manage your campaigns. This way, you can monitor your results and easily tweak them according to your findings.
Wrapping up
Email marketing is a powerful tool for app developers. But before you jump the gun, always follow a plan. Chalk out the purpose of email marketing and the results you want to achieve, work on communicating with the users in a clear and engaging way and prepare to use the analytics to improve the campaign. By following the above tips, you'll be able to offer a consistent email experience that'll boost your app sales.
Learn More:
What is a Headless CMS System? | Agility CMS
Choosing a CMS? This can help.
Page Management for Content Marketers - With Agility CMS
Author's bio: Irina Maltseva
Head of Marketing at Hunter. I enjoy working on inbound and product marketing strategies. In my spare time, I entertain my cat Persie and collect airline miles.