The digital world is being taken over by content marketing -- there is no doubt about that.
The power of content marketing isn't slowing down either 93% of marketers currently use it to grow and flourish their businesses.
When Apple launched the iPhone7, which had been teased during its conference in San Francisco, it produced a lot of media coverage (this was the first time Apple revealed they had removed the headphone jack). Suddenly, Denny's jumped to the defense of the announcement, tweeting a gif of a pancake being plopped atop an iPhone and saying it would have been true innovation to replace the headphone jack with a flapjack.
Every day, consumers see between 5000 to 10000 ads, each vying for attention. It is impossible to draw a consumer's attention with an eye-catching sales pitch even if they happen to be doing what you want them to do. The very first thing they will do is to research your restaurant online.
In short, traditional marketing is becoming much less important, and you have to work hard to attract customers and earn their trust.
This blog will explore the definition, significance of content marketing and explain some practices that restaurants can utilize to increase web traffic and overall sales without having to hire marketers.
Content Marketing for Restaurants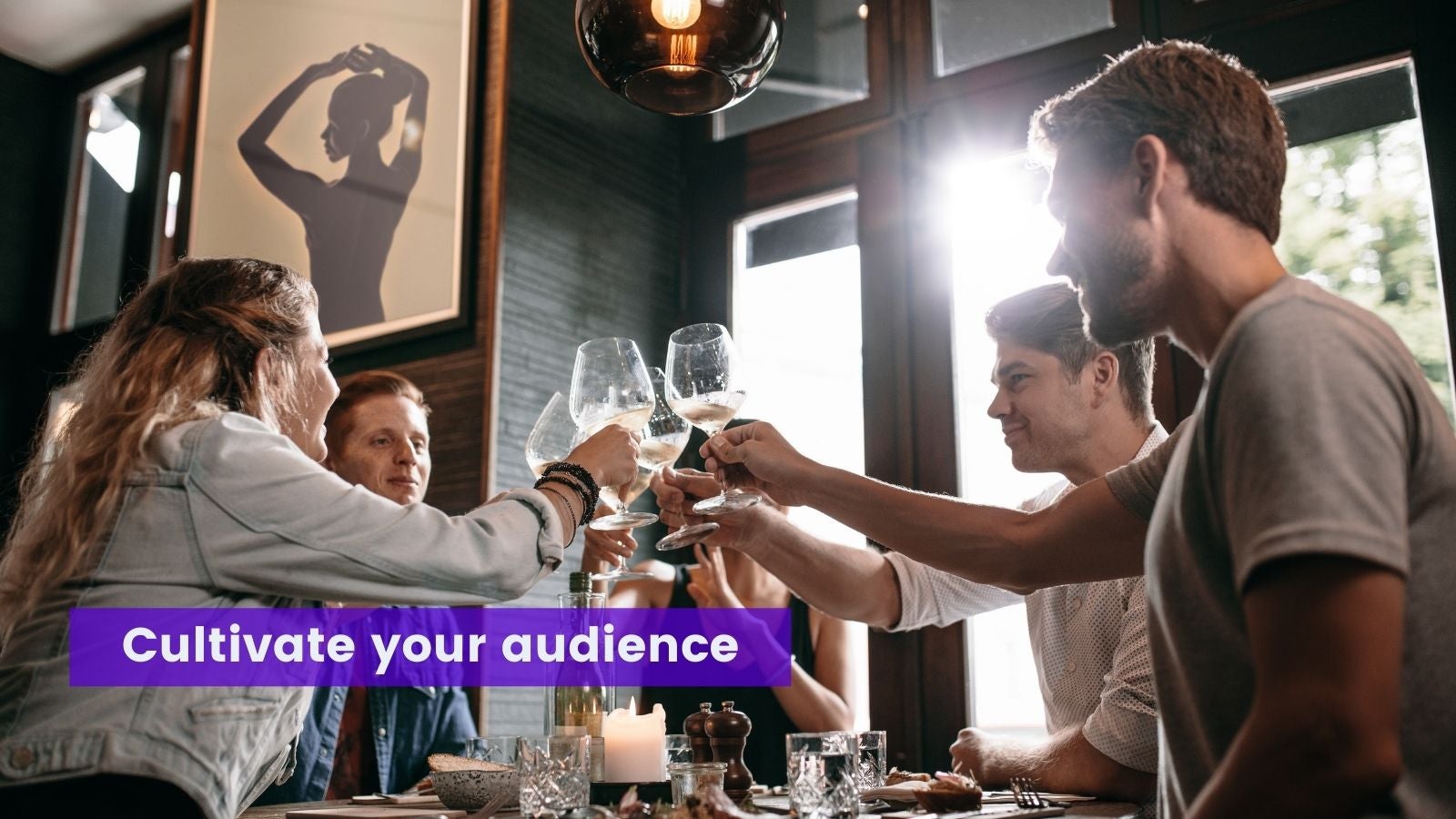 The essence of content marketing is the creation of relevant, engaging, and educational content to build trust and drive the purchase of products or services to a clearly defined target audience at some future time.
Restaurants can also use social media and email to reach their audience, in addition to using free and affordable online channels including:
TripAdvisor
Google My Business
Facebook
Instagram
Website
Podcast
YouTube Videos
Third-party delivery platforms
Through content marketing, restaurants can:
Attract diners and generate more leads
Expand their customer base
Increase or boost online sales and profitability
You can produce valuable content for a specific audience by using content marketing as it is a powerful way for restaurants to boost traffic, sales and boost previous customers - if it's done right.
Why There's So Much Hype About Content Marketing?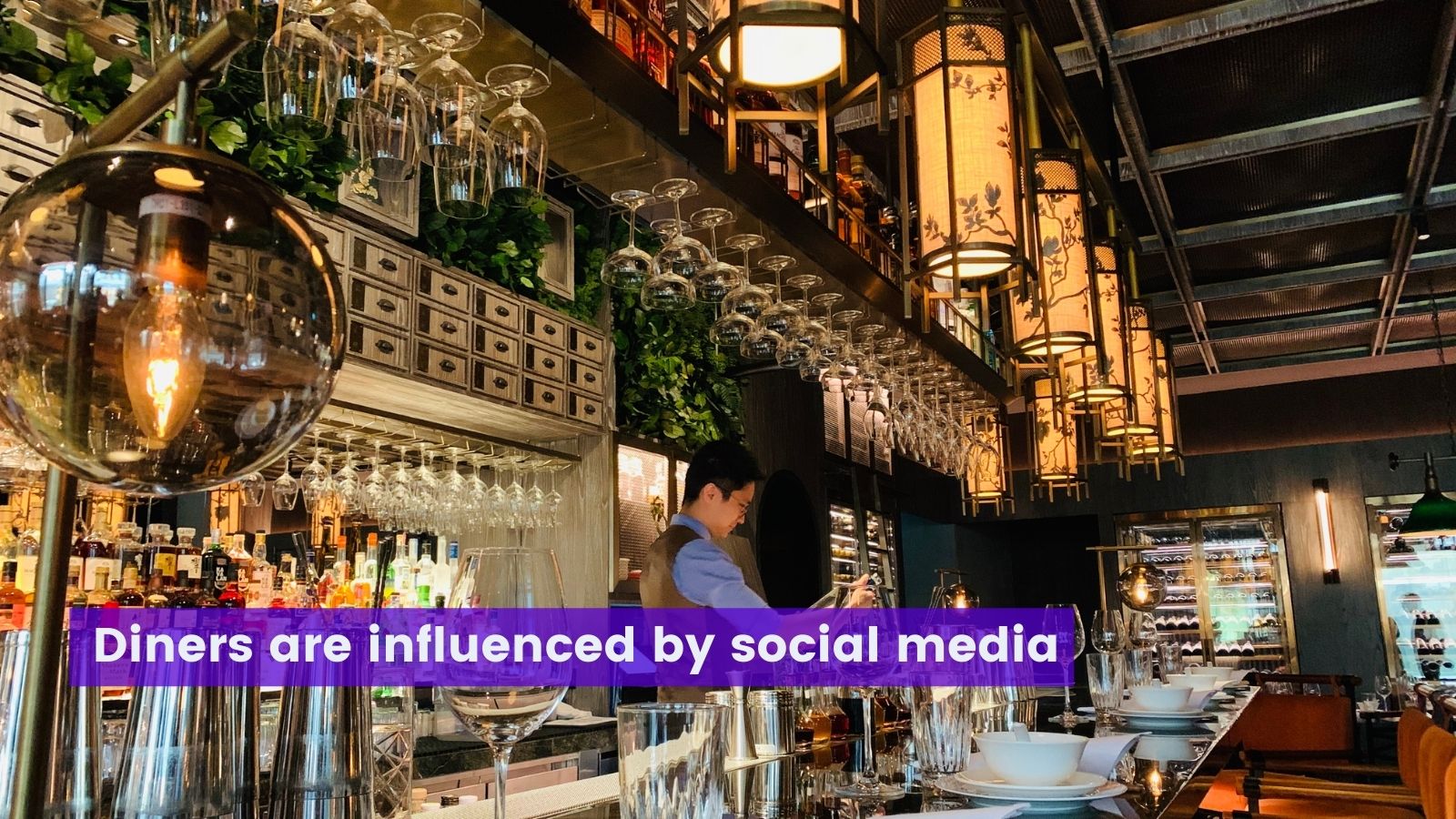 Content with a clear audience definition helps a brand increases its overall value. Here are a few pretty impressive stats:
Half of the above people learn about products through content on digital channels rather than an old advertisement
On average, 10% of all marketing budgets are spent on social media, and the shocking news is this number keeps growing with time and will soon cross 25% in the coming decade.
Marketers who run blogs on websites are likely to achieve maximum ROI as compared to those who don't
About half of diners are influenced by social media posts to try a restaurant for the first time. And restaurants are making it easier for customers to mention reviews from customers within their delivery app solution because it is one of the best passive ways of gaining loyal diners.
Currently, content marketing improves brand awareness while establishing a sense of trust with its customers. Content marketing for restaurants refers to generating website traffic, converting leads, and generating sales by creating, curating, and sharing valuable content for free.
Significance of Content Marketing for Restaurants
"Traditional" advertising and marketing strategies were primarily concerned with short-term gains in the past century, as can be seen from numerous examples.
For example, a tv commercial regarding your restaurant's ambiance and special dishes or direct mail might appeal to some recipients, but most of it is thrown away or ignored once sent. Billboards might capture the attention of people passing by them every day, but if you don't change the design and content, often you will eventually blend in with the background. You need to come up with something unique to keep their attention.
This is where content marketing can be a savior.
Here we have explained the importance of content marketing for your restaurant business,
It will help you get more online orders
Create brand awareness
You will have a particular platform to announce special deals
You can earn customer trust
Expand your customer base
You can always show off your specialties
Today's customers want information- but in a unique way.
Take the example of Chipotle. In spite of a financial downturn, the chain still retains a distinctive personality and knows how to engage with customers. What is the polar opposite? Content produced by brands that are lackluster and unengaging often ends up lost in the sea of lookalikes.
Capture Diner's Attention with the Best Restaurant Content Marketing Practices
There is a possibility that you have realized that traditional marketing is becoming increasingly ineffective when it comes to increasing your restaurant's revenues and expanding its online presence.
Five creative and unique restaurant content marketing ideas were come up by combining collective minds. For more individuals to visit your location, try any of these tips or ideas if conventional marketing hasn't been successful.
Make Sure Your Restaurant Can be Found On Top Listing Websites
When the website can't be found, it won't be worth the investment. Your restaurant's website should be listed on as many websites and apps as possible as part of your marketing strategy.
For instance, Google, Yelp, TripAdvisor, OpenTable, etc.
Also, you can search by food and drink category in the App Store and Play Store to find lots of similar websites and apps. Modern diners want instant gratification for everything, which means whenever they feel hungry, they immediately search "restaurants near me," and these listing websites allow those people to get directions, menu, contact details, and much more.
It will help you feel vacant tables quickly, improve your online presence, increase the value of online orders and ultimately drive sales to your restaurant business.
Produce Appealing Video to Drive Better Engagement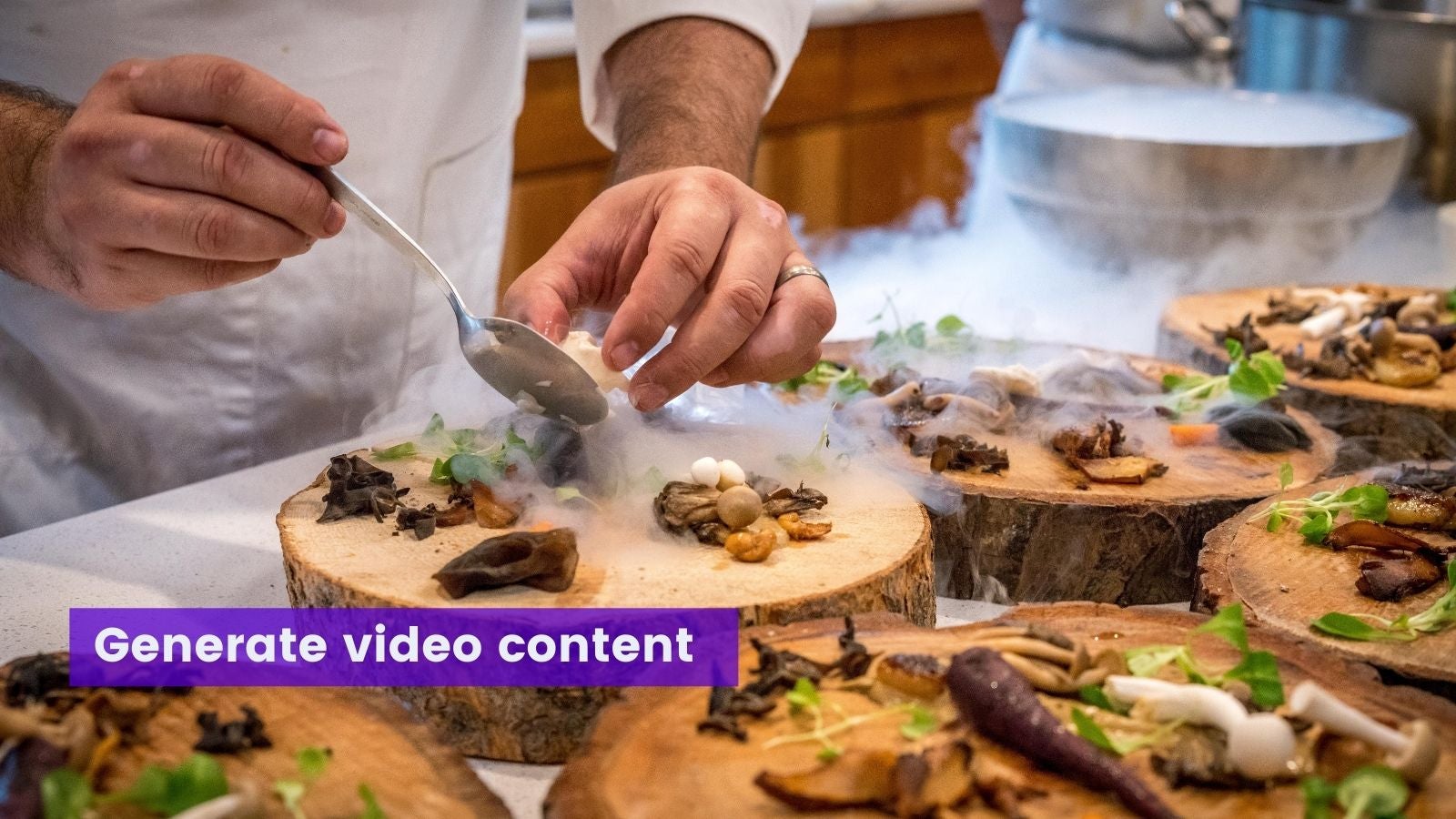 We are all familiar with the well-known proverb, "a beautiful picture worth a thousand words."- but it's arguable that a video is worth a million.
Check out the following statistics to know the power of video marketing for your restaurant business presented by Wordstream,
Marketers who leverage video marketing grow revenue 48% quickly than those who overlook video content marketing
Social video offers 1200 percent more shares than only content and text combined
The amount of online video content uploaded in 30 days is greater than the total amount created by all major U.S. television networks in 30 years.
The above states clearly that video marketing produces better results for restaurants as they can show off the cooking areas, restaurant interior, staff, and much more to entice customers. This 'behind the scenes' video content helps build your brand voice and overall strategy.
Harness the Power of Social Media
HubSpot stated that,
" 2 billion users are active social media users across the globe and this number will continue to grow at an impressive rate every year."
In terms of promoting and distributing content, social media is invaluable. Identifying the most popular channels for your audience and engaging with them is one of the solid ways to build brand advocacy.
95 million pictures and videos are uploaded on Instagram every day- the visual and mobile-first platform is wildly popular with people, especially when it comes to restaurants and food! Get started with Facebook, Instagram, Pinterest to promote your restaurant!
Conquer the Digital World with Content Marketing
These ideas will hopefully encourage you to start or improve your own content marketing strategy for your restaurant. Don't forget: content marketing isn't about you, you need to create appealing content for your audience.
Consider shifting your focus to quality instead of copious amounts of content your audience has no interest in. Take time to listen to your customers and monitor their engagement levels to learn what works.
Learn More:
What is a Headless CMS? (agilitycms.com)
Headless CMS vs a Traditional CMS Top Benefits - Agility CMS
Page Management for Content Marketers - With Agility CMS
Author bio
Nirav Parmar
Nirav is an online marketer and blogger having hands-on experience in crafting creative content. The skills he poses in creative writing are fantastic as his ability to write engaging content attracts the readers. His enthusiastic approach to researching the facts related to the topics is phenomenal. He knows all the latest trends of delivery business, strategies to digitalize SMEs, changing market dynamics etc.