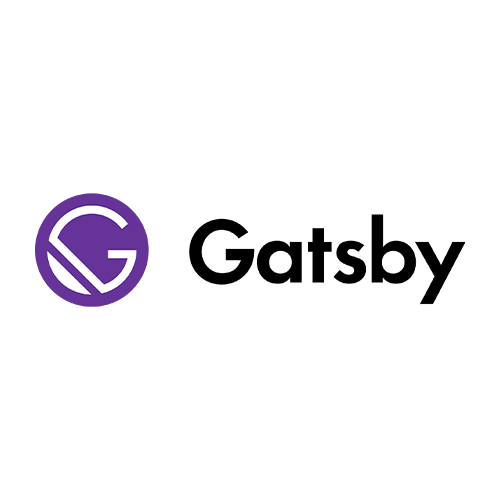 Gatsby
Building a Gatsby site with Agility CMS provides a best-in-class experience for editors and developers to create blazing-fast websites.
Build Better User Experiences
Gatsby was designed from the ground up to improve the User Experience across the web. That means performance, SEO, and accessibility are top of mind. They have implemented many out-of-the-box techniques to give you a leg up on providing the best experience for your users.
Cheap, Reliable, and Flexible Hosting
Since your website is static HTML, you don't need numerous, expensive web servers to host your website, no matter how much traffic you get! Your site is infinitely scalable and easily portable. This means you can host your website for a fraction of the cost on a number of different providers and because your site is static, it is much more reliable.
Happy, Productive Editors
With Agility CMS powering the content for your Gatsby site, you can rest easy that your editors can create and manage their pages with ease. They'll have a toolkit of UI components (modules) and page templates that developers have built for them and they'll use these to compose their pages. After changing content, they'll then be able to preview their changes in real-time in a Preview environment prior to publishing them.
Happy, Productive Developers
Gatsby developers love their job. They can use the skills they have while developing new ones and take advantage of many of the modern tools available to improve the developer experience.
Gatsby is a framework built on top of React, currently, the most popular JavaScript framework and for good reason. It makes it easier for developers to create reliable and re-usable interactive UIs, and there is an enormous eco-system of learning tutorials, forums and code plugins targeted to helping React developers. Gatsby takes this even further and provides a structured foundation for building websites using React. The end result is that developers building websites using Gatsby are developing an important skill that brings them into the React ecosystem and can even transfer some learnings into other React-based development such as mobile apps.
Get Started Quickly
The Agility CMS Gatsby Starter is a starter template designed for developers using Agility CMS with Gatsby. Save time and effort by using this template that is already integrated with Agility CMS using best practices.
Blog with Gatsby
Gatsby is one of the most exciting technologies on the internet today, and Agility CMS goes great with it!
This template gets you off and running with a simple blog with additional content on a home page. Now it's up to you to take it to the next level, personalizing it with your content.
You don't have to stop there, either. Use this as starting point to build a fully featured website. When you're ready, share your creation with us - we'd love to hear about your work!
Live Preview
https://agilitycmsgatsbystarter.gatsbyjs.io/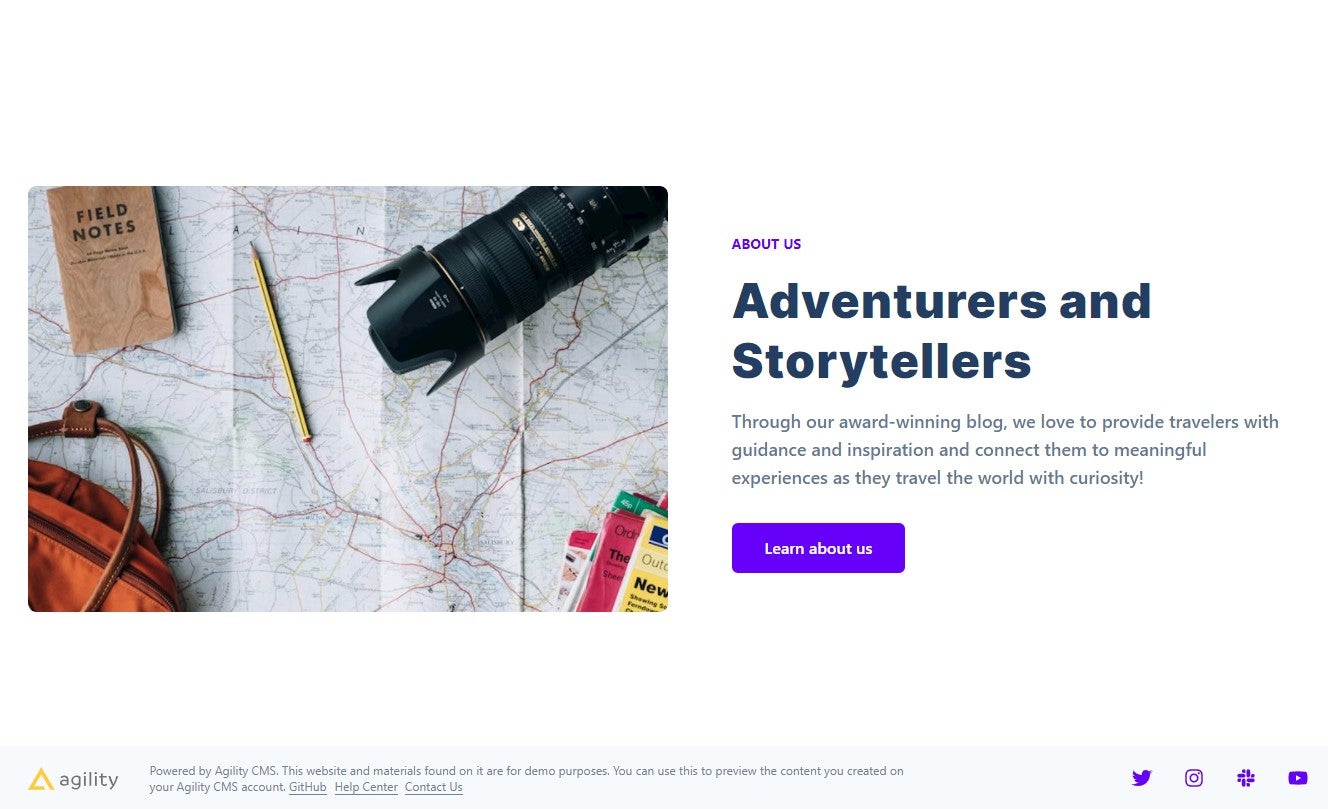 Why you will love this starter
Agility CMS helps improve the Editor Experience by providing breezier workflows, and more importantly less of a dependency on developers in Page Management tasks.
Now, what makes Agility CMS particularly a good fit for GatsbyJS sites is that Agility CMS not only provides native support for GatsbyJS via our gatsby-source-agilitycms github but with our built-in Page Management, the plugin can automatically generate your pages based off your page tree in Agility CMS.
Combine this with our Page Template/Page Module architecture, and this means editors can create their own pages, add/order/remove functionality and content on each page, all without requiring assistance from a developer.
Read more: Elevate Editor Experience with Agility CMS and Gatsby
Building a Gatsby site with Agility CMS provides a best-in-class experience for editors and developers to create blazing-fast websites.
Gatsby is optimized for speed and is easy to integrate with a variety of data sources. With our gatsby-starter site, getting a site up and running with Agility CMS is easy.
Our integration with Gatsby is the only one that will not only source your content but also generate your pages for you. This leaves developers to build UI components and empowers editors to compose and manage their pages.
Gatsby's fantastic developer experience is well documented, but we believe the editor experience should come first. If you want a fast website, happy developers, and productive editors, then this is for you.