Enterprises of all sizes rely on a variety of traditional and non-traditional marketing channels to get in front of their ideal audiences in hopes of turning them into customers. Typically, companies pay to reach larger audiences or pay per lead. Examples of this include PPC, advertising on social media platforms, and sponsorships. Although these marketing methods work, companies will need to proportionally increase their advertising budgets to reach more customers. A better approach to getting higher returns on marketing expenditure is to invest in SEO and get more traffic from Google.
Getting traffic from Google offers a unique marketing opportunity for companies. Instead of constantly paying to get each visitor and lead to their site, companies can focus on creating valuable content and they can get recurring free traffic from Google each month. Additionally, there is no limit on the number of articles that a company can create. Each company can create a blog post for every question their customer asks on Google and ensure they reach their customers at all touchpoints. This concentrated effort in getting traffic from Google can result in thousands of recurring visitors to a website each month.
Why is Google traffic important?
Google traffic is vital for businesses because it's what a vast majority of customers use to find out about products and services. What separates Google from other advertising platforms is that customers are actively searching for answers on Google. If your company is in a specific niche, you can target all the keywords that your customers search for. This will allow you to build your brand and ultimately convert visitors into paying customers of your business. Additionally, a lot of the work for Google is upfront. Once your content ranks, you don't need to put in a lot of effort to maintain your rankings. This can result in thousands of organic visitors for years just from one blog post. You can use this traffic and drive it to your lead magnets and other sales pages to convert your audience into paying customers.
What makes Google extremely valuable is that it is a great place to target purchase-intent keywords. When you advertise on other platforms (e.g. Facebook, Twitter), your advertising is targeting a certain demographic. There's not much data on their desire for your specific product or service. With Google, you can target purchase intent keywords and find thousands of people who are looking to buy your offerings.
An example of this would be targeting a keyword like "best SEO services". The intent of this search is to find the best SEO services and ultimately purchase a service. If your company ranks in the top results for that keyword, you can get hundreds of purchase-minded customers coming to your page every single month. This alone can increase your revenue and customer count dramatically.
How can you get more Google traffic?
Getting Google traffic doesn't need to be complicated. There are many people and agencies who claim different ways guarantee more Google traffic, but the main way you can predictably improve your traffic is to improve your SEO. Search engine optimization (SEO) simply means optimizing your website, so you can gain more visibility and traffic from search engines. The better your SEO is, the more traffic you will get from Google.
There are many SEO ranking factors that influence how well your website will be positioned on search engines. Here's how you can improve your SEO:
Improving your SEO
For someone new to SEO, the amount of information can be overwhelming. The vast majority of SEO boils down to two fundamental factors: content and links. The more and higher quality content and links your site has, the more Google traffic you can get. You can spend your time optimizing your design, landing pages, etc., but none of those will have any meaningful impact if you don't have enough traffic. Having a foundation of great content and links ensures that you will have organic traffic to your website. Once you have that, you can tweak other aspects of your site and it will make a noticeable impact.
Content:
The first step in improving your SEO is to have content on your website. Even if you're offering the best services in your niche, customers will be unable to find you if you don't have enough content. You can start by writing informational posts on subjects that your audience is looking for. For example, if you run a dental office, some topics you can start with include:
Worst foods for children's teeth

Are electric toothbrushes better than normal toothbrushes?

Signs that you need a root canal procedure
These are just a few examples of the content angles you can take with a website. Getting enough content up on your website is crucial because it lets Google know what your site is about. Additionally, this will give you content to link to when you're doing link building.
Links:
Links are a foundational factor in improving your SEO and they are important if you're targeting competitive keywords. Content is the first thing you should focus on, but some niches have much more competition than others. If all the sites targeting a keyword have high quality content, links separate the rankings from one another. Links act like a vote of confidence in Google's eyes. The more quality links a site has, the more authority it has and it will rank above others for certain keywords.
There are many ways to start link building for your site. Some of the common ways use by companies include:
Guest posting
:
Guest posting refers to writing content for another site. When trying to guest post, you should aim for companies that have a higher domain authority than your site. This is because these sites have more trust in Google's eyes than yours. Once you write your guest post, you can add a link back to a relevant blog post from your site and this can improve its rankings and the overall domain authority of your site. This is one of the most straightforward ways to get links and increase the domain authority of your site. You can start guest posting by making a list of sites that you want to target and you can start reaching out to them.
One thing you should be aware of is that the sites that you are targeting have high authority and they receive guest post pitches daily. It's easy to get lost in the sea of unopened and deleted emails, so you need to personalize your email as much as possible to get the attention of the editors and content managers of the site. For example, if you're reaching out to a B2B SEO site, make sure your pitch is tailored towards their content.
Another way you can get the attention of your recipients is by offering a value exchange. If you can offer the site a testimonial, a backlink, or some other offer, your pitch will be much more enticing than the generic "let me write for your site" email. This is a good way to build a mutually beneficial relationship and it can open up the door for more guest posts in the future.
Broken link building:
Another great way to build links to your site is to find broken links in blogs of high authority sites and offer a better link in exchange for the broken link. This is a mutually beneficial method for link building because you can get a link and the site can fix a broken link they have.
You can identify broken links by using SEO tools like Ahrefs or SEMrush to do a backlink analysis on the sites you are targeting. Once you find a broken link, you can create a relevant resource and pitch the sites to fix their broken links. With this strategy, you can email many high authority sites and end up landing several great links for your website.
Marketing tools you can use to get more traffic:
In addition to using best SEO practices, there are several marketing tools you can use to power your SEO efforts. There are a variety of marketing tools that can help with specific SEO activities like keyword research, on-page optimization, link building, etc. Using a combination of these tools will help take your SEO to the next level and help you get more Google traffic. Some of the best marketing tools include:

On-page optimization tools
:
Using an on-page optimization SEO tool is a great way to improve the content on your website. Although writing content is enough to just get on Google, it needs to be optimized for it to rank highly. This means that several best practices need to be followed like having the keyword in the title, header, etc. Using an on-page optimization tool will tell you how many times you should have a keyword, how many headings you should have, etc. This is a great way to improve your on-page SEO and many of them have additional features like plagiarism checkers, and grammar tools.
Keyword research service:
Prior to creating content on your website, you need to do thorough keyword research to ensure that you're targeting the right keywords. If your website is new and you're starting out, you can mistakenly target high competition keywords and get virtually no traffic from your content. This can be very demoralizing, so it's important to use a keyword research service so you can rank competitively. A keyword research service helps you estimate the amount of traffic, the difficulty of the keyword, and how easy it would be for your site to rank for it. Virtually all content teams use these services to create their content strategies and select specific keywords to target.
There are a lot of keyword research services available. The main ones that most companies use are Ahrefs, SEMrush, and Moz. Gotch SEO tested 11 keyword research services to find out how efficient each service was. This is a good resource to check out if you're looking for how to pick a keyword research service.
CMS:
A content management system, CMS for short, is an all-in-one platform for all of your SEO needs. When companies start investing heavily in SEO, they often have a lot of different tools and workflows and this can end up in a fragmented SEO process. A content management system centralizes all of the SEO efforts of your company and you can integrate all of your favorite tools and manage your SEO operations. Some of the best benefits of using a content management system include: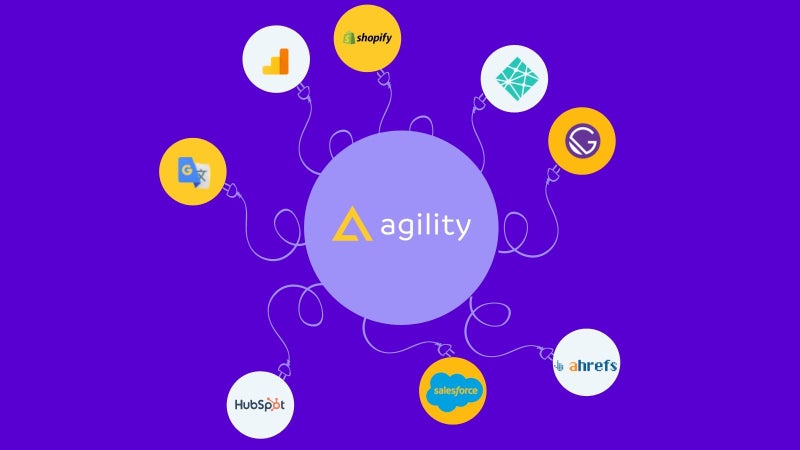 Customization:
Many sites rely on pre-built content systems and this limits the functionality of their sites. Although pre-built content platforms are great to start with due to their low barrier to entry, they can be a hindrance once your site starts to get bigger. A CMS allows you to fully customize every plugin and feature on your site. You can create the tech and SEO stack you desire and ensure you have all the tools needed to maximize your Google traffic.
Content scheduling:
Scheduling and publishing content is a key part of any robust content operations. With a normal content platform, this process is manual and it can be very tedious if your team publishes a lot of content. This often creates much more work for editors and can significantly slow down the amount of content you produce. A content management system allows for automatic content scheduling. This provides your team with a consistent publishing schedule while freeing up time for your editors.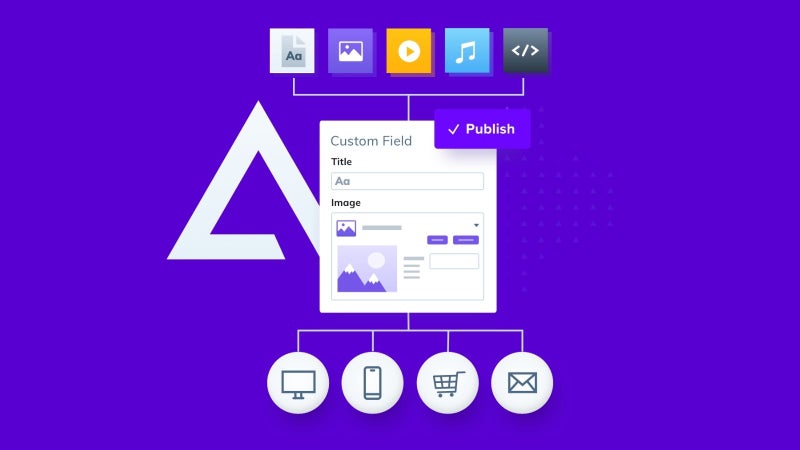 Collaboration:
As your website grows, you will need to be able to collaborate with both internal and external colleagues. This is often a huge security risk for most sites that don't use CMS because you can't allow contributors to get access to your content platform. With a CMS, you can work with any contributor and limit the access they get. This allows you to get all the benefits of collaborating on content while minimizing the potential downsides.