Today SEO drives up to 1000% more traffic than organic activities on social media. The interest in SEO services is growing at a rapid pace. Independent SEO experts and small agencies can't always serve all the clients who want their services. So what can they do to avoid losing valuable clients?
The solution is white-label SEO, which involves reselling the needed resources from another provider. For a small fee, vendors allow small agencies to use the tools they need under the name of their own brand. This solution makes it possible for small businesses to retain clients by outsourcing some work to another agency.
White-hat SEO vs. White-label SEO
Since beginners may confuse the two terms, we decided to clarify them. Despite having the word "white" in their name, white-hat and white-label SEO solutions refer to entirely different issues and aren't directly related to each other.
As we mentioned above, white-label SEO uses off-the-shelf SEO software or resources from another company under your brand. Such solutions are helpful for marketing and SEO agencies, independent web admins, SEO experts, SEO-related providers, and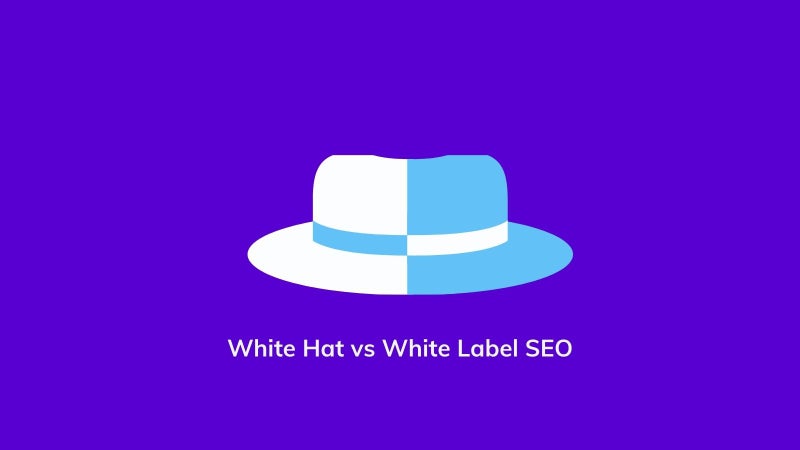 White-hat SEO is an SEO strategy that focuses on optimizing and promoting your site according to the guidelines recommended by the Google search engine. It involves creating user-friendly content without spam or other methods that have been considered unethical for website positioning. When following white-hat SEO, the main focus should be on high-quality content that matches the audience's expectations. The opposite of white-hat SEO is black-hat SEO.
As you can see, white-hat SEO and white-label SEO are not synonymous. However, as advocates of best SEO practices, in our article, we've compiled only those solutions that will allow you to create a marketing strategy in line with white-hat SEO.
Top 10 White-hat and White-label SEO Providers
1. SE Ranking
Let's start our overview with SE Ranking — a professional and popular all-in-one SEO platform that marketers can use to optimize a website and improve its visibility in search engine results.
It is one of the most powerful tools on the market. It has many useful features such as:
Website Audit
Keyword Rank Tracker
On-Page Checker
Backlink Checker
Backlink Monitor
Keyword Suggestion Tool
and many more.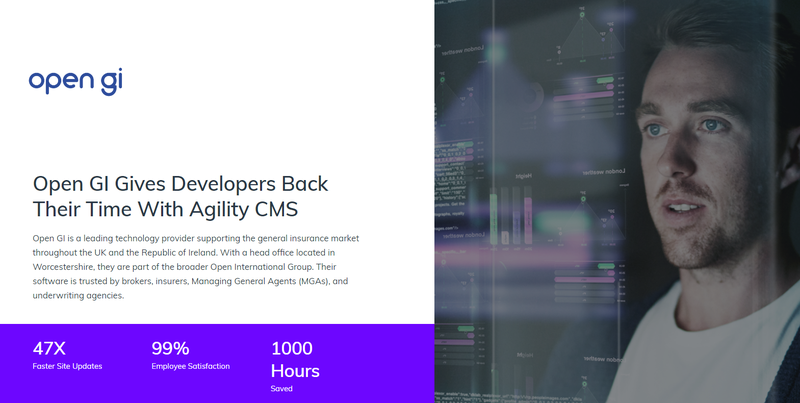 A significant advantage of this solution is its user-friendly dashboard, which allows you to access all the features of SE Ranking in one place and monitor your website's performance in real-time.
The platform is all about ensuring the highest standards and providing tips for creating white-hat SEO strategies. Moreover, the company offers white-label service.
Why should you check this solution?
White-label SEO service available at the Pro or Business plan price: First of all, the white label SEO service is included in the SE Ranking pricing plan. So, if you need software with the features that this provider offers, you can use the white label SEO included in the package. With full access to this tool, you can use any software features and send the results back to your clients. All you have to do is buy the Pro or Business plan.
Maximum customization: SE Ranking allows you to fully personalize and brand your services without a single logo or link of the provider. You can add your logo, footer, and header in all the materials you provide to your clients, such as your domain and reports. You can even choose the scheme color and match it with your company's brand book, making everything graphically consistent.
Ability to use your own domain: This solution allows you to use your domain, so you'll minimize programming work and optimize implementation costs. It's a cloud-based solution, so all you need is a domain without hosting.
A solution for multiple business users: You can add and manage multiple users who have access to all functionality if you need this solution for your whole team. You can give them different roles and permissions depending on their role in the project.
Automatic reports to your client's mailbox: As you probably know, SEO performance needs to be monitored regularly, and your clients expect to stay informed. With SE Ranking, you can send them automatically or manually generated reports that will come from your company email address.
More than 500,000 people are using this company's services, and the number is constantly growing. Check it out and see why so many customers have chosen it.
2. Spotzer Digital
Spotzer Digital has been on the market since 2006. It's a digital marketing technology provider focused on providing digital marketing solutions for small and medium-sized businesses.
It offers an extensive range of marketing tools and support such as:
Website development
WordPress website solutions
Ecommerce services
SEO solutions
Search Engine Advertising
and more
All the solutions mentioned above are available as white-label solutions. For this article, let's focus on the white-label SEO solution offered by this provider.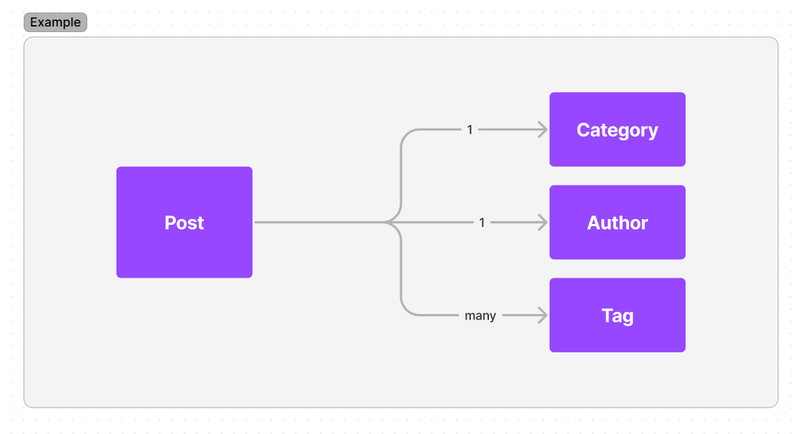 Spotzer Digital's SEO solution involves engaging a dedicated SEO specialist to work with the client and assist them in optimizing their website. The specialist helps to choose keywords, article topics, and much more. Moreover, the company employs SEO experts, copywriters, and designers who work together to ensure the web content is of the highest quality.
Spotzer Digital helps you scale flexibly and supports you when you cannot serve all your clients. It's a good solution that will ensure you minimize the risk of churn from your services and retain as many customers as possible. It's beneficial for vendors serving small and medium-sized businesses who expect one company to help them with their marketing operations.
They offer you three packages to choose from:
SEO Starter Package
SEO Plus Package
SEO Advanced Package
Each includes several essential tools, such as:
SEO Audit and KW Research
Google Analytics and Search Console setup
On-Page Optimisation
Alt text optimisation
Quarterly reporting
and more.
Compared to SE Ranking, their list of features is small. This provider offers rather basic SEO services, focusing on providing various marketing solutions.

3. Synup
Synup is an all-in-one digital profile management solution that allows you to publish profiles across websites, engage with customers, and get more customers.
In their offer, you'll find:
Listing Management
Profile and Ranking Analytics
Content Management
Marketing Campaigns Optimization
and much more.
The company also offers its services in a white-label model through which other businesses can get more customers and manage their digital profiles. Synup lets you put your company's logo on a dashboard for your customers to use. This solution can track online performance, analyze their brand's digital profiles, and more.
Most importantly, Synup offers a report generation tool. Additionally, all of Synup's white label tools come with CRM integration capabilities, so you can easily integrate your efforts all in one place.
It's worth noting that Synup doesn't focus primarily on SEO, so its capabilities and functionality are significantly limited and restricted to the most important issues.
4. Agility CMS
Agility CMS is a headless CMS. Unlike traditional CMS systems like the well-known WordPress, it allows you to deliver content to multiple channels and devices. The tool will help you with design or programming tasks in the same toolbox.
It has several built-in site management fields to give content editors and developers a place to manage content easily. Interestingly, Agility CMS helps structure content, allowing you to create reusable UI components that can be reused at will.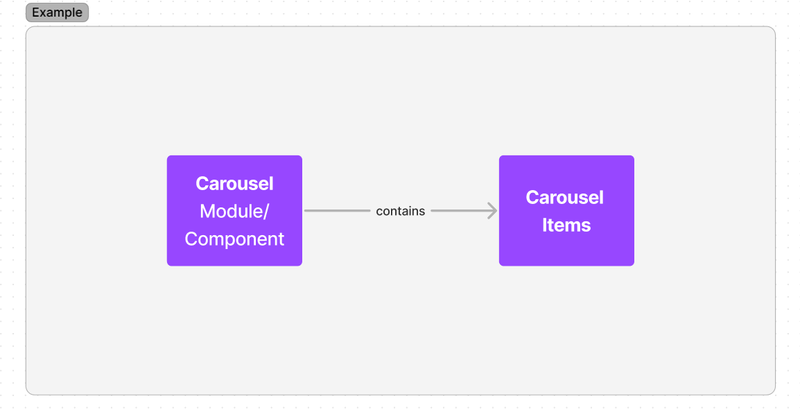 And how does it relate to SEO?
Agility CMS allows you to implement various SEO strategies that aren't tied to the CMS. The tool will enable you to modify and replace content structure and metadata. It helps you manage your content and deliver digital experiences with customized metadata to rank as high as possible.
The tool has SEO-specific functionality such as meta keywords, meta titles, keywords, metadata, and even automatic SEO field generation. You can also use these functionalities to create white-hat SEO under your company's brand.
5. Mautic
Mautic is an open-source platform for marketing automation. Its goal is to help marketers and business owners save time, detect and reduce the risk of potential errors, and improve the efficiency of their marketing efforts.
The platform helps you manage your social media campaigns, email marketing strategies, create reports, and manage your website in terms of search engine performance. It's a powerful tool that will allow you to build marketing automation tailored to your customers' needs. However, it requires a lot of knowledge and programming skills to be successful.
Since it's open-source, you can download it from the provider's website and install it on your server. Although Mautic isn't directly created to offer white-label services, you can freely edit this tool and customize all the features. You can also add essential elements of your brand, such as logo, domain name, or design project.
6. Screaming Frog
Screaming Frog is a search marketing agency that created the SEO Spider — an advanced SEO site audit tool that crawls websites, allowing users to analyze the results in real-time. It gathers all key data and helps marketing departments to make informed decisions.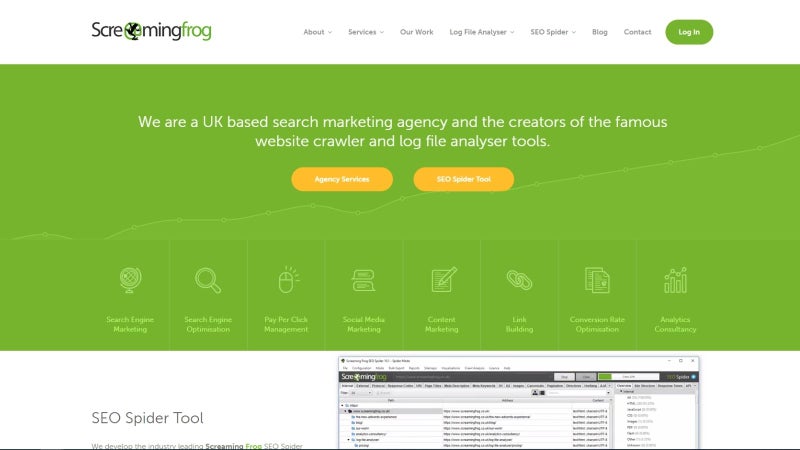 This tool has a lot of valuable features such as:
Finding Broken Links
Generate XML Sitemaps
Audit Redirects
Page Titles & Meta Data Analysis
Duplicate Content Discovery
and many more
It's worth mentioning that you can integrate it with the Google Search Console, Analytics, and PageSpeed Insights APIs and download user and performance data for all URLs in a crawl. It allows you to get more insights and learn more about your customers.
The free version allows you to perform analysis for 500 subpages. The paid version has no limitations. The number of options and possibilities to analyze subpages is vast, so it's worth getting acquainted with all the options this provider offers.
Similar to Mautic, it's not a tool designed directly for white-label SEO. However, considering that it's a free tool that offers many solutions needed for SEO activities, it's worth checking out its capabilities and taking advantage of its ready-made solutions to increase the effectiveness of your actions.
7. HubSpot
HubSpot is one of the most popular solution providers for marketing, sales, and customer service. Among its tools for marketing, you'll find functionalities related to different elements of marketing, such as:
Blog
SEO
Ad Tracking & Management
Social Media Management
Video
Live Chat
Among other things, HubSpot offers SEO Marketing Software that:
Provides practical tips for optimizing for white-hat SEO
Suggests content topics based on relevance, popularity, and competition
Enables integrations with other HubSpot solutions, such as the HubSpot Content Creation Tool
Monitors your performance in the dashboard
Generates detailed reports
The solution isn't available as a standard white-label solution, as the company strives to maintain its leadership position in the marketing solutions market. However, some time ago, the company created another solution for SEO called White Label SEO Audit Tool, but it's not available right now.
8. LinkGraph
LinkGraph is an enterprise SEO and link-building agency. In their offer, you'll find many services such as Link Building, On-Page SEO, PPC Management, Content Strategy, and more.
They have also created some useful tools such as SEO Content Assistant, Keyword Researcher, and Free Backlink Analysis.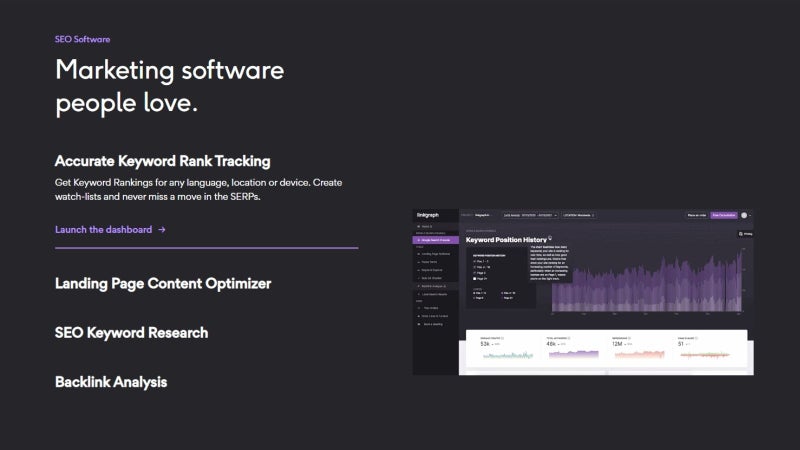 LinkGraph is also a well-known provider of white-label SEO solutions. In this collaboration model, the company offers:
Keyword research
Link building, website optimization
Technical optimizations
Content strategy
Local SEO,
PPC/Adwords management
On-page SEO
The company provides white label services on a large scale. All of their services can be offered on a white-label model so that you can resell them to your clients as your own.
Importantly, as a client, you get access to their proprietary SEO software package. It allows you and your team to perform all SEO tasks from a single dashboard.
10. Mention
Mention is a marketing tool that helps companies detect, analyze and respond to discussions about their brand, market, and competitors. Its main features are:
Social Media Monitoring
Brand Management
Web Monitoring
Social Media Management
Competitive Analysis
It also provides white-label solutions for media monitoring and social media management. It allows for real-time tracking, so your customers can react in real-time to relevant mentions of your company.
The tool allows you to quickly generate comprehensive analyses and reports on your company and its competitors and automatically send them to anyone. If you want to send them to your customers, you can brand them as your own.
Although it's not a typical SEO solution, you can enrich your SEO services with the information provided by this tool. It will help your clients know their audience better and create valuable content that perfectly matches white-hat SEO standards.
Bottom line
As you can see, there are many different white-label SEO solutions on the market. Each of them offers various services and requires an extra level of expertise. White-label service providers give you a lot of flexibility and the ability to tailor solutions to your preferences and your clients' needs.
Although more and more providers are offering white-label SEO solutions, currently, SE Ranking has the most extensive capabilities for SEO experts and agencies. The platform is entirely focused on SEO and includes essential elements for building an SEO strategy. We are sure that it can meet the expectations of even the most demanding and advanced clients.