At some point in time, we all would want to move ahead in our career, step into high roles, and become that person who calls the shots. That person is usually a manager.
A manager is not a person who can do the work better than his team members; he/she is a person who can get his team to do the work better than he can.
A content marketing manager may not be the best content writer, may not be the best social media marketer, or email marketer, digital marketer, or the best of anything.
But, a content marketing manager would be able to assemble and guide a team of content marketers towards a common goal.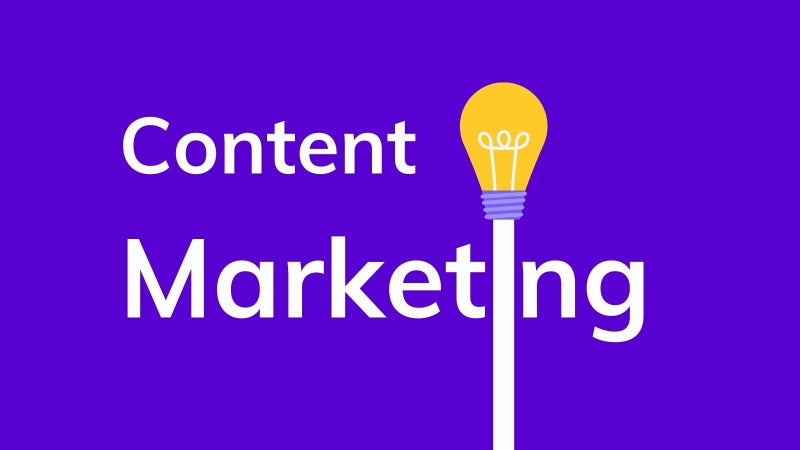 The job of a content marketing manager involves active participation in content marketing activities. It includes, but is not restricted to:
Setting the overarching content marketing strategy

Putting a content plan and calendar in place

Managing day-to-day content production

Reporting content performance to business leaders
Amidst all of these activities, the content marketing manager is also responsible for hiring, collaborating with other marketing teams, sales teams, and ensuring that content marketing is doing what it is supposed to do for the business — generate revenue.
In 2020, at least 70% of marketers were using content marketing. In 2021, it rose to 82% (HubSpot). Surely, the future of marketing is content marketing. To quote Seth Godin, "Content marketing is the only marketing that is left."
That said, the career graph of content marketing managers is also poised to grow north and not dip anytime soon. It has become a high-paying role with average salaries pegging around $136,850 per annum.
If you are eyeing a content marketing manager role or are on the verge of getting a promotion, these steps could help add some muscle to your efforts.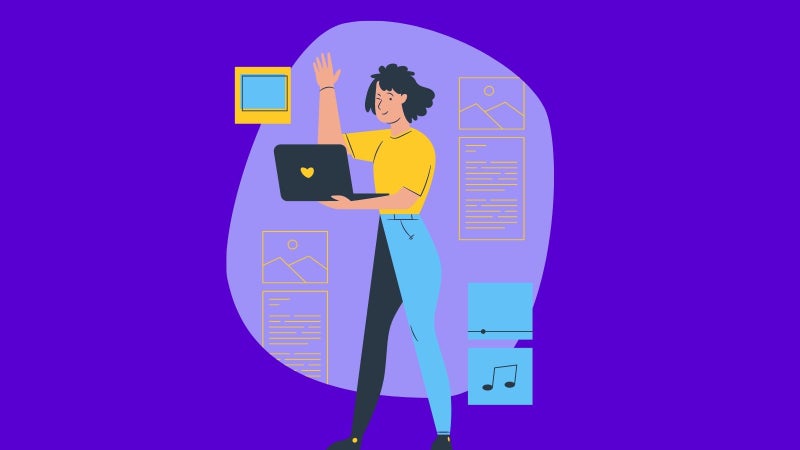 The 10 steps to becoming a content marketing manager
Don't be misled by the title. These steps could take you closer to becoming a content marketing manager. There could be more steps that one must pass through before becoming a content marketing manager. Consider these the essential steps one must enact to become a content marketing manager.
1. Gain content marketing experience
You can't become a content marketing manager on day one. Of course, you might land a job with the title straight out of college. However, to do justice to the role you will need a lot of hands-on experience and a technical understanding of how the content of various formats work.
That calls for experience. Experts in any field are ethos who have worked relentlessly for a significant period. Malcolm Gladwell in his book Outliers asserts that the key to achieving true expertise in any skill is simply a matter of practicing, albeit in the correct way, for at least 10,000 hours. That translates into roughly five years of regular work.
There are advocates for and against this statement. You can become a content marketing manager in a year, two years, or even three years. However, in a niche field like content marketing long-term working experience counts a lot. One must have carried out campaigns, made mistakes, learned from them, and found out the right way to do several things. After all, experience is the price we pay for committing fewer mistakes.
All this boils down to the point of gaining some serious content marketing experience before gunning for the content marketing manager title. Treat your junior rule as a test run, as a period during which you can experiment a lot and learn how the content marketing machinery works. Once you become a content marketing manager, you are responsible for results, and every mistake costs a lot of time and resources.

2. Add some worthy certifications to your resume
Certifications have the swaying power to instill immediate trust and confidence in recruiters. A certified professional is assumed to be someone who follows the SOPs (Standard Operating Procedures) and best practices. Also, the certification is proof that the individual has credible knowledge verified and approved by a body of knowledge.
Even for content marketing managers, certifications are a must for advancing in their careers. One downside is that the content marketing industry is a new one that is hardly a decade old. So even the elite educational institutions are yet to offer courses and certifications on the topic. However, there are online entities that have built a reputation for themselves as stalwarts of content marketing.

These include CXL, Content Marketing Institute, HubSpot, American Marketing Association, etc. Even Google offers courses on content marketing, SEO, Google Analytics, etc. that can be easily obtained with disciplined learning.
These institutions offer content marketing courses and certifications that can infuse credibility into your profile. They can help you stand out from the crowd and make you appear to be a candidate who can fit into a manager role right when applying for your job application form.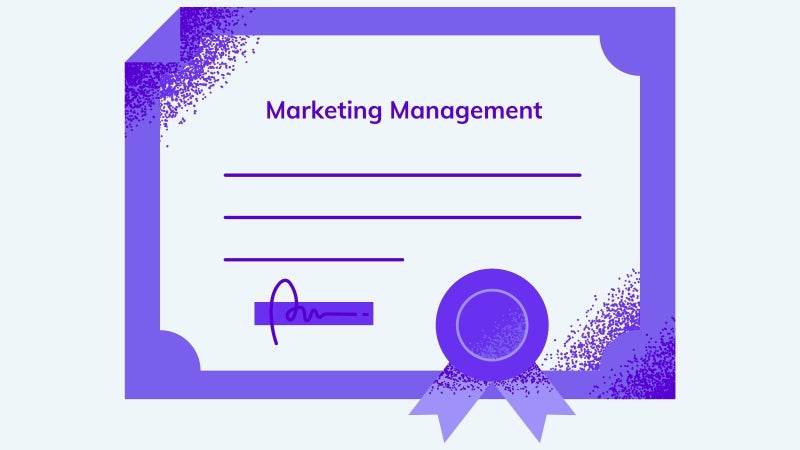 3. Build keyword strategy as a skill
If content marketing is a building, keyword research is one of the pillars that are holding it in place. As a content marketing, you might have already been part of keyword strategy setting meetings and activities. As a content marketing manager, you will be involved in keyword strategy at a higher level.
The strategy should be set keeping in mind the short-term and long-term business goals, the competitive landscape, and also the business objectives. The keyword strategy would determine if your business would acquire new customers, boost brand awareness, promote content strengthen market position, and so on.
The content marketing manager is responsible for collaborating with the digital marketing team to devise the keyword strategy. In the absence of a Digital Marketing team, the content marketing manager must devise the strategy on his/her own.
This requires that a content marketing manager must be updated on Google's latest algorithm changes, trends in web development, changes in user preferences, and the overall user psyche existing on the internet.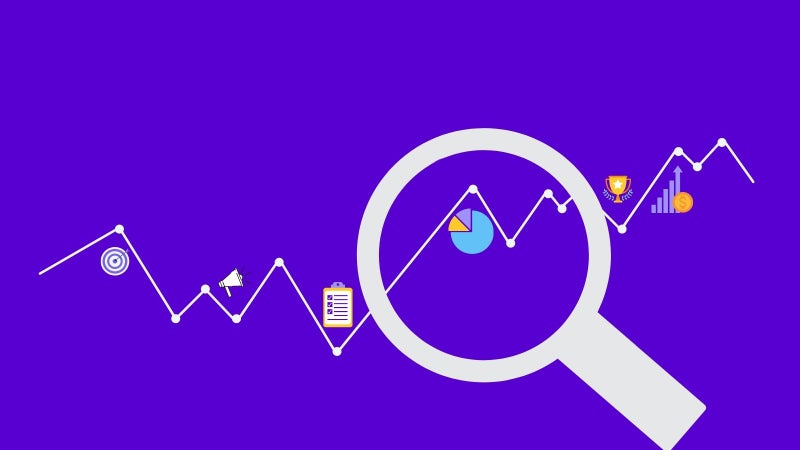 4. Get comfortable working with CMS tools
A CMS (Content Management System) is what enables a user to push out the content into the web. The right CMS tool will make it easy for content marketers to create diverse formats of content and publish them with relatively less dependence on web developers or other technical personnel.
A content marketing manager must be extremely comfortable with CMS tools. Especially with the upcoming trend of headless CMS which is integrating deliver content from that database through a web service or API. Consider headless CMS as the future of building content using a CMS.
Most often content marketing managers are looked upon as experts who can help recruits or existing team members to overcome challenges while working with CMS daily. When hurdles arise, which they often do, the content marketing manager must be able to innovate and suggest technical workarounds that will help the team member complete the task.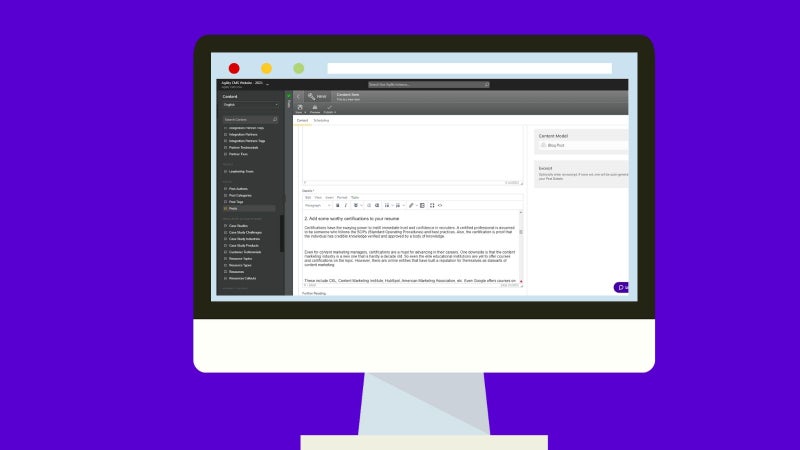 5. Hone your editing skills
Good content is half proportions idea and half proportions good writing. Good writing needs intense chiseling to bring out the idea in its truest form. Editing ensures that the chaff and wheat are separated. It presents the matter to the reader in the most readable and presentable form. To quote the renowned author, Stephen King, "To write is human, to edit is divine."
Why should a content marketing manager be a good editor? As the manager, you would be accountable for the quality of the content that your team produces. A missed Oxford comma, wrong capitalization, wrong tense, or even a pesky can harm your team and the organization's reputation.
As a content marketing manager, you must become adept at editing at scale. The volume of content (of diverse formats) that will come to you for editing and approval would never stop growing. You must find a process to do efficient editing in the shortest span possible.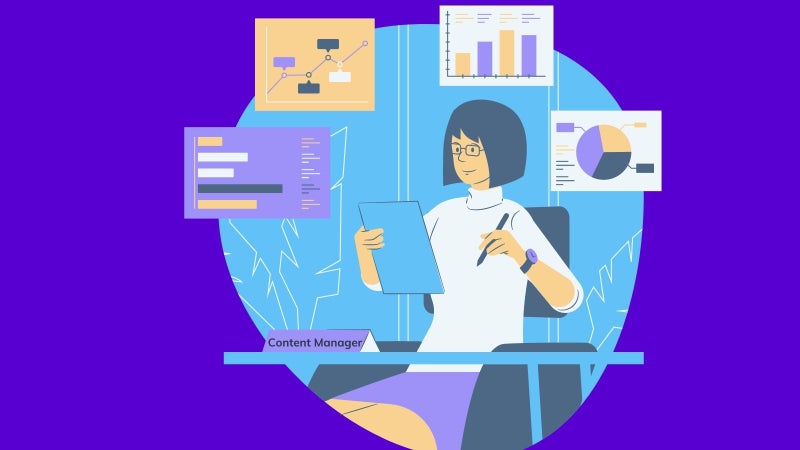 6. Sharpen your analytical skills
The content might largely constitute text, imagery, video, and sub-formats. However, it is equally important for a content marketing manager to have an analytical mind. he/she must be able to come to conclusions based on data.
Content marketing can be called an art where creativity and logic come together in equal measure. You can devise creative content campaigns based on data-driven conclusions.
A content marketing manager with an analytical mindset will introspect on questions like:
What kind of blogs or pillar pages drove maximum traffic in the previous year?

How often should content be revamped to keep it fresh and to help it improve in the ranking?

How much time does a visitor spend on a web page?

Is there a pattern in content with a high bounce rate?
Finding answers to these questions requires the content marketing manager to pore over large volumes of historical data. It is based on the findings that future activities are to be planned and implemented.
Additionally, the content marketing manager might also have to analyze a prospect's journey from interacting with content and further down the funnel using various tools like CRM, Google Analytics, email marketing tool, and so on.
7. Learn to set content marketing goals
Any manager, irrespective of their function, must have goal-setting as their strength. The ability to break down an organizational goal into team-level goals and then to translate that team-level goal into an individual-level goal — this is a skill that no content marketing manager can go without.
Content marketing goals are usually set based on website traffic, leads, and conversions. In the B2C segment, this might even include a specific revenue target. As a content marketing manager, you must be able to do some number-crunching to fix goals for your team.
This requires a detailed study of the website traffic metrics, conversions, and revenue attainment. Forecasting website traffic based on SEO strategies, reverse working leads and their revenue conversion are all part of the content marketing goal-setting process. This is why you need to learn the difference between Quality vs. Quantity.
Further, a content marketing manager must also be adept at keeping track of goals achievement and target attainment on a periodical basis. Monthly reviews and quarterly check-ins with individual team members are necessary for this.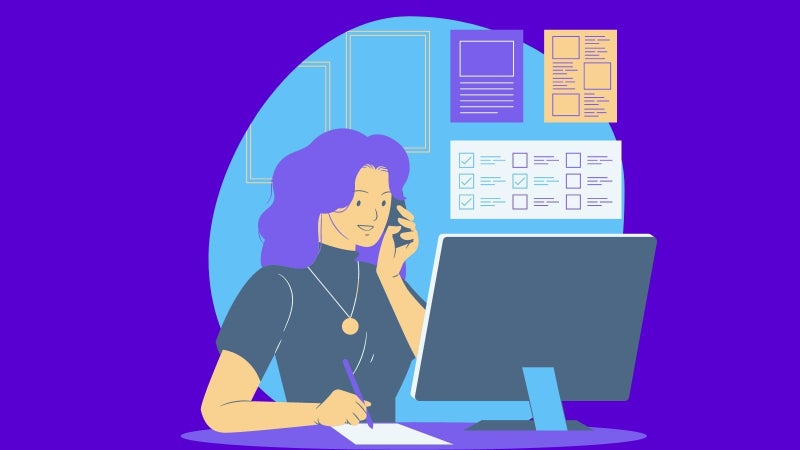 8. Become adept at omnichannel marketing
Five years ago, a content marketing manager would have the liberty to spend time focusing on textual content only. But, today, the term "content" has a different meaning and context. Content is no longer text but encompasses a wider spectrum of content including imagery, GIFs, boomerangs, videos, short videos, reels, stories, carousels, and whatnot.
Winning a strategy on omnichannel marketing is not limited to planning, but you also have to focus on the execution and analysis. To help you stay ahead of your online video marketing campaign, take the video marketing checklist.
Also, there is a deluge of new channels that a content marketing manager must be aware of and use judiciously. Apart from owned media, there is earned media and paid media that a content marketing manager must leverage for achieving business goals. There in addition to brand blog and website, a content marketing manager must actively use YouTube, Facebook, LinkedIn, TikTok, Twitter, Instagram, etc. to create and promote content.
Also, within each format of content, sub-categories have been created that have led to an explosion of content creation. Almost anyone with a smartphone and internet connectivity is now a content creator. There is boundless creativity taking the stage on the internet running in millions of hours of media runtime.
For a modern content marketing manager, this is not a challenge but an opportunity to seize. They must learn how to make the best use of omnichannel marketing — the use of diverse formats of content on all platforms for creating maximum value for the business.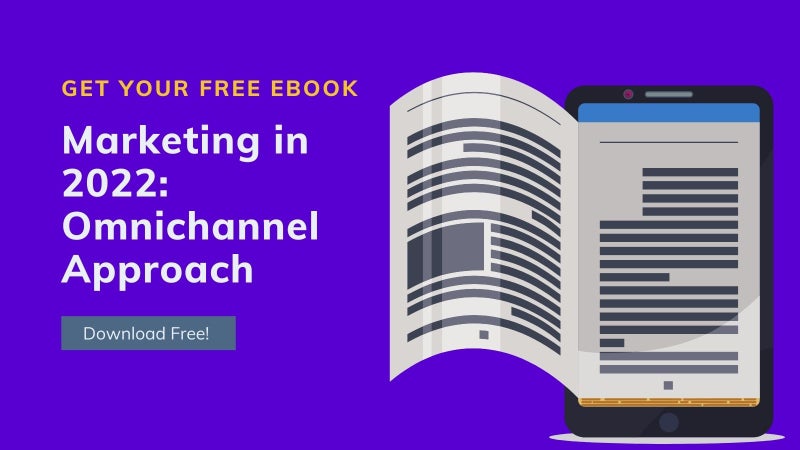 9. Find a mentor
Steve Jobs and Mark Zuckerberg. Warren Buffet and Bill Gates. Steven Spielberg and J.J. Abrams. These are some examples of great mentor-mentee relationships that flourished.
Can you see the pattern? Every individual with great potential needs a mentor to grow and become better at whatever they do. And it is applicable not just in business, but in anything, including movie-making and politics.
As a content marketing manager, there would be scenarios when your mettle will be tested. You will be required to make hard decisions that you may not be certain of. The situation will call for you to bring out the best character in you along with technical competence.
As an individual, it could prove to be overwhelming and even exhausting in the long run. A mentor can lend a helping hand and guide you to reach the right destination. They can impart lessons from their successes and failures which can be integrated into your work and life at large.
Also, managing is a delicate art. It involves dealing with employees and their emotions a lot more than you can imagine. A good mentor can help understand the nuances of being an empathetic yet assertive manager.
10. Develop a network for content distribution
Content marketing is — 50% content creation and 50% content promotion. A content marketing manager would require an extensive network of publishers and editors to promote content. This cannot be built overnight and takes time and patience to build.
Most recruiters tend to place candidates with a good network of publishing platforms of higher value than other candidates. The network is an asset that holds immeasurable value, and also the value increases with time.
So, to get that coveted role of a content marketing manager, you must develop a network through which content can be distributed with relative ease. This will also serve in maximum the reach of the content that your team will be developing as part of several campaigns stretched across the year.
BONUS: Learn the benefits of Headless CMS
A headless content management system is entirely decoupled from the presentation layer or frontend, which is referred to as the "head".
The backend is your content repository and content management system, known as the "body."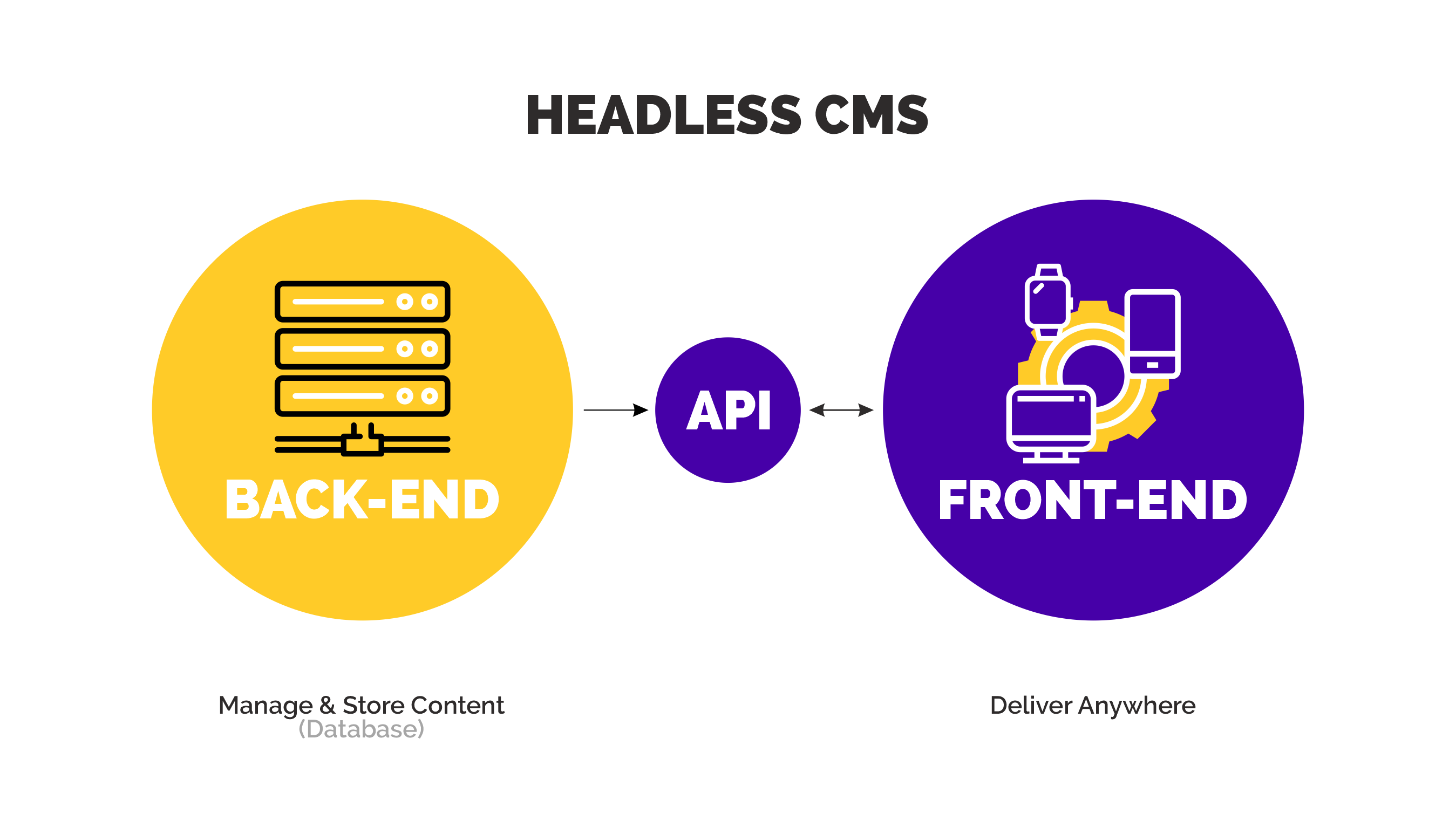 When you separate your content repository "body" from its presentation layer "head," it becomes a headless CMS.
With a content-first approach, a headless CMS enables you to author your content through the RESTful API and deliver that content wherever you need it — not just to a templated website or application.
A pure headless CMS doesn't generate any frontend code, which is why a headless CMS is sometimes referred to as "Content-as-a-Service" (CaaS).
This process results in the best available digital experience for the end-users of a particular device. Frontend developers can continue developing new functionality for any channel, independent of the core/backend CMS.
Read about the benefits of Headless CMS for Marketers.
The role of a content marketing manager: Getting that promotion you deserve
To go from being a content marketing executive to a manager is like growing your skills 5-10 times. It is difficult, but not impossible. It calls for growing some of your existing skills including putting in the time and effort to learn content marketing tactics, improving your editing skills, becoming good at goal-setting, monitoring content performance, and so on.
Of course, you cannot do it all. A mentor can help you find the right path and accelerate your growth. A mentor would also ensure that you don't make mistakes that could cost you time and effort. These steps should help you get that promotion you deserve.