Going beyond the norm and fully customizing your store can enable you to stay ahead of the competition in the digital age. The ready-made websites can be good but they may not address the unique needs of your business. That is why you need to fully customize your store.
You should be guided by cool and custom features to scale your business and set it apart from your competitors by making reengineering efforts. Here is a list of seven e-commerce apps and integrations to fully customize your store.
Snipcart
Snipcart is JAMstacker's favorite tool to add a shopping cart to your website and start accepting international payments in minutes. But it is not just that. Snipcart is a comprehensive e-commerce platform that has been designed to be easy to incorporate e-commerce into any custom website.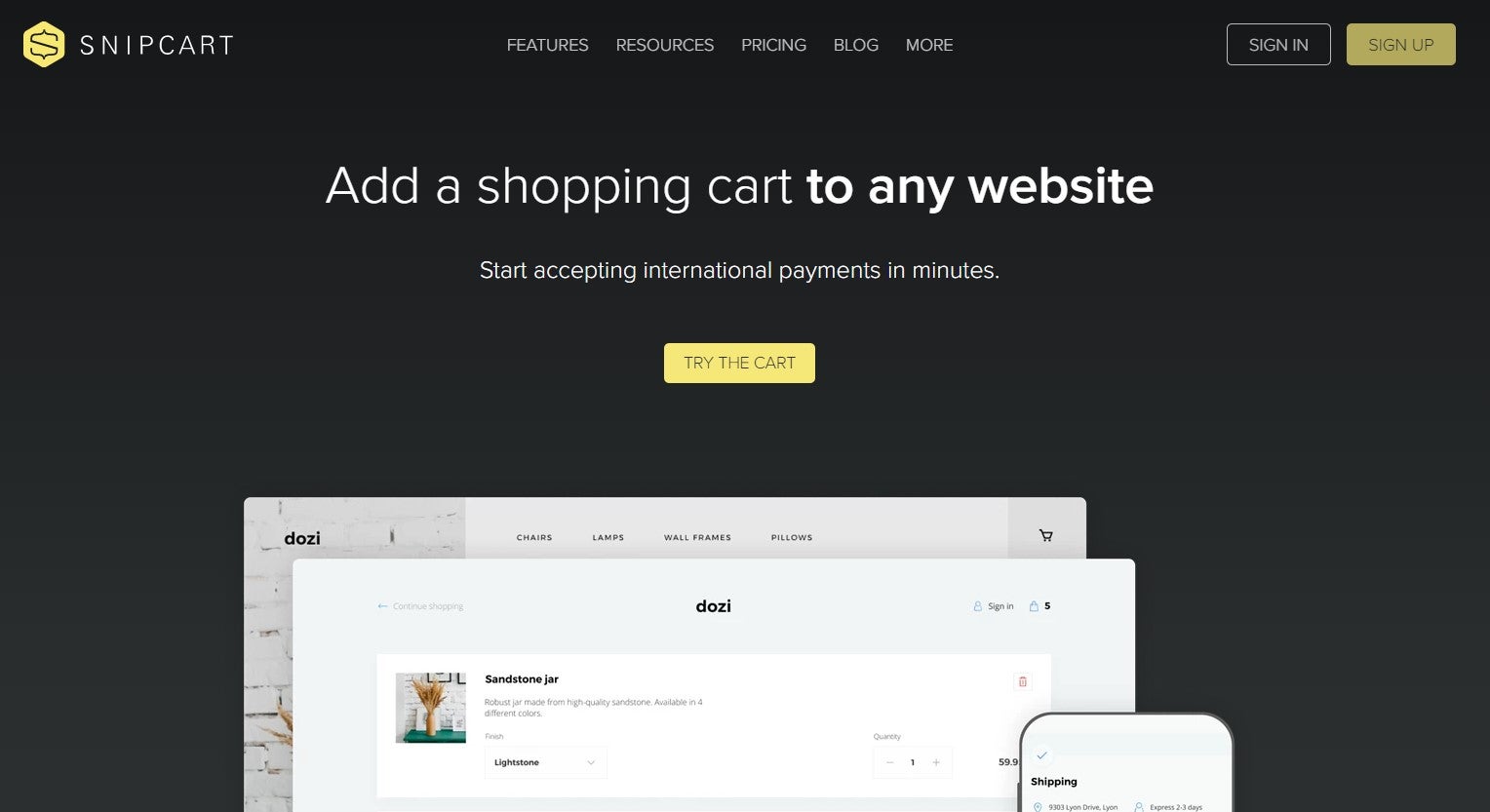 The beauty of Snipcart is that it works perfectly with Headless CMS which means better security, scalability, speed and functionality for your JAMstack solutions. If you want to try it out, here is a quick tutorial: How to start with Headless Commerce: Agility CMS, Next.js & Snipcart Tutorial
Snipcart is a headless commerce solution that allows you to use a Headless CMS & frameworks you love. Snipcart also offers a full back-office management dashboard where you can track abandoned carts, sales, orders, customers, and more!
Volusion
Volusion offers ready-to-use templates that can change your site instantly. It has unlimited product options including built-in color that lets you highlight product colors and textures. The shoppers can therefore quickly browse and view product options to make informed purchasing decisions.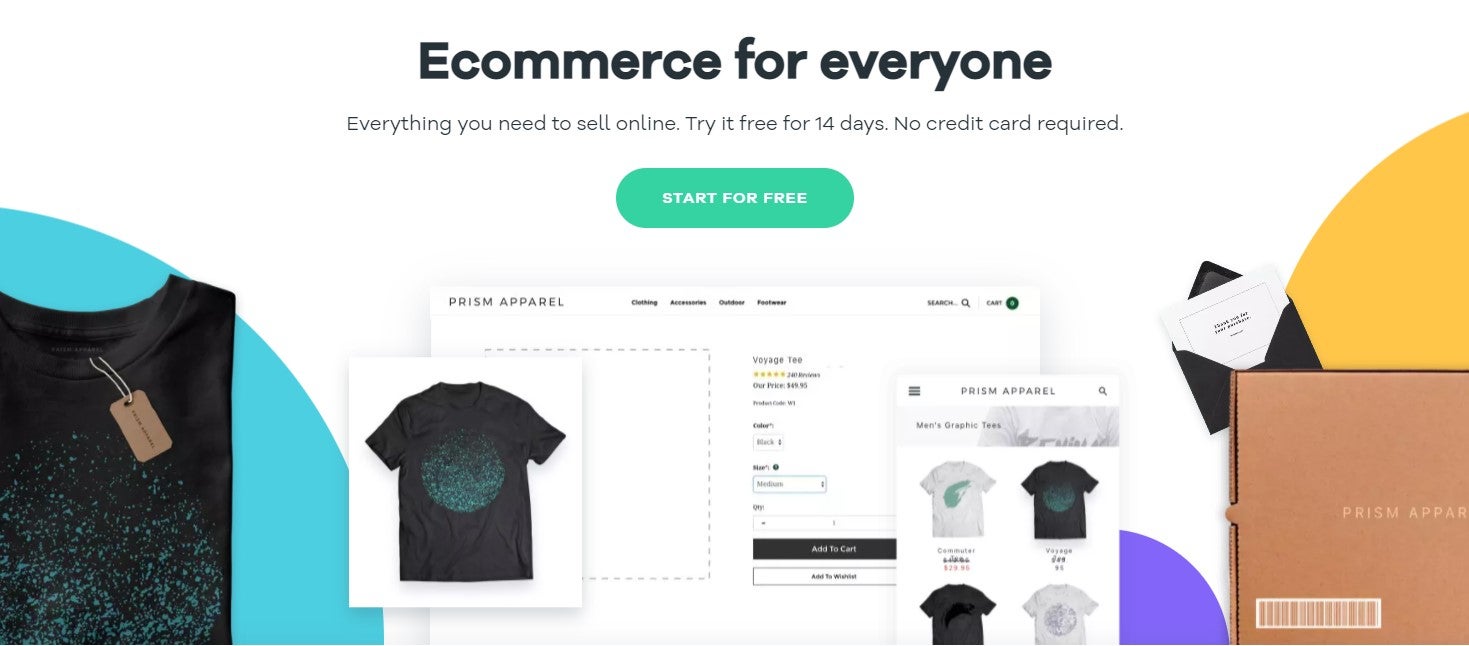 Your shoppers can see great products on your site and be able to conduct quick comparisons. Volusion has the ad cart feature to allow customers to find more products as they add them to their cart while still on the product page. The integrated one-page checkout guides shoppers through the entire buying process.
Volusion offers customer ticketing features, multilevel pricing, and multiple payment systems. Different features are included in its diverse packages. You don't need to include other apps for you to customize your site.
LeadDyno
LeadDyno app is very quick to install. The app can enable you to set up a referral system that can convert your loyal customers into brand advocates. They can be automatically rewarded with their networks for referring customers to your brand, thanks to the power of word of mouth. You can ensure that your affiliates are always up to date with product offerings and other news by sending them newsletters.

App review writers for leading top dissertation writing services say that with LeadDyno, you can determine the kind of rewards you want to give out. You can access a breakdown of your web visitors, associated leads, and sales such that it is possible to identify the most effective marketing efforts that can allow you to explore untapped revenue potential. LeadDyno is affordable and suitable for any business. The monthly subscription charge depends on your usage.
InStockNotify
InStockNotify replaces the message of out of stock with an email field so that customers can be notified when an item is back in stock. If you usually run out of stock often or you are just interested in a way of an in-stock notification, you can invest in the InStockNotify app. This app helps you to create a positive brand experience for customers.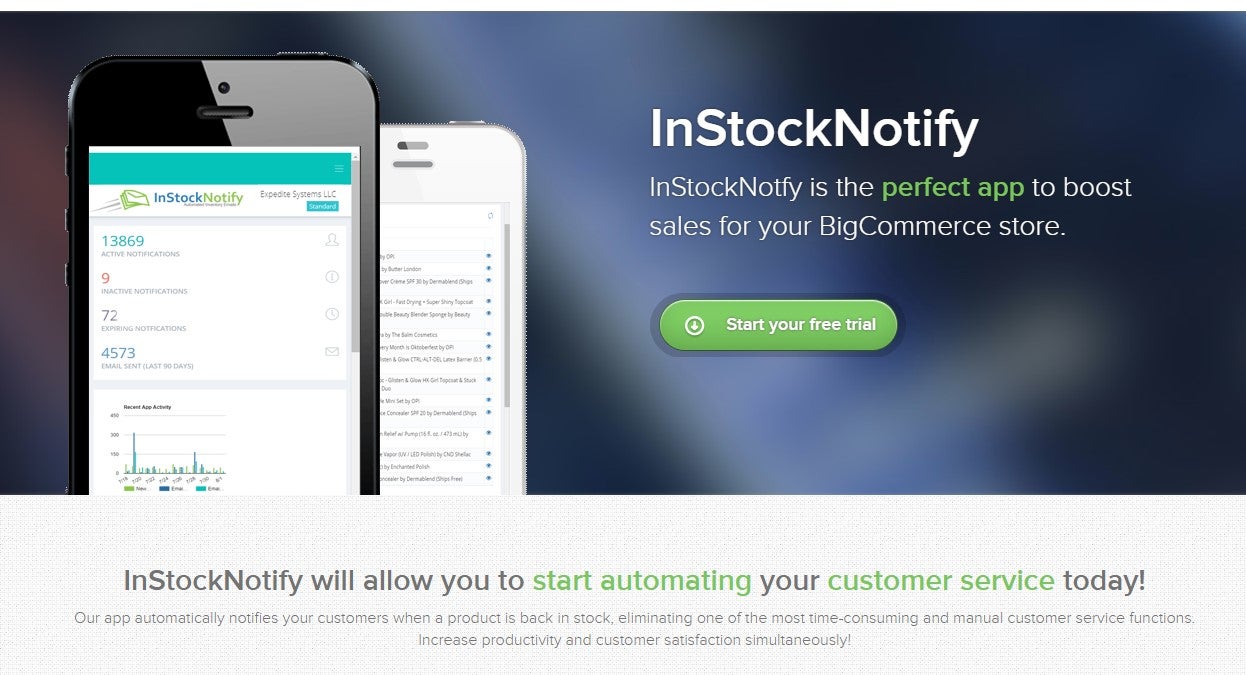 Due to the increased demand for this app, InStockNotify is easy to install and available in standard and premium packages. Other features of this app include:
Customizable email. This lets you customize the emails you send to your customers to match the store's feel and look
Automatic customer emails. Customers can receive emails notifying them of product availability.
Email effectiveness. The app's admin page notifies you every time emails are sent to customers and when they are read.
Inventory insight. This feature lets you see the most popular products among your customers so that you get valuable inventory insight to help in making ordering decisions and inventory management.
SkuGrid
SKUgrid is a great app for shopping scenarios that require speed and accuracy. It is used for inventory management and tracking prices that are important for monitoring supplier changes and adjusting listings. It improves customer experiences by allowing customers to stay on one category page or a single product. The customers can also be informed about in-stock levels. SKUgrid is responsive and easy to customize. It offers diverse features such as frequent email notifications and various ways to import items.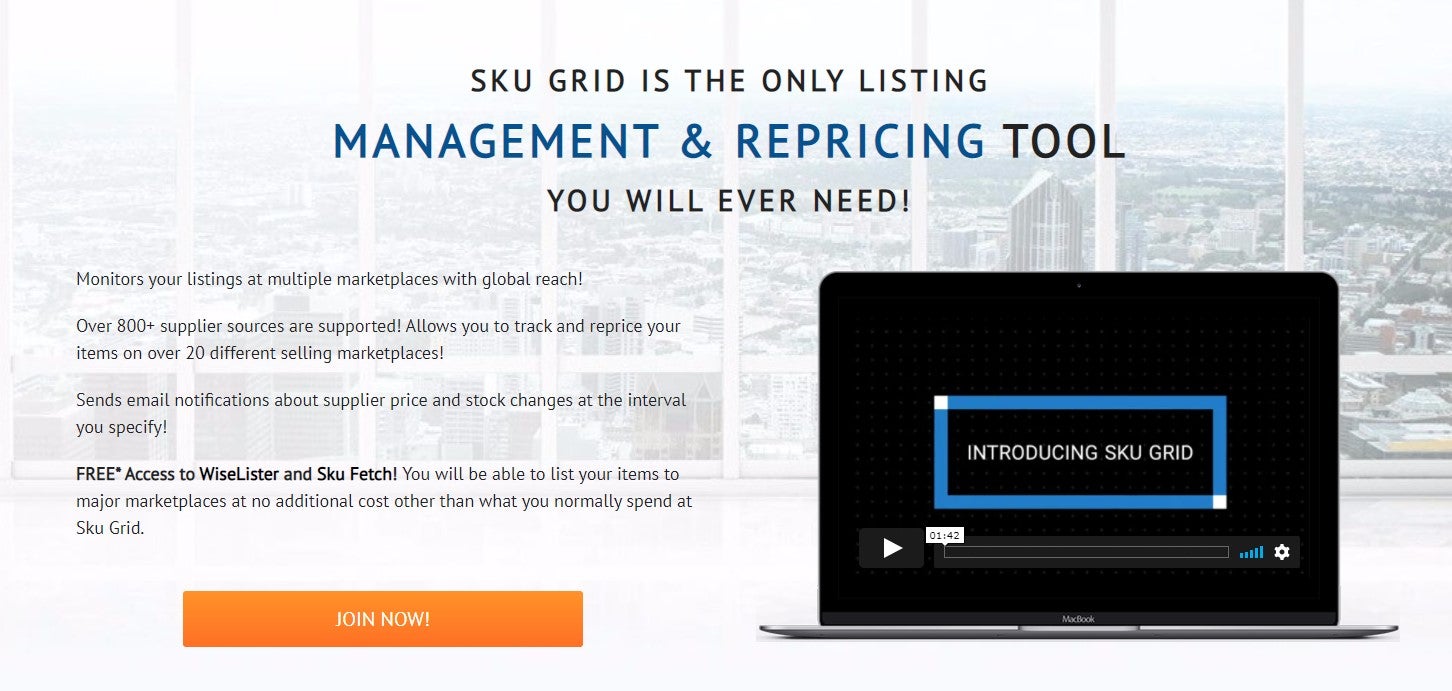 SKUgrid has four pricing levels, simplified, advanced, advanced priority, and Guru. Simplified. Thus it gives you the flexibility of choosing a package that is suitable for you depending on your budget.
WooCommerce
WooCommerce is suitable for businesses seeking full website customization. It can promote your business growth, position your brand and re-engage your customers by sending them frequent notifications. WooCommerce app is compatible with WooCommerce websites.

WooCommerce supports small and medium businesses to build a website they wand and distribute products and services online. This app manages in-app pages and uploads applications to the app store and play store. It offers app analytics and monitors user activities.
Special features of WooCommerce include multilingual support, customizable themes, customizable push notifications, Android and Ios support, and social logins. It also features order tracking, simplified product shipping, product sorting and filtering, and Facebook and Google analytics integration. The WooCommerce app team can support you to get unique site customization or plugin integration.
Blog Sync app
Content marketing is an excellent marketing strategy to attract and retain customers by distributing valuable content. You can use content marketing to boost digital marketing campaigns and attract the right customers to your site.
Blog Sync app can enable you to restructure the content you are creating on various blog platforms and send it to the internal blog of your store. This may allow you to add value to the store and make it easier for customers to reach you via search engines.
To get the best out of Blog Sync, you should ensure that you create content around relevant topics and allow your expertise to increase web traffic. If you are a Bigcommerce user, you can access this app for free.
Conclusion
Customizing your store is now easy with special apps and integrations. If you are sensitive about the price of your preferred app, you can start by testing the free trials and proceed to a subscription when you are fully satisfied. Be careful to choose an app based on the unique needs of your business.
Author's bio:
Tiffany Harper is a talented writer from New York, who has experience in the corporate sector and tries to share it in her articles and blog posts. She is also an author for Women Love Tech. Sometimes even Bestessay.com needs her help like an expert writer in the business area, like this term paper writing service. Please do not hesitate to contact her on Twitter @harper_tiffany.
Keep Learning
If you want to learn more about why Agility CMS is faster, make sure you read these articles: