JAMstack Ecommerce 101: How to Create a modern, personal, and fast shopping experience with JAMstack and Headless CMS.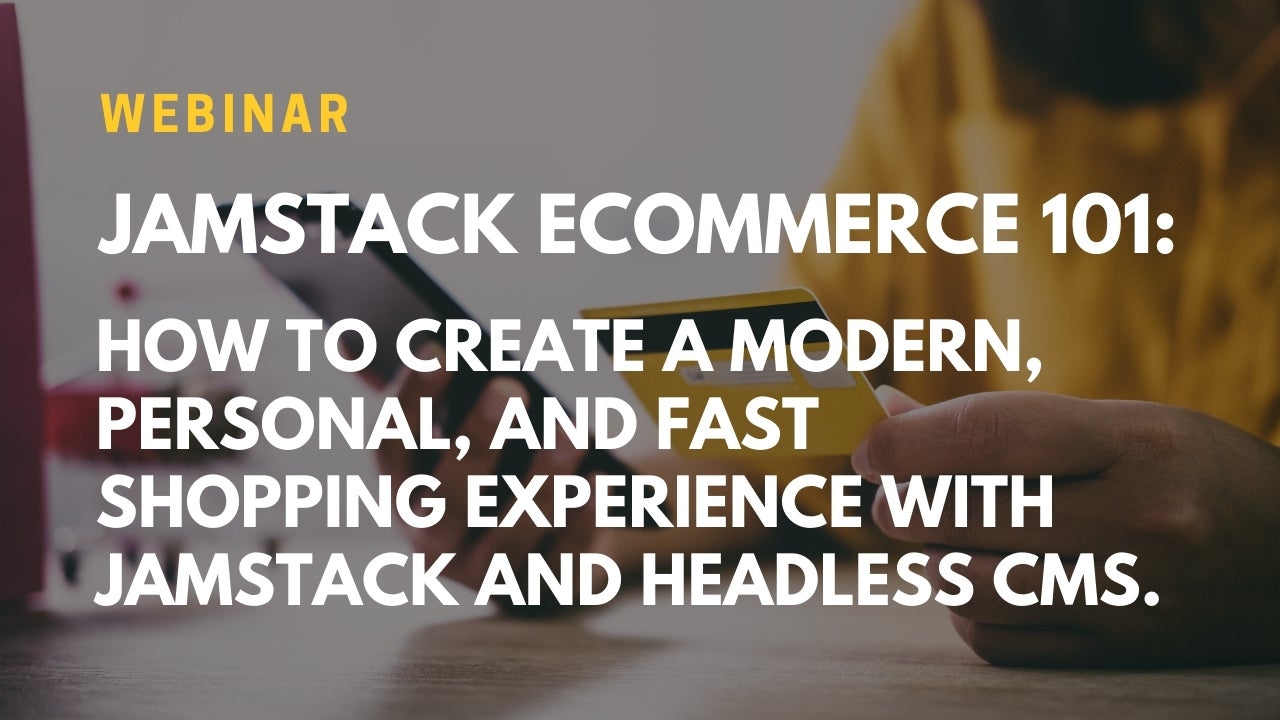 Need to keep up with the new normal and create an incredible Ecommerce experience for your business?

Looking for a modern, fast performing and secure Ecommerce solution?

Have heard of Headless CMS and JAMstack, but not sure where to start?
Then this webinar is for You!
With the rapid acceptance of Jamstack and Headless solutions by dev teams across both big enterprises and dev agencies, now might be the best time to explore available JAMstack Ecommerce solutions.
Watch this video and join James from Agility CMS and Flor from JAMstack Seattle - both are incredible web engineers you can learn a lot from - for this Ecommerce 101 webinar and get inspired to build your next top-notch modern Ecommerce solution using JAMstack and Headless CMS!
What you will learn?
How to use a CMS with your headless commerce platform and how they work together
How to use Jamstack for your eCommerce site
What Jamstack eCommerce Solutions you should start using today and how.
Hosts:
James Vidler, VP Product at Agility CMS.
James has been building websites for the better part of a decade and currently leads the product team at Agility CMS. He's high on JAMstack and its promise for a faster web. On the side, he's also a Virtual Reality developer and publisher. James is a dog person.
Flor Antara, Software Engineer, organizer the Seattle JAMStack meetup.
Flor enjoys architecting projects, mentoring, pair-programming, brainstorming sessions, and creating impactful and inclusive products that can help users improve their online experiences while working with amazing humans. She open-sourced a few GatsbyJS things you might want to check out. Flor is a cat person.