The Artificial Intelligence (AI) revolution is touching everyone's life in some way. It could be through giving us better search results on Google, recommending products we might like online, or facilitating better automation for our businesses, and for established business outsourcing companies it helps with call center metrics to keep them running on a day-to-day basis..
If you're a marketer, AI should be your best friend. Why? Because it can help produce more effective and engaging content, elevating your marketing and driving sales. It's a solution that many businesses have already turned to. If you want to be one step ahead of your competitors, now is the time to start using it. Still unconvinced? Here are some ways AI-powered content can revolutionize your business.
How Can AI Be Used to Power Digital Content Creation?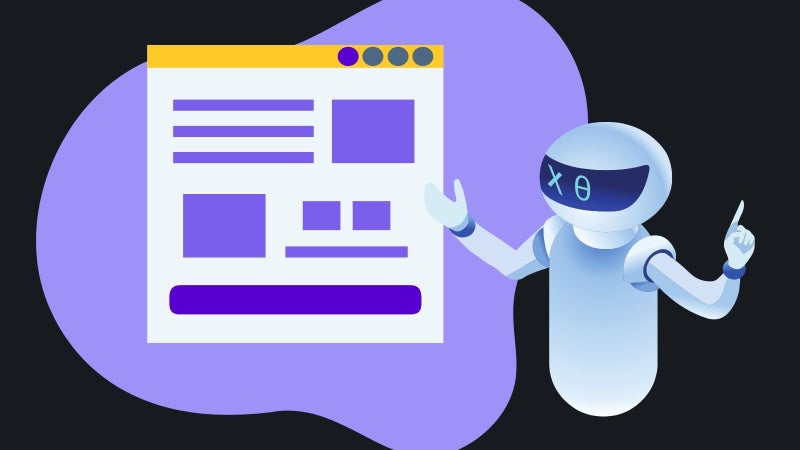 You may have heard about AI's potential to automate tasks through RPA. AI-powered content is less talked about, but equally important, as it can drive so many areas of digital marketing.
This is especially the case when used alongside other elements such as headless content management systems. These separate the front and back end elements of your CMS and can bring big advantages to ecommerce, such as faster development, easier use, and easy integration.
By now, we all know how important online marketing is in reaching customers. According to studies, 59.5% of the world's population is now online. With so many people active on the web, it's vital that businesses can reach and attract these potential customers.
AI can help us learn more about potential customers. This includes their habits, interests, and journeys online. The information can then be used to create personalized content to better reach and engage these customers.
But AI has the potential for so much more. This includes powering content and enhancing user experiences in previously unseen ways. AI can even be used to analyze copy to ensure that it aligns with your brand identity or to run your customer support channels. You can integrate it into your digital marketing tools and strategies to maximize results.
The fact is, AI is the future. Unsure how it can help you? Read on.
1. AI and Machine Learning
To properly understand how AI can help you, you first need to know the importance of machine learning. It's a term that you'll often hear in relation to AI. But what is it?
Machine learning uses data and algorithms to mimic the way that humans learn. By analyzing data, machine learning can help steer businesses in decision-making.
As time goes on, machine learning will only become more advanced. This means more powerful and intelligent AI. We are already seeing the harnessing of machine learning in technologies such as process mining. You may ask, what is process mining? Process mining uses data, machine learning, and the latest decision-making technology to improve business IT.

2. Ensure Personalized Experiences
People like to have experiences with brands that are personal and unique to them. One of the challenges facing businesses is creating content that effectively engages customers in a way that feels individualized.
Different people like different things. Being able to differentiate and target is essential. This means segmenting customers by demographic, geographic location, interests, and more.
AI can help businesses to achieve this by using a technique known as predictive intelligence. Predictive intelligence involves collecting data on customers from different sources to create an individual profile. The profile is then analyzed using algorithms. The information gained from the analysis can then be used to predict customer actions.
Compiling all this customer data can be difficult, especially when it is often included in unstructured formats. It can be a nightmare for businesses that heavily rely on customer data, such as contact centers, and sometimes your average contact center applications are not enough. Businesses should turn to optical character recognition to properly compile these documents.
Once data is compiled, predictive intelligence helps us to better understand individual customers. This includes their needs and the kinds of content that they are likely to enjoy. We can then go on to create content that is personalized to them
With 91% of customers saying that they are more likely to shop with brands that provide offers and recommendations that are relevant to them, there is no doubt that providing a unique experience increases customer satisfaction.
3. Better Content Management Improves Lead Scoring
Lead scoring is a vital element in digital marketing and, therefore, equally crucial to your content creation. If you're unfamiliar with the term, lead scoring refers to scoring potential customers or "leads'' based upon their behavior. Customers that are more likely to perform a valuable action such as purchasing a product are assigned a higher score.
Through lead scoring, you can better focus your resources on customers that are more likely to make a purchase. AI-powered sales automation systems can help with this.
Predictive intelligence means that AI can help improve the effectiveness of your lead scoring. By knowing the customers that are most likely to make a purchase, you can tailor your content towards them.
4. Climb the Search Engine Ladder
Search Engine Optimization (SEO) is very important for businesses that operate online. Climbing the search engine ladder and getting the most clicks is vital for increasing sales. Over the years, the Google Algorithm has been hardwired to focus on one thing: User experience.
To get ahead in SEO, we have to create the best user experience for our customers. This means creating content that is high quality, containing popular keywords that users are likely to search for.
Some point to AI's ability to transform collected data into content as a means for improving an SEO rating. This function is known as automatically generated content (AGC). AGC is content created with little or no human involvement. If it sounds too good to be true, that's because it is. Google has come out in full force against AGC.
This is because it creates low-quality content that provides a poor user experience. Whilst it might be tempting to look to AGC as an option for content creation, it's best to think again. Rather than improving your SEO standing, you could find your website penalized and moved to a lower ranking in search results.
Does this mean that AI cannot be used to help improve your SEO rating? Actually, this is far from the truth. Whilst it may be unwise to have AI create content for you, it can still be used to achieve SEO success.
Users often shorten phrases when searching, using selected keywords. For example, instead of searching for "powerful desktop automation software", they might type "power automate desktop". AI tools can improve your keyword usage so that it will better satisfy the Google Algorithm.
One example is ContentGeniusFX, an AI software tool designed to assess the SEO of different topics within your content. It can then provide SEO-related tips as well recommendations for keyword targeting. You can use this to guide you in creating SEO product pages and blog posts on your website. The software can even go as far as to predict the performance of a specific piece of content.
AI can even tell you the best ways to layout your content to make it more appealing. In a time when user experience is key to SEO success, the usefulness of AI should not be overlooked.
5. Generate Better Topics
Many businesses are looking to blogs to bolster their SEO performance. By including keywords, images, and videos, a blog can help ensure that your website appears higher in search engine results.
But sometimes finding the best topic to properly engage an audience can be a struggle. Especially when a successful blog requires constant updates. Underlining this, 38% of bloggers say that their biggest challenge is creating content consistently.
This is where AI comes in, once again illustrating the powers of predictive analytics. Using in-depth analysis of customer data, AI can predict how customers will react to certain topics. Struggling to write a blog that will attract a lot of attention? AI will lead you in the right direction.
Which AI Tools Can Help With my Blog Writing?
There are various AI packages designed to ensure that you write the most engaging blog posts and persuasive copy. Here are some examples of AI packages that are available:
HubSpot's Content Strategy Tool
This tool employs machine learning to offer topic suggestions to users. The tool provides information such as the relevancy of individual topics.
CopyAI
This tool illustrates how AI software can elevate your blog writing. It has numerous features designed to make content writing an easier process. CopyAI can even create content for you. As tempting as this option might be, however, it probably isn't the best way forward. But even if you don't use the copy that the AI provides you with, it can still act as an excellent guide. This can then inspire ideas for your own piece.
Buzzsumo
This is another excellent example of how AI can guide your blog writing. The software uses AI that gathers data such as trending topics and search queries. It can then find prime areas for blog writing.
6. Find Your Audience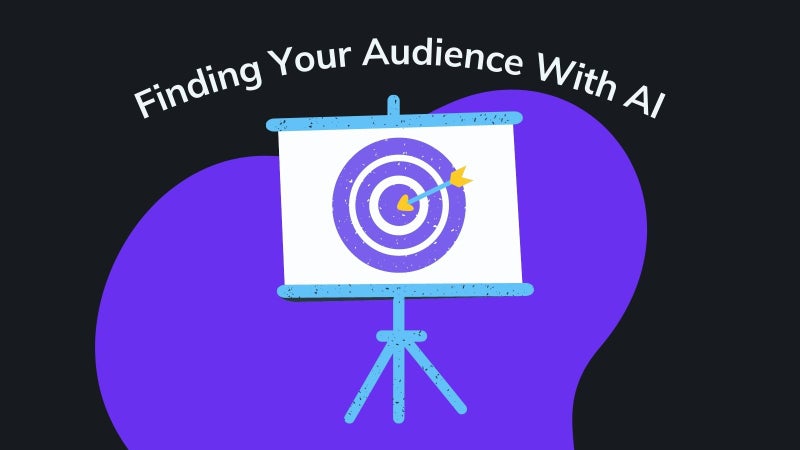 Are you a new business just starting out? One essential step for any new business is to identify and understand your audience inside and out.
Not knowing your audience can have major consequences. You won't know how to best structure your content, products, and marketing in ways that will appeal to them.
If you're unsure where to start, AI can help point you in the right direction. One example is Marketo Audience, an upcoming AI software from Adobe. It will tap into your own material to help identify a lookalike audience. If you're offering contact center solutions, it might be time to invest in automated call distributor software so you can better engage with your customers and, in return, get better customer data.
Simple research into target audiences can only take you so far. With Marketo Audience you can see your audience. This allows you to create more effective marketing materials that better appeal to potential customers.
7. Take Your Social Media to the Next Level.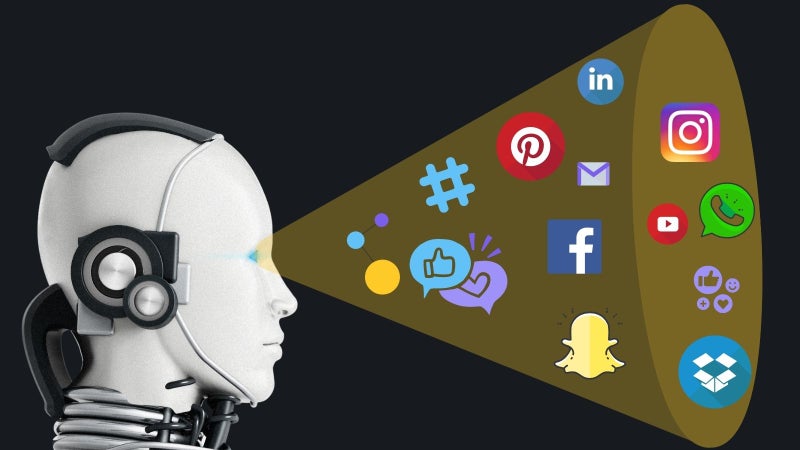 Good quality social media posts are quickly becoming a factor that separates professional, well-performing businesses, from less successful operations. There's no doubt that in today's technological society, writing engaging and original posts on social media is one of the most important aspects of running a business.
Underling this, 73% of marketers believe that their efforts through social media marketing have been "very effective" or "somewhat effective" for their business. To succeed, a business must learn to craft the best social media content.
Done correctly, it can act as free advertising that can reach people across the world. It can be more conversational than traditional advertising, attracting responses from potential customers.
You can even build a community around social media. This means that people are more likely to engage and share your posts, in turn helping you to drive conversions and sell more products.
But crafting high-quality social media materials can be hard. To properly create posts that engage an audience you have to have your finger on the pulse constantly. This means that you need to know what is trending and the different topics that are receiving the most reactions.
Again, AI has proven its worth here. It can be used to track how well your social media is performing, allowing you to see the areas of your posting that are working and those that require improvement. AI can analyze the habits of your customers on social media, allowing you to better personalize your content to different audiences.
One example is Cortex, an AI program developed to detect trends on social media. It can help suggest posts that will be effective, thus growing and improving your social media strategy.
8. A Customer Service Tool
One vital but time-consuming task is customer service. Providing good quality customer service is a major part of building brand loyalty. But employing a full team to handle your customer support can be costly and take up time. AI-powered chatbots act as a cheaper and effective alternative.
Chatbots can handle basic customer queries. They also cut out the potential for human error. If a member of your team gives poor or incorrect advice, customers will go away feeling unhappy. Chatbots are programmed to provide correct information, ensuring customers receive the help that they need and are satisfied.
It should be noted that although chatbots work as an excellent addition to your customer service team, they are currently ill-suited for dealing with more complex queries. Investing in phone call management software and having human members on your team is important for handling more specialized cases.
Outside of customer service, chatbots can be an excellent way of improving your ecommerce visual merchandising. For instance, a customer could ask the chatbot for product recommendations. The customer has the option to then share the product with their friends and family.
AI is the Future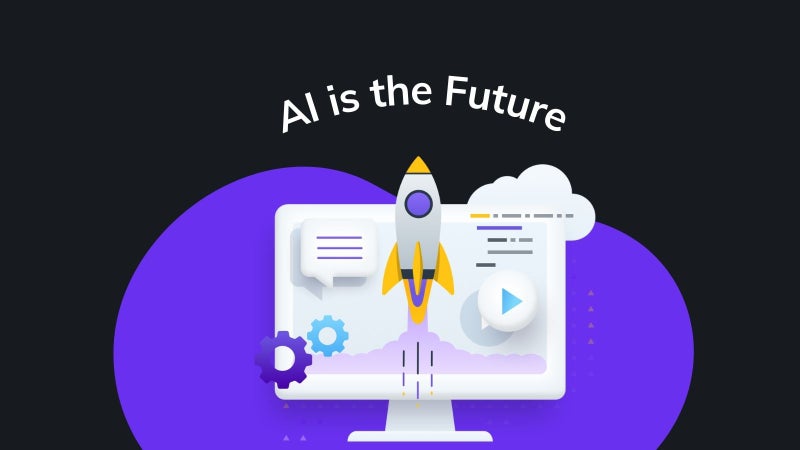 From providing more personalized experiences and improving your SEO, to elevating your social media posts and automating your customer service, there's no doubt that AI is leading the way into the future. A smart business won't miss this opportunity.
Get ahead of the curve by seeing different ways you can integrate AI into your content creation processes. If you want to show off your business' forward-thinking attitude, you can even register .ai domain names.
As time goes on, there's no doubt that AI will continue to become more and more advanced. Who knows where the technology will go next? Embrace the future and transform your content creation with AI.