Organizations that utilize cloud computing are capable of evolving and staying ahead of competitors and the overall market.
The benefits of enhanced speed and opportunities for innovation, combined with the reduced technological risk, almost make cloud computing a necessity for growing businesses. In fact, 94% of enterprises already use some form of cloud computing.
Especially given how the latest pandemic has accelerated the move to remote work, the use of the cloud has also increased to facilitate secure work-from-home situations. Cloud computing is here to stay and is the bridge that will connect us to digital transformation.
Digital Transformation and Cloud Computing
Enterprises now have dedicated budgets and teams for cloud computing. Containerizations, Software-as-a-Service (SaaS), and edge computing have been driving cloud spending. The cloud is the key to transforming our capabilities into a more advanced, efficient way of working.
When we talk of digital transformation, we really mean adaptation of business operations and processes using digital technologies to meet market needs. While the adoption of cloud computing is incredibly high, organizations that are able to sustain performance improvements are relatively much lower. According to a survey conducted by McKinsey, only 14% of organizations have effectively utilized digital transformation and maintained sustainable performance improvements.
One of the key reasons for the inefficient use of digital transformations comes from the high costs incurred when switching out outdated technology. Apart from that, organizations also struggle to meet the changing market demands with digital capabilities due to quarterly release cycles. The infrastructure often chokes the stored data due to rigidity, making more complex analytics a chore.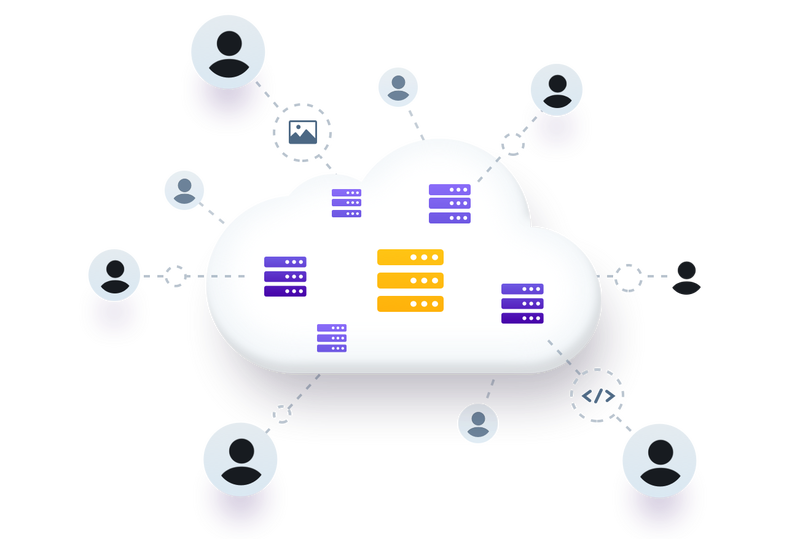 While cloud computing can resolve most of these problems, it requires an informed hand to do so without creating new issues. The use of cloud services and tools requires businesses to adopt a suitable business model that supports the required changes in IT infrastructure and business functions. The cloud brings increased agility and resilience to a business.
Cloud adoption is rooted in the need for a reusable, secure, and scalable experience for data management. Now, it has moved beyond that by hosting various APIs that are easily accessible and useful to supplement various management systems for business operations. The costs saved by using the cloud instead of regularly upgrading the enterprise's technology to keep up with the changing environment can now be reinvested in other areas of the organization that require a technological boost.
Benefits of Cloud Computing in Digital Transformation
1. Improved Accessibility
There has been a prolific increase in business offerings of productivity, collaboration, and communication applications. The average enterprise utilizes a minimum of 129 business applications. This rise in popularity of business applications is due to increased ROI and efficiency improvements, among others.
However, given the interconnected nature of IT systems in organizations, there is a growing need for integrating these applications by connecting them. For this, the cloud is becoming the most preferred solution, given its flexible and versatile nature. Cloud can thus help achieve automation of workflows and accessibility.
2. Higher Security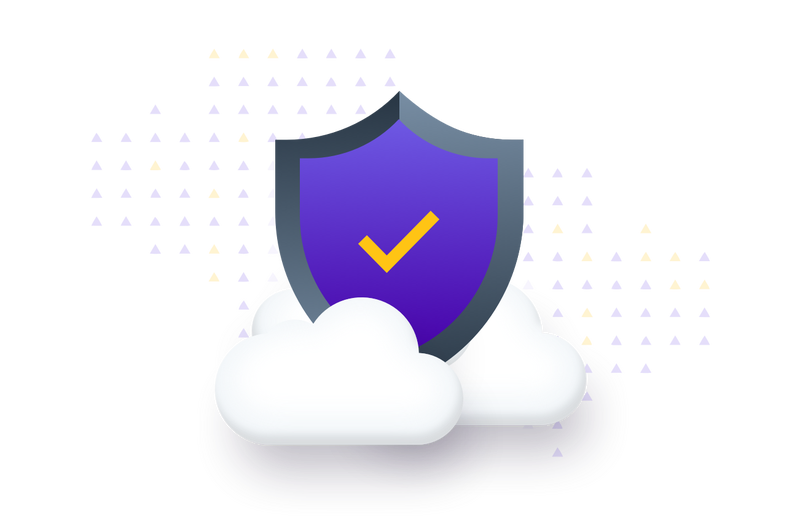 According to a report by RapidScale, 94% of businesses that implemented cloud noticed an enhancement of IT security after transitioning to the cloud. And over 91 percent of business respondents reported that cloud implementation enabled ease of regulatory compliance. However, there is a surge in threats of data privacy and breaches, making cloud security a prime measure of concern.
While cloud-based risks still exist, market participants are continually making improvements to the offered solutions to employ cloud security strategies. One among these measures is cloud security solutions which enable application and cloud-based asset monitoring. This enables enterprises to maintain constant insight into their risk posture and its influence on business operations.
Studies also suggest that companies who invest in cloud security solutions reap 53% faster revenue growth than their peers. In this respect, cloud computing can offer massive enhancements in security when organizations seek the digital transformation of their business processes.
3. Reduced Costs
While switching to the cloud from legacy systems can involve a substantial capital outlay, the same must be weighed against the potential benefits and cost savings to the business. That being said, it cannot be ignored that the ROI of cloud-based solutions was 4.01 times greater than its on-premise counterparts.
These cost savings are due to improved operational efficiency and accessibility. For instance, the cloud allows for fast access to a company's data which is not as time-intensive as going through legacy processes. With downscaling in labor costs and capital costs for operations, cash flow can significantly improve.
Another advantage is that the cloud's inherent turnkey nature allows for cost savings on account of cutting down on consultancy. This is said to cut down costs by 40% relative to on-premise implementations. Moreover, with the "pay as you go" model, businesses can cut down on capabilities that are unnecessary to their processes.
With these characteristics, the implementation of cloud computing generates high ROI while cutting down costs. Even using a public cloud solution is far more secure when it comes to data and applications. Public clouds are constantly improving their security and compliance standards.

4. Enhanced Scalability
Ensuring sufficient storage capacity is vital to any growing business. Cloud computing offers enormous scaling benefits for enterprises allowing them to swiftly make changes to their IT resources to meet customers' dynamic needs without having to continuously alter the infrastructure.
Autoscalable systems are able to adjust performance, resources, and functionalities on a need basis. Cloud provides more flexibility in terms of storage, power, and versatility. Further, if the organization needs to add on additional bandwidth, cloud infrastructure allows you to fulfill the demand as it arises rather than cost-intensive upgrades to your IT infrastructure. This flexibility can have a substantial impact on the operation efficiency of businesses.
5. Endless Automation Possibilities
Traditionally, on-premises servers required manual processes to execute tasks. However, with cloud computing, whole processes can be broken down into simpler tasks that can be automated. This advantage allows businesses to work more efficiently with minimal errors, allowing them to do much more in less time.
The cloud supports various activities such as establishing infrastructures like code practices, automatic backups to protect data, provisions for version control, administering user access for security controls, and as-a-service models. It enables digitally-driven businesses to be more data-oriented, adaptable, and asset-light. Humans are learning to work alongside these automated systems in order to progress quicker and conduct optimized operations.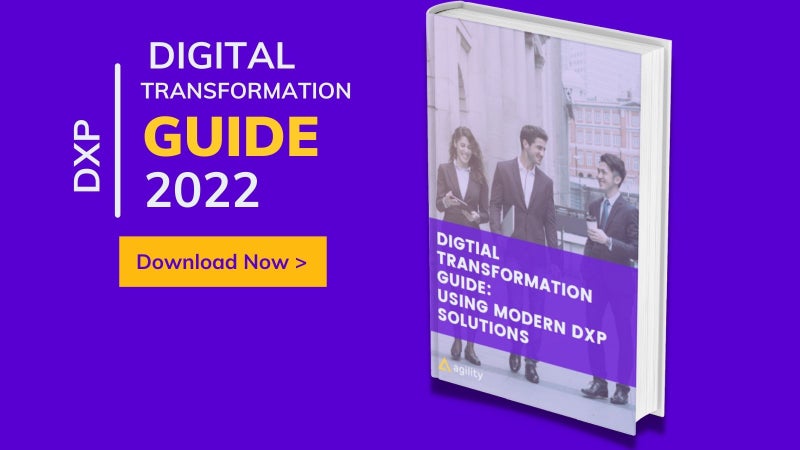 Benefits of Headless CMS
Headless Content Management Systems (CMSs) was designed specifically for the move into the digital era of businesses. Over 63% of users are satisfied by the use of headless CMS. It provides enterprises with the ability to personalize content for their customers at various stages of the life cycle through multiple channels.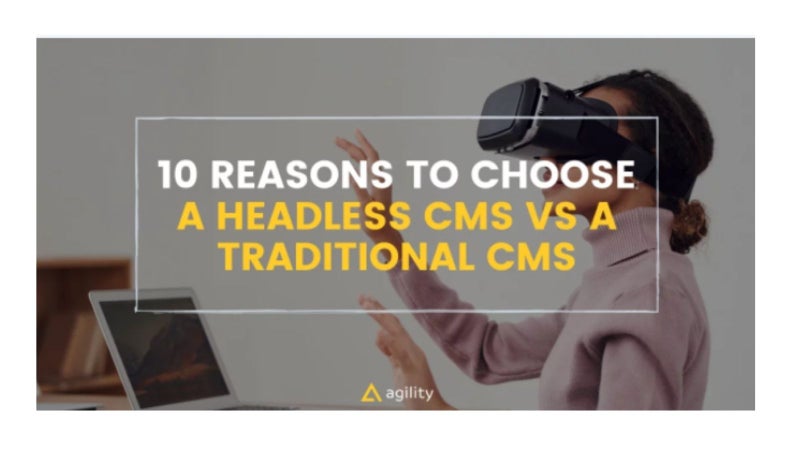 Headless CMS, also called a decoupled CMS, is capable of doing so thanks to the introduction of the Application Programming Interface (API). By negating the need for a presentation layer and the overall front-end of a CMS, the Headless CMS has expanded the potential for truly engaging and rich content that can be presented across various devices without any display issues for the near-perfect customer experience.
The Headless CMS comes with a strong set of benefits as they are often cloud-based. It helps companies produce and distribute content that facilitates specialized customer experience in a timely manner. The CMS also facilitates easy integration with various third-party software.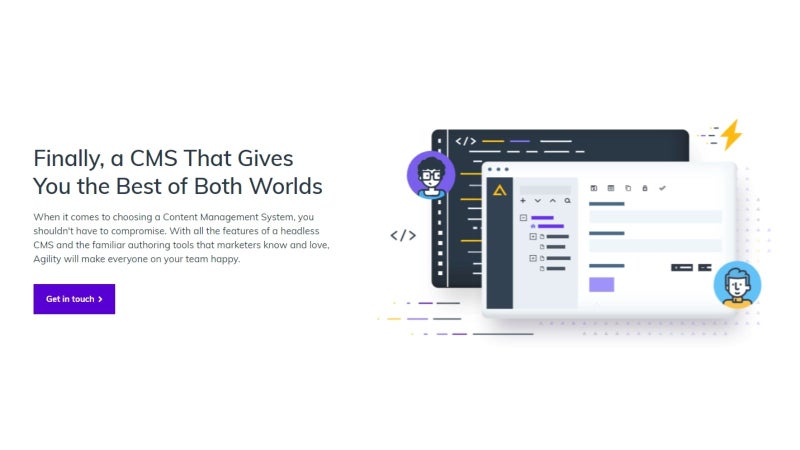 1. Unmatched Experience Across Multiple Touchpoints
The traditional CMS was designed with websites and mobile applications in mind. But with the current era of smartwatches, voice-activated assistants, various personal and industrial devices that are part of the Internet of Things (IoT), it has become pertinent that developers find a new system that supports these various outputs. Consumers engage with content across various platforms, which necessitated the need for a true omnichannel experience by businesses.
With management solutions like Agility CMS, developers and marketers no longer need to bear the burden of manually creating, managing, and distributing content across multiple channels. It can be used even by users with less technical knowledge and experience and helps establish brand consistency across the board. A successful omnichannel strategy can improve annual profits as customer satisfaction and retention rates grow as a result.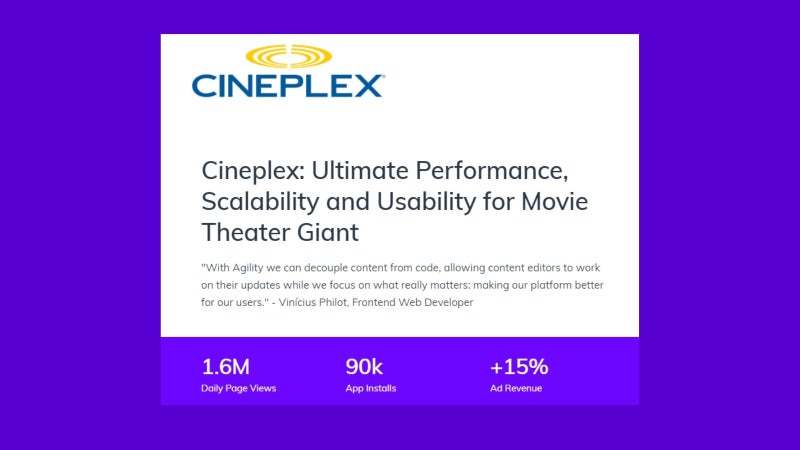 2. Flexibility in CMS Variations
Around 47% of users adopt headless CMS for the flexibility it offers. A headless CMS decoupled method of presentation allows developers and marketers the flexibility needed to keep up with the changing trends of the market. It combines the best of both traditional CMS and hybrid architecture on a single platform. Companies have the option of choosing the CMS solution that suits their needs, be it traditional, headless, or a hybrid consisting of both.
While the headless CMS offers various benefits, it can be a complicated learning curve for non-technical marketers who are used to certain editing capabilities. In such cases, a hybrid CMS solution would be preferable for their convenience. Hybrid solutions come with built-in front-end tools where cloud-based APIs establish a connection with the back-end systems.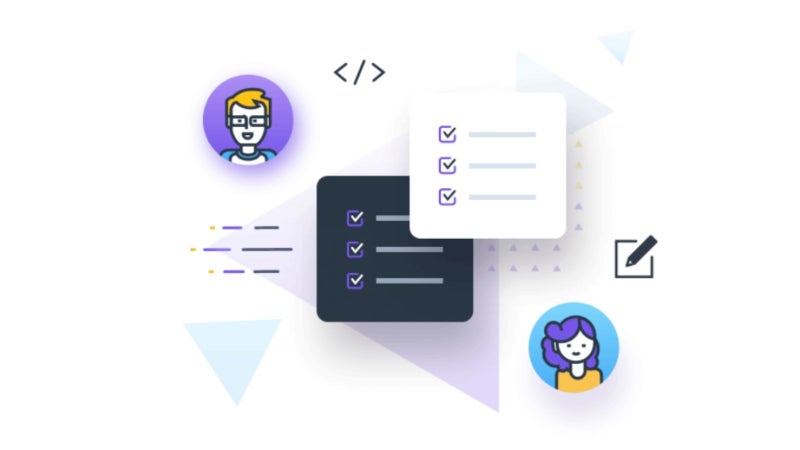 3. A More Secure Software Architecture
Headless CMSs provide better integrity and security when it comes to software architecture. It allows developers to create better software architecture from scratch and facilitate the best possible practice environment. Websites can separate published content from the CMS platform.
This results in a better protected CMS as it is internally accessible only from the company as developers have the option of putting in the necessary security and permissions in place. The content generated on the outside, on the other hand, can be secured as required by the enterprise or simply be approved internally.
4. Future-Proof to Suit Enterprise Outlook
When it comes to businesses, their key outlook is that you expect your business to operate and exist within the market for the foreseeable future. However, with technology changing and advancing the way it has in the past two decades, several companies have gone under due to their inability to keep up with the digital landscape.
A headless CMS arms the company with the tools to build new websites and enhance the existing ones. You would no longer have to wait for your developers to build templates in order to add new functionalities and pages to your website, as the headless CMS will help you create new assets with ease.
It gives you the ability to restructure the content which is incredibly helpful when it comes to the occasional rebranding of your projects across various channels at once. Your developers can instead focus on other elements and use APIs to bring them together.
5. Brings Scalability
Headless CMS, especially when paired with cloud capabilities, brings the scalability of operations to a company. Previously, enterprises would incur huge costs in time, money, and effort when upgrading their systems and platforms to meet the requirements for their latest projects. However, with a headless CMS, your team won't have to engage in such an arduous process.
They can instead focus their energies on creating content that generates value for your brand. Another benefit of a cloud-based headless CMS is the reduced dependence on the back-end systems. If the back-end is facing certain performance issues, your developers will not have to face a potential downtime when working on the site environment.
Conclusion
The digital transformation of businesses helps them keep a competitive edge as consumers and the overall market is changing constantly, making it near impossible to keep up without technological advancements. Cloud computing is a key stepping stone towards digital transformation for organizations. It brings forward various benefits that were previously unattainable such as cost-efficiency, scalability, security, and accessibility.
When it comes to creating, managing, and distributing content for your brand, a cloud-based headless CMS might just be the answer. The lack of a front-end makes it easier for developers and marketers to simply create content without having to deal with the presentation layer. With headless CMSs, like Agility CMS, your content can be shared across various platforms beyond the traditional websites and mobile apps.