B2B marketing is a complex and frustrating process. It seems like B2B is always behind the curve for digital marketing trends.
But there are some things that B2B marketers can learn from their counterparts in B2C, such as how to use social media effectively and successfully integrate e-commerce into their sales strategy.
How does B2B marketing differ from B2C marketing?
One of the main ways that B2B marketing differs from B2C marketing is how sales cycles are structured. There are typically more people involved in the buying process in a business-to-business transaction, and it can take longer for a purchase to be finalized. More decision-makers are involved, and each one has different priorities and preferences.
As a result, the time between first engaging with leads and converting them into customers is longer. B2B marketers also have to deal with more complex buying decisions because their products are typically expensive or specialized.
Their buyers need more information before purchasing than most consumers do when they buy a product or service. Another difference is the way that products are marketed. In most cases, business-to-business products are not sold as commodities; they are sold based on their features and benefits.
Digital Marketing Strategies B2B Can Learn from B2C
In the age of digital marketing, it's no longer just B2C that needs to focus on its online presence. Businesses of all sizes and types need to consider how they will reach customers in a world dominated by smartphones and tablets. With this in mind, we've put together five strategies that B2B companies can learn from their counterparts in B2C when it comes to digital marketing: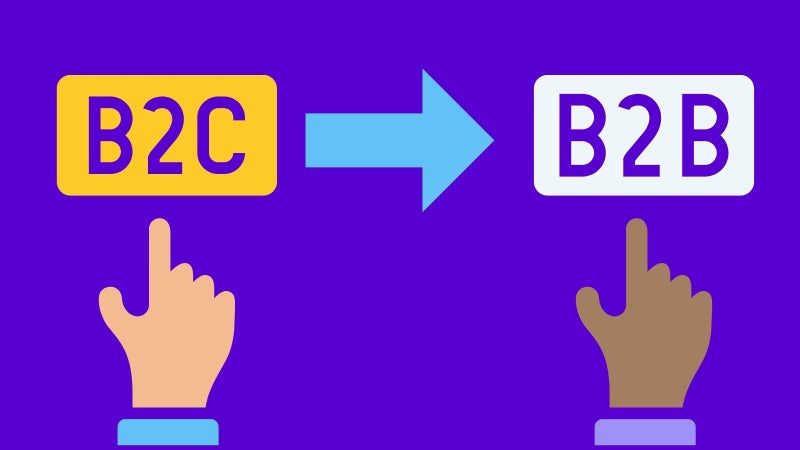 1. Focus on omnichannel marketing
When a customer is browsing your website or looking at products on-site, you want to ensure that all the other channels they're interacting with (email, Google, and Facebook ads) are equally effective.
You can't assume that because a customer viewed your ad on Google or clicked through to your site, they're also going to wind up making a purchase. This is why businesses of all sizes and types must focus on omnichannel marketing today.
Not only should each platform be delivering quality information to customers in an authentic way, but it's essential to create unique and tailored experiences for each platform. This way, customers feel like they're always interacting with your company, no matter where they are.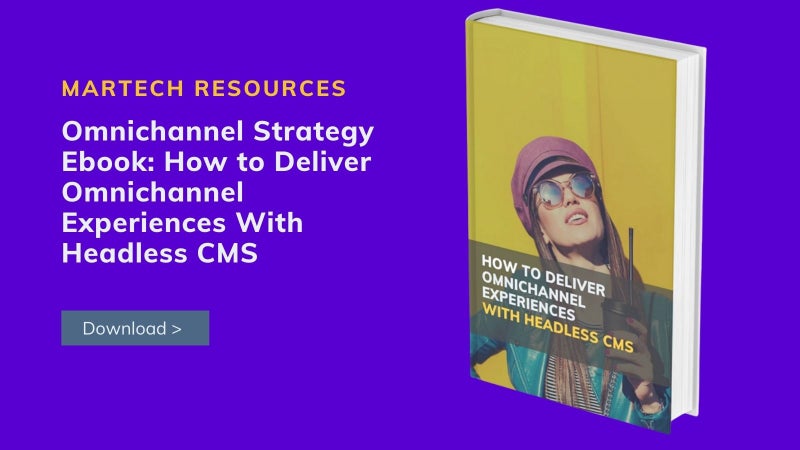 Make sure to follow up with your customers who have visited your website or engaged in another way but haven't made a purchase yet. For example, you can send them emails and follow up via social media marketing. This is an opportunity for you to reach out and show that you care.
It's also essential to make sure that customers know they can contact your company if they have any questions or problems and need help, no matter what the issue is. Make it easy for them by providing a phone number and email address with multiple points of contact on every page of your website.
You can even provide live chat support on your website, but you have to make sure that it's available at all times. Otherwise, customers will be frustrated because they can't get the help they need when they want it.
More and more people are using their smartphones and tablets to access the internet, so you must optimize your website for these devices. If your website isn't optimized for mobile devices, you're going to lose out on many potential customers.
Not only should your website be mobile-friendly, but your content as well. Make sure that all of your text is easy to read on a small screen, and use large buttons and images so that people can easily navigate your site. It would be best if you also considered creating a mobile app for your business. This will allow customers to access your content and products no matter where they are.
2. Use social media to create a personality for your brand
Social media is a great way to reach out to potential and current customers, and you can also use it to build relationships with them. It is one of the most effective channels for B2B companies to build relationships and generate leads.
Simply posting links to content or pushing out product updates isn't going to cut it. To be successful on social media, you need to create a personality for your brand and develop a strategy for engaging with customers.
It's also essential to make sure that you're using the social media networks your customers are on. For example, if most of your leads come from LinkedIn, it makes sense for you to focus more time and resources there than on other platforms like Facebook.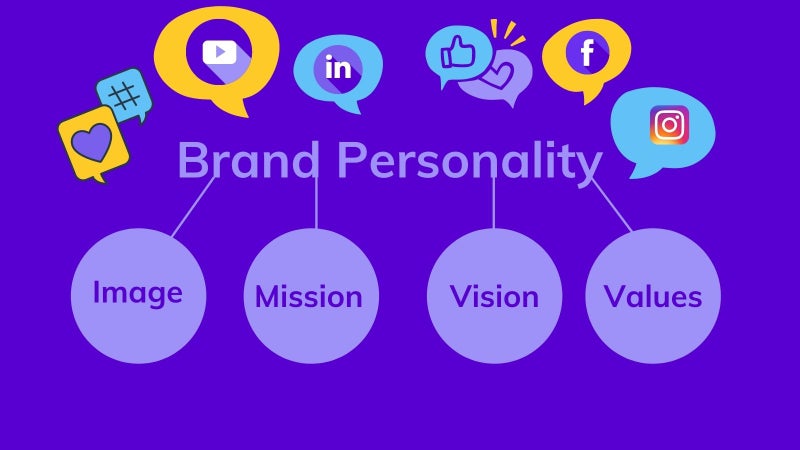 In general, the best approach is to provide helpful information in a fun way. You can also engage with customers on social media by asking them questions about their problems. This would help you find out how well your products or services would work for them if they made a purchase. You can even ask them questions about their competitors to better understand how you compare.
It's important to post interesting and engaging content that will get people talking, and you should also respond to any comments or questions as quickly as possible. You could hire a social media virtual assistant to help you with your tasks.
If your brand has already written blog posts that would be helpful for the customers on social media, use these to help fuel conversation and engagement with potential leads. This can help drive traffic back to your website and provide additional opportunities for sales!
3. Use content marketing wisely
Content marketing is one of the most effective digital marketing strategies because it's a great way to show your expertise and knowledge in your field. When you create helpful, informative content relevant to your target audience, they'll see you as an authority in your industry. And when they need to make a purchase, they'll be more likely to come to you.
But content marketing isn't just about writing blog posts. You can also create videos, infographics, e-books, or use social media to share your content. Check out this e-book as an example: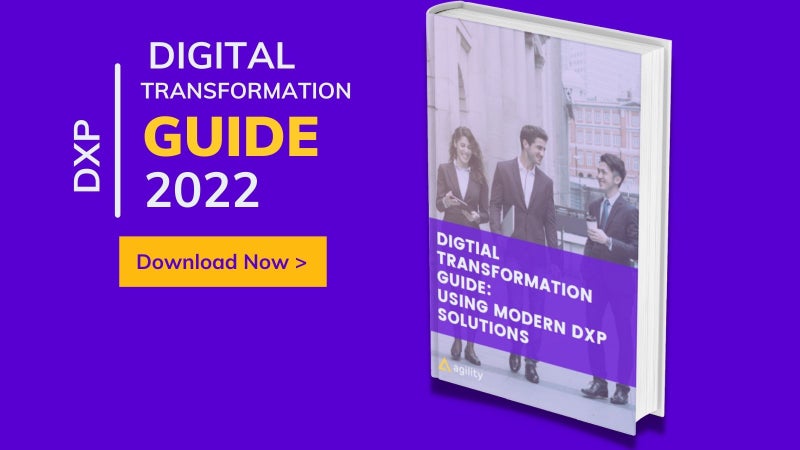 The key is to produce high-quality content that people want to read and share. You should also promote your content on social media and use paid advertising to reach even more people.
You can start by creating a blog and regularly updating it with interesting information about your company, industry, or products/services. Posting quality content regularly is vital to building an audience that trusts you as an authority in your field. If possible, include links back to the homepage of your website so people can learn more about what you have to offer.
If you're not sure where to start, get in touch with a content marketing agency that can help you develop a strategy that will work for your business.
4. Leverage Video Marketing
Video is becoming an increasingly important part of the online landscape, and it's a great way to reach potential customers. Video can engage and connect with people in a way that other forms of content can't, and it's been shown to be effective at converting leads into customers.
For video marketing to be successful, you need to produce high-quality videos relevant to your target audience. You should also ensure that they're optimized for SEO and have good titles and descriptions.
You can get search engines to rank your videos using the right keywords in their title, description, or tags.
You can use video to introduce people to your company, show them what you have to offer, explain how your products or services work, or answer common questions about them. It's also a great way to build relationships with customers by providing valuable content that they can't find anywhere else. Here's an example from Agility CMS:
You can also post videos on social media platforms and embed them on your website. You can use paid advertising to reach even more people. If you're not currently using video, it's something that you should consider. There are many different ways to produce videos, so you can find one that's within your budget and suits your needs.
Get in touch with a video production company or leverage an online video editor that can help you create a video strategy that will work for your business.
5. Don't ignore email marketing
Email is still one of the most effective ways to reach potential and current customers. Email marketing is still one of the most effective digital marketing strategies around. Email marketing can be a great way to keep people informed about what's going on with your company and to increase loyalty among your customer base.
You could build an email list and email your audience regularly. You could send them updates about new products or services, tips for using your product effectively, and even invitations to webinars where you can talk more in-depth with potential customers. You could also invite people who sign up on the list to participate in contests and giveaways to get them engaged with both you and your product.
Another way to use email marketing is to send out a monthly or quarterly newsletter. You could include information about special offers or upcoming events.
Subscribe to Agility CMS' newsletter to get updates on Martech: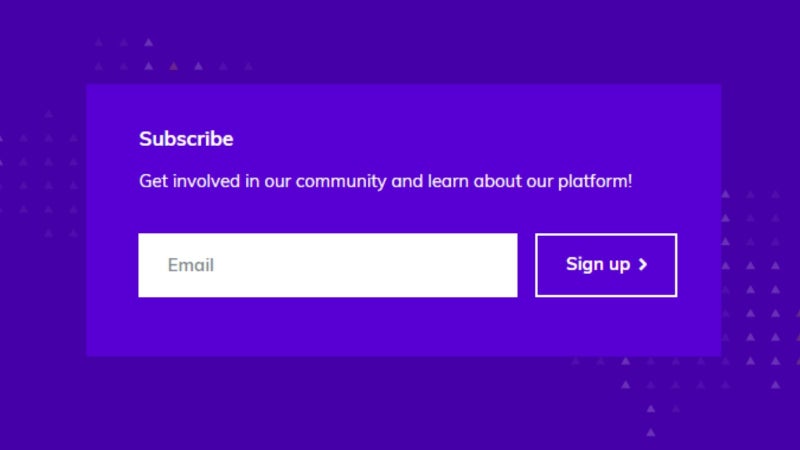 When you send emails to your customers, you should always include a CTA (call to action) that encourages them to take action. This could be anything from visiting your website to subscribing to your newsletter or downloading a white paper or e-book. If you send regular emails to your subscribers, they'll trust that you have relevant and exciting content for them when they open their inboxes.
Don't just think about the emails you're sending from a one-way perspective. It would be best to ask customers what information or types of offers would make sense for them.
You should also send follow-up emails to customers that have purchased from you recently or completed a service request and ask for feedback so you can improve your products/services.
You can use different types of content in emails like images, links to articles on the company blog, video embeds, etc., but make sure you don't overdo it. Your primary focus should be on the copy that explains what's in it for them and gives them a reason to take action. If possible, include social media links so they can share your content with their friends or followers if they find it interesting.
You have to be careful with your email marketing strategies. You should always make sure that you're following the regulations and making it easy for people to unsubscribe from future emails if they don't want them anymore. You can also use email automation software to create a customized experience based on your information about recipients.
It would be best if you also kept an eye on your email marketing metrics to see which campaigns are working and how many people open and take action on the emails you send. This will help you determine what types of offers to include in your future emails, as well as provide data for when you're making decisions about improving your email marketing strategy.
There are many different tools and platforms that you can use to create effective email campaigns, so get in touch with an email marketing agency that can help you develop a strategy that will work for your business.
Final Thoughts
Digital marketing is a complex and ever-changing landscape, but by following these tips, B2B companies can stay ahead of the curve and reach more potential customers. By following the strategies that B2C marketers use, you can create an effective digital strategy to reach your target audience