LinkedIn counts close to 800 million users, making it the biggest lead generation platform on the planet.
Unlike other social media networks, its close focus on the business world makes it an important element in any business's B2B marketing strategy.
You can say that the platform is practically a huge networking event open at all times. Plus, you know precisely who you're connecting with on LinkedIn. The advanced features of the platform make the process seamless.
This guide will present you with actionable tips for using LinkedIn as a lead generation tool- keep reading to discover all the essentials that'll help you get more customers for your business
Lay the groundwork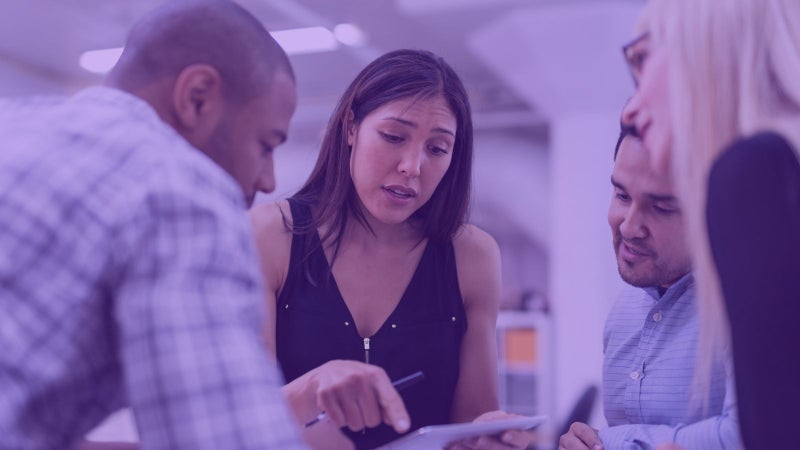 Developing a strategy is the first step that'll set you on the right path.
In terms of LinkedIn, that means making sure that you're ready for your prospecting journey. You'll need to take care of the basics that include:
Profile optimization

Lead sorting strategy
Here are the steps that'll help you take care of these basics the right way.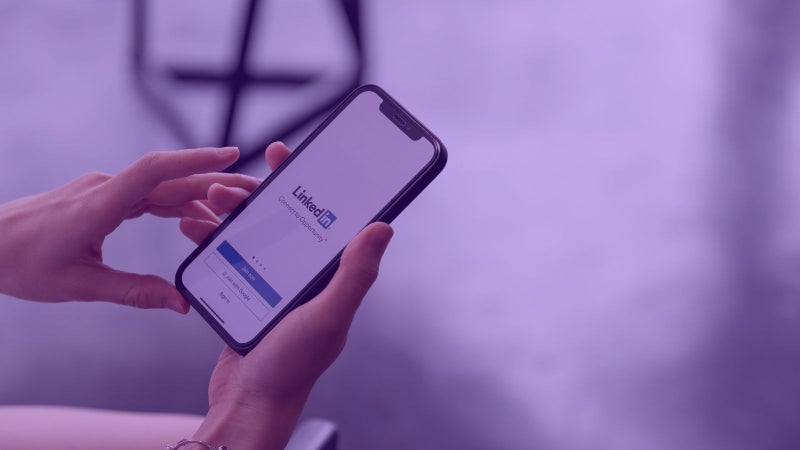 Prepare tools you're going to use
You'll be able to get more leads for your business quickly. But what do you do with all the contact details? How do you stay up to date on which customer is in a particular phase of your funnel?
Deploying a CRM tool will help better navigate the process, helping you keep all the relevant data in one place.
Furthermore, reaching out to more leads is a scaling problem. With the right LinkedIn automation tools, you can keep the number of leads growing as your marketing team focuses on achieving higher conversions.
Do your research and explore what are the tools that work perfectly well alongside LinkedIn. Those include email marketing tools that allow for sending regular emails, following up, sending out reminders as well as mass email campaigns.
Optimize profile
As you attract more people, the first thing they'll see is going to be your account. If you want to send a clear message and build trust from the start, it's necessary to optimize the account.
Start with your name and LinkedIn headline. Your potential contacts need to know who you are, what you do, and how they can reach out. The profile picture needs to look inviting, so opt for a photo with a smile on your face or a neutral facial expression.
Use the about section to make a complete introduction about your career and business. What do you stand for? What kind of services do you provide? Also, add a couple of fun facts about your hobbies.
Enter your education details and your work history, but most importantly, focus on getting as many endorsements as possible. What's more, always request recommendations from clients you collaborate with. They will help you make a lasting first impression that builds trust by affirming your professional expertise.
Figure out how to sort your leads
Once you've set up a strategy on how you'll get more leads for your business, it's time to create a categorization plan.
Are you going to categorize leads by their seniority in companies? Or is that going to be by the budget they have? Maybe you want a special category for those in a certain location? Answer all those questions and prepare a sorting plan that will help you better organize your contacts.
Why is this important? Well, you have to create a way to determine the most important prospects for your business. Taking the time to create categories will pay off later on because you'll more easily recognize potential clients that can bring more growth to your business.
Start with generating great content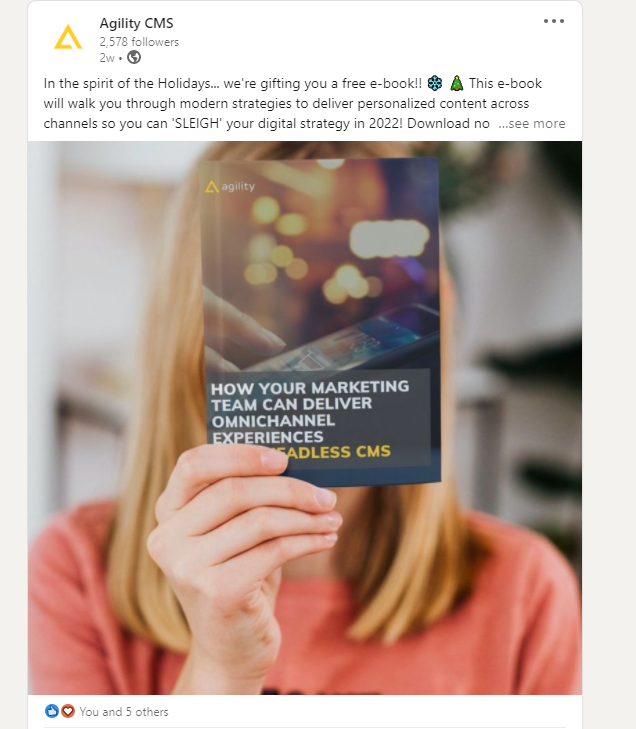 The best way to get a big audience is by creating high-quality content. When it comes to LinkedIn, there are two ways to achieve that goal. You need to create informative articles and engage with your audience by creating daily posts.
Taking these steps will keep your LinkedIn profile relevant, and you'll appear in different potential clients' feeds.
Articles
Articles are the perfect way of showcasing your expertise. Use them to announce products and share your case studies, success stories, and professional advancements in your career. The more content you create, the likelier that a potential buyer will see it.
LinkedIn articles don't just rank on the social media platform. They're also searchable with other search engines.
Use the content to link towards your website, polls, or forms. Finish every article with a clear call to action, so more leads come your way.
Remember, don't make all the articles promotional. Provide expert tips that are helpful to your audience. They'll come back for more in the future and likely start working with you.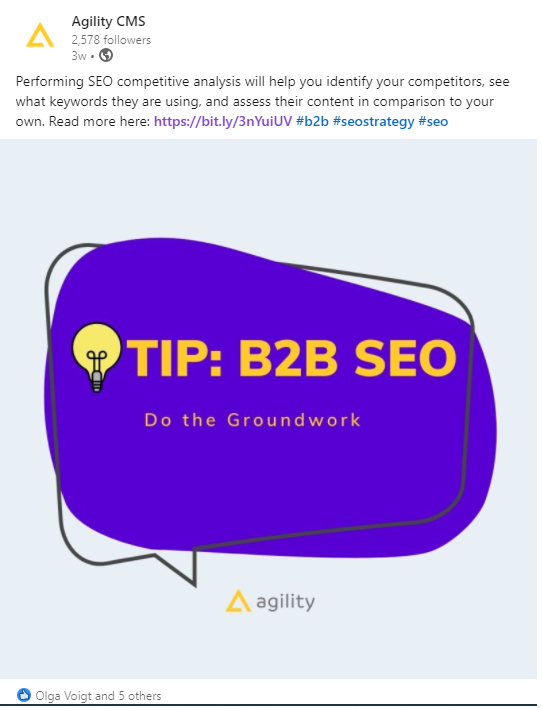 Your articles need to show that you're a thought leader. That means that you know every nook and cranny of your niche and can see more beyond. Becoming a leader means sharing some brave insights and estimates from your niche.
Take a look at Gary Vaynerchuck's LinkedIn articles. He's a serial entrepreneur and investor. He's a social media guru that grows his client's accounts. His posts are a great resource on leadership, social media, and investment, all of which he excels in.
So when you sit down to write the next LinkedIn article, don't aim just to be a part of the conversion in your industry, but a conversation leader. Touch upon topics to help others move forward with a different perspective.
If you're looking for a way to simplify your content creation processes, consider implementing a Content Management System. Using one will make it easy for you to write and publish content on different platforms.
Posts
While writing posts can be a weekly or a monthly content creation strategy, posts are another way to engage with your audience. Use posts to share infographics, videos, or polls. Also, write a short anecdote or a thought-provoking message for your connections.
Ask for opinions and get as many people involved in the conversation as possible. You'll be able to quickly ramp up your brand's awareness as more people see your posts. Whenever someone comments, there's a chance it will pop up in another LinkedIn member's feed.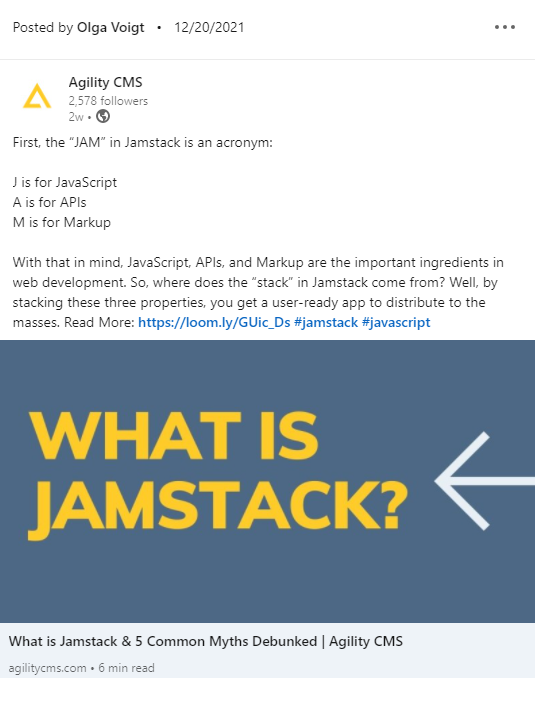 That way, you're not only engaging with your network but are actively working on growing it by increasing the reach of your posts.
Add more connections
Your content strategy will bring plenty of people to your LinkedIn profile, and many will add you to the connections. That doesn't mean that you should stop adding people actively every day. It's crucial to stay persistent and grow your audience one connection at a time.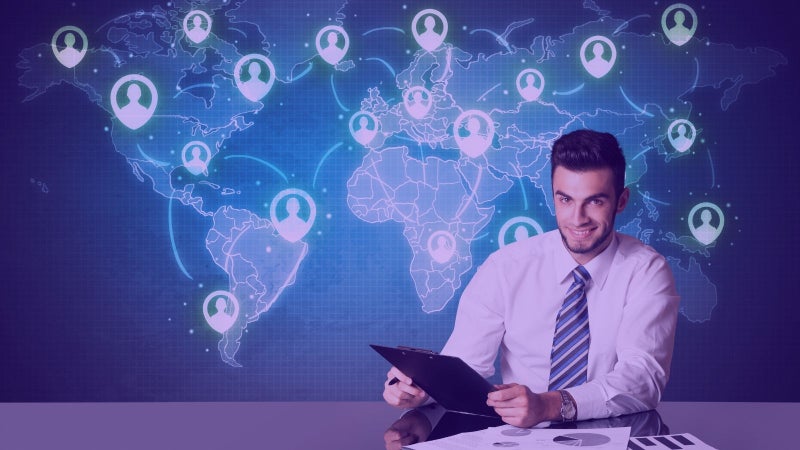 Here are a couple of things to keep in mind, though.
Free vs premium account
As you might already know, there is a free version of LinkedIn and a paid one. The majority of users use the free version to search and connect with people on the network. You're free to use that approach, but stay moderate with how many connections you add.
A good number for the free LinkedIn account is around 20 per day. That brings you to about 600 new connections per month and around 7000 annually. That's plenty of opportunities to get warm leads, as every account you add has 50-5,000 connections.
That's important for your articles and posts. As your network keeps interacting with them, their connections will also see the posts.
Ensure that you don't exceed the daily limits, as the platform might consider you a spammer, leading to a temporary, or in some rare cases, permanent suspension.
On the other hand, there's a big benefit of using the paid version of LinkedIn. It provides you with access to the Sales Navigator, which we'll talk about in more detail later in the guide. The key differences are higher connection limit per day and access to advanced LinkedIn search.
While you can start with free LinkedIn, you should invest in a premium version. It's an important asset that'll help you reach out to leads who're interested in doing business with you.
Add profile visitors
People who come across your profile have either interacted with your post or have come across your articles. Those are your potential leads as well. When exploring your profile visitors, add everyone who's visited your profile and greet them with a personalized message.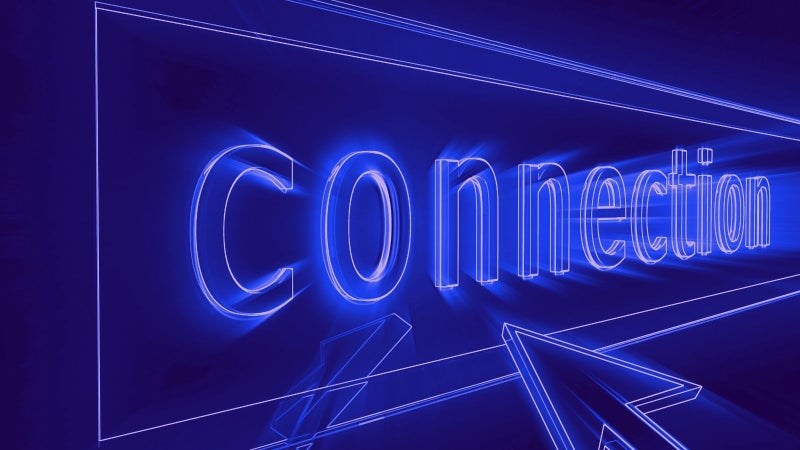 Explore their profiles and offer some value without expecting anything in return.
Your profile visitors are just another opportunity to grow your network steadily. Use it to your advantage.
Join LinkedIn groups
Join LinkedIn groups and participate in conversations that bring value to the other members. Don't join to promote your business, but help others by sharing knowledge based on your examples from the industry.
Have in mind that the size of the group isn't a guarantee for success. . Spend more time searching for the most active ones. That will give you more chances to offer helpful advice that potential leads will appreciate. Over time, you'll slowly become an industry expert that instills trust. Repeat the same process in multiple groups.
You can then expect more leads to your business resulting in more opportunities and higher profits.
While closing more leads is the end goal, make sure your objective is growing authority through knowledge sharing. More people coming to your brand will be a natural outcome if you succeed.
Use Sales Navigator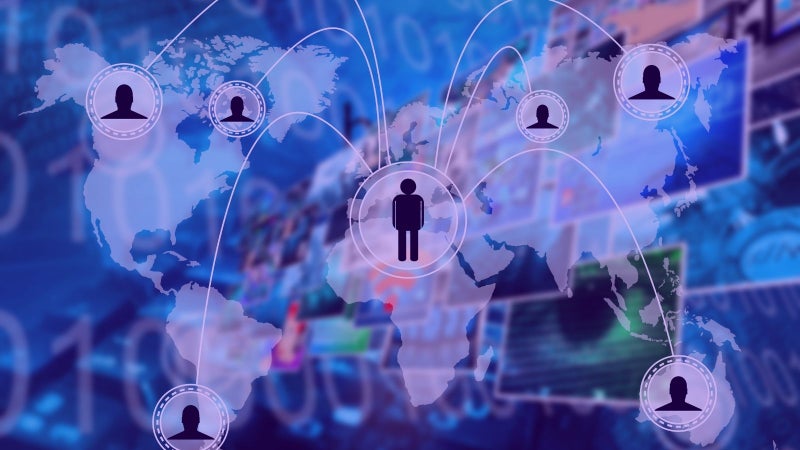 The platform has a dedicated tool for lead generation. The LinkedIn Sales Navigator is a must for all businesses that are planning to get more leads. A huge range of beneficial features makes this tool an incremental part of a professional lead generation strategy.
The most important features are:
Lead recommendations

Advanced search

Saving leads

InMail Messages
Here's how these features can help you capture more leads and some of the benefits of using them.
Lead recommendations
Once you subscribe to the Sales Navigator plan, you immediately get access to Lead recommendations. LinkedIn automatically takes action based on your current network and industry to provide you with several useful lead recommendations.
The effectiveness of this feature will range from one suggestion to another. However, it's still useful, as it will provide you with outstanding recommendations from time to time.
Advanced search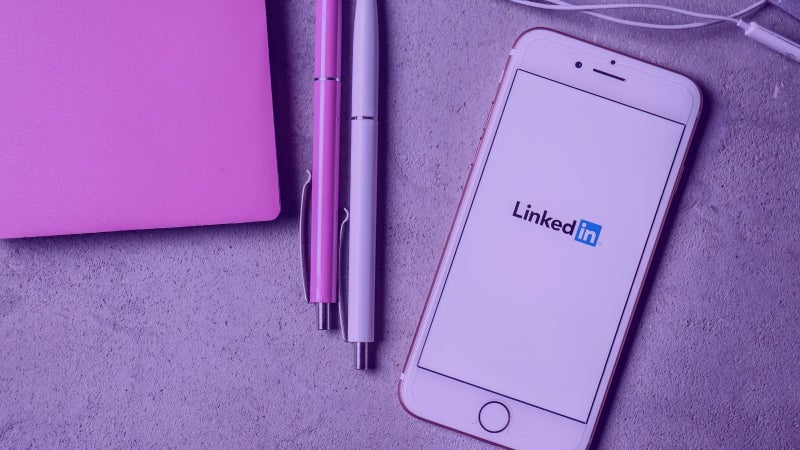 If you want to take complete control over your search settings, investing in Sales Navigator is worth it.
Regular search is available with a free account. However, the problem is that you only get to list 1000 results, which translates to 40 pages of LinkedIn accounts. With no advanced options, you'll most likely always get the same list of people with free LinkedIn.
Sales Navigator includes advanced search functionality that lets you create custom searches for specific accounts. You can perform searches based on:
Location

Education

Postal code

Current company, past company, company size

Group

Title and seniority level

Experience
The list goes on and includes over 20 other parameters, allowing you to narrow down your search efforts. That way, you can get to the leads that are of your particular interest. Every specific search will list different people, providing you with an endless number of leads.
Saving Leads
Transferring data to your CRM solution is easy when you have a list of saved leads.
LinkedIn Sales Navigator allows you to handpick leads from your search results and save them for later use. You always have a list of hot leads that you can transfer to your database.
InMail Messages
InMails allow you to reach out to anyone on LinkedIn. Consider it the platform's version of cold email, only much better. The open rates of InMails are over 50%. That translates to 120 prospects per year.
Save your InMails for leads that fit your target audience 100%. Make an appealing offer to your leads and ask nothing in return. Use this feature to build trust with leads and convert them later on. Like with adding new connections, use InMails strategically and patiently.
Concluding thoughts
Use this guide to generate more leads for your business. Remember that the whole process takes some time and careful planning. Start with your profile optimization, so you always leave a great first impression. Then slowly develop account growth strategies and use content to attract more people.
Last but not least, leverage the power of Sales Navigator and make use of all its features. Be thorough with your search for leads, and don't be too pushy. Marketers are always trying to sell something. Be different by offering value and establishing yourself as an expert in the field. The results will soon follow.