A properly executed inbound marketing campaign can result in a lot of benefits for your company.
It is also true that is a business method that involves several areas of a business, such as SEO and content development.
Using external, disconnected tools for every task will only cause confusion to your work and team, leading to undesirable outcomes.
Due to all these reasons and many more, many businesses opt for a CMS, an all-in-one solution that lets you manage every part of your website.
However, with so many CMSs available, choosing the right one can be challenging and a wrong choice can lead to negative consequences.
Keep reading if you find yourself in such a situation. Our article will provide you with advice on picking the best CMS platform for your inbound marketing so that you can grow your business.
Let's get right to it.
What is a content management system (CMS)?
Content Management Systems (CMSs) allow you to manage all aspects of your website without any programming knowledge or web design skills.
Using a full-featured CMS, such as the Agility CMS, you can manage all of your content in one location without relying on any disconnected tools.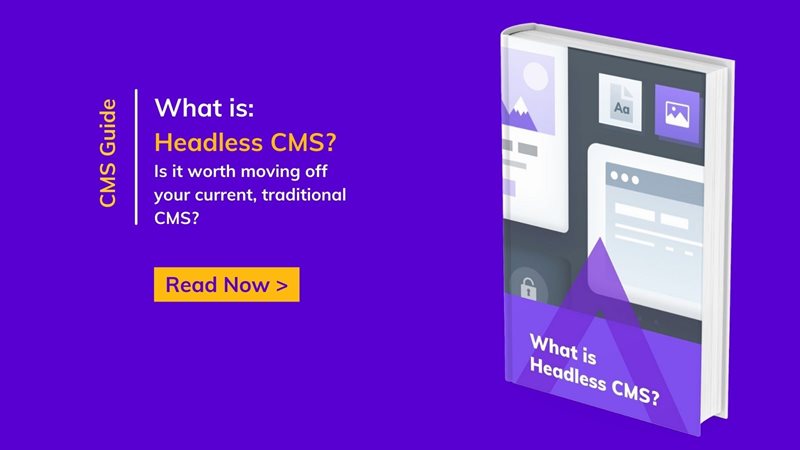 What is inbound marketing?
An inbound marketing initiative is a method of attracting, engaging, and maintaining customers by providing them with valuable content through organic channels, such as search engines and social media.
Therefore, unlike outbound marketing, where a company reaches out directly to the audience (for example, sending a cold email), inbound marketing focuses on creating content that encourages visitors to come to its website (for example, blogs, ebooks, videos, etc.).
The importance of a Modern, Hybrid CMS for inbound marketing
There are many reasons that explain why your business should employ a content management system. Listed below are a few of the most significant ones.
1. No web programming knowledge or skills are required
A common issue with the CMS market is that the traditional platforms, like WordPress, were designed to be user-friendly; however, any medium to large enterprise knows that these legacy platforms heavily hinder scalability. The other option that has emerged is Headless CMS. While these empower developers to scale sites, they leave the day-to-day users (marketers/editors) behind. Luckily, there are Hybrid CMSs which give you the best of both worlds, like Agility CMS.
A Hybrid CMS is designed for users who do not have much programming experience or knowledge. After your website is created, you will be able to manage the content easily and quickly through the CMS, thanks to an intuitive interface that requires no training.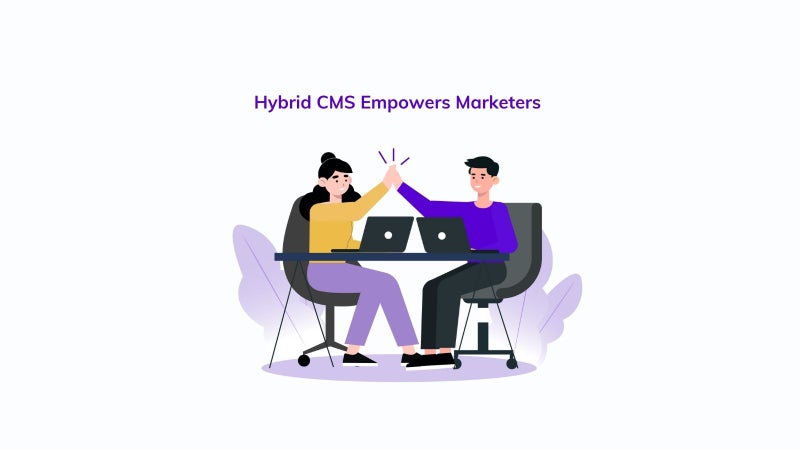 2. Easy collaboration among team members
Modern CMSs allow multiple team members to access the back end of your website with ease, enabling them to collaborate on multiple projects at the same time.
The platform allows you to build a collaborative content marketing strategy, enabling multiple individuals to use their own accounts to add content, update, and edit it. CMSs also allow you to store all of your content in one place and make it available to anyone with access to your site.
For instance, Agility CMS has tasks and workflow features in place to ensure their remote workers can collaborate.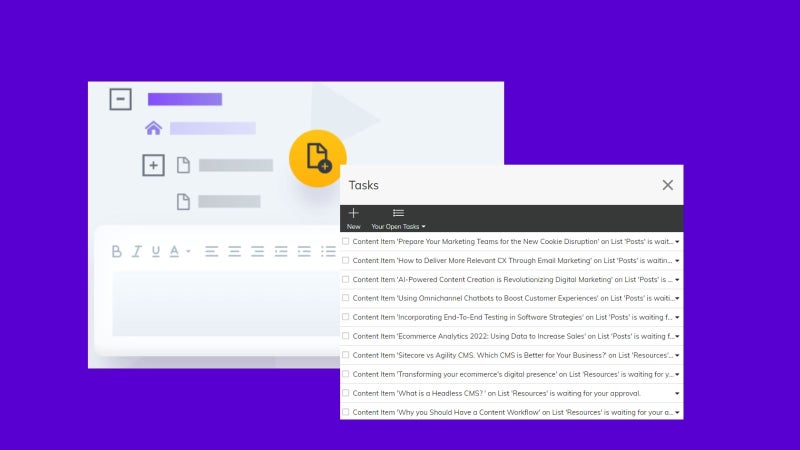 3. Control over the publishing process
Every inbound marketing strategy requires constant publishing of content, so having control over content creation and editing is essential. You can accomplish this using a CMS, and you and your team will have complete control over content management.
4. Advanced SEO tools and plugins
The best CMS platforms also provide you with a set of SEO tools and plugins that can make implementing an SEO strategy easy.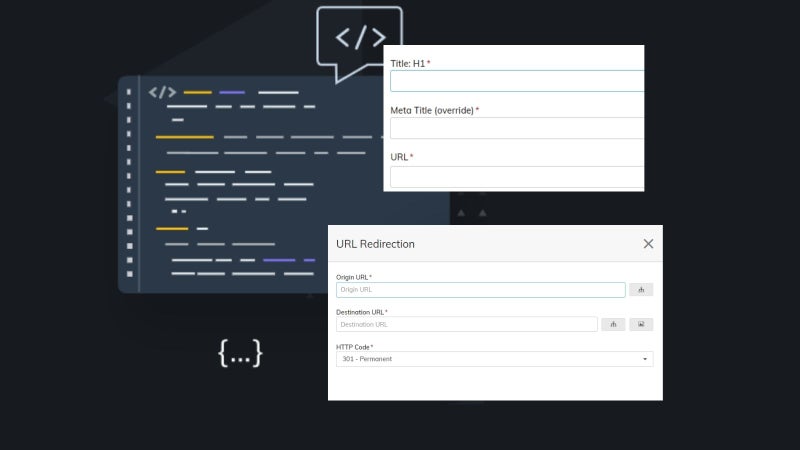 In other words, a CMS allows you to modify the structure and format of your content so that you rank higher on search engine results and get more visibility and traffic.
Moreover, they allow you to install and integrate other apps or plugins that will help you optimize your content for search engines.
5. Analytics and reporting
With an all-in-one platform, you can see how your website and content are performing at a glance. In addition to analyzing, this will also allow you to generate more detailed and relevant reports that will help you reshape your inbound marketing strategy in a more effective way.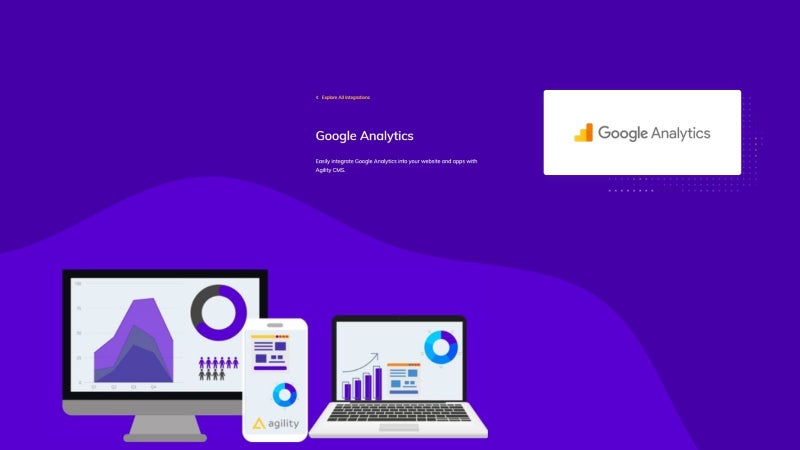 6. Enhanced security
Today, websites are constantly under attack from hackers who attempt to steal personal information and sensitive data for malicious purposes.
Besides legal repercussions that can damage your company's reputation, such events can have heavy financial consequences for your company.
To protect users against potential security threats, content management systems are constantly tested by an army of developers and computer scientists.
Furthermore, they usually come with security tools that you can use to increase the level of security of your website.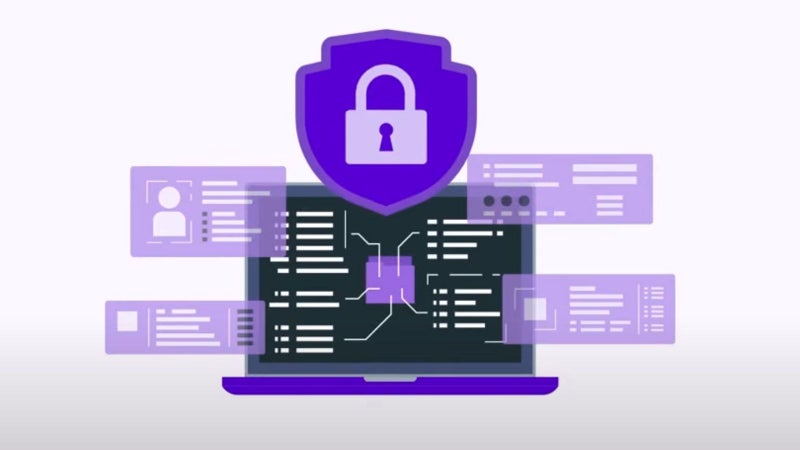 7. Cost-effective solution
You can imagine that it can be quite expensive to call a developer for any changes that you want to make to your website. Additionally, depending on his commitments, you might have to wait some time for him to be available to bring about the changes.
As a result, by investing in a content management system, you can save both time and money. By using a CMS, it will be unnecessary to hire a web developer to make common updates to a site. This allows you to update the site whenever you need.
How to pick the best CMS platform for your inbound marketing
Choosing the right CMS platform for your business can be quite difficult, since there are so many options available. We have listed below some considerations to take into account to assist you in making the right choice.
1. Be sure to consider your budget
In case you have a specific budget to spend on a CMS, you might want to consider it when selecting one.
While many CMSs available today are fairly priced, some of them may weigh down your company's finances, and detract from other areas of your company.
In order to prevent this, you should pick the solution that offers the best value, considering both cost and features.
2. Consider its ease of use
If you and your team are not very comfortable using software or platforms, then you might want also to consider this when picking a CMS.
By choosing a system that is too complicated, you will end up confusing your team, making it difficult to do daily tasks and interrupting the content creation process.
Therefore, you must select a CMS with a simple interface, which anyone can learn and get comfortable with within a short period of time, without needing extensive training.

3. Make sure it's fast
As you manage your website, and your content creation and publishing process, you want to ensure that everything runs smoothly and efficiently, without interruptions that can hold back your business.
It is therefore important to choose a CMS that runs quickly and smoothly with no bugs or other types of obstacles.
4. Consider collaboration capabilities
CMSs facilitate collaboration among team members, as mentioned earlier. However, some CMSs limit collaboration to a limited number of members who can access and work on the platform at the same time. After exceeding the limit, the cost typically increases.
As a result, you must choose a content management system that will maximize team capabilities, based on your requirements.
5. Versatility
Because your inbound marketing strategy might require a change in course from time to time, you may want to select a CMS that is flexible enough to meet your needs.
Your technical team may, for example, inquire about the ease of integrating custom code or managing custom data, depending on their needs. Some CMS platforms that are geared toward users with little technical expertise make this nearly impossible.
6. Effectiveness of technical support
Using a CMS may bring up questions, doubts, or issues for you and your team. Whenever this happens, you will need to contact the support service provided by the CMS.
Because some obstacles may prevent you from completing some essential tasks of your business, you need a platform that offers fast and effective support that is able to answer your questions and provide solutions right away.
Consider the availability of support as well. If possible, it should be available 24/7.

7. Check the level of security
The frequency of hacker attacks has increased in recent years. You should prevent these from happening by selecting a CMS that ensures high levels of security and protects your data effectively.
Back-ups, virus protection, regular updates, and secure authentication protocols are some of the relevant security measures or features you should look for.
What you can do to improve your inbound marketing
With a CMS, you can facilitate your work and develop your inbound marketing strategy effortlessly and more conveniently. Even so, there are additional steps that you can take to improve your inbound marketing. Here are some of the best suggestions.
1. Hire a marketing agency specialized in SaaS to boost your ranking
Organic visibility and traffic are key components of inbound marketing.
This can only happen if your website and pages rank high in search engine results. You'll need multiple SEO tactics to achieve this, including optimizing your content and gaining backlinks from reputable websites.
If SEO isn't your area of expertise, you might consider hiring a marketing agency specialized in SaaS.
This way, a team of SEO experts will make sure your website will rank higher so you can develop and expand your inbound marketing efforts.
2. Make the most of social media
A great way to help and improve your inbound marketing strategy is to use social media channels. Sharing your content consistently will help increase visibility and interactions, such as sharing.
The more interactions you receive, the more visibility your content will receive, with the likelihood that it will go viral.
In order for social media to produce excellent results, you must make sure that you use the right channels.
To put it simply, you must use social media in which you'll almost certainly find your target audience. If you want to reach young people with your content, consider a social platform that is more juvenile, such as Instagram.
3. Calculate brand equity on a regular basis
Marketing identifies brand equity as a measure of the perceived worth of a brand-name product.

When a brand is more valuable and more known, the business can generate more revenue simply from brand recognition, as consumers perceive well-known brands as having better products and services.
Companies can build brand equity for their content or products by making them memorable, easily recognizable, and better in terms of quality and reliability.
It is therefore imperative to learn how to calculate brand equity and measure it regularly to determine if your inbound marketing strategy is moving in the right direction or if anything needs changes or improvements.
Calculating brand equity will therefore allow you to track the value of your brand over time and take the appropriate actions when needed.
4. Create effective landing pages that convert
A leading page is a page where all of your site's traffic lands at the end of the day.
These landing pages must conform to some of the best practices in order to attract the appropriate amount of traffic and keep users scrolling through them for more time.
Don't make your readers click on your link only to end up on a page that isn't what they expected or doesn't provide any information related to the link text they clicked on.
5. Start a blog and keep it up to date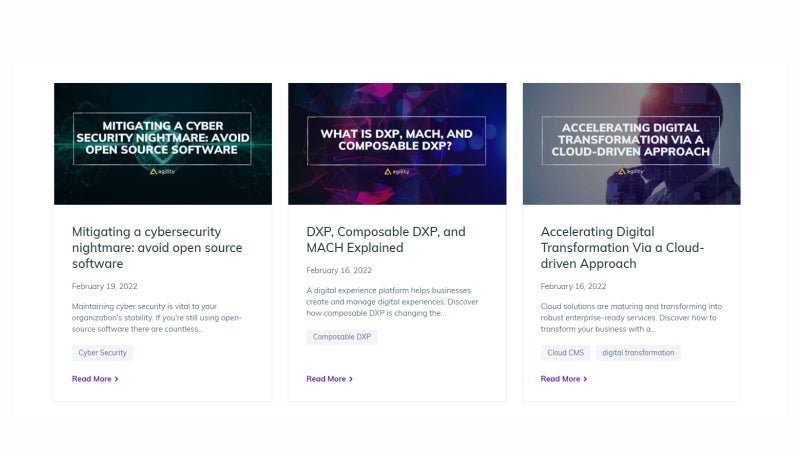 Blogs are an essential part of almost any inbound marketing strategy. By using it, you can produce and publish relevant content to your audience, which may drive social traffic and search engine traffic to your website.
In order for a blog to be successful, one recommendation is for it to focus on a niche topic, which is highly searched on the web, and then post a number of articles related to it.
How Will a CMS Change Your Inbound Marketing? A Recap...
You can use a content management system to manage your inbound marketing strategy smoothly and easily by centralizing all your needs in one place.
The key to successful inbound marketing is therefore choosing the right CMS.
With the unique content-first approach of Agility CMS, you are able to easily define your content structure and relationships, giving your business the flexibility it needs to prosper.Thank you for reading this blog post. If you want to read more, please check out this article about going headless with your enterprise CMS in 2022.