There is no denying that outbound lead generation comes with difficulties, especially in B2B lead generation, and yet, it is focal for you and your teammates to uncover the best marketing strategies to produce revenue.
This article will break down the best inbound and outbound lead generation marketing strategies, the pros/ cons of each, and what sets them apart so you can slay the competition this year!
What Is Inbound Marketing?
In simpler words, inbound lead generation is the amalgamation of content and campaigns that catch visitors' eyes and convert them into leads.
The main factors that convert a visitor into a lead include creating a website, informative and helpful blogs, and the social media image and campaigns you run to keep your audience engaged. Today's digitalized world supports inbound lead generation the most as it is entirely digital. It turns out to be beneficial for business owners as it showcases essential details of their brand and products on certain social media platforms and helps the prospects rectify a need for their service/product and take the appropriate decision of buying it.
Undeniably, the digitalized world is the future, and inbound lead generation is a process that helps keep up with it. Via inbound marketing, you make your brand more discoverable online on different social media platforms, search engines and utilize the right campaigns and content to engage with the audience.
What Is Outbound Marketing?
Outbound marketing or outbound lead generation takes your brand to the prospects via phone calls, emails, or events.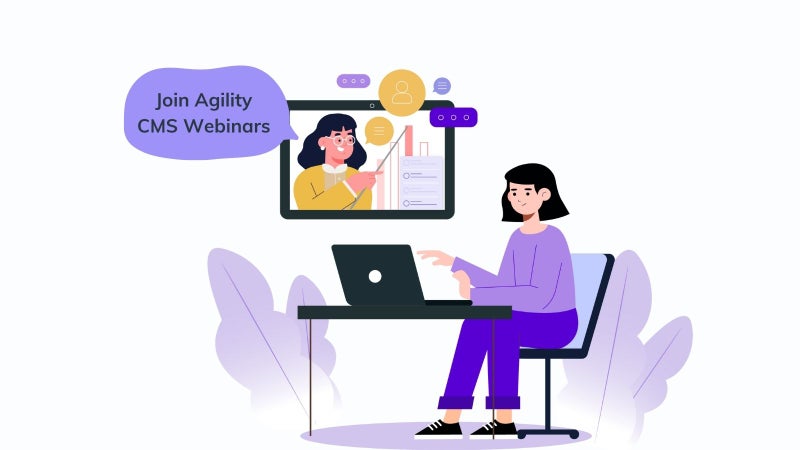 It is sending messages out to a target audience. Unlike inbound marketing or inbound lead generation, you, not the prospect, pick the time and place of the interaction.
The main difference between inbound lead generation and outbound lead generation is- the former is a softer approach that waits for the prospects to approach their website. At the same time, the latter is a more overt approach. Under the outbound lead generation process, an entire team shares your business message and helps prospects understand why they must acquire your service or buy your product.
What are the pros and cons of inbound marketing?
So, now that you know the meaning and difference between inbound and outbound lead generation let us dive right into understanding the advantages and pitfalls of each.
Pros
#1 Consistent Leads With Cost-Effective Ways
The best benefit of inbound marketing is it offers cost-effective ways to generate leads perpetually- inbound marketing is solely created based on the right content and brand campaigns delivered to the appropriate target audience.
According to speculated data, around 67% of marketers believed their inbound approach was more effective than any outbound approach. Using digital channels, you can showcase valuable content in front of prospects.
#2 Establish Your Brand As Industry Specialist
With your message, motive, and quality content, you can create your brand image as an industry professional. Broadening your brand awareness via inbound lead generation strategy will lead to an enhanced business profile and people seeing your brand to be experienced.
#3 Develop Relationships With Potential Clients
In today's world, most people connect with a brand online after witnessing their unique content or/and fun yet informative campaign. Your brand must carry an out-of-the-box factor apart from serving the best product/service. It would help if you created something that your target audience will easily relate to.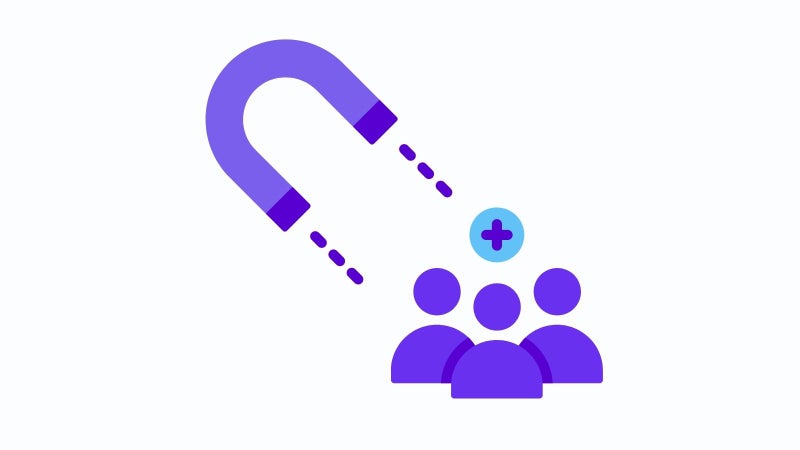 The moment your brand provides relatable content and campaigns, the target audience will effortlessly start following you anywhere and everywhere. Apart from increasing your followers, the right content will create an unbreakable relationship with the prospects and existing clients! You can use various social media planning tools that are available in the market to get more engagement.
The right content will gradually create a more positive and informed image of your brand over your audience. These factors will make it more receptive for people to trust your brand and shop from you.
#4 Offer Prospects The Freedom To Inquire When They Are Ready
It is seen as one of the most powerful advantages of inbound marketing. Under inbound lead generation, companies do not bother prospects without reason. They come upfront only when they know that the person on the other end is looking for their service or/and product. It won't be wrong to say that it is a non-invasive way of lead generation. The goal here is not solely to sell a product; the goal here is to stay in the positive light of a customer and sell them when they are aware of how they want to utilize your product.
Cons
#1 Requires Additional Time To Manage Your Website Along with Inbound Marketing Strategies
By far, you know that inbound lead generation strategies are solely dependent upon online marketing. Hence, apart from posting phenomenal content on the web, you need an informative website to ensure success. Apart from SEO, content generation, and campaigns strategies, you'll be required to put extra effort into managing your website while staying consistent at performing all the inbound lead generation strategies.
Thankfully, a solution is emerging.
While traditional CMS like WordPress is great for your beginner blogger site- any sized enterprise knows how complicated it gets when you're ready to start expanding. The marketing-friendly features only go so far, and the 'cost-effective' structure becomes convoluted once you need to hire developers to fix bugs, slow load times, and security issues!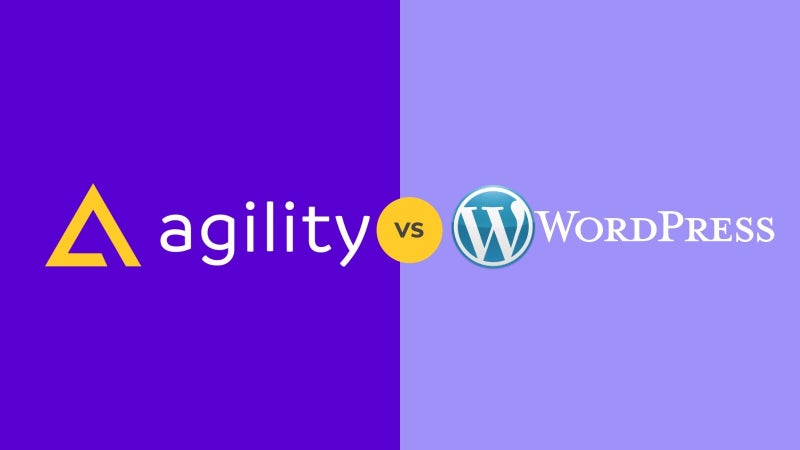 Contemporary, headless CMS came in to solve many of these security issues and made it easier to make website updates. Unlike in WordPress, headless CMS vendors allow enterprises to easily repurpose modules and content- saving them time and money on developers having to re-create new pages every time!
That said, most headless CMS is designed solely for developers. It's easy for them to go in and create modules using their preferred coding language- but that leaves behind the marketers!
Your marketing team is the ones who make constant updates to your website- they A/B test landing pages, post blogs, make SEO/ metadata updates and more. If your CMS is not accessible to them, they'll be CONSTANTLY relying on developers for updates. With the fast-paced nature of marketing, your inbound/outbound strategies will be severely hindered.
So... what exactly is the solution? We're glad you asked.
Agility CMS takes the best-of-breed approach to your digital content. The headless content management system is a harmonious balance between the accessibility of a traditional CMS like WordPress and the speed/security of headless CMS.
It's also renowned for its top-notch customer support and integration partners.
#2 You Have No Or Less Control On When A Lead Will Generate
Inbound lead generation takes enormous effort and is time-consuming. After all, your team will have to work days and nights to create a relatable content strategy. Apart from this, you have to wait for the prospect to reach you.
#3 Inbound Marketing Can Be Overwhelming At First
Mainly for start-ups, inbound lead generation can get overwhelming and time-consuming.
#4 A Strategic Approach Is Required For Its Effectiveness
Have you ever set goals that you can't quite achieve? Nearly all brands, at some point, have failed to achieve their goals only because they never had a concrete inbound lead generation strategy. Start with the below to help guide you:
Identify your audience.
Find your target audience's pain points.
Create a strategic content calendar, along with fun yet informative campaigns.
In the end, think of promoting the content. Share content or schedule posts on facebook, and Instagram to engage and grow your audience base.
What are the pros and cons of outbound marketing?
The objective remains the same, to generate leads; still, outbound and inbound marketing carry enormous differences. When it comes to outbound marketing the majority of tactics need additional costs.
Pros
#1 Reaches a New Audience
As you read above, inbound lead generation strategies are restricted to people searching for a product/service or brand similar to one's business. Brands solely focusing on inbound marketing may be missing out on an untapped target audience.
#2 Visual Storytelling
Outbound sources such as billboards and television still remain effective, while not as commonly used without adjacent marketing.
#3 Less Competition
Under inbound lead generation strategies, prospects get the time and opportunity to look for your competitors. But when it comes to outbound lead generation, you don't wait for people to approach your business- you directly advertise to them.
Cons
#1 Outbound Strategies Can Be Tricky To Track
Of course, it's easier to check how many people arrived at the event you hosted, but how will you keep track of how many people paid attention to your advertisement on the billboard or in a daily magazine? Our experience from the industry states it to be one of the biggest disadvantages of outbound lead generation. If you are investing your sources in advertisements, sending out flyers, billboard posters, or television advertisements, the one thing you will have to get straight is- there's no way you will be able to track the growth. It is so complicated that you may spend too much without understanding how much ROI is to be expected.
#2 Non-Filtered Leads
You won't deny that the moment you see an interesting advertisement, you sign-up, or you take the flyers passed to you. But, it further creates chaos, all the people apply, and you get left with non-filtered leads.