Finding the tools you need to build a marketing tech stack is difficult. The mental effort it takes to decide on which tool to include and which one to leave out can be taxing.
For most marketers, the process starts with sorting through the vast number of tools available, most of which have overlapping features.
They do this by reading through personal user reviews, and the bold ones head over to Twitter to ask for recommendations before signing up for trials or showing up for product demos. The process continues until they have the tools they need in their tech stack.
It's easier to either stick with the tools you already have and continue procrastinating on building your tech stack, not knowing how it would help you improve your performance and hit your KPIs.
However, understanding what goes into building a solid marketing tech stack will make it easier to choose the tools you need and focus on implementing your marketing strategy.
Building a marketing tech stack is both an art and a science. This post will walk you through how you can blend the two and provide you with six examples of tools you can start with to build your marketing tech stack.
What is a Marketing Tech Stack?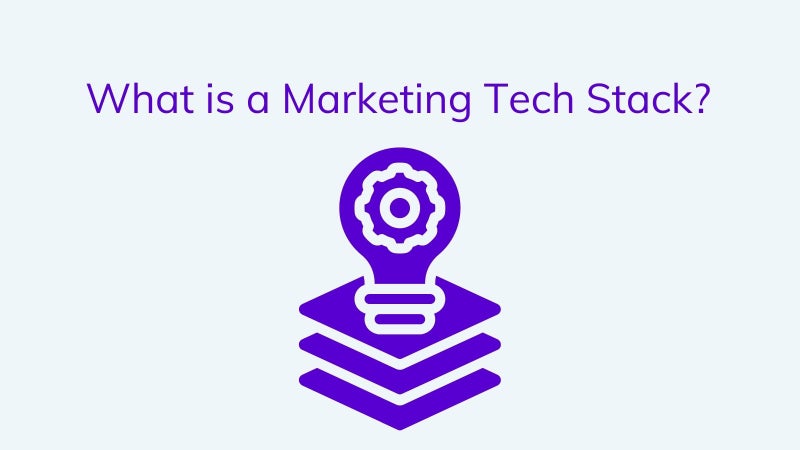 A marketing tech stack is the combination of tools marketers use to run their marketing activities, such as lead generation, keyword research, content operations, customer service, email marketing, and marketing automation.
These tools help marketers collaborate, streamline marketing workflows, automate repeatable tasks, and collect data on the marketing campaigns to attract, convert and retain customers by personalizing the entire buying journey.
Most marketing tech stacks may include several stand-alone tools that perform a specific function, e.g., email marketing. Other tech stacks include an all-in-one platform to run a particular marketing activity, e.g., content management, and a few add-on tools to fill in the gaps that the platform can't fill.
The goal of building a tech stack is to do more with less. You avoid violating company expense policies by spending too much on tools you don't need.
You also keep things simple by having the right tools in your tech stack and focusing on ensuring that you're making the most out of your tech stack to drive a positive ROI.
How to Build a Marketing Technology Stack
There is no right way to build a martech stack. In his essay, Traction vs. Growth, Brian Balfour argues that the growth curve in most startups has three stages; traction, transition, and growth:
Each growth stage will present unique challenges no matter where you are on the growth curve.
For example, two startups in the transition stage could be struggling with getting more results from their content.
Since each startup is different, the solutions to this challenge won't be the same. For some, streamlining their writing workflow might help them publish better content.
For others, it could be removing data silos to have a single source of truth that helps them make better decisions from the insights they collect from their content marketing efforts.
That said, here's how to go about building your marketing technology stack stack: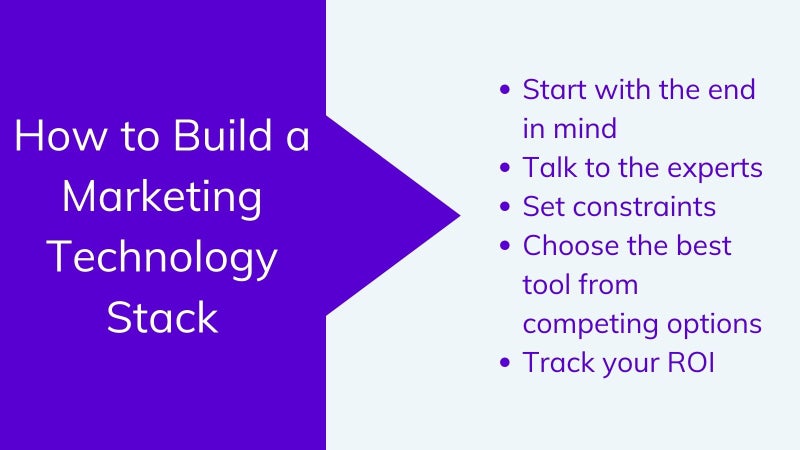 1. Start with the end in mind
Whenever you have a challenge that a tool can solve, it's natural to want to pick the most popular tool you've heard of and add it to your tech stack.
However, you might pick the wrong tool if you don't slow down to dig deeper into the problem, understand what you're dealing with, and get your priorities right. As a result, you'll waste time and company resources with no ROI to show at the end of it all. To avoid this, start with the end in mind by looking beyond having the tool in your tech stack. Here are a few questions to help you gain clarity:
What are your top-level marketing goals/objectives three years from now?
How does blogging contribute to achieving these goals/objectives if you're using content to grow the business?
What challenges are you facing now that will prevent you or the team from moving closer to these goals and objectives?

2. Talk to the experts
In this case, the experts you need to talk to are the end-users of your tech stack. If you're already running a content team and you have a set of tools you're using, your team members are the experts.
They're the ones who are down in the trenches each day working with the tech stack you're building. Here are the questions you need to ask them:
What challenges do they face daily when using the tools you already have? It could be that a specific tool doesn't provide them with the data they need to make better decisions, or they aren't getting enough support whenever they encounter problems with the tools.
What tools do they need to help them perform better? You may have a list of tools in mind, but you must listen to their suggestions and reach a middle ground. It's the best way to get their buy-in and act as an incentive to help them make the most of the tech stack you'll build.
3. Set constraints
Having gained clarity on your result and collected feedback from the team, the next thing to do is to set constraints.
Constraints help you focus on addressing the right issues when building your marketing tech stack and avoid unnecessary distractions. Here are a few constraints you can set for yourself:
Fix the strategy, then look for a tool: Do you need a tool to solve the challenges you identified in the first step, or do you need a better strategy? For example, if you're having difficulty keeping up with publishing schedules, could it be a problem with your workflow, or do you need a tool that helps you streamline your content approval process? Most content management tools come with basic workflow management functionality, so if you have trouble publishing content, you may not be paying attention to your strategy.
Is there a better way to use the tools you already have? For example, upgrade your current plan and create tutorials for new team members to show them how to make the most of your tools.
All-in-one platforms vs. stand-alone tools: What gaps are you looking to fill with the tools you're looking for? Automation of business processes or improving collaboration? Can you get an all-in-one platform to fill this gap, or do you need a tool to solve a particular problem?
How much are you willing to spend on your tech stack? If you're looking for tools tailored for small and medium businesses, you won't waste time going for enterprise-level tools that are way beyond what you can afford.
What are your non-negotiables? Every tool you use has its shortcomings, but what can't you afford to live with? These are features you're not willing to trade for. Is it customer service, ease of use, integrations, or security?
Continuity: Is the tool you're adding to your tech stackable to evolve with your needs, or will you have to keep changing tools to adjust with different stages? Answers to this question will depend on your budget and what you're willing to trade-off. Can you go for long-term loyalty to one tool at a particular price point over short-term loyalty to another and endure switching costs?
4. Choose the best tool from competing options
You already have a list of tools you want to try out. If you've followed the process we shared above, almost all of the tools on your list are top contenders, making it easier to streamline the purchase process and start using the tools.
Before that, you have to eliminate a few tools from the list to get the best. How do you break the tie and pick the right tools to add to your tech stack?
Look at the challenges you identified in step one. In this case, let's assume we are struggling with lead generation.
Assuming your lead generation strategy is in place, the next step is picking the tool or platform you need to implement the plan.
Now, to make sure you pick the best tool, go back to your constraints to guide you on which tool is a great fit and has the features you need to help you solve your challenges. Which tool lives up to most of the constraints you've set?

5. Track your ROI
Is the tool you picked helping you move closer to your marketing metrics and goals? If so, what's working?
Can you double down on that (maybe by upgrading your payment plans?)
If not, why is it so? Often, the tools may not be a problem. Please include if you do not have a workflow showing the team how to use the tool. If you need support from the tool to help you make the most of it, reach out to the support team.
If all else fails and you're confident that your strategy is solid, then pick another tool that is a better fit for you.
The Best Marketing Tech Stack Tools To Consider
Most effective martech stacks thrive on their ability to have different tools working together seamlessly, so you can pull the data you need from one tool to the other and take advantage of the various capabilities of each tool to run effective marketing campaigns.
Having covered the process you can use to build your marketing tech stack, here are a few tools that would blend nicely with what you're looking for.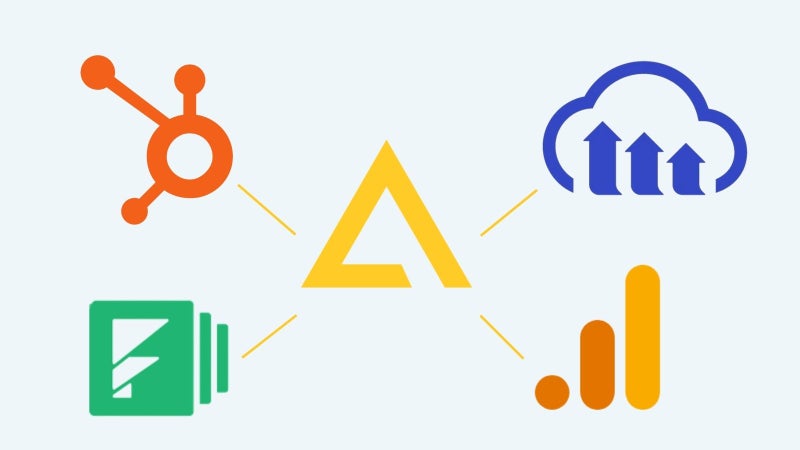 1. ​​​​​​​​​​Headless CMS
With a headless CMS, you must build your website and focus on creating your content. You no longer need to worry about managing templates, plugins, or making design changes.
And if you have a developer, they can focus on building features and improving the design of your site while you deliver more value to your customers with less time spent worrying about infrastructure management.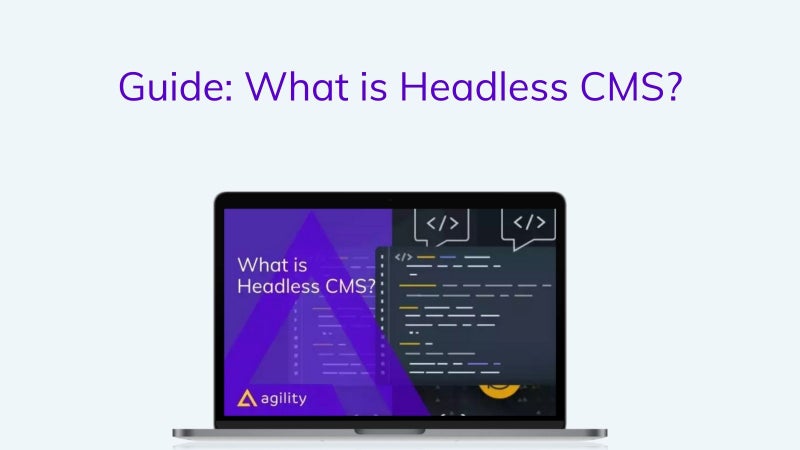 That's where Agility CMS comes in as an ideal solution for teams, enterprises, and developer-friendly organizations that need to manage content without the overhead of a traditional CMS.
Agility is built on top of the latest web technologies like React and GraphQL, so it's always up-to-date with the latest features.
It makes publishing content simple and fast with its lightweight and non-intrusive nature and integrates with most other tools you may need to include in your marketing tech stack.
2. CRM
HubSpot CRM is one of the best tools for small and medium-sized businesses looking to grow their customer base and increase revenue by building a more extensive pipeline and converting more prospects with our sales, marketing, and customer support software suites.
Create forms inside HubSpot CRM and, thanks to its seamless integration with Agility CMS, deploy them with your content for lead generation.
Once you have your leads, you can nurture them using the CRM and manage your sales pipeline through prospect tracking and reporting dashboards to see how well you're doing.
Hubspot CRM simplifies how customers, prospects, and employees interact with your business and content. With powerful features like tasks and link tracking to help you close deals faster,
Create tasks, link them to deals and contacts, and watch who interacts with your content. It also allows you to create email sequences and schedule emails to go out at a later date.
The integration also allows you to track links and emails to help you know who is interacting with your content. This way, you can segment your list and customize your interactions further by providing customers with what they need.
3. DAM
Managing your digital assets is critical in content operations because you want to ensure you have the right assets at the right time to share with customers on their buying journey.
You also want to ensure that your assets are appropriately used to reduce duplication of efforts.
So, with Agility CMS storing your content assets, Cloudinary stores your visual assets.

The integration allows you to work in Agility CMS to find the images and link them with the content you need to publish without switching from one tool to another.
Cloudinary also has a solid customer service team, continuously updating its features to make it easier to manage your digital assets.
The intuitive user interface makes it easy for everyone on your team to learn how to use the tool to find and share visual assets with internal stakeholders.
4. Analytics
Most marketers are used to Google Analytics with traditional CMS tools. When using a headless CMS, the integration gives you a comprehensive overview of all the channels you share content with.
Google Analytics is a powerful, cost-effective way to analyze and understand your data. Find insights that support your business goals, make data-driven decisions, and improve your website. Take advantage of the predefined Google Analytics report templates or build your dashboards with their easy-to-use API.
Google Analytics helps you analyze your website traffic by reviewing the behavior of your site visitors. It also allows you to compare alternate versions of your pages (mobile vs. desktop) to understand how visitors found your website and view demographic reports on different groups of people. The dashboard also provides a summary of your data at a single glance.
With Google Analytics, you'll make more informed decisions with our easy-to-use, powerful insights. Telling you where your customers are coming from, how they find your content, and what they do once they get to your site.
5. Automation
Formstack allows you to create forms and surveys to collect your needed data. The drag and drop builder makes it easy to customize the form to stay consistent with your branding, especially if you're using Agility as your CMS. To make it easier to fill in your forms, Formstack allows you to create conditional logic. The integration with Agility CMS will enable you to generate a web form automatically, embed it on your site, and share it on social media to collect the insights you're looking for.
6. SEO
Ahrefs is one of the best SEO tools available today. The tool comes with extensive keyword data and SERP history, high-quality backlinks, and powerful content analysis tools.
Using Ahrefs with Agility CMS helps you know where to find the best keywords and optimize content production by identifying content gaps that your content can fill.
You can also conduct a detailed backlink analysis and track outbound links on competitor content. You can also conduct a site audit using Ahrefs and track your content's performance.
Conclusion
By now, you have a sense of clarity on what you need to do to build your marketing tech stack to grow your business and build your audience.
Here's a quick recap; start with the end in mind, talk to experts (a.k.a your team members), set constraints, choose the best tool from competing options, and finally track your ROI.
Your needs will differ from other startups even when facing similar challenges. Go through the process we've outlined above to help you build a unique tech stack that solves your challenges and enables you to hit your marketing goals.