Did you know? Most businesses have to deal with a major sales slump during summers.
If you're curious about why is that so – well, you know. With all the beautiful weather, people are reluctant to spend their time glued to the screens shopping online - a perfect activity for a long cold winter. Most shoppers head outside to catch some rays.
That brings us back to our prime concern, i.e., tackling the downfall in sales during summers. How can you effectively deal with low sales? Or better boost them up to at least meet the borderline of your goals?
Allow us to guide you through with a few good ideas!
1. Let Summer flood On-site Experience
The season isn't exciting people enough. So, it falls upon your shoulders to make the season enjoyable and appealing enough. You can begin with this only by customizing your homepage as per the vibe of the season.
Redesign the Homepage
To hype summer vibes, redesign your homepage's color scheme. Perhaps, opt for brighter colors like orange, yellow, peach, or hues of bright, blue skies. Add up summer phrases and opt for bubbly, lively fonts to counter the otherwise dispiriting vibe. If changing the entire look of your homepage doesn't sound quite right, you can add up a separate banner for summer sales and promotions.
You can easily source inspiration from fashion brands like this Reebok homepage.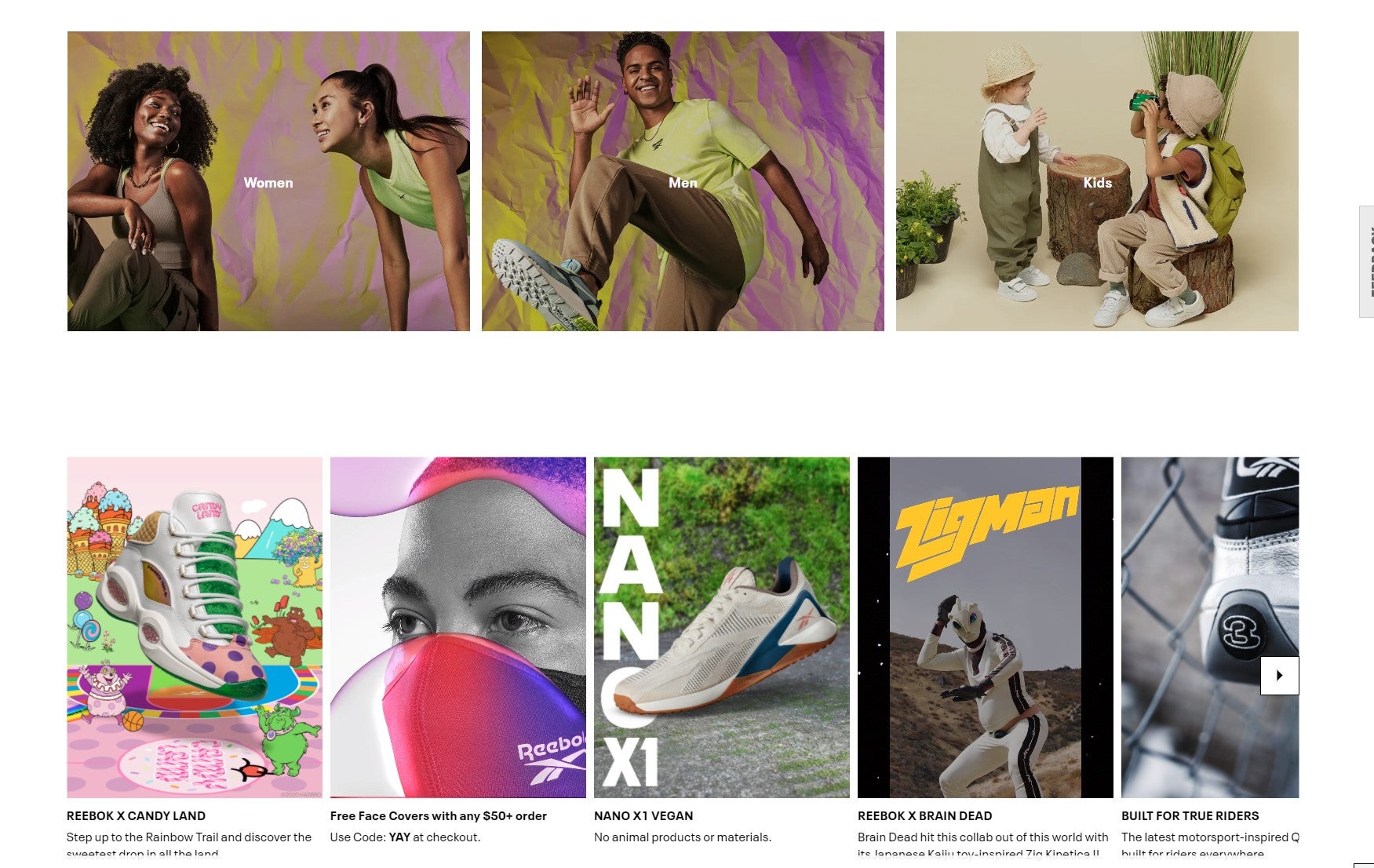 Make the Website Easier to Use
Making a big deal out of summer's arrival is all cool. But you ought to work on maximizing the usability of the website simultaneously. Ensure that the website runs in a mobile-friendly format. And place relevant navigation boxes on the front page. If there's an exclusive summer sale for sunglasses solely, add a button to direct the user directly to that page.
2. Update Your Landing Page
Now, you need a separate landing page for boosting your summer sales campaign.
Prominent Elements of Summer Landing Page
If you offer services, then add up high-quality relevant images depicting your nature of service. Next, add up comprehensive and all-embracing descriptions. Don't forget to add a CTA phrase and a CTA button like Shop Now.
Add-ons
Other elements that could elevate the value of your landing page significantly are the benefits of availing of the summer sales campaign. Or you can add the benefits of your products or services.
3. Introduce Season-Specific Promotions
Perhaps, the very first and obvious way of boosting your sales during summers is introducing season-specific promotions. Now by season-specific, we do not only mean relevant to the season but also limited to the season.
Exclusive Limited Time Offer
Limited-time offers and products are known to gather better traction. By providing an edge of running out, these products have a greater demand and quicker response from the clientele.
This tactic is common for hotels and experience destinations. Here is an example: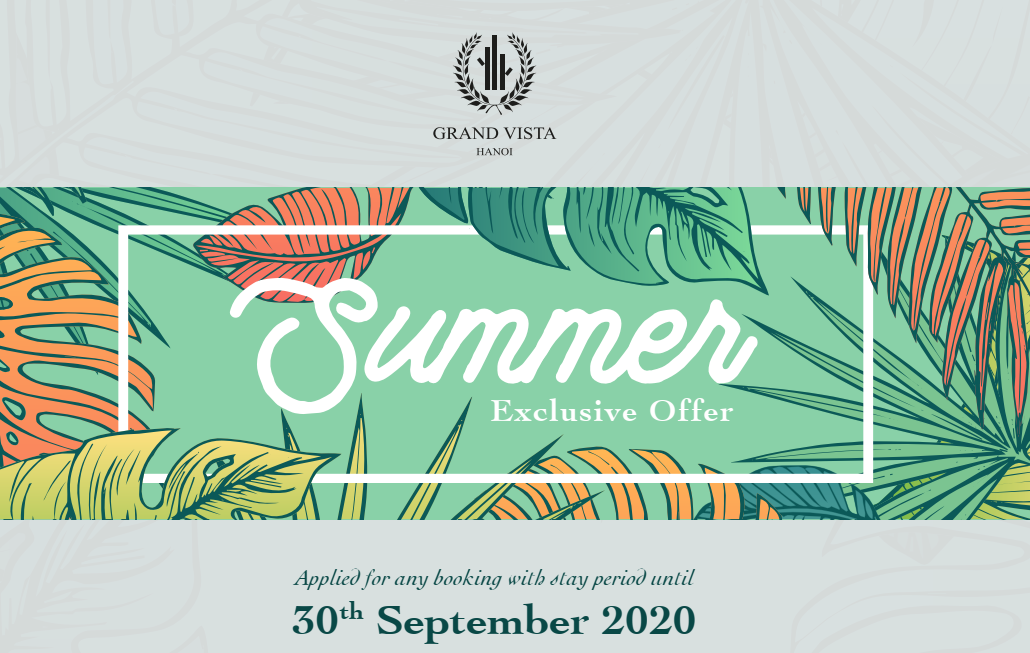 Deal-of-the-Day
Deal or deals-of-the-day is yet another promotional approach that you can adapt for selling your goods real fast. Limited Time Offers may stretch to days giving your clientele ample time to procrastinate or overthink enough to change their decision. In comparison, the deal of the day generates quicker results.
4. Now, Hype Up these Promotions
You've put up some appealing and inviting promotional offers. But are your clients aware of all the promotions you've put up? Or are you hopelessly expecting them to keep checking up on your website just in case something exciting is up? Well, if that's the case, we advise you to change your ways right away.
Direct Approach
Inform your audience of what's up and about directly through digital marketing channels like email and social media. Let your subscribers on email platforms, Facebook, Instagram, Tik ok, Snapchat, and other mediums know that you've just put up a buy one get one free offer for only three days! Skechers are known for flashy summer promotions, get inspired!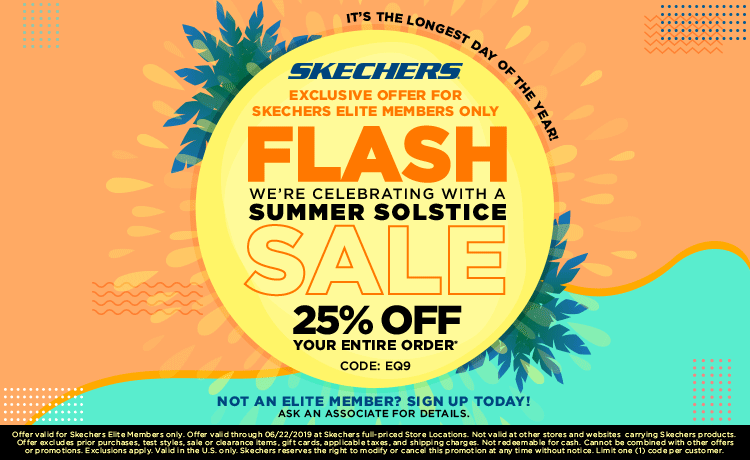 Indirect Approach
Affiliate marketing, as well as content marketing, are two indirect approaches to informing your audience about the ongoing and upcoming promotions. These bring in newer visitors. Plus, SEM, i.e., paid shopping ads, can also do the job of alerting people with similar interests about your ongoing sale.
5. Switch to Headless CMS
Boosting sales does not only concern attracting and inviting customers. It is also concerned with maximizing the productivity of your team. Hence, we suggest the use of a headless CMS, which takes care of storing and adding content to all desired platforms or outputs from one place. Now, how does that boost your sales?
More Time - More Sales
Using a headless CMS will liberate your IT team from unnecessary stress and will provide them with time to work on other aspects of the business. You need not trouble your team with separate web and app development as well as separate maintenance of the two. Instead, you can have your team focus more on product design, product-selling campaigns, etc. Or let them finish days earlier :p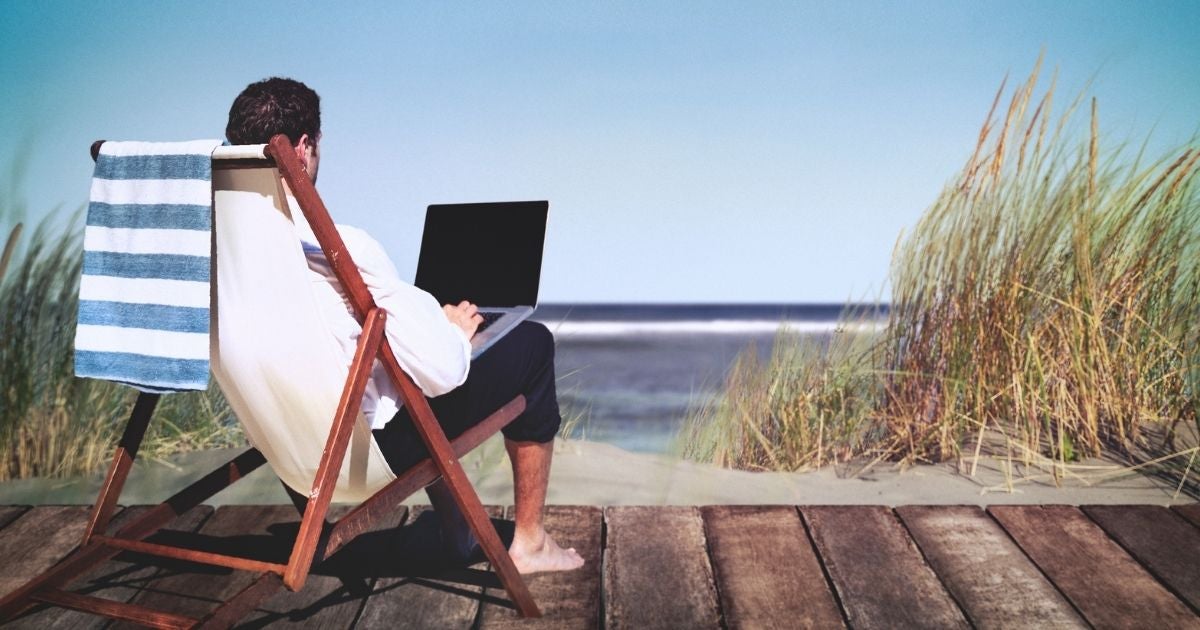 Headless CMS can boost your bottom line in many other ways.
Empowered Marketers can test Landing Pages and easily optimize content, page layout and call-to-actions all by themselves - no developers needed!
Learn more: How a Headless CMS Can Boost a Marketer's Bottom Line
Enhanced Security
Headless CMS happens to be separated from the presentation layer. Hence, leaving a small area open and exposed. Hence, you need not invest yourself and your resources unnecessarily in securing the site. It is also quite cost-efficient.
Learn more about How Headless CMS can improve your Digital Security.
6. Advertise, Advertise, and Advertise!
We can't stress the value of advertisement and publicity enough. The people out there, are tired and uninterested. You need to grab their attention somehow. Ads can help a great deal with this goal.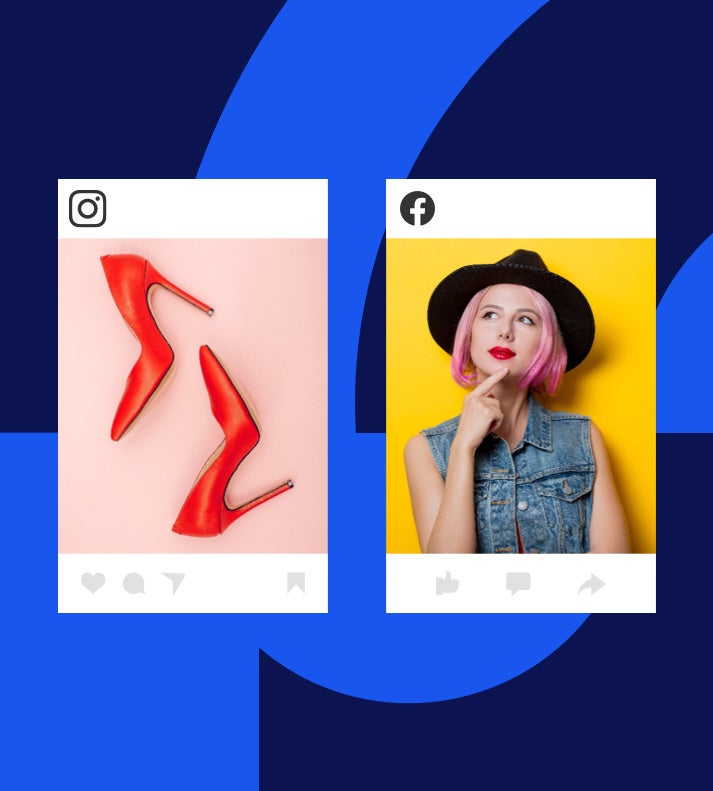 Facebook Ads
Incorporating elements like multi-product carousels and videos in Facebook ads to publicize your summer offers and products will get you better attention, particularly because more than 2.79 billion people use Facebook globally.
Also, you need not worry about investing extra sums in producing carousels, graphics, etc. There are several free and proficient graphics maker tools available online. For example, for carousels, you can head to ContentDrips. But the point is, adding these elements to your ads will instantly generate a good response, especially if you belong to areas with the densest usage of the platform.
Instagram Ads
As of yet, Instagram has the greatest eCommerce potential amongst all social platforms. 83% of shoppers run to Instagram when seeking a new product. Again, innovatively and smartly crafted ads can boost your summer sales to a great extent.
Google Ads
With well-timed targeting and an intelligently crafted copy, you can increase the sales activity via Google search, display, as well as ads.
7. Engage Your Audience in Contests & Giveaways
Following this, you can opt for contests and giveaways to encourage your audience to participate in your summer activities. These will not only create an exciting buzz, making your products popular and in-demand for the while. But it will also generate an opportunity to acquire feedback and endorsement from your loyal customers.
Giveaways
When conducting giveaways, ensure that you return the value of time that your audience will be investing. Offer them an equally good reward. And do not forget to add elements like tagging friends and resharing so that your word reaches out as far as it can.
Contests
Run contests that demand a little more input from the user's end and greater reward. Contests usually run for a longer time than giveaways. Thus, you can expect more spread of the word from these.
Ask for Feedback
Lastly, make it a part of your strategy to request your audience to share their shopping experience with friends, fellows, and colleagues. Moreover, you can also request them to write a review or be a part of the customer video testimonials campaign. It will help in increasing your business authenticity.
8. Offer Loyalty Programs
If you want your customers to keep coming back, you need to make them feel valued. One way of doing that is to offer the best possible quality in terms of products & sales. Another great way of doing this is to offer loyalty programs.
Offer Loyalty Rewards
Offer unique coupon deals, added benefits, and loads of appreciation to those who keep coming back. Provide them with more buying power and make them feel a step ahead or a level ahead of the rest.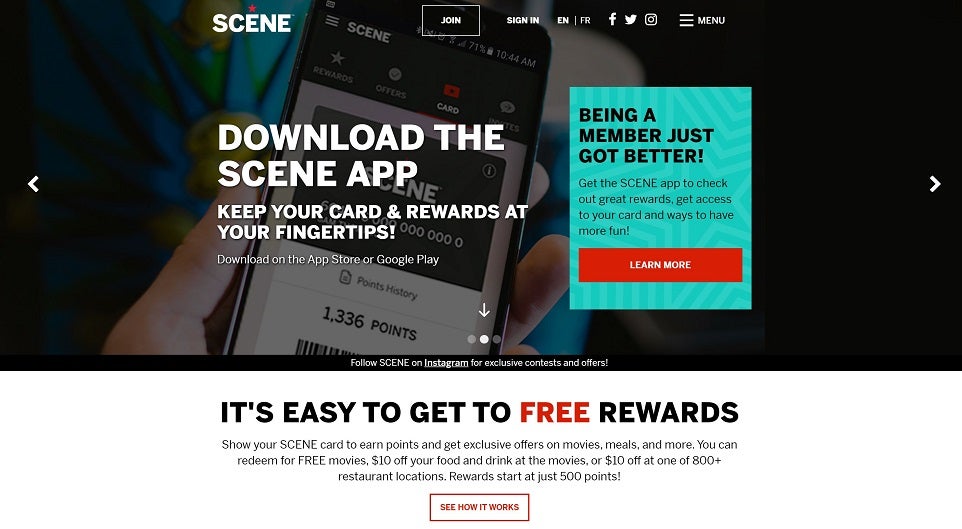 Read our case study: Innovating Customer Experience for SCENE Loyalty Program
Prioritize them
You're already keeping track of your most valued customers. Why not let them know about all the attention they're receiving for being a loyal customer? Whenever you set up a sale or set up a limited-time offer, ensure they get informed first. Also, send them appreciation gifts to communicate your gratitude.
9. Upgrade Content Marketing Strategies & Tools
Now, you cannot expect static sales to jump into a buzz if you're not willing to level up your content game. Regular marketing is not yielding sufficient results currently. Is it? Hence, time to level up.
Video Marketing
Kick-starting your brand-specific video marketing campaign. According to recent stats from HubSpot, video marketing has become the most sought-after format for content marketing.
It's no secret that seeing is believing. An amazing video with your customers' testimonials, a documentary on how you started this business or an interesting animation can convince your audience to buy instantly.
Blog
Blogging about your industry-relevant topics could level up the sales directed or generated significantly. Hence, make sure you post regularly in the blog section of your website.
CRM Integrations
You can not do it all and this is why you need help from handy apps and integrations. If you are building an amazing Digital Experience, you need a fully functional Digital Experience Platform, DXP.
Join this workshop if you want to learn more about DXP.
10. Summer-themed Email Campaigns
You collect all those emails for a reason. Now is your time to make use of them.
Wishlist Emails
Add an option of My Wish list on your website. Let this place be where your visitors and customers can leave their preferred set of products, where they can always come back to what they wanted to purchase. Apart from the refreshable cart, ensure that you email the wishlist to your respective client as well.
Early informants
You can even craft enticing and exciting emails as a tool for your pre-summer sales campaign. In these emails, hype up the launch of your upcoming summer sales campaign by sensing glimpses of sale perks, or perhaps, the lookbook of your summer collection or similar stuff.
Cart Reminders
You can make effective use of email marketing to remind your clients of their wish list or to-buy cart if you notice abandonment. Learn more about best practices for your e-commerce shopping cart processes to minimize abandonment.
If you don't have a modern e-commerce cart on your website, consider this integration with Snipcart.
This easy tutorial with video explains how to start with modern headless eCommerce using Agility CMS with Next.js and Snipcart.
Final Words
Summing up, an eCommerce business isn't a piece of cake. Every season, every new frame is going to pose a new threat, bring about a challenge. You will need to stay put and navigate your way around calmly and patiently. With that said, even as your sales stoop low, do not lose hope. With these strategies, you'll make it back to the top in no time!
Keep Learning
If you want to learn more about why Agility CMS is faster, make sure you read these articles: