To be a successful online seller, you need to be on top of your game to stand out from the multitudes of sellers on the web. When the world was turned upside down by the Covid-19 pandemic, the ecommerce sellers that stayed unique increased their chances of survival.
But standing out might not be as straightforward as most people would think. There is a thin line between what would help you stand out in an ever-changing business atmosphere and what would make potential customers shun you.
That is why we have compiled a list of some unusual hacks you can use to enable you to stay unique and stand out from the competition.
Benefits of ecommerce. Why do you need it?
So why ecommerce? With the increase of more people being connected on the internet and living in a digital era, it's pretty clear that ecommerce is the future of shopping.
Before we get to our key point, let's look at why so many businesses are turning to ecommerce to survive.
1 | It is more affordable and easier to start
Unlike a brick-and-mortar business, you can start an ecommerce business right from the comfort of your home. That's because it is not only easier to start but also cheaper. You won't be required to spend a lot of money on rent, worry about the store location, or equip the store.
In addition to that, you won't need lots of employees to start with when opening an ecommerce start-up. That will, however, depend on the type of products you are dealing with. In time, your start-up might grow to levels where you will need to get employees. Until then, that won't be compulsory.
2 | You can Easily Go Global
As you might be aware, the internet has made the world a global village. Something can happen in a certain part of the world, and in a minute, the whole world will have heard of it thanks to the internet.
If news can travel across borders, why wouldn't your products? While selling on the internet, a global market base is at your disposal, allowing you to quickly scale your business to cater to local and international clients.
Once a customer has brought a product, you can use the many available courier services to send it to them. To further increase your outreach you can use affiliate marketing software to reach more customers.
3 | Easier Personalization
Because of all the user data available online, an ecommerce business can easily come up with personalized customer profiles that help them connect with customers on a broader basis. That will, in turn, help the business to understand their customers' needs better.
4 | Convenience
You can't argue with the convenience of ecommerce start-ups. A customer might stumble upon your ad at any time online, be it 11 pm or 9 am, and you could have whatever they need faster. It is, therefore, easier for you to turn into a full 24-hour business as long as you don't fatigue yourself.
The above benefits could have you salivating at the prospect of raking huge profits from the internet. It is, however, prudent noting that there are millions of businesses on the net. To attract customers, you need to stand out.
The unique tips below should help.
Unique Hacks to Retain Ecommerce Customers
1 | Add a Live Chat Option on Your Website
There is no faster way to gain the trust of potential customers than to have a live chat function on your site. A live chat will answer any questions your leads might have and increase the chances of converting them into customers.
Customers are more likely to return to a page or site where they had a chance to chat with the seller and get to know exactly what they sell. When adding a live chat function, there are many options to choose from, such as Intercom, Hubspot, Chatra, Olark, Jivochart, and many others.
2 | Increase Your Page Speed
Have you ever been to a page that took a long time to load? How did the wait make you feel? What you felt is exactly what your customers will feel if you have a page that takes longer than three seconds to load. Yes, three seconds.
As we have already mentioned, the ecommerce sector is one of the most fiercely competitive business sectors. The slightest issues could lose your potential customers. That is why you need to ensure your page load speeds are super-fast.
The best loading speeds will require you to go for the best web hosting services to avoid making your customers wait too long for the page to load.
Learn more: What Is Page Experience and How a CMS Can Help Boost SEO
3 | Go Big on the Visuals in The Page Design
Customers are more likely to consider making a purchase when your page has high-quality images of the products you deal in.
You will need to ensure the graphics are top-notch to ensure you attract customers. Excellent graphics will easily help you stand out and make the site look better than your competitors'.
Like in any other industry, image matters, and you should therefore be prepared to spend big to boost your image by having a site that stands out.
Check out this workshop with Cloudinary about Image optimization.
4 | Go for Controversial Call to Action Statements!
If you are familiar with show business, you must have heard of the phrase that controversy sells. Why not then be as controversial as possible with your call to action button? By controversial, we don't mean outrageously offering beyond what you can offer.
You need to ensure your direct call widget grabs the attention of the customer. Have you ever gone over an article that had an outrageous headline that made you click the link and read it? Those are the techniques you should be using to attract visitor attention.
5 | Utilize Free Shipping
Most business owners are reluctant to offer free shipping because it seems costly. It might appear foolhardy to offer free shipping, but did you know that some customers can be dissuaded from buying due to high shipping costs?
Offering free shipping doesn't have to be an everyday thing and you could even offer to pay for half of the shipping fees. You could integrate discounted deliveries or use a dynamic pricing strategy for ecommerce to enable you to keep a handle on some of the customers that find it harder to pay the shipping costs.
Of course, we don't have to tell you that you need to be wise about it, or you could end up turning it into a loss-making affair.
6 | Join Tiktok!
Since 2020, several social networking sites have exponentially increased in popularity. Tiktok is one of the more popular options that most ecommerce businesses seem reluctant to embrace. Such is the influence of Tiktok that even the new generation users are now being termed the 'Tiktok generation."
That generation can be one of the greatest customer avenues if you run an ecommerce start-up. Most ecommerce businesses have been focusing on the more established sites like Facebook or LinkedIn, but Tiktok could prove to be a game-changer.
A marketing strategy that will utilize all the social networking sites should see you attract more customers. The same applies to email marketing as well.
7 | Utilize Unique SEO tactics to Enable Customers to Find you
Potential customers can't find you if you aren't visible online. Many companies spend thousands of dollars to appear on the first three pages of Google search queries.
What is the secret to being more visible online, though? SEO optimization. SEO is a cheaper and more long-term alternative. With SEO optimization, you increase the chances of customers bumping into your site on the web. It could then lead them to your page, where further persuasive tactics should help convert them into buyers.
Optimizing for SEO isn't that complicated since there are many options available on the market. SEO enables you to have a better understanding of what your clients are searching for. There is much that can be said about SEO, but the basics are simple to understand and utilize.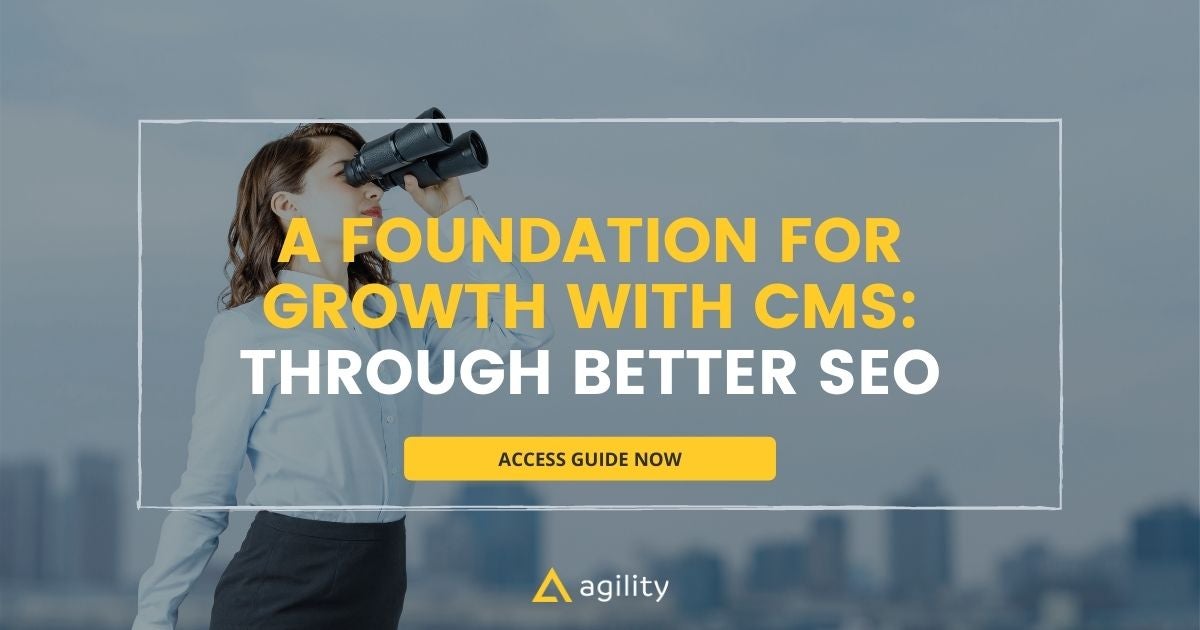 You can do your research and get to know specific keywords used by your target group when searching for products. Keywords enable your clients to find you easily and guest posting on popular sites with backlinks to your site can increase the traffic on your business website. Practicing good SEO practices in your marketing campaigns gives you a better return on your investments.
Chances are that if you have high online visibility, customers could be persuaded to look forward to doing business with you. Who knows, maybe it could also help you prevent customer churns.
Learn more: Complete SEO Guide For Your Ecommerce Website
8 | Have a Highly Personalised Home Page
You need to optimize your customers' experience. Most of your customers will most likely land on your homepage before going to any other page on your website. That is why you need a highly tailored home page that speaks to the customer personally.
Also, ensure that your website is mobile-friendly so that users accessing it using mobile phones and tablets can view it easily.
Machine learning systems could help come up with a more personalized appearance for your homepage. Customers will love the fact the homepage has been set up to cater to their tastes. You will, however, need some data to get you going.
9 | Utilize Customized Loyalty Programs
Customer loyalty programs are another unique way to impress customers. You will, however, need to run them right. You could use coupons, run a customer reward program, or even use vouchers.
However, you will need to develop the proper criteria for rewarding customers to ensure the program has the right effect. For instance, you could run a program where customers get several incentives if they invite friends.
Send handwritten thank you notes to your most loyal customers. Several companies can even automate this for you.
10 | Organize Prizes and Giveaways to Entice Customers
You might be doing everything right but still can't steal customers off your competitors. One unique way you could try is organizing giveaways to entice customers. A potential customer might be fiercely loyal to a competitor but might be tempted to shift loyalties with the perfect giveaway.
When arranging a giveaway, choose products that you are sure will be a hit with the customers.
Bonus Tip: Create Content that Will Attract People to Your Site
An effective content management system should help you market your products and lead customers to your page. If you did not yet you should try is the headless CMS for ecommerce.
However, to try that out, you will need to know what benefits it can have for your ecommerce business.
Benefits of Headless CMS for Ecommerce
For starters, a headless content management system will enable your content to be seen across multiple channels without you having to push it multiple times. That could have a ripple effect on the number of people that will see your content and get to your page.
A traditional CMS is linked tightly between the front end and the back end. Content is created, managed, and stored—along with all of your digital assets—on the site's back end. Contrary to a traditional CMS, a headless CMS is entirely decoupled from the presentation layer/frontend, which in this case is the "head", and the backend is your content repository, known as the "body". When you separate your content repository "body" from its presentation layer "head," it becomes a headless CMS.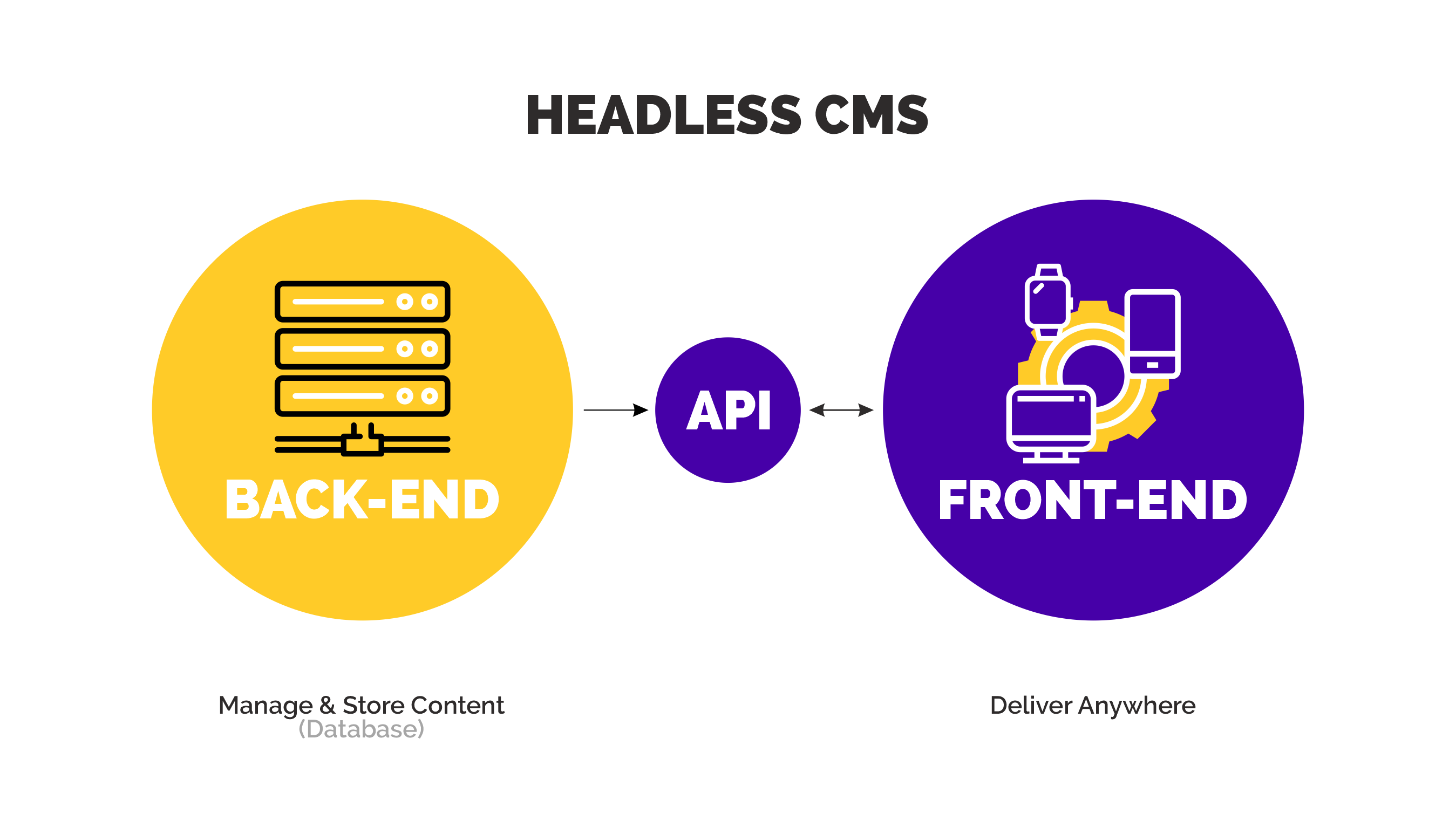 Headless CMS will also enable you to remain competitive in your niche. That's because it allows you to develop faster updates that will have a lasting effect on your backend system. That means you can easily make changes that will coincide with consumer demands.
Another benefit of headless CMS is that it helps to make the customers' experience more personalized. Additionally, it will also add some consistency to how you deal with your customers, which should help you attract and retain them.
Headless commerce allows you to integrate different platforms for your business. Furthermore, you won't take ages to integrate it into any device of your choosing. Therefore, that will enable you to expand your brand's reach to more customers and aid in lead conversion.
Traditional CMS platforms have issues whenever you attempt to manage content marketing strategies across different platforms. A headless ecommerce platform, on the other hand, makes it easier and faster for you to apply your different strategies.
With such benefits, we don't see why you should have any problem trying out headless ecommerce.
Learn more: Headless Commerce Explained: Definitions, Use Cases, and Roadblocks | Agility CMS
To see how these three technologies integrate and help you create a blazing-fast eCommerce store go ahead and check our tutorial: How to start with Headless Commerce
You can also watch this tutorial where we're joined by Zipwhip's Full Stack Engineer, Flor Antara; Snipcart's Co-Founder, Charles Ouelette; and Agility CMS' VP of Product and Operations, James Vidler.
If you want to learn more about how your eCommerce content can go beyond your website and mobile application? Check out our guide to a winning content architecture strategy.
The Bottom Line
Ecommerce is a severely competitive space with millions of businesses fighting for limited markets. That is why we think the tips we have provided here will help you impress customers and stand out from the competition.
You don't have to restrict yourself to only one method of attracting customers. If you can use multiple ways, then go right ahead and try them. The ultimate goal is to have more conversions and more customers.
Author bio:
David Wachs is a serial entrepreneur, David's latest venture, Handwrytten, is bringing back the lost art of letter writing through scalable, robot-based solutions that write your notes in pen. Developed as a platform, Handwrytten lets you send notes from your CRM system, such as Salesforce, the web site, apps, or through custom integration. Used by major meal boxes, eCommerce giants, nonprofits and professionals, Handwrytten is changing the way brands and people connect.
Keep Learning
If you want to learn more about why Agility CMS is faster, make sure you read these articles: