Ecommerce continues to be a booming industry as more people use online platforms to buy products. The estimates indicate the industry will grow 50% higher by 2025, promising plenty of opportunities for sellers worldwide.
That also means that the competition for customers will be higher than ever. As an online store owner, your job is to take all the necessary steps to stay ahead of the game. Luckily, there are plenty of strategies that can help with that.
One way to successfully boost sales is carefully analyzing the data. This guide will help you understand the improvements you can make to your online store, thanks to the data in your possession.
Before we go into more details, let's first explore the types of analytics that are especially useful for an eCommerce brand.
What is eCommerce analytics?
Simply put, eCommerce analytics is a process of obtaining all data that impacts your online store's performance. Regardless of the type of your eCommerce shop, your dedicated development team can integrate different analytics tools with platforms such as Shopify, WordPress and Magento. Here are a few to consider:
Audience acquisitions analytics
Behavior analytics
Marketing analytics
Using these three types of analytics will help you get more sales. Let's examine each of them in greater detail.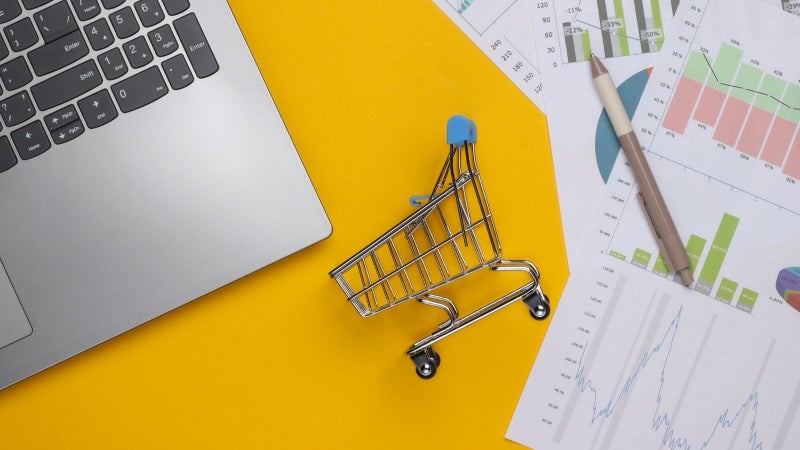 Audience acquisition analytics
One of the most useful analytics is the one that goes into all the details about your audience. Analyzing that data will help you understand:
Traffic origin — Where is your traffic coming from?
Discover how effective your marketing campaigns are and how you rank for keywords. Explore different traffic sources to conclude what you should capitalize on and what works best.
Audience demographics — What is your audience?
For example, Google Analytics can provide you with details about the age and location of your visitors. You can use the data to create better-targeted email campaigns that bring results.
Sales figures — How good are your sales?
Last but not least, monitoring sales figures will help you better understand your visitors' buying habits. Plus, you can easily track how making adjustments to your website reflects on sales results.
With a closer look at each of these, you'll learn much more about your audience and what you could do to make improvements.
Behavior analytics
Another piece of the analytics puzzle that's helpful is behavior analytics. You can use it to check what people are doing on your shop's pages. The best option is to use heatmaps which show exactly where people are clicking on every page of your website.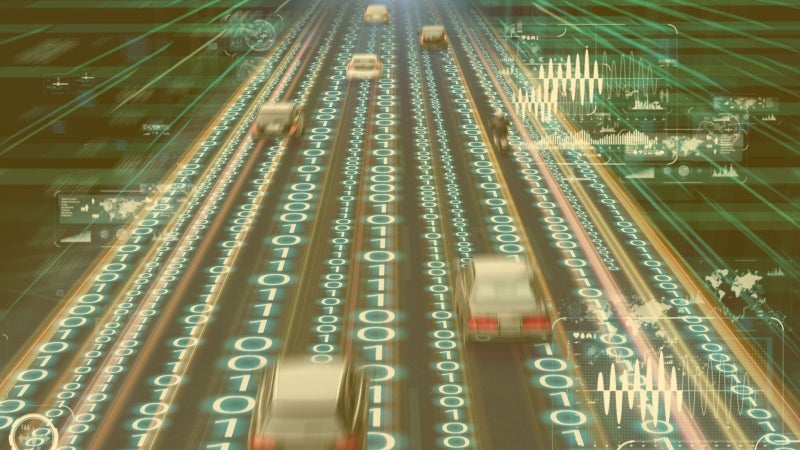 The map colors areas of your website based on user actions. For instance, red color stands for the parts of the platform with the highest activity, whereas the green and blue ones are areas with the lowest.
By analyzing maps of different web pages, you can learn a lot about user behavior and make further optimizations for better page performance. More on that later.
Marketing analytics
To get a full picture of your audience, you must look at your marketing analytics. This will show how people are responding to your content. Whether this includes email or social media marketing, you'll want to understand the data before creating your campaigns. For example, investing in PPC campaigns can bring a lot of people to your website, but you can't run a successful campaign unless you have some figures to start with.
Let's take a look at a few other strategies for bringing more people to your store and increasing sales.

1. Craft effective marketing campaigns
Perfecting marketing campaigns is an ongoing process that requires a lot of data analysis. The good news is that you have everything you need on your website, social media and other marketing sources. With the help of analytics, you will know exactly how to use different marketing channels for best results.
Content marketing
The ideal scenario is to increase organic traffic and have people continuously come to your store. This is the goal of each eCommerce business, but it's not easy to achieve. A lot depends on your content.
First, you have to ensure you're ranking for the correct keywords. Tools like Google Analytics and Google Search Console can help you analyze your current position. Then, you can do keyword research to find new appealing ones and create argumentative content that would attract attention and rank your website better.
Once you have all the data, it will be easier to craft your content marketing campaign and increase organic traffic over time.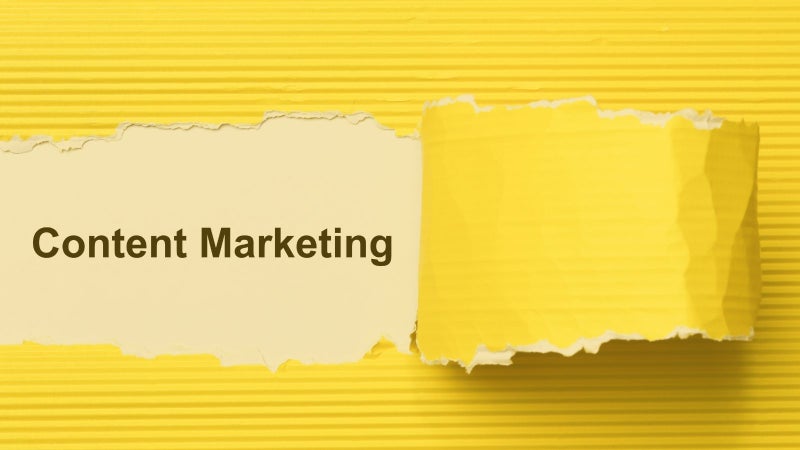 Email marketing
As you keep building your email list, you can use analytics to learn more about your subscribers. That way, you can check:
How many people open your emails — That is an indicator of how good your headlines are. You can use the data to perfect headlines and get more people to open your emails. Another thing to consider is A/B tests. Use them to determine which email structures and wording work best for you.
How many people read and click on call to action — Once customers open your email, other analytics will show their behavior in terms of interaction with an email. Do they click on the call to action? If not, what could you do to change that? Increasing conversion rates requires optimization, which we'll discuss more in the conversion section of this guide.
Subscriber growth values — Last but not least, the growth numbers are there to show you whether you're using the right email list growth strategies, like using a dedicated tool to find email addresses or capturing emails through social media. Optimizing subscriber form can lead to better results and more growth for an email list.
Besides deciphering these metrics, you can combine user purchase history data to send effective email offers with products people are more likely to purchase.
Social media marketing
No matter if we're talking about Facebook, Instagram or TikTok, all social media networks come with analytics included. They are a perfect way to learn about audience demographics, conversions, and effective promotional campaigns.
Combine this data to determine which kind of posts:
Attract new followers
Get people to your online shop
Cause engagement
That way, you can create a social media strategy that brings more sales to your online shop. Try out different social media marketing strategies and see what works best for you. For example, you can use a QR code generator to share your code throughout your social media marketing campaign. All those who scan it will land on your webpage.
PPC marketing
All platforms that offer pay-per-click marketing grant you with access to an abundance of data. Businesses running advertising campaigns can see what works and what doesn't, allowing them to create specifically tailored ads that convert.
The best way to make a PPC marketing campaign effective is to rely on your existing visitor data. Based on that, you can create a buyer persona and advertise to people who fit the description.
You can reach just the right audience that will bring the best return on investment from your PPC campaign.
Affiliate marketing
If you're working with affiliates, see what the top-ranking ones are doing and how you can help them bring more customers to your store. It can lead to a surge of new customers, resulting in more sales.
2. Optimize design for optimal conversions
Besides ensuring that your marketing efforts are effective, you can do more to increase sales figures. You can maximize the conversion rates throughout your sales funnel. That means making design adjustments so people go through all the steps of using your shop seamlessly.
Let's see what kind of optimizations can help you get better results.
Website optimization
Heatmap data is beneficial for web page optimization, as it shows user behavior moments before they leave a website. That way, businesses can help improve cart abandonment rates. Most of the time, the checkout process can be confusing.
Applying the right design changes will help improve sales as fewer people will abandon the cart during the checkout. The usual changes include different CTA button placement, decluttering unnecessary elements and optimizing the page for mobile visitors.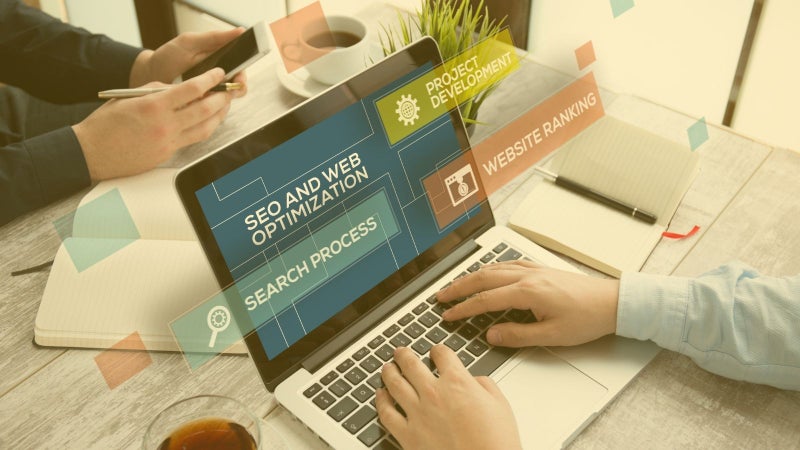 Social media post optimization
You'll notice that different posts generate different engagement. Use the data from analytics to determine which posts generate the most engagement. Use them to stay in touch with your community and learn more about it.
Furthermore, use other posts to promote discounts and sales. Track which kind of posts generate the most traffic to your website and drive sales. Repeat creating such promotional materials in the future to get great sales results.
Email optimization
Personalized email offers are a great way to grow sales figures. Different analytics data can help you learn more about your audience. For example, if you're selling sports equipment, you can see customer team preference. You can send special offers with a particular team's merchandise to their inbox.
Taking these types of steps can help you drive higher sales figures. However, optimization doesn't stop there. There are more things to consider. People's behavior, while they're reading an email, says a lot about its structure.
Experiment with different email designs and see which converts best. Email optimization is an ongoing process as multiple factors such as discount types, time of the year and other elements impact user's behavior. Luckily, all data is stored and can be used in the future.
That's why Headless CMS platforms are practical. They include a variety of tools, helping you store analytics data, examine it and quickly make conclusions for the upcoming periods.
3. Make predictions that increase revenue
The most significant advantage of analytics data is making future forecasts. It helps businesses adapt to customers' needs and provide the best service. Here's how data makes that possible.
Better upselling and cross-selling performance
Online shops can offer better upselling opportunities as more businesses rely on data to bundle products together. You can use CMS features that provide suggestions for users who place certain products in the shopping cart.
In some cases, this will lead to higher sales numbers. People often buy things together and reminding them that this is an option can be helpful in your inventory.
Optimal inventory management
The only way to offer outstanding customer service is to deliver your goods quickly after someone makes an order. That's only possible if you have a particular product in stock. That's where data can help, as you can make better estimates about your customer's buying behavior.
If you know that there's a higher demand for a particular product in wintertime, it's a good idea to get more such products to prepare for the season.
Practicing this analysis will help you evaluate how many items you need in stock to ensure optimal service and keep your profits steady. You are less likely to end up with a surplus with merchandise that you have to sell off for a lower price.
Detect patterns and adapt
Use the analytics data to detect a particular pattern in your customer behavior. For example, the holiday season is always busy for eCommerce businesses. That's because more people purchase gifts for their loved ones.
You'll immediately notice a pattern throughout your sales funnel when you look at your analytics data. Detect issues you've experienced that prevented you from achieving more sales. Usually, a bottleneck is a lack of products in stock, shipping challenges or simply too many orders to process.
To prevent these issues from repeating, you can use the data to better prepare for the next sale season. As more time passes and data keeps piling up, you'll notice various patterns to prepare for in the future.
Concluding thoughts
Analytics is the go-to solution for all businesses looking for a way to grow by making well-informed decisions. The best part is that analytics show a wide range of information that can lead to more sales.
Therefore, ensure that you carefully analyze it and start optimizing parts of your funnel, so you reach a higher number of sales. It's the only way to steadily grow in the competitive eCommerce market.
Try different approaches and monitor analytics changes. Over time, you'll finally find a sweet spot with optimal marketing, website and revenue performance.