It's fair to say that the days where seamless customer service was once appreciated are now over, forever replaced with the days where complete integration is expected as a given.
Customers, their needs, and the ways in which these needs are voiced and addressed have seen a massive shift to the completely digital sphere, and utilizing e-commerce has become increasingly important.
Customers now use, and require, choices. They use several different channels or digital platforms to communicate with brands, purchase products, and solve queries.
Any company not taking the needs of this multifaceted market into account will quickly learn the error of its ways. To match an omnichannel customer, companies have turned to digital omnichannel support.
However, even with attention given to all probable touchpoints, companies might not be doing enough. Those companies who can't keep up with the speed at which channels must adapt and provide flexibility to each and every unique customer experience risk being left behind. One ingenious solution to this very 21st-century problem is the omnichannel chatbot.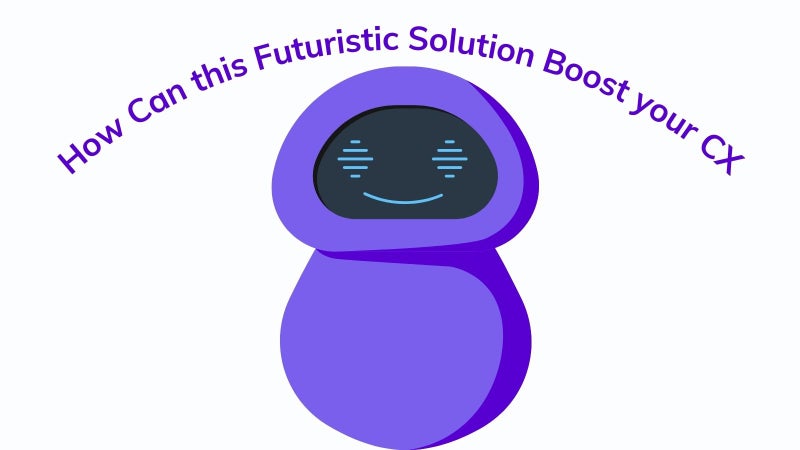 But how can this futuristic solution boost your CX (Customer Experience)? Well, it all has to do with their ability to utilize smart automation and machine adaptability to learn and develop behind the scenes. This guide explores exactly what omnichannel chatbots are, what they can do, and tips for how they can be used to coordinate communication across all business channels to enhance CX.
What Is an Omnichannel Chatbot?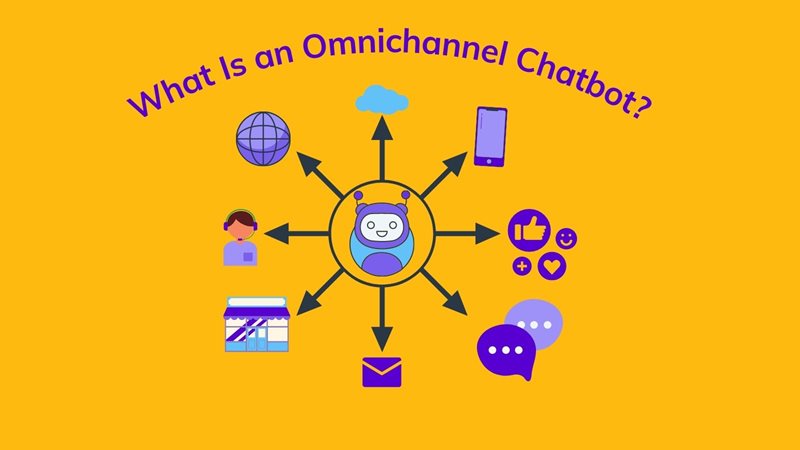 In order to understand what omnichannel chatbot support can accomplish, it helps to dive into what precisely an omnichannel chatbot is and how it works. In its most fundamental form, omnichannel support arose as a solution to the lack of resources created in the rather recent mass customer transition to digital platforms and introduces AI into the ecommerce industry.
Omnichannel support means seamless interaction between a business and its clients. Clients have a single user journey no matter which platform they use, whether it be app, website, or social media account. With omnichannel support, all platforms are ultimately united around the user. For example, think of those seamless GSuite features you've come to rely on.

So, omnichannel customer support gives customers the option to communicate in whichever way they would like. This can be across live chat, social media, online forums, email, or even VoIP home phone. An omnichannel chatbot goes further than this. These bots make customer interactions smoother and more consistent in a number of ways:
They can be engaged seamlessly across most channels
They can communicate with customers by having personalized conversations to understand each customer's individual needs
They can access data in real-time to ensure information consistency across channels
They can solve many different queries with automation
They can help provide a great content experience across platforms
They can learn and adjust to information and customer preferences over time
They can escalate queries to human agents when necessary
Chatbots use technologies like artificial intelligence, machine learning, and natural language processing and understanding to comprehend customer queries. Once customer data is collected, the bots access this information in real-time to deliver personalized solutions to customers. Pretty neat, right?
Ultimately, omnichannel chatbots free up time for actual employees to focus on more important things like adding value to a user's overall experience and maintaining personal and individual connection where it's needed most. But it's the chatbot's ability to change over time by processing huge amounts of customer data that really gives them a competitive edge.
Benefits of Using Omnichannel Chatbots for CX
Although there's benefit enough in freeing up valuable human time within a business, this just scratches the surface of what an omnichannel chatbot can do. Seamless channel integration and the ability to adapt aside, omnichannel chatbots have all kinds of benefits. Let's take a look.
They're Easy to Build
The emergence of low code no code builder platforms is certainly not specific to omnichannel chatbots, but it hints at a philosophical shift in IT that these bots represent. The need to be able to build, implement, and maintain sophisticated systems is at an all-time high, and this has created the need to make IT more accessible by cutting their complexity and costs.
Low code or no code platforms simplify and accelerate system development and allow more people within an organization to develop their own chatbots with minimal or no IT assistance by decreasing or eliminating coding. This makes these systems easier to maintain and cuts the cost of their maintenance substantially.
They Only Need to be Built Once
An omnichannel chatbot system is one that interacts with all channels from the start, rather than needing to be re-built for different channels. Once the initial building stage is over, bots can be seamlessly deployed across any channel you can think of, such as websites, social media, mobile apps, email, and even voice assistants.
As such, chatbots can now be built within weeks rather than months and can be built by an in-house team rather than an outsourced specialist IT company. This will decrease the cost associated with having to outsource the maintenance and upkeep of these systems in the long run.
They Collect Valuable Data
It makes sense to collect customer data using the same overall system that you use to communicate with them in the first place. Omnichannel chatbots come equipped with different ecommerce analytics tools that are, as you can imagine, built right into their overall function.
So while they're busy handling portions of your customer support, these bots are also collecting customer information from various channels and storing all of it in a centralized database. This data provides valuable insights into customer buying behavior, past interactions, requirements, and overall customer patterns.
Chatbots, apart from allowing you to create different types of chat structure and flow, bots can help you plan for the future by storing, filtering, and analyzing data provided from the questions, problems, and popular products mentioned in chatbot conversations. This kind of driven insight can help you make more sound decisions when it comes to anything from content strategy to product pushes.
They Can Support Your HR Department
Even in the most human of departments, chatbots have claimed their own well-earned spot. For one, chatbots can answer frequently asked queries based on past information. Although it's true that they can do this for all departments, this becomes more important in an area where correct and consistent information is crucial.
At a fundamental level they can be considered as a workforce optimization solution, they can help streamline the HR process by being responsive to employee needs rather than presenting a rigid, uninviting rulebook. They can also be used to help train employees in an individual way where new onboarders can learn at their own pace.
They Can Support Your Customer Service Department
The thought of taking a complaint up with an automated system may give you the fear. However, in all actuality, you've probably had more interaction with chatbots as a customer than you might realize. What's more, you probably left a satisfied customer.
There are many advantages to using chatbots and automating customer service. For one, rather than immediately putting your query into a queue to await an actual person, chatbots can respond to customers almost instantly. Rather than having to hire more employees, spend money on training, and spend more time on daily alignments with your team through meeting rooms; chatbots significantly reduce costs and elevate the entire process.
They Can Provide Less Stressful Self-Service
We all know that even the thought of waiting on hold to talk to a customer service agent can be stress inducing. It can take valuable time out of your day, and you might have to explain your issue over and over. It's no wonder that in an age of increasing digitization, customers are welcoming a change from these traditional services.
Chatbots are a great self-service solution to help customers overcome their specific problems and reduce churn. Not only can they take the hassle out of having to re-explain issues, but their ability to provide intelligent solutions means customers get the excellent service they expect rather than feeling brushed off.
Tips For Improving Your CX Using Chatbots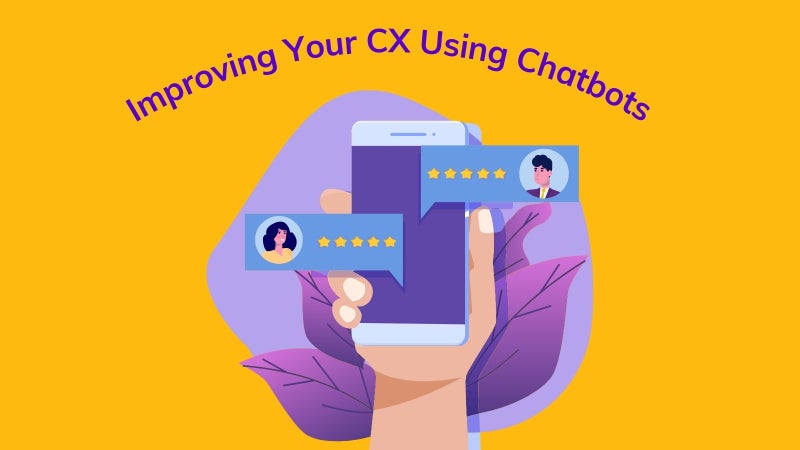 Although using automation through omnichannel bots is by definition more accessible to implement than traditional methods, there are still a few tricks that you can use to make this kind of multifaceted support work better for your business:
Utilize Headless CMS
Taking the term "headless" with a grain of salt, a headless content management system can help your omnichannel bots slide between different channels with even more ease. In essence, a headless CMS is one where the content "body" is separated from the "head" or presentation layer where the content is viewed.
Traditionally, CMS puts all the things you'd find there in the same pot. This includes content, images, CSS, and HTML. With the advent of multiplatform customer needs, organizing content in a webpage-oriented framework where code and content mix freely is no longer feasible. Content that is headless, rather, delivers seamless display across different devices.
By removing and separating content from all of this other stuff, headless CMS allows for instant content updates and allows content to adapt to all digital platforms rather than having to rebuild content for every different application.
Empower Teams With CRM Automation
Making sure your bots are doing the best they can for you can be tricky. But, by ensuring that your business automates the right processes, your team will benefit from newfound freedom and your customers will be happier. Employing CRM (customer relationship management) systems that are automated is one way to accomplish this.
CRM is the system your business uses to manage customer databases, customer interactions, customer leads, customer satisfaction, and everything else that relates to your customers. As all business depends on a happy customer, making sure your digital marketing CRM is perfectly aligned is imperative. This is where automation can make all the difference.
By automating necessary but repetitive, manual tasks within your customer relationship management system, you can improve productivity. Daily tasks that require a huge degree of accuracy but not a lot of insight, such as calendar management, customer data entry, and customer information management, can all be automated for better accuracy and insight.
Use The Cloud for Business Process Outsourcing
Business Process as a Service (BPaaS), or the delivery of business process outsourcing services over the internet and cloud, can help businesses achieve more effective, efficient, and adaptable workflows. How? Simply, BPaaS automation can help you accomplish tasks more quickly and with fewer mistakes or human errors.
For example, employees can use access to instant customer data to help solve issues in the present. They can see what a customer has purchased in the past, what they might be having issues with, and what processes may have gone on before the current phone call. This instant insider information is a great way to immediately identify customer needs for improved CX.
Protect Your Business Against Cyber Attacks
Of course, the threat of cyber attacks may be enough to scare a business away from automation learning and cloud-based systems. In this age of digital evolution and almost continuous progression, there will always be a few negatives, cyber attacks being one of them. Even with the best workforce optimization system, problems can arise.

That said, with the right protection, you can ensure your company remains safe while taking advantage of these great innovations. This is where website whitelisting can make a huge difference.
Essentially, this practice can be used by businesses to control users' access and protect corporate data from potential cybersecurity risks. Websites can be added to a whitelist of pre-approved websites that are accessible to device users within a network. Whitelisting is a way to ensure companies remain free from external data breaches and internal illegal site downloads.
Omnichannel Chatbots and Boosting CX: the Bottom Line
Using chatbots have an amazing amount of potential to improve the customer journey. Used the right way, they can be a highly effective and safe way to improve query resolution time, improve cost savings, and improve employee happiness. By using omnichannel chatbots, businesses free up their human agents to deal with complex tasks that require a human touch.
If your company decides to make the leap to chatbot implementation, they can be sure that this technology will empower employees as well as the wider business. Chatbots allow businesses to serve their customers with frictionless experiences and enables them to address unique challenges. At the end of the day, this will always ultimately improve CX.