This is your technological connection with your customers to get you started on the right track with Customer Journey Orchestration. Connecting with your customer is simple, providing you know how to give them a top-notch experience. If not, you probably would have triggered the Customer Journey Orchestration Gap.
You establish a relationship with the probable customer base with a couple of interactions. It is a matter of trust, utility, service, and goodwill they seek with a particular product, service, and company. So, if you can strategize this holy grail pathway to achieve a loyal customer - that is what Customer Journey Orchestration is all about.
Over the past few years, those in marketing would have heard about Customer Journey Orchestration. The concept dwells on all the communications your brand will have with the end-users - note that 77% of consumers respond to B2C advertisements. To give a better idea, it begins with the connection a user establishes with your advertising, communicates, follows your social media, gets to talk with your marketing team, buys the product or service, and will exist until the brand receives their opinions via a survey form.
This is elaborate and cannot be made possible until you have a staff meeting to set out a solid marketing plan. Unfortunately, traditional marketing has only focused on brand-centric sales. Not much insight has been put into research and analysis on making products that will enhance the customer experience. In Customer Journey Orchestration, customer satisfaction and brand innovations should go hand in hand.
To embark on this new marketing style, we need to understand the dimensions of the topic.
What is Customer Journey Orchestration?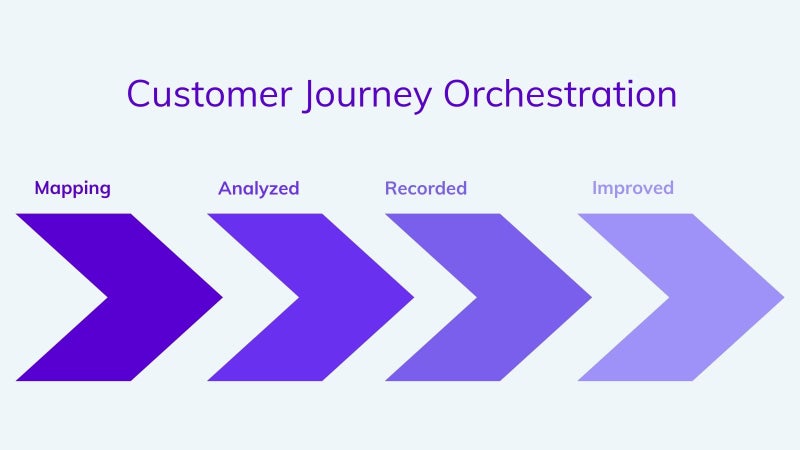 Customer Journey Orchestration is a new dimension of Marketing that delivers mind-blowing customer experiences. The journey is aesthetically designed with a real-time focus to improve each customer journey and connection with a brand, product, or service. The entire journey is planned in a tailor-made fashion. After a critical analysis of executed customer journeys, the customer journey is mapped, analyzed, recorded, and improved.
The Customer Journey Orchestration Gap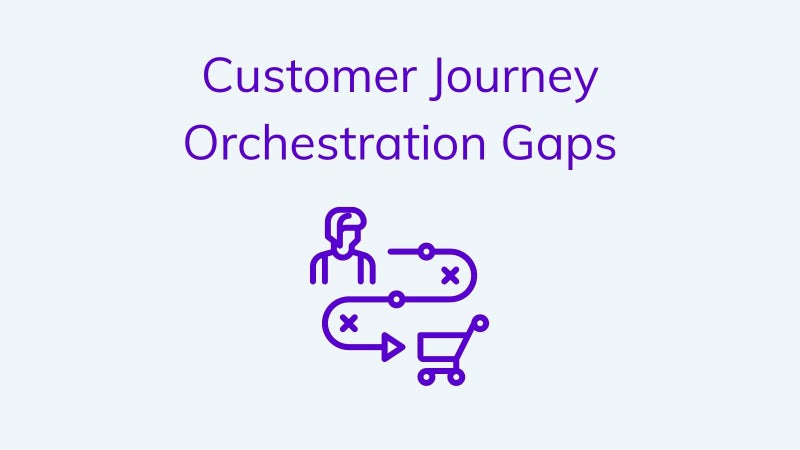 Even though the Customer Journey Orchestration is theoretically excellent, very few companies follow the principle by the word.
For instance, the team has created an excellent brand with the best styles, usefulness, and pricing. However, you may have advertised the brand from a man's perspective. That invites an unwanted cult into the brand.
In reality, there would have been many women who would have loved the brand, and the advertisement broke their connection.
This is why the Customer Experience Gap exists. Find where you need to fill the gaps, and restructure your marketing plans accordingly.
Where does the problem exist?
The issue lies with the inability to shift the mindset on how to market the brand, product, or service you have. If you are a marketer, you would know that all your marketing plans, sales outcomes, and financial budgets are inclined to how to increase the daily, monthly, quarterly, and yearly purchase ratios.
Are you working to showcase more sales lead graphs? That is what all companies and even digital marketing companies do the same. The disconnect lies there.
The Traditional Way of Planning and Execution
The traditional way of Marketing is otherwise known as Direct Marketing. In the past, marketers and companies shaped the sales funnel.
Today's successful marketers focus on cross-selling, retention models, loyalty gimmicks, customer education, and new company acquisitions, and it is all the numbers that matter to them. No faults, because that was how the marketing gurus taught us.
But at the same time, a handful of Customer Journey Orchestration experts work on another line of marketing like collecting feedback, publishing reviews on social media platforms, improving service, working on the overall social media strategy, after-sales support, building third-party vendor connections, and bringing a wholesome customer experience for all.

Customer Journey Gap creates the Flaw in Customer Experience.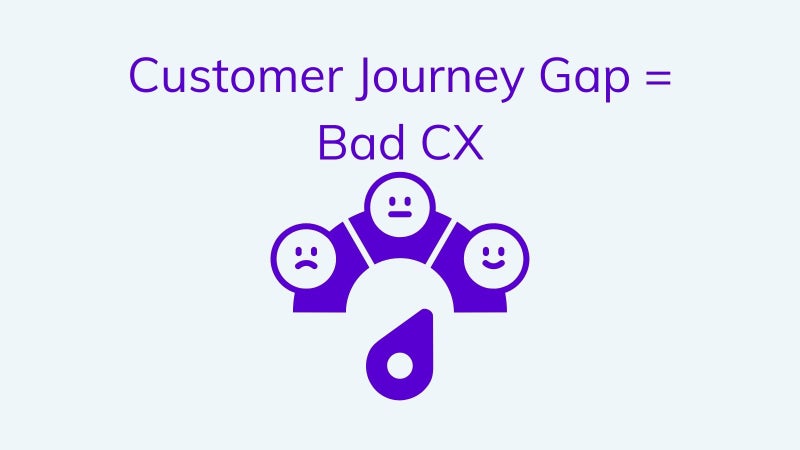 If you check the traditional marketing strategies, it is all about various campaign management routes like using the SMS, Offline advertisement, huge hoardings, and various emailers. The story ends there. In this method, the decision-makers are unaware of how well the public received their brand. That is the gap created, and that is the biggest flaw. The campaigns are made to project the power of the brand, not how useful it will be from the eyes of the end-user.
But in the case of Customer Journey Orchestration, since the customer experience and engagements are spread across an open ecosystem, giving more chances for meaningful interactions. Plus, the concept relies on real-time arrangements that can be monitored and improved over time and after each engagement journey.
What can Customer Journey Orchestration do for you?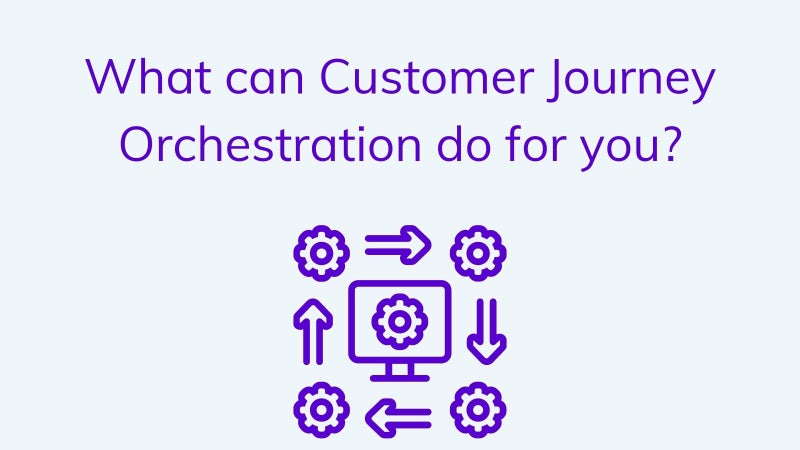 Hey, with customers being spoilt with choices, you need to go that extra mile if your brand needs to get a personalized connection with them. Let's see what your Journey plan should have:
Understanding Customer Goals
It is good to remind that customers always want more and better each time they see a brand. So, you try to understand what they need, what they like. Having a clear-cut understanding of the customer buying and usage goals will help your production and marketing team to introduce the brand to them quickly.
Customer-Centric Journey Mapping
To map a customer journey is quite daunting, and the prime factor is to bring an end to the customer service gaps. One of the most notable features is that the orchestrated mapping plans focus on How To fulfill the customer's needs. This system can help customers in decision-making and seamlessly resolve complaints or after-service issues. You will forget that people can be lured into your marketing mantras with campaigns. Those are past tactics, so customer-focused journey mapping is crucial to making a difference.
Intuitive Workflow
The main aim is to orchestrate the experience factor right from the beginning of a brand launch or expansion. For this intuitive workflow, each event should be planned phase by phase so that experiences are anticipated are expected beforehand, and competitor research is done to go beyond customer expectations; for this, the product teams, research analysts, and marketing teams, as well as a dedicated development team will have to create visually workable maps for the product. The maps are designed not just to sell the product but to ensure an elevated customer experience.
Real-Time Insight
With mapping and real-time reporting, review, and conversations with customers, companies will get real-time data on how people have accepted, rejected, or expressed disapproval. This means you are getting data that could improve and uplift your daily projections, campaigns, content, financial budgets, and operational responsibilities. This study is what could trigger an immense amount of personalization into each event or product campaign that you introduce to your audience.
For instance, you use a help desk ticketing system to deliver great customer service.
Multi-channel Engagement
In Customer Journey Orchestration, many engagement channels are used to scale up the awareness and sales. Since your audience could be on various platforms, you need to explore and be ready to work on engagement models depending on their previous behaviors. A customer's preference matters when you reach out to them - if you need to make brand click sales.
Detailed Analytics
Yes, one of the features that Customer Journey Orchestration can boast about is that it has an in-detail journey path and real-time analytics that is very helpful for the decision-makers to report and refine their strategies accordingly.
Track Full Funnel of Executed Journeys
Each executed customer journey is tracked from A-Z of orchestrations. Results are amplified in each sale funnel because businesses work based on the data derived from the orchestration process. These intelligent tracking methods will foresee, highlight and help the team redirect the future strategies for the better.
The Bottom Line: Orchestrate the Customer Experience Journey
With the competition and numerous brands sprouting in the market today, you need to make your mark in the business scenario. For those who find stepping into the Customer Journey Orchestration world intimidating, let's say - you need to step into the customer's space.
Think like them and why they would even notice the product. See, we all try to create brand value keeping in mind the parameters set by the company. Of course, you still need to keep that in mind, but add the customer experience.
When you prepare a customer-focused brand, the competitive struggle will reduce to a large extent. When you are ready to hear the woes of your end-user and give them the same- how could they refuse? The experience, the service, and the personalization are what matters today in the world of Customer-centric marketing.
For instance, a simple phone call for feedback would be loved much better than sending across a feedback form to the customer. They may talk their hearts out and even share aspects of the products that your team may have overlooked.
Go holistic, as the times are changing. Today, the customers have plenty to choose from, like an open buffet. You stand out with an exceptional service that augments the customer experience journey. That is what helps stick on and come for more.
If you have made your customer feel unique and well-heard, then your Customer Journey Orchestration Gap has been cleared, and you have done the job right. Period.