As new technologies like artificial intelligence disrupt the world of work, learning and development teams will need to reinvent themselves to prepare their workforce for the skills of the future. Large-scale technology will continue to disrupt, and organizations will need to respond in a transformation way.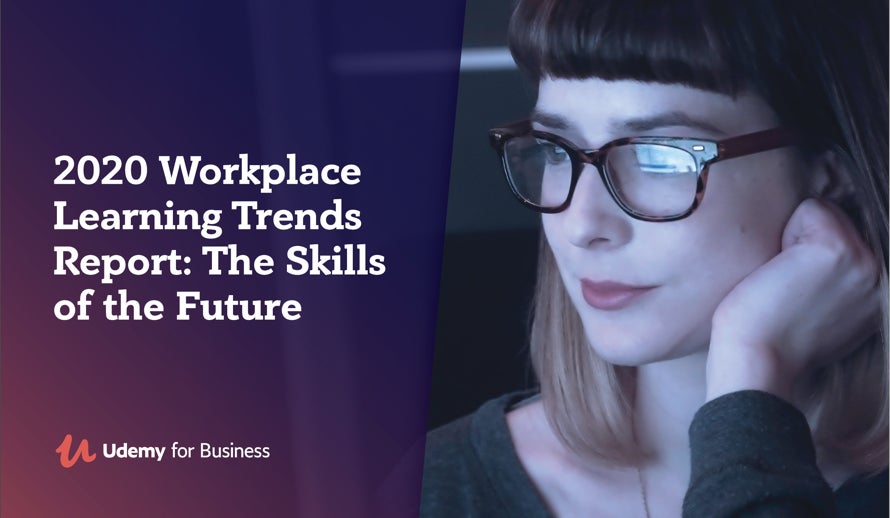 I came across a thought-provoking report entitled: 2020 Workplace Learning Trends Report: The Skills of the Future conducted by Udemy for Business. Udemy analyzed 40+ million people who use the popular online learning platform aimed at professional adults and students.
The report highlights things such as the top 10 trending tech skills, soft skills, and business skills, the top 10 skills trending by role and industry.
How can organizations reimagine learning and development in this new decade? Many organizations are rethinking their approach for workforce skills and talent management by providing unlimited resources to their employees.
The Growing Shift in Static Site Frameworks
In the report, Udemy touts GatsbyJS as the skill of the future in web development. "There's a growing shift to "static site" framework tools like Gatsby.js as a way to build the web of the future. Other web development tools like React Hooks (#3 skill), a new addition to React 16.8, and Next.js (#5 skill) as well as SwiftUI, a user interface tool for Apple apps, also top the list of emerging skills 2020."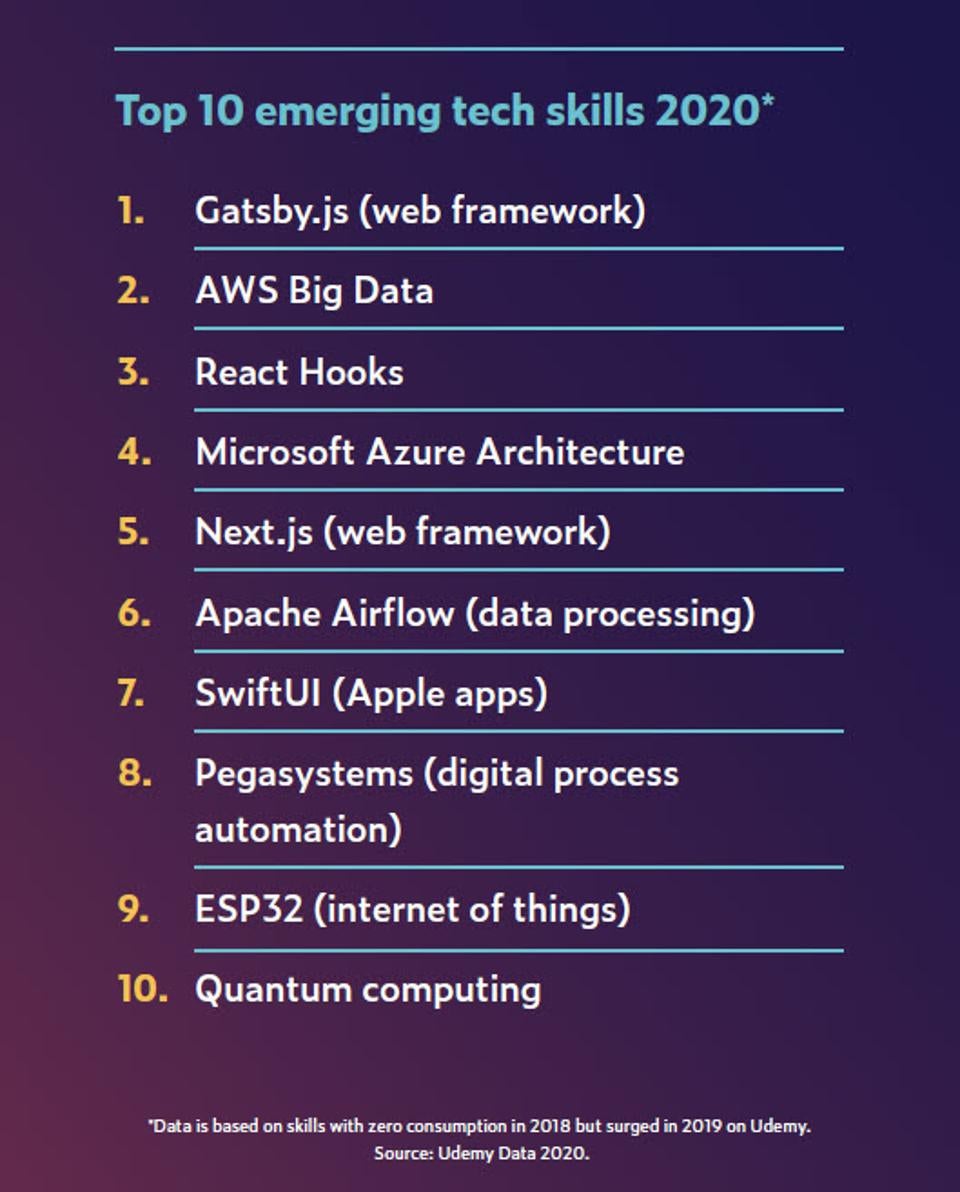 GatsbyJS is a progressive web-app framework built on-top of ReactJS that includes static site generation and uses GraphQL to store and access content from any data source. The popular framework helps developers build blazing-fast websites and apps.
Hundreds of thousands of developers have adopted Gatsby since it was open-sourced five years ago. Gatsby provides efficiency between developers, designers, and authors; it uses static site generators that offer many benefits over traditional dynamic website frameworks — including better performance, higher security, lower cost of scaling, and of course, a better developer experience.
"52% said tech skills were their top priority for training in 2020."
In an interview with CNBC Make It, Shelley Osborne, the Vice President of learning at Udemy said "it's crucial for workers and job seekers to identify new skills that may give them a competitive advantage in their field of work."
Osborne said these "fast-growing, emerging trends" are brand new, and added "people may have not even known about these programming languages that have appeared in the past 12 months. You're not going to find people en masse who have these skills."
The report also mentioned that for software engineers, Python, Java, AWS, and web frameworks (React, Angular, Spring, Node.js) were among the most popular skills for engineers.
"There is a huge appetite for AI and data science skills (Python, machine learning, deep learning), but also demand for web development frameworks (React, Angular), cloud computing and other IT certifications (AWS, CompTIA), and Docker."
As web development trends change quickly, the demand for these skills is soaring. Some organizations are even training their existing staff in high-demand skills or buying smaller tech ventures in order to acquire IT workers. This is how fast organizations need to adapt to these new skills that are becoming so demanding.
Get Started with GatsbyJS
Want to get a Gatsby project up and running quickly with Agility CMS as the content management system? Create an Agility CMS account with the FREE (forever) plan by signing up via Agility CMS and instantly get started!
Keep Reading
If you want to learn more about Gatsby, make sure you read these articles: