Staying competitive in the e-commerce field is quite a challenge. However, there is a strategy that may generate prospective leads ongoingly, and you guessed it right - we are talking about SEO for eCommerce. In this guide, we will share the best practices that will help you boost your website to the top of search results and retain this winning position.
Make High-Quality and SEO-Optimized Content Your Priority
Is there a point in talking about the importance and value of the content of high quality? The content you create dominates any digital marketing strategy, and it becomes even more essential when it comes to eCommerce SEO.
However, creating SEO optimized, valuable, and selling content for eCommerce sites is challenging as well. SEO content writing is about finding and following the perfect balance between the meaning, technical optimization, and selling component. How to do it?
The only way is to write your pitches again and again until finding such a set of words that will satisfy both your audience and the search engine. This is a skill you can develop, so get started with practicing SEO content writing right now to achieve top search positions as soon as possible.
Be Smart With Your Keywords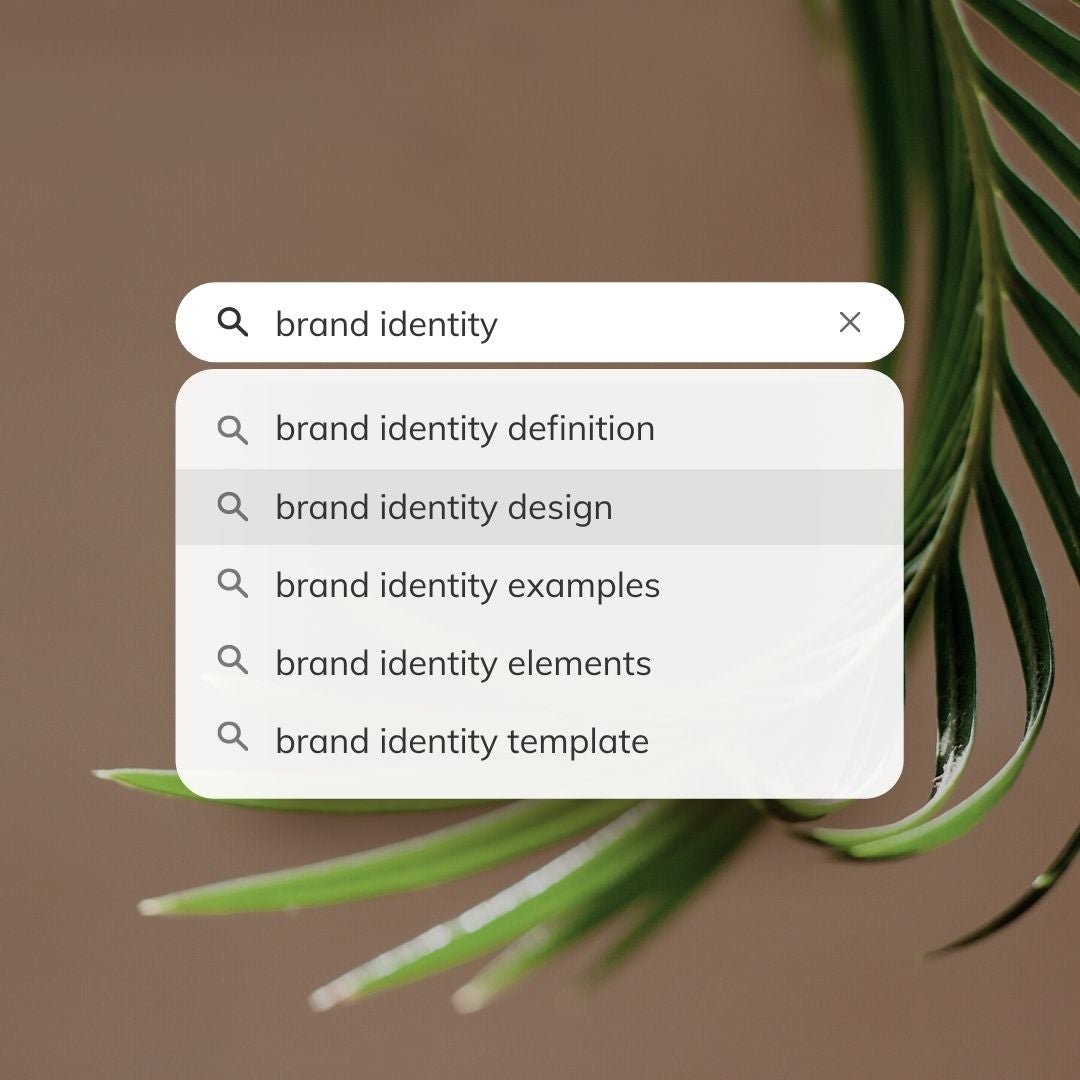 The set of keywords you choose for the pages of your e-commerce store matters as well. Surely, your choice shouldn't be random and each of the keywords set should carefully match the web page, the intent the users have when visiting it and the sales funnel stage. Most e-commerce sites follow the next strategy.
Main page. To make your main page SEO optimized, you may use branded keywords (but don't expect instantly high ranking according to branded requests, especially if you are promoting a new business), intent-powered keywords (like "buy something" or "something cost"), plus geo-specific keywords (we will dwell on this point a little later).
About us page. Most e-commerce brands underestimate the power of this page for SEO. You may organically fill it with the above types of keywords as well.
Blog pages. When it comes to writing blog posts, there are no limits to your creativity. Research the relevant topics and corresponding keywords but don't forget to provide the users with real value in each of your articles. Your blog is the best place to gather "how to" keywords, dwell on trends, and share tips.
FAQ page. This is the place you may boldly experiment with long-tailed keywords. They may not bring a huge traffic boost but they will attract the users looking for something specific.
Product pages. When it comes to product pages, most e-commerce website owners bet on selling but not SEO-optimized descriptions. For example, this is just what Nike does. Their product description is ultimate and motivating, however, it clearly lacks SEO practices.
When Nike and other leading brands may afford such a tactic, new e-commerce companies are better to use the product descriptions to get findable better. Just specif
y the product type and the location several times in your description to make it work for SEO and for the customers at once.

You are also welcome to use the most advanced tools for keyword research, like Ahrefs and Uber Suggest.
Embed FAQ Section
Most e-commerce websites have a FAQ section on their home page, but not all of them use it with an SEO strategy in mind. We suggest a more effective approach - embedding FAQ sections on the product pages, below the product's description.
This will allow you to address specific user questions and reveal their concerns, plus become better visible in search results. For example, here is how Cannovia, a CBD brand, does it.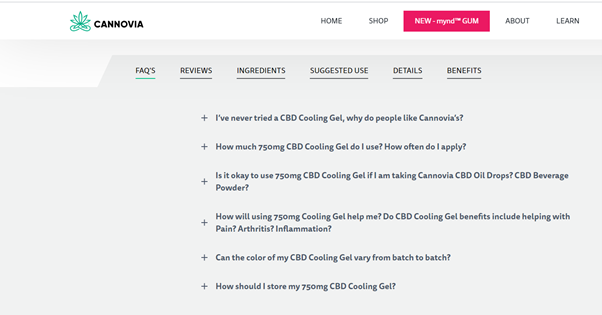 To answer the most relevant questions you users actually ask and boost your search engine optimization efforts, use Answer The Public. This is a social listening tool that can suggest the questions users are asking right now.
Pay special attention to the long-tailed question-based keywords that will power your question's headlines. Following this strategy, you will be able to give the most detailed, valuable, and SEO-optimized answers to attract users interested in something quite specific.
Bet on Local SEO
Nearly half of online searches are searches for local businesses. Even if your e-commerce company has no physical presence, this is not the reason to abandon this effective SEO practice. To become better visible in search results according to the local search intent, make sure to fill your pages with location-based keywords.
Also, get registered in Google My Business to get discovered even better. Here is how it may look.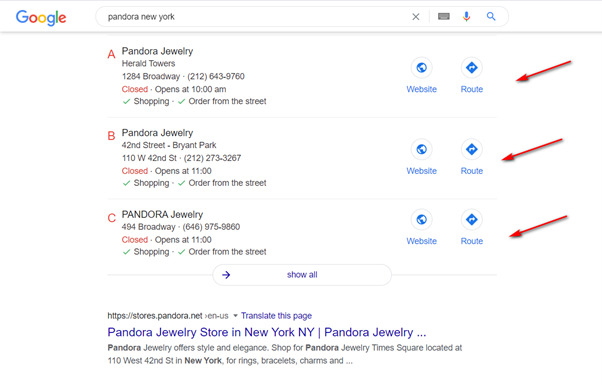 Some e-commerce brands even create dedicated pages on their websites and optimize them for local search exclusively. Think about this advanced eCommerce SEO strategy as well.
Don't Forget to Build Backlinks
The presence of high-quality do-follow backlinks is still one of the most essential Google ranking factors. What are the most effective ways to build links?
The top approach to do it is to constantly create such valuable content that will trigger shares and mentions organically. The links that appear without your participation have the greatest value, according to the search engine. As a rule, the materials with statistical research, analytical insights, and practical insight are shared by other websites quite frequently. Also, don't forget to make these articles SEO-optimized as well to let other users organically discover them, and then, cite them in their blogs.
Surely, this strategy will take a lot of time which is the resource most newly created eCommerce websites don't have. To streamline your backlink building, you may use automation tools that will help you get backlinks for a website that will look quite organically, and come from reputable domains.
Get Back to SEO Audit From Time to Time
Also, you should always stay aware of the results from your SEO efforts. The main way to catch these insights is to do an eCommerce SEO audit. You may do it either manually, or use automation tools as well, however, the smartest approach is to combine both of the tactics into one holistic SEO audit strategy.
There are a lot of tools you may use for this purpose. However, you may completely bet on Ahrefs. It will help you with picking up the winning keywords, finding out what keywords sets are used by your competitors, evaluate the effectiveness of the backlinks you already have, check your current ranking, and reveal even more insights you may use in your future SEO and marketing strategies.
Use Headless CMS and Jamstack
Combining SEO with a CMS (acronym overload!) can give you a map to that pot of gold. They work together towards the same end goal.
One of the most valuable things a website can provide is SEO. While a great deal of the SEO is found in the content that you can see in the output of your website, a great deal of it is also found in meta tags in the <head> section of your pages, which not rendered to the browser and can often be overlooked.
The right Headless CMS makes it easy to specify ahead of time what can get shipped where, and what the styling needs to be. It makes it easy for your content creators and editors to get that content into the system. It makes it easy for your UX designers and web developers to take the insights they have about what your audience needs and turn those insights into the color scheme, layout, and experiences that make your customers happy.
That's where it all comes together. The right Headless CMS with hybrid features makes it easy to bring everything together to make your customers happy and gives the right tools to your editors, like Page Management, as well as full control over Content Architecture.
Agility CMS makes the content management process work like a charm for site managers, allowing them to create and modify pages to create a Customer Experience they strive for without extensively using developers' resources and time. This means supercharged CMS SEO!
With Agility CMS built-in Page Management, marketers can take a lead on creating Page Experience that Google will like:
move and modify modules on the page within the pre-defined template to create the perfect user flow;

add and remove any modules like buttons, forms, images, testimonials, text;

make copies of pages for AB testing of speed and performance,

create their own Landing Pages and optimize them for SEO.
Combine this with our Page Template/Page Module architecture, and this means editors can create their own pages, add/order/remove functionality and content on each page, all without requiring assistance from a developer.
Check out our article: Sitecore vs Wordress vs Agility CMS: Technical SEO and CMS Comparison
Conclusion
Working on search engine optimization for an e-commerce website is a never-ending process. However, the main benefit of this strategy is its capability to attract prospective leads automatically. Such potential customers are the most promising since they are already interested in your product or service and are looking for the best place to make a deal. That's why you should put some effort into SEO and constantly check up on the results. Against the background of the competitive e-commerce landscape, this is one of the winning approaches to stay competitive as well.
About the author:
Nancy P. Howard is a SEO expert who has been working as a journalist at the online magazines in UK. She is also a professional writer in such topics as Blogging, SEO and Digital Marketing.


Keep Learning
If you want to learn more about why Agility CMS is faster, make sure you read these articles: