When it comes to a content management system, you need to streamline and automate your workflows and operations and offer the best-in-class digital experiences for your end-users.
In today's marketplace, a CMS that seamlessly integrates digital marketing technologies and third-party applications like e-commerce, CRM, marketing automation, and ticketing is integral to business success.
You need flexible systems to optimize processes and connect data for analytics to improve performance. A True Cloud CMS offers the agility to adapt to market needs and integrate with the latest and greatest features and functionality.
A true multi-tenant, Software as a Service (SaaS) model, is designed to handle customers in a single cloud installation.
Instead of the inflexibility and manual installations of traditional on-premise IT systems, you can deploy new solutions quickly.
Updates are automated, and applications are fully integrated; plus, you can save money by scaling services to your needs. Let True Cloud do the heavy tech lifting so that you can focus your resources on the actual content and development of your website and mobile apps.
True Cloud CMS in Action
Recently, a company out in Florida that sells tickets to multiple experience destinations, such as Disney World, Universal, and SeaWorld, decided to migrate their old, legacy eCommerce website over to a True Cloud CMS.
Their core business challenge was that they were stuck with outdated and individual systems for e-commerce, ticketing, point-of-sale, and shipping that couldn't be upgraded or integrated.
Systems had to be manually updated, slow workflows, and they could no longer securely handle e-commerce transactions and personal customer data. They needed a clean-cut integration in which one update didn't affect the other, and systems could be mutually supported.
A True Cloud CMS enabled them to disrupt old models. They can now integrate systems with automatic updates and move data using modern APIs (Application Programming Interfaces allow data to communicate between a CMS platform and other applications). All designs can finally talk to each other in a secure and scalable environment.
Today, they can fully implement current digital trends and regular product releases.
Here are 5 Benefits of a Cloud CMS: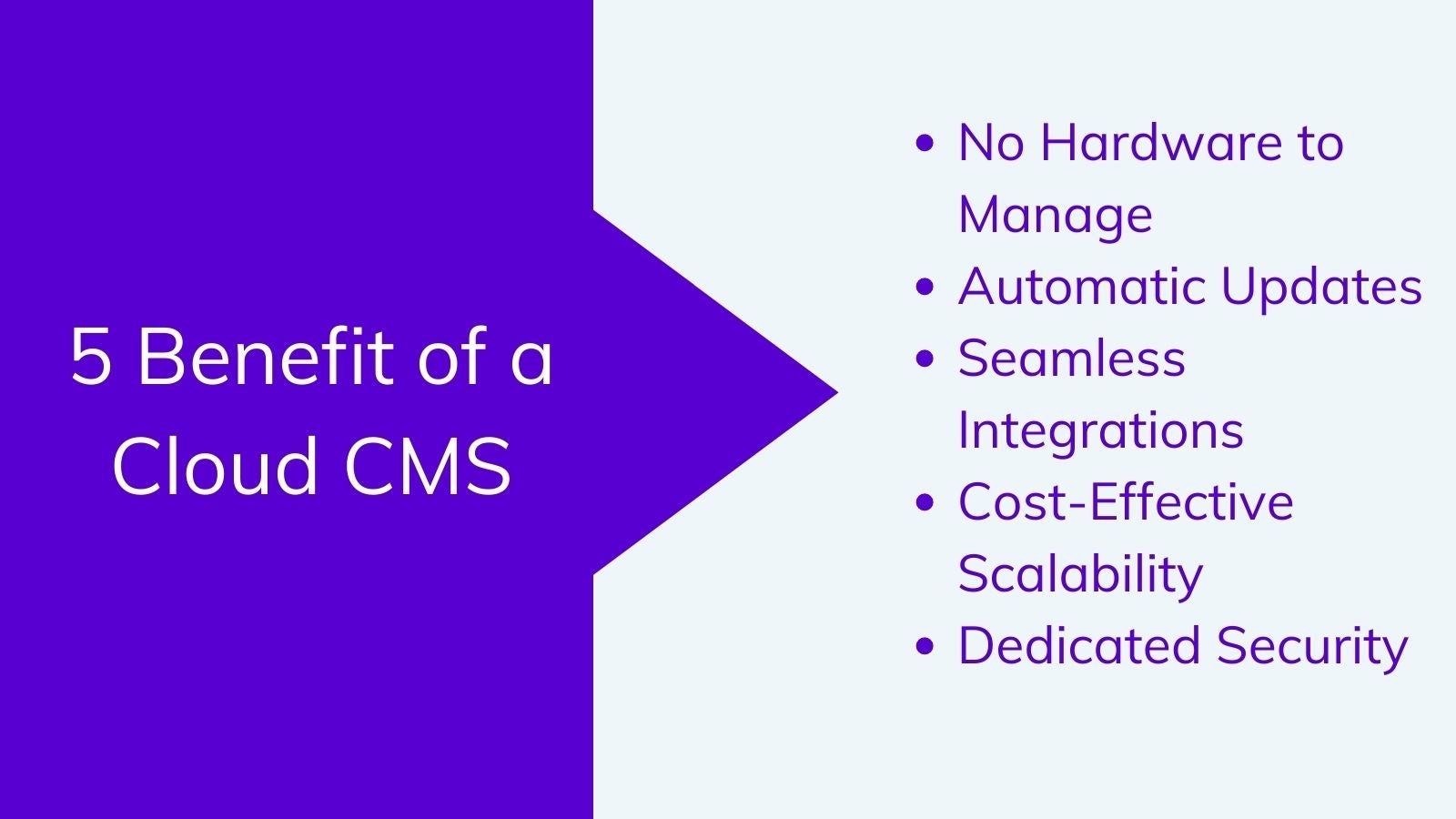 1. No Hardware to Manage
Everything is virtualized and centralized in the Cloud. Not only can you manage your data in real-time from any device, but you can leave the IT tasks to the experts. True Cloud servers are managed for you. You don't have to waste time managing hardware or enhancements.
2. Automatic Updates
A True Cloud CMS deploys automatic upgrades, which you can access immediately, without service interruptions or additional costs. All clients of multi-tenant systems run on a single application instance so that vendors can make simultaneous updates in one fell swoop. You are always using the latest, most refined and stable features and capabilities instead of being stuck with old versions that are no longer supported or compatible. This also means that your business has the competitive advantage to capitalize on technology innovations and digital trends, like mobile and response.
You don't have to worry about onsite infrastructure or capital expenses. The True Cloud is designed to integrate. SaaS applications have API integration points and can connect all aspects of your business. True Cloud systems are flexible and can communicate with each other to optimize workflow, analytics, and performance.
4. Cost-Effective Scalability
Delivered as software-as-a-service (SaaS), a True Cloud CMS offers a scalable environment. Software as a service is a subscription-based delivery model. You pay for only services that you need when you need them. You can scale up and down, so you're spending resources on what you require and not wasting them on what you don't. If you're looking to ramp up for traffic spikes, you can effortlessly add servers and resources across multiple servers. On the other hand, if you're a new company starting a new venture or an established one experimenting with new technology, you can conserve costs. Effectively, you can adapt and grow with your CMS platform over time.
5. Dedicated Security
In today's "always-on" and infinitely connected digital world, security has become the first thing we think about. You can't afford the consequences of your site going down, or even worse, a data breach. Cloud-based systems are arguably more secure than on-premise ones because they dedicate entire security teams to electronic surveillance and monitor clouds 24/7.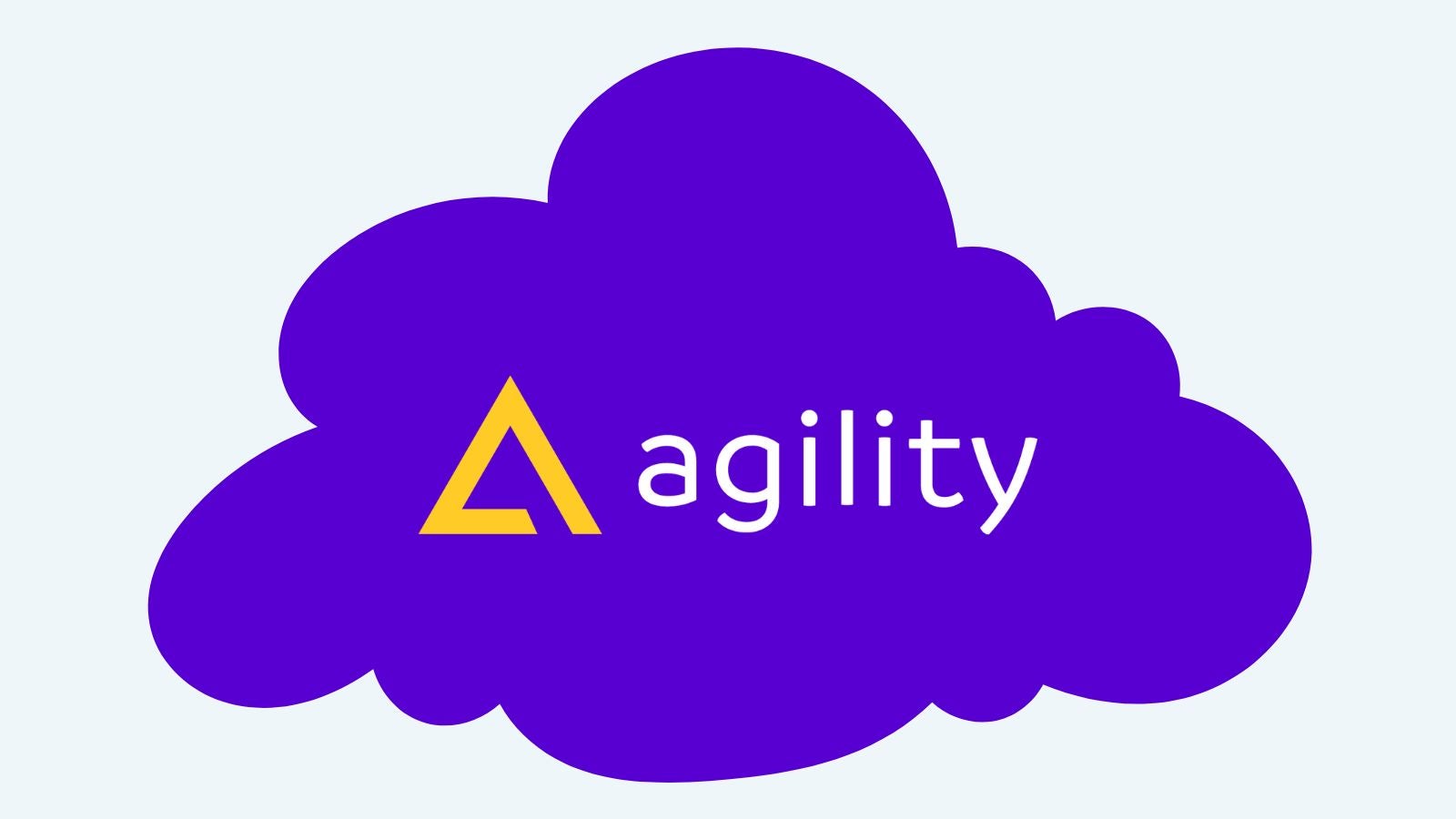 Out With the Old, In With the Cloud
From Amazon Web Services to Microsoft Azure and Google Cloud, cloud technology is both the present and future of doing business. A True Cloud CMS can adapt to tomorrow's digital trends and help you not only keep pace with but anticipate and innovate for the needs of your market. You will always be on the "latest version" with fully managed and secure services --- all virtualized in the Cloud. And you can scale up or down and seamlessly integrate with other systems at lower operating costs. With a True Cloud SaaS solution, you will never outgrow your CMS platform because your business will evolve with it.