In SaaS, technology is everything. From automation to customization and everything in between, software companies excel at taking processes in the physical world and making them digital.
But what happens when the digital world needs to become more human?
Digital media is great, but there will always be a need for personalization in business and life.
Humans crave the feeling that another human being is paying attention to them. Even though SaaS companies provide multiple entry points for their customers to find them, you still need to speak to them directly.
The only problem is that it gets more expensive when a company tries to implement a personalized customer experience.
Pursuing personalized experiences that have a high impact on consumers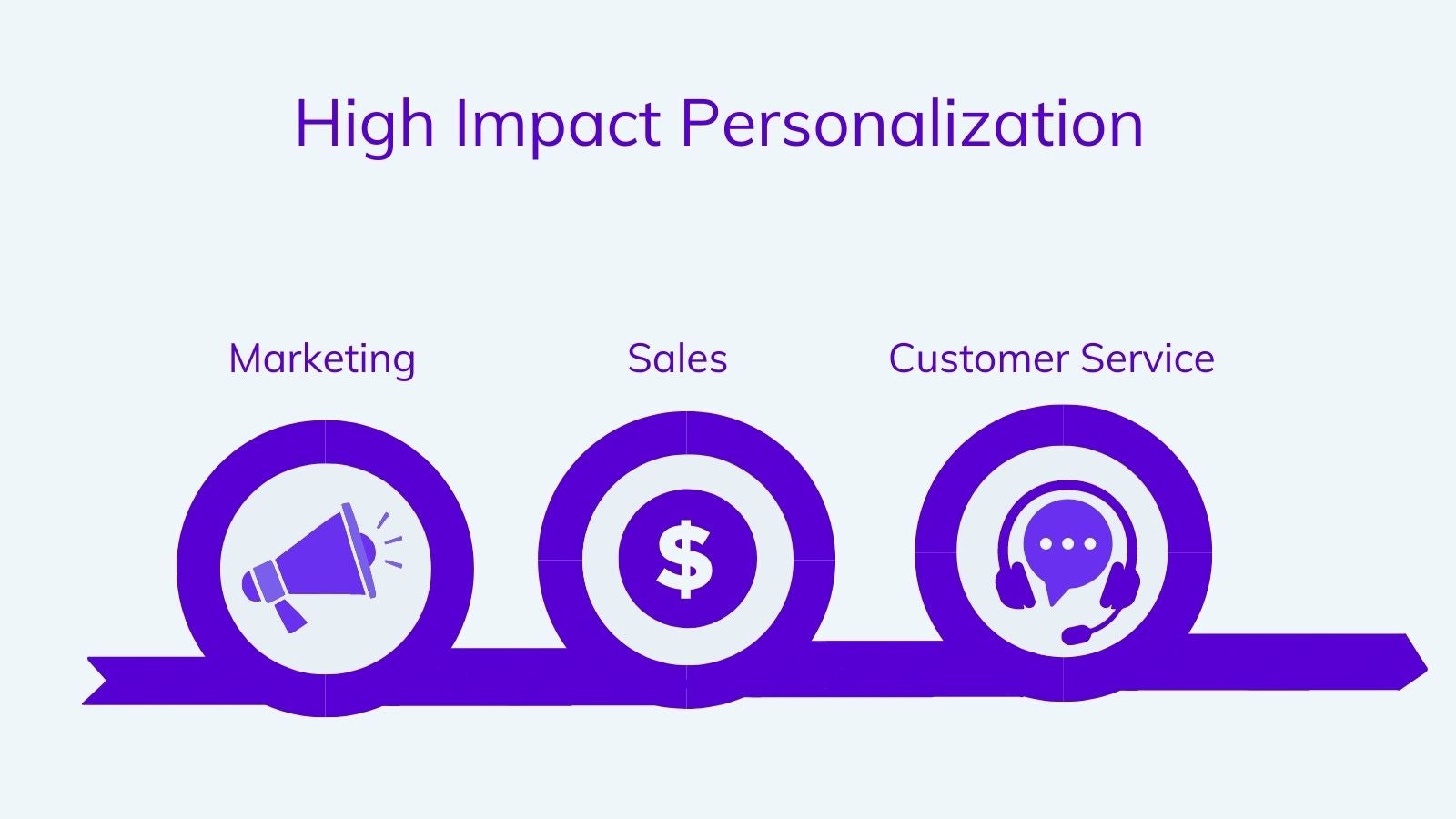 To get the highest ROI you possibly can, look for website personalization tools that can have the most significant impact on consumers. SaaS companies tend to invest in three areas: marketing, customer support, and sales.
Marketing personalization
The phrase "customer journey" is a hot topic today. It's a catch-all term that describes taking a consumer from the awareness stage to purchase and hopefully re-engaging them with an upsell.
This process can be very labor-intensive since it requires different messaging for each section. When that happens, businesses tend to automate the process.
So how can you personalize an automated customer journey?
The first step is gathering as much data as possible on user demographics and behaviors. The more you know about your customer, the more you can cater your emails and website to speak to them directly.
You can use this data to segment your list based on individual needs. If a customer has engaged with only one of your products, they might receive a series of emails. Superfans — the ones who will buy everything you publish — will receive messaging intended to stoke those flames.
Track those responses, and include modifiers in the email that will use the customer's first name instead of a generic "Hey, you!" These little, personalized touches will add up over time.
Sales personalization
The marketing and sales teams go hand-in-hand, so the type of personalization that works for one works for the other.
From a sales perspective, the message should be what your features are for your SaaS product and how those features will help them personally.
This invoice extractor by Affinda is an excellent example of how to marry personalization and technology in the same message. Instead of saying, "here are the benefits of our invoice parser software," they use the second person singular "you." It's not a generic product design for generic individuals, in other words, but a way that you can benefit from this product.
If done correctly, your sales team will quickly turn those first-time customers into repeat buyers. In a recent study, 60% of customers claimed they would purchase from a brand again after a high-quality, personalized shopping experience, so take the extra step to make the transaction personal.

Customer Service Personalization
Of all the different ways you can bring the human touch into the customer-brand relationship, customer support may be one of the most important. When people log on to a chat or call a technical support line, the last thing you want to hear is a robot. We want — or rather, we need — to feel like we're listened to by a human.
But SaaS companies, in particular, dedicate a substantial amount of their operating budget to customer support. While the percentage of revenue spent for SaaS companies decreased for sales and marketing, it went up for customer support (11%).
You can blame that increase on new users struggling with various technologies, but the fact remains that personalizing customer experience will be the most costly of the three.
To cut some of the costs while still maintaining personalization, start by addressing your customers by name. This can be done simply with an entry form, like this one found on the data center infrastructure page of Nlyte's website:
Simply repeating the person's name — whether by a human or a computer — builds instant rapport with the customer.
Take advantage of automation technology even further by being available around the clock, and funnel their user requests to the appropriate support page. If the situation requires an expert technician, you should only connect them to the appropriate representative. This will save on human resources and gives end-users the information they need as quickly as possible.
How to maximize personalization by helping customers along their journey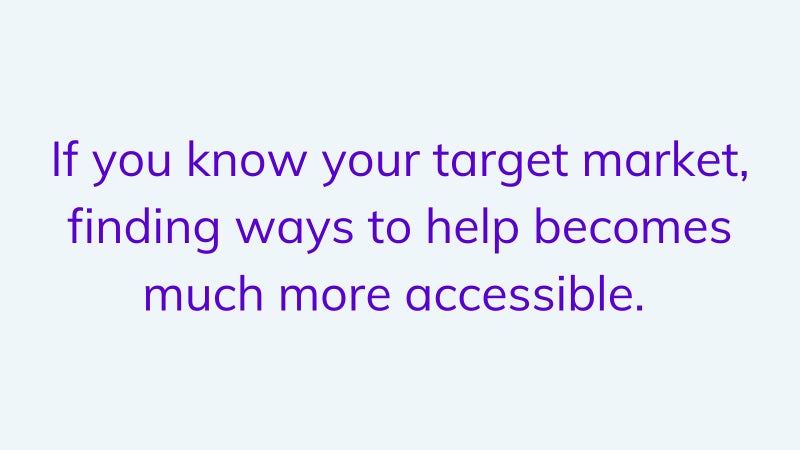 Personalization is all about knowing what to show customers and when. It is key to understanding what part of the customer journey they're on and speaking to that specific point.
But it's also not always that simple, either. There are all sorts of variables to consider, such as location data, platform (mobile or desktop), and new versus returning customers. The only way you'll survive is by laying out a strategy with a data foundation.
Lean into your data to build a foundation for the customers' personalized experience
Savvy marketers collect data from as many points as possible — emails, ads, SEO, and even usability tools like heat maps. Given this information, there's no end to the amount of testing and optimization SaaS companies can implement.
But collecting data is only effective if it creates a more seamless experience for the end-user. How are those customers reacting to your tailored landing page if you've identified three significant demographics that contact your business? Are specific images or offers working well on one that may not work for others?
Unsurprisingly, many people are uncomfortable with companies collecting so much data on their behaviors, even if it provides a better user experience. Therefore, it's important to tell your customers what information you're collecting from them and its purposes. This kind of transparency will help reduce the perceived cybersecurity risk.
Ultimately, the main reason that data is so important is that it creates a holistic image of who your customer is. Many businesses start with an assumption of whom they're targeting, but it's data that either confirms or denies that initial belief.
Find meaningful, authentic ways to help your customer.
If you know your target market, finding ways to help becomes much more accessible. This "help" can come in various forms, whether that's by offering them a community to be a part of, short-term entertainment that they can relate to, or a message that inspires them. Depending on the customer, they may gravitate to one or the other.
In many ways, the rise of automated personalization goes hand in hand with the development of the internet itself. With multiple opportunities to re-engage your customers that didn't exist with traditional media (at least at this scale), you have the opportunity to provide ongoing support that matches what the data reveals about the customer.
Find pain points your customer experiences and deliver solutions with your product.
Every customer needs some kind; if they didn't, they wouldn't be looking for ways to solve it by interacting with your business. These "pain points" are either procedural (a faster way of doing things) or financial (making something cheaper). The trick is to identify which one your business solves.
If your customers are struggling with creating tailored advertisements for each retargeting group, software that automatically switches ad creatives is what they're looking for. Suppose you need to show a different version of your website to customers from other parts of the world, a customized CMS, for example. In that case, an incredibly customizable platform, Salesforce, can help.
A data foundation will go a long way toward identifying individual pain points. Match up your product with what you know about your customer's specific pain points, and tailor the messaging as a solution to those needs.
Implement website personalization tools to help consumers
If anyone thinks personalization is just a "trend" that will be gone by the end of the decade, think again. A 2020 report by Salesforce argued that a whopping 97% of marketers plan to either increase or maintain their personalization budget. If that many more people are getting involved, personalization for your customers is not just a good idea but a necessary one.
Which tool you use is as unique as your business. Before you spend money on another piece of software, ask yourself what the end goal is for that tool. Sales? Customer support? Something else?
You must also consider your capabilities in deploying that tool and the security risks involved. The last thing you want is one of your website personalization tools collecting data and becoming compromised.
Deliver customized support emails and consumer-driven FAQs to improve customer experience
Customer support is perhaps one of the best use cases for creating a personalized experience. There are several ways you can implement this in your channel.
Creating a customer support FAQ derived from your most common questions.
Customizing emails based on those single interactions.
Manually-created support videos by staff address the person by name and answer their questions.
Prefacing any support question with a few specific baseline questions.
Actively seeking customer feedback to optimize systems.
Instead of trying to create all sorts of documents on your own, use your customers to craft a tailored experience for you.
Make sure your software has the right integrations to optimize your personalization efforts.
If having one tool is excellent, integrating it with a compatible device is even better. Several SaaS products work hand-in-hand to create an "if this, then that" type of scenario. When one is triggered, the others activate.
The right tools will not only analyze the shopping experience but suggest additional products based on that behavior, segment users accordingly, and send specific messaging. Be wary about incorporating more than two or three types of software; if it gets too complicated, the entire personalization structure may break down.
Ex: Agility CMS customers love to use Google Optimize and Agility CMS-Integration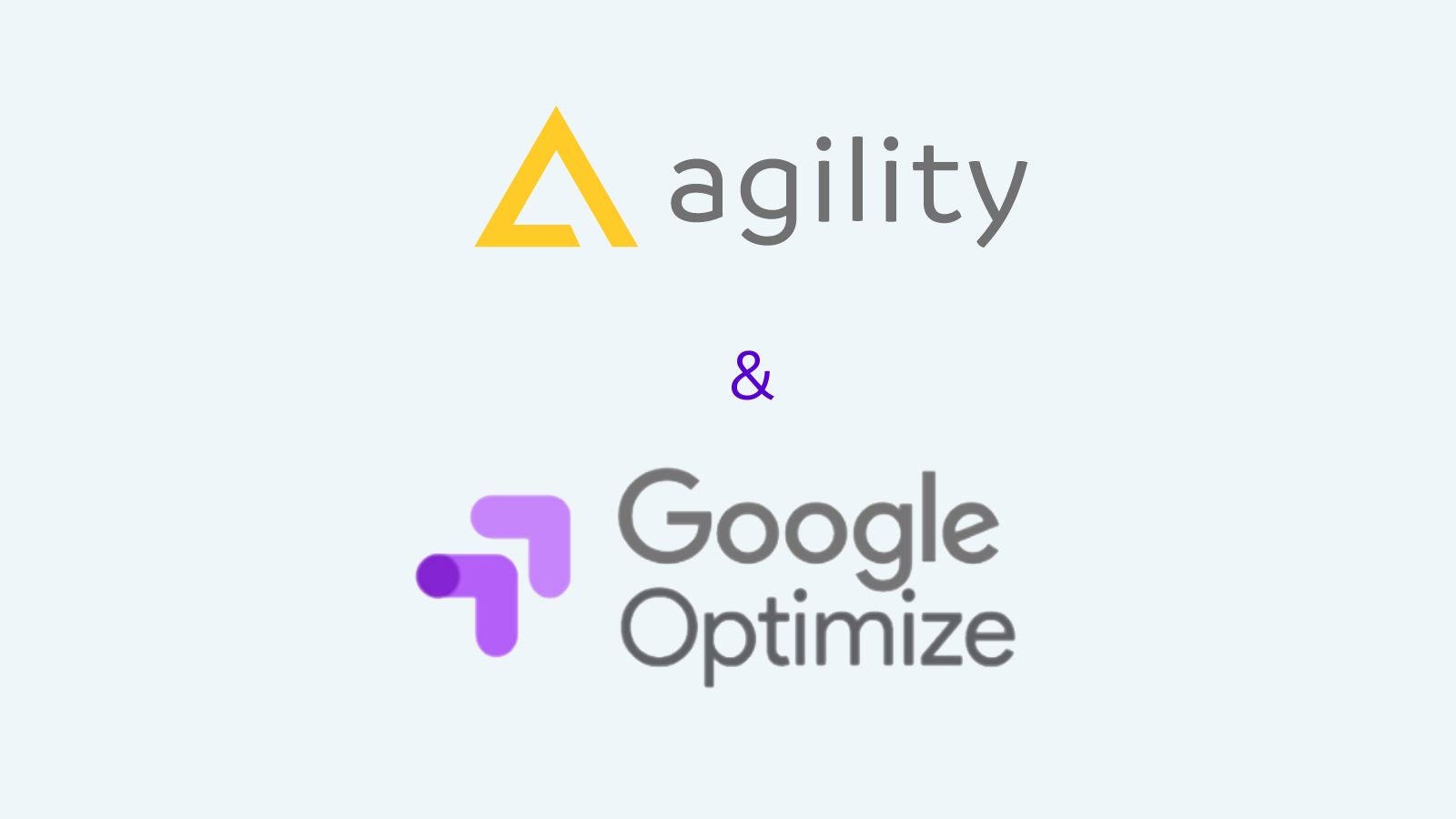 One integration that works exceptionally well for customers is Google Optimize and Agility CMS. While Google Optimize tests various pages to create the best experience for the end-user, Agility CMS seamlessly makes the sites in real-time.
Why is this important? Because showing different versions of the same site with slightly altered information provides a more personal experience. Geo-targeting, for instance, can pinpoint what region the user is accessing the site from, then shows info created just for them. It feels more personal, which automatically creates a better connection.
Want to become part of a composable software experience with Agility CMS? Become a partner
We want is a partnership.
We want to work with you to create the best possible websites for your clients and would love to talk to you more about what's possible. Let us know if you're interested in a business relationship built on trust!
The final word
Personalization is quickly becoming a must-have to stay relevant within SaaS companies, but how that's applied is different for everyone. Some companies may have the infrastructure to create a truly tailored experience, while others may struggle to develop individualized emails.
The point is to start somehow. Get your team involved in interacting with your customers and not solely rely on technology to create that connection. Not only will your customers appreciate it more, but they'll become more loyal and help build your audience for you.