Human evolution is the brainchild of man's providence. History blurts out that human evolution reckons as an old interest. However, the deliberate effort of men over the years empowered human evolution. Technological innovation, otherwise known as digitization, is at the heart of human evolution. Thus, across all spheres, we find noticeable fabrics of human evolution.
The changes are evident, and the growth heralds a compulsive adoption. The pandemic took the world by surprise. It brought a sudden halt to life-determining activities. But it ensured people adapted to the implications of innovations created due to human evolution. People had no choice but to adapt to technological improvisations. They cut across medical, financial, legal, and educational touch maps.
Because of the pandemic, communication between friends, colleagues, neighbors, and even families became digitalized. Beyond communication, people had to work remotely from their various homes because of the restrictions imposed by the government. Industries like finance, education, sport deployed modernized-innovative means for sustenance. While the tremendous shift in the aforementioned sectors seems like happenstance, its persistent relevance beyond the pandemic era is undeniable and crystal clear. Notably, it commands significant effects within the financial industry.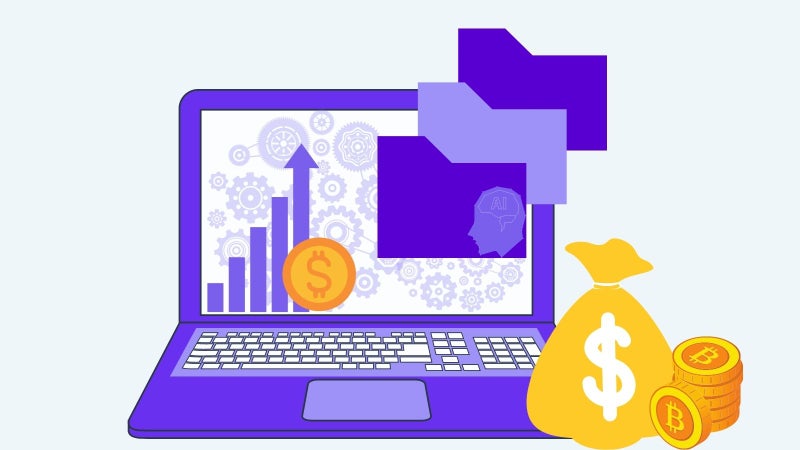 In an interview with Agility CMS, Kâl Salem mentioned that engagement tools of the whole game are taking a completely different approach within the finance industry. Kâl broached that if you consider the shift we have experienced in the past two years. Suddenly, the pandemic is here, right? And suddenly, no one can even approach banks, banks' branches, or interact in person.
This sudden uprising brings forward a new challenge to the banks on how to configure their relationship with customers who are their source of income. Everybody took a step back- literally. They raised the flag of hold. There was a need to find a way to drive this relationship in a completely different method. But to deliver services to these customers, there was a beckon to understand what customers can and cannot do. In this article, we will be considering the various ways in which customer journeys within the finance industry evolved.

Understanding Customer Journey In Financial Industry
A customer journey embodies a customer's interaction with a brand. It is a story enabling a brand's proper comprehension of its customers. It covers how often they derive utility from a brand's product or service. It is the complete experience of a customer.
Its priority is not the sales recorded; instead, it is the customer's perception of the brand. The customer journey extends toward customer satisfaction, displeasure, and suggestions. Thus, understanding the customer journey plays a pivotal role in sustaining marketing relevance.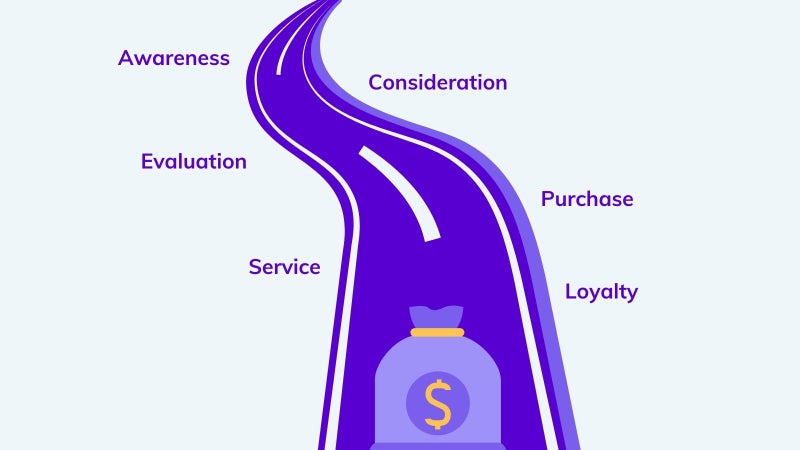 In the financial industry, the customer journey operates in an exhilarating way. It focuses more on the services offered by a financial institution. CEOs of financial institutions have affirmed that offering customers a remarkable experience is the best way to retain them.
By availing of impressive experience, customers become loyal; they even go ahead and tell their friends about the brand. Nonetheless, considering the trends of the 21st century, offering great experiences to customers is not a walk in the park for many financial institutions. And this is because the customer journey in the financial industry has evolved.
Due to the shift experienced in recent years, power tended to move towards the customer. So many banks stopped and looked at their strategy. They figured out that they are a little bit behind. They are a little bit short of answering that hard question: Do I really know what a customer journey looks like, given the changes and the ability of my customers to adapt to a new reality, and how can we adapt to survive? Kâl Salem said in his interview with Agility CMS.
The customer journey in the financial industry has evolved because customers' expectations are not the same. Why? Because the happenings around them have changed owing to the various technological improvisations. Remarkably, there are newer banks that pose as challengers to traditional institutions. These more recent banks provide a customer journey that promises faster, cheaper, and more comfortable services. Offering this type of service attracts more customers. Many of this era's customers demand secure, flawless, ideal, omnichannel, personalized, and on-demand communication from a financial institution. Interestingly, the customer journey has so much evolved that customers have little patience for those that fail to meet their demands.

Ways That The Customer Journey Evolved In The Financial Industry
Considering how the customer journey has evolved in the financial industry, specific and influential elements made this a possibility. Though, the roles of the financial industry did not change. Kâl Salem spoke about this in his interview with Agility CMS, 'If we look at the reality of the banking science, since the 60s and 70s, it has not changed much. The bank takes money and keeps it. So the whole concept of the financial industry did not change. Rather it is the technology that gets better. And better technology helps banks quickly get through diverse processes regarding customers' demand.'
Therefore, we would be looking at those elements influential to the evolution of the customer journey in the financial industry.
Digitization
There is a massive shift from in-person to digital services in the financial sector. The cause of this is the improvisations of digitization. It is an astringent measure that has influenced customer journey in the financial industry. Digitization supports the incorporation of digital technologies to change a business style. It is the act of deploying digital technologies to create faster and easier means of doing things.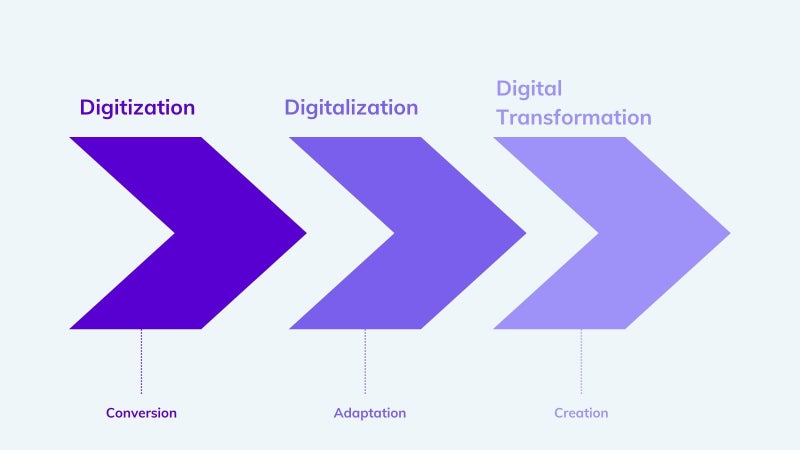 Digitization changed the concept of the customer journey in the financial industry. The fast rise of online banking shows customers' apparent acceptability of this mode of operation. The stakes have gone higher. We see the compounding effect of the pandemic era and its aftermath. The rate at which customers reckon with digitalization is intimidating. There is a visible migration from in-person to digital channels.
Thus, banks have realized digitization is not only about self-service offerings. They now understand it includes offering personalized and varying customer experiences via different media. Digitization approves a simultaneous switch from one channel to another without any disruption. It provides a customer journey replete with a flexible and scalable environment.
Personalization
Banks paying attention to personalization reveals the evolution that has hit the customer journey.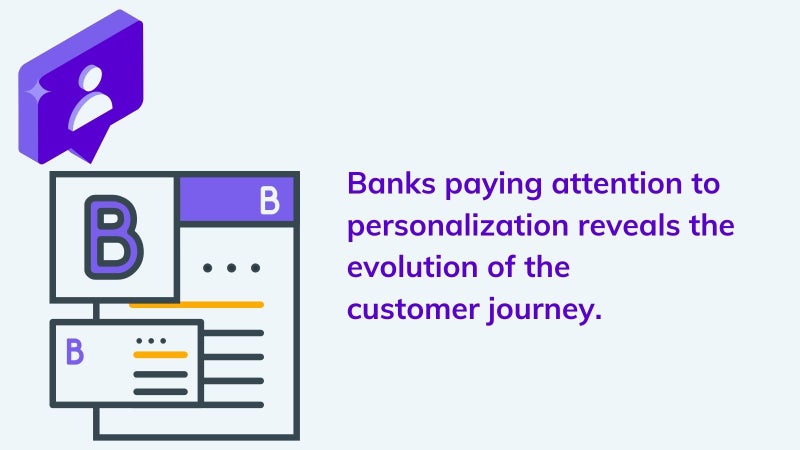 This is different from the nature of experiences shared between banks and customers in the past. A good number of these financial institutions understand the implication of personalization. Offering personalizing services to customers has reconceptualized customer experience in the financial industry.
Personalization implies that banks proactively foresee customers' needs and offer solutions. They ensure this is prepared and ready before customers reach out. Because of this, the customer experience is different from what was in place years back. As the head of a financial institution looking to compete and remain relevant, much attention needs to be invested in offering personalized services and digitization. These two are basically among the ways customer journey in the financial industry has been redefined.
Personalization reveals how much a brand cares about its customers. It is about offering impeccable services to a consumer hinged on personal experiences. It makes use of customers' historical data to provide services. SaaS (Software as a Service) and Cloud enable more flexibility and easy interaction with the ecosystem. These platforms ensure that personalization by banks is easy. Research gets conducted in a better way. The response rate is faster, and security is available. Personalization improves conversion rates and interaction. Also, it provides a much more substantial marketing ROI. Conclusively, it furthers constant messaging across platforms and cements customer loyalty, attention, and retention.
Artificial Intelligence
Artificial Intelligence is influential in the evolution of customer journeys in the financial industry. It gives banks a push-up by providing insight into customer intent. Doing this helps to increase personalization. Immediately after Covid-19, it got reviewed as an influential tool. Quite effective in the evolution of customer experience because of the use of machines in place of humans.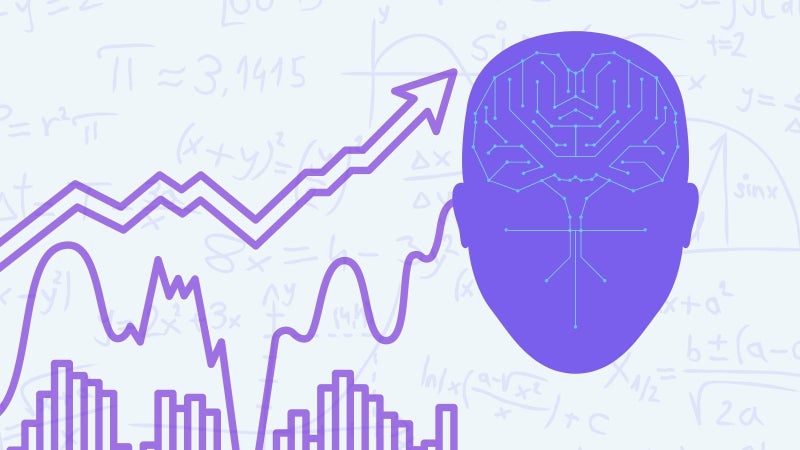 In his interview with Agility CMS, Kâl Salem mentioned this as human interaction against non-human interaction. Artificial Intelligence is solely behind the functionalities of application software (apps). These apps help to fulfill functions carried out by humans in the past. And these functions cover customer care operations, biometrics, and many more. Unlike when customers walk to a branch to file complaints, it is no longer the same. Customers can easily do all they intend to through the application software. For example, verifying a customer's signature through an app is possible.
Customer experience in the financial industry has evolved considering the implications of these newer trends. Financial institutions are integrating many technological innovations to catch up with the present ambiance of customers' experience in the financial industry.
Self-Service
Self-service implies that customers could solve their problems via their smartphones at home. During the pandemic, no one was able to visit the branches of their banks for complaints. Everyone got stuck at home without the option of leaving their homes. Notably, this period heightened the essence of self-service. The customer experience with a bank becomes better if it provides a choice of self-service. It became one of the highlights of services offered by financial institutions. Customers were able to attend to their financial business on their own via gadgets or self-service devices. It revolutionized the conceptualization of the customer journey. A predominant element influential to the evolution of the financial industry's customer journey.
Sooner or later, the influential potency of these factors will become more glaring within the financial industry. And institutions that best acknowledge the tidal change now must invest in the current evolution of customer experience. They would ensure this by integrating the innovative infrastructure, in-branch solutions, and software. It is widely believed that the institution with the best technology would be a force to reckon with in the future.
Conclusion
Customer Journey evolution within the financial industry is an extension of the current global development. The implications of this evolution is a continuous contention for global relevance by various financial institutions. However, financial institutions that are yet to catch the momentum must pause and reconsider their options. Because, in no time, with no deliberate recognition of this evolution, such institutions would go extinct and irrelevant.
Meanwhile, financial institutions with a thirst to sustain relevance would integrate these trends and watch out for other evolving trends. The power of the customer journey belongs to the customers now. Thus, brands must pay more attention to their customers' suggestions, complaints, and perceptions to stay ahead of the other financial institutions. Without their customers, generating value is impossible.