It is no secret that the importance of providing a stellar customer experience has grown to the point of becoming a necessity for longevity in business. In fact, 87% of business owners and executives view the customer experience as their highest growth engine. Investing in CX results in big returns because customers are willing to pay a premium for a meaningful customer experience. Not only that, but many consumers will only do business with companies that offer top-notch customer experience.
What constitutes a great customer experience in the digital world? As cloud technology and artificial intelligence continue to advance and provide new opportunities for better CX, the demand for a digital customer experience that is personalized, seamless, and convenient has been increasing just as rapidly. Find out how to create the best digital customer experience for your business with these top trends.
Headless CMS
Headless CMS is a content management system that allows for content to exist independently from a frontend website. The code is formatted into modular segments which can then be optimized for a variety of different presentations including mobile apps, smartwatches, and more.
Headless CMS has been gaining popularity quickly and usage will continue to increase. The Headless CMS Market was valued at $328.5 million in 2019 and it is estimated that the market value will be up to $1,628.6 million by 2027.
Traditional CMS simply doesn't allow for the customizability and flexibility that is necessary for a competitive modern digital customer experience. Headless CMS allows frontend developers to strategically design content with the user experience in mind while customizing the content for different channels.
Additionally, using headless CMS, frontend developers can build a user experience in whatever language they are most comfortable in. This results in a more creative and well-designed UX.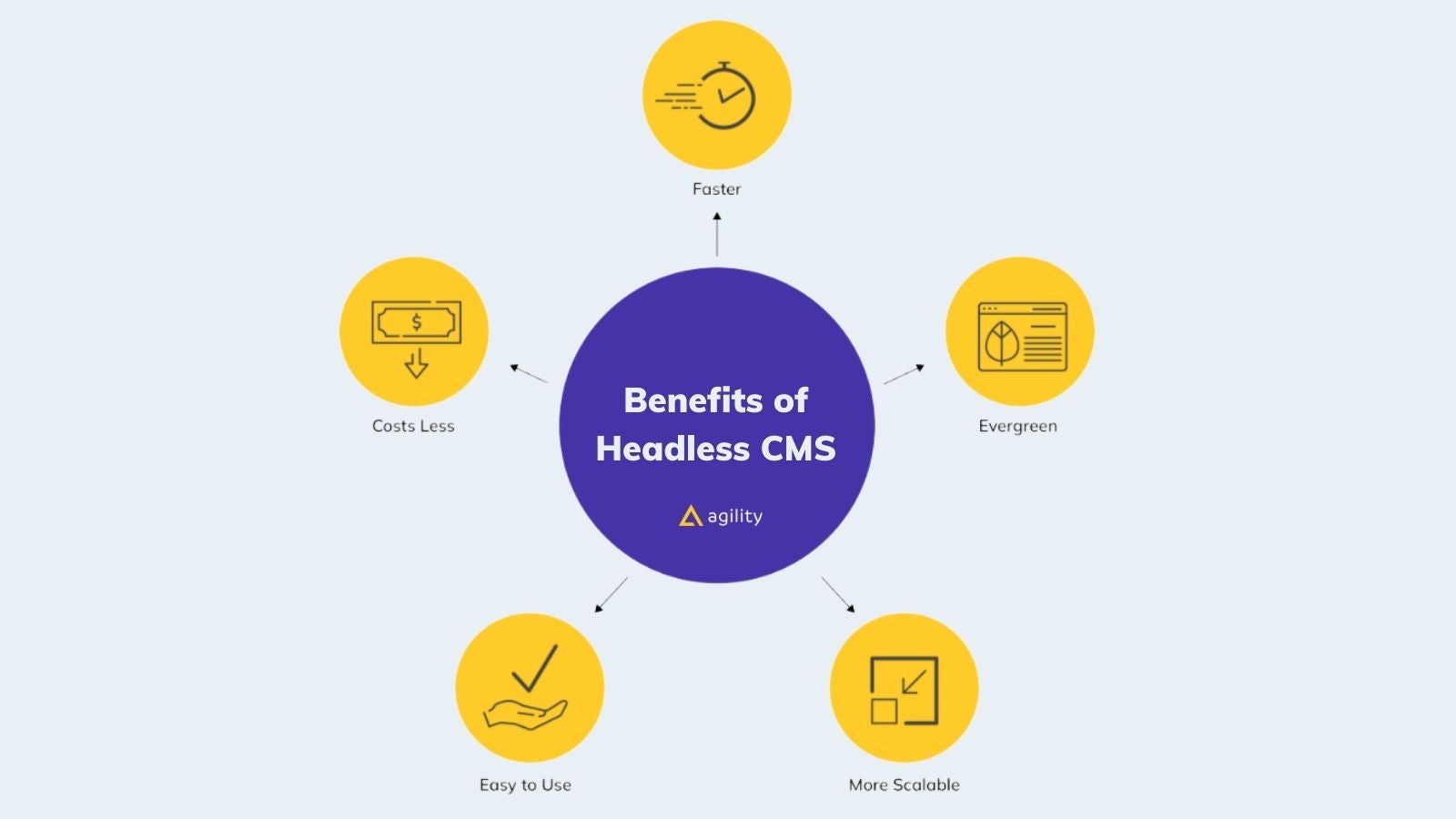 Headless CMS also provides better security than traditional CMS. Data protection has become a very important part of the overall customer experience. Many consumers will not trust a company that has had a data breach, even over a year later.
Seeing a large increase in the adoption of Headless CMS is essentially guaranteed because headless CMS helps with nearly every other digital customer experience trend, from omnichannel customer service to personalization.
Omnichannel Customer Service
Most SMBs have now embraced a multichannel approach to customer service. For several years now, customers have been communicating with friends, family, and businesses using a variety of communication methods.
Generation Z is quickly turning into one of the largest spending groups. They are tech natives and prefer to communicate with businesses on a variety of channels including SMS, live chat, phone, email, social media, and more. According to Google Research, 98% of Americans will switch between different devices on the same day. Of course, many will switch devices within only an hour.
Simply providing multiple channels isn't enough, because many customers will use different channels at different times while having the expectation that each agent they interact with will have access to the customer's history. Omnichannel customer service solutions provide this seamless experience and give agents quick and easy access to up-to-date customer histories regardless of what channel the customer is using at the time.
Omnichannel platforms have been trending for several years and the trend is sure to continue into 2022. Omnichannel features make the digital customer experience faster and more convenient for consumers because they have access to a brand regardless of where they are and what device is available to them. Omnichannel customer service also helps to create a more personalized customer experience because consumers can communicate using whatever channel they are most comfortable with whether it be on the phone, through text, or in an email.
Sustainability and Humanitarianism
Sustainability has become a big trend for businesses of all sizes. The demand from consumers for responsible environmental, sustainability, humanitarian and social justice policies in the companies they do business with has been growing every year. 2020 and 2021 in particular saw a bigger emphasis on social justice and humanitarian issues than ever before. In 2022, this trend will continue to grow and corporate social responsibility (CSR) programs will become important for many businesses to implement in order to stay relevant.
According to one study, 67 percent of consumers consider the use of sustainable materials to be an important purchasing factor, and 63 percent consider a brand's promotion of sustainability before making a decision to purchase. After the pandemic, many consumers are changing their purchasing behavior by looking for ways to lessen their environmental impact or otherwise make a difference in the world. It makes sense. After nearly two years in a pandemic, we have all been faced with mortality and are looking to live more meaningful lives.
Companies will be able to take the customer experience to the next level by implementing strong and bold CSR programs. The details of these policies along with company core values should then be clearly and consistently communicated to customers and potential customers via websites, mobile apps, and/or on social media.
Featuring the good that your company is doing through social media campaigns and content marketing strategies will become just as important as implementing those policies. People want to know that the companies they are doing business with care about the issues that are important to them. Customers can become loyal brand advocates when they understand not only why, but how a company is addressing humanitarian and environmental issues.
Personalization
When it comes to digital CX, personalization is key. According to research done by Accenture, 75% of consumers are more likely to purchase from a company that knows their name, purchase history, and makes recommendations for them based on past purchase history.
In 2022, we will likely see many companies doubling down on personalizing the customer experience through micro-segmented marketing campaigns, AI chatbots that can analyze customer data in real-time, and, as discussed above, omnichannel customer service.
During the pandemic, most people were reliant on Amazon. The Amazon digital customer experience offers hyper-personalized product recommendations along with easy access to customer purchase history. People have now come to expect this same high level of personalization in their interactions with all businesses.
In order to provide this level of customization, companies will have to go beyond segmentation based solely on location, age, and/or gender. The micro-segmentation of customers divides customers into very small groups based on a number of factors that are relevant to the business such as preferred products and history with the brand. Marketers can then tailor specific campaigns to each micro-segment.
Responsible and Transparent Data Management
When it comes to business, trust is always important. Without trust, there is no customer relationship. However, the increasing demand for personalized customer experience creates a dilemma when it comes to data management.
The more personalized the customer experience is the more customer data that is needed. Managing customer data can be a tricky balance. On one extreme, not collecting any data and giving random irrelevant product recommendations is almost offensive at this point. But hitting too close to home can come off creepy and feel like an invasion of privacy.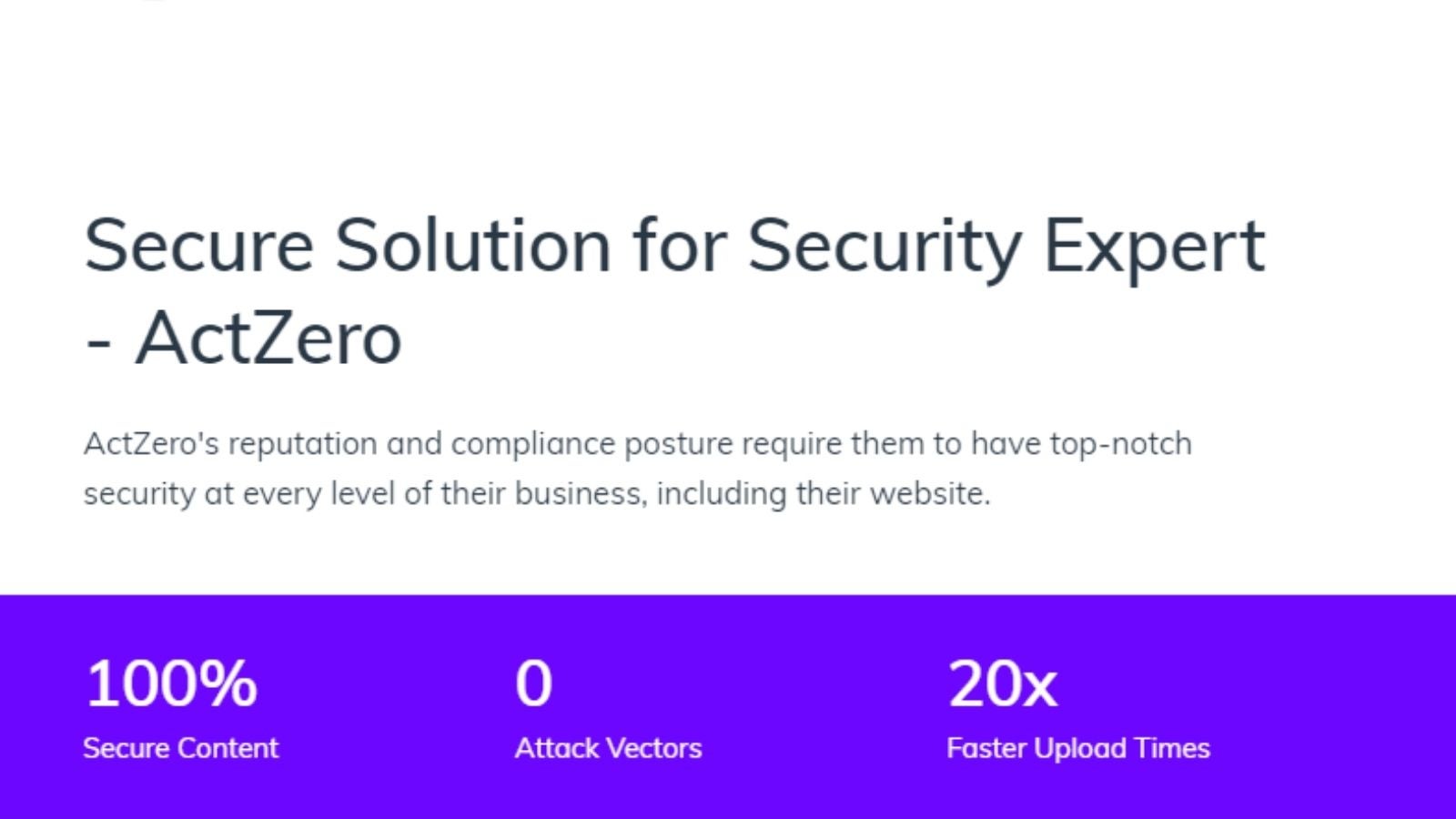 According to a report from Formation.ai, 81% of polled consumers stated that they would be willing to provide basic personal information in exchange for a more personalized customer experience. This is good news for businesses, but the key to hitting the sweet spot in data management is transparency. From the poll mentioned above, 83% of consumers revealed that they would be more likely to share personal information if the company they were sharing it with was transparent about how the data would be used and what security measures were being taken.
Beyond being transparent about how they are using data and collecting data in an ethical way with consent, companies should focus on gathering the best data they can in order to provide a stellar customer experience.
This means gathering data from as many sources as possible including first and second hand, third-party, unstructured, semi-structured, structured, batch, streaming, anonymous, transactional, and behavioral. Some of the top ZoomInfo alternatives can not only provide a verified database that you can rely on but also help you understand how to engage active buyers. All of the data should then be gathered into one place where it can be quickly and easily analyzed and present a useful 360-degree view of each customer.
Artificial Intelligence and Machine Learning
The rise of artificial intelligence in business communication is nothing new, but in 2022, we will see AI and machine learning play a bigger role in the digital customer experience. For example, AI Chatbots are becoming more advanced and "human-like" through the use of real-time customer data analysis.
Artificial intelligence and machine learning obviously play a huge role in data analysis. AI is offered on most call center software platforms and is generally used on the backend to analyze large amounts of customer data, but we will likely see AI move increasingly to the frontend. On the front end, AI can be used to help agents by offering real-time coaching and suggestions and can be used to help customers by interacting with them directly through chatbots and virtual assistants.
Embracing Customer Reviews
The importance of customer reviews to consumers cannot be ignored. According to Brightlocal, 93% of those polled said that they read reviews of local businesses before doing business with them. It is easy to see why. Being able to read the honest thoughts of previous customers who have made a decision you are considering can be extremely helpful. It can also be confusing, but as reviews become more common, consumers are becoming better at sifting out the extremes and getting the information they need from reviews.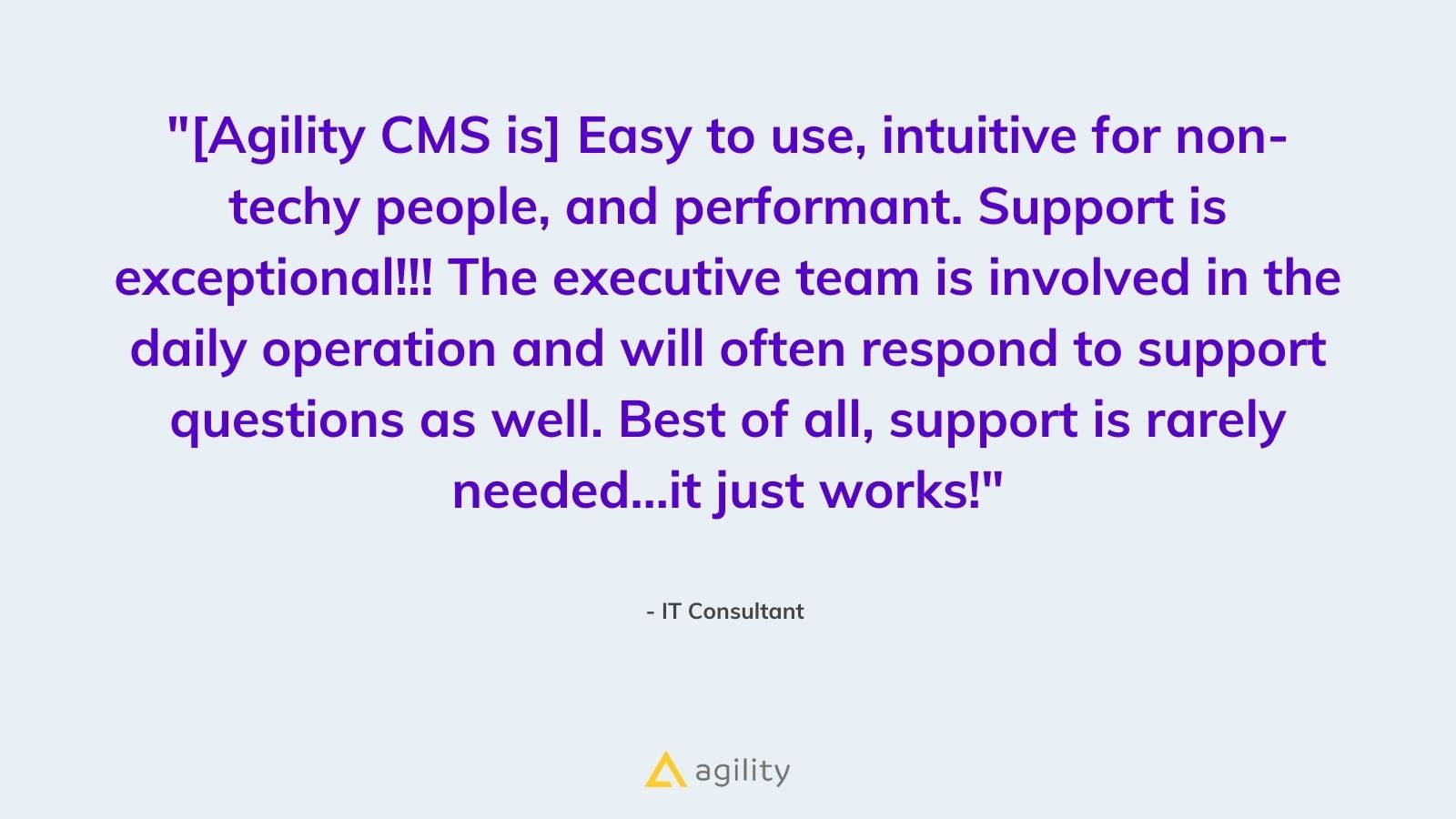 Customer reviews also offer very helpful information for businesses and they should not be overlooked. Businesses who take the time to find out how and where customers are reviewing their products and services might very well be rewarded with persuasive commendations along with actionable feedback.
Often, when a customer leaves a bad review, they simply want to be heard and have their issue addressed and for whatever reason, they have been unable to do this through communicating with the company directly. Reaching out to these customers in good faith may not only keep them from leaving your business but may expose an issue that needs to be addressed company-wide.
Customer Self Service
According to the Harvard Business Review, 81% of customers attempt to resolve issues using self-service before reaching out to a company. What if the vast majority of these customers found the answer they were looking for right away? This would lead to a huge improvement in CX, retention, and customer satisfaction. Simply having an FAQ section on the company website is not enough. Customers expect a robust self-service program that enables them to find the specific information they need quickly and easily.
Customer self-service can and should include tutorial videos, animations, chatbots, a knowledge base, and more. Knowledge bases should be regularly updated and include things like hashtags to make it easy for customers to find exactly what they need.
The added bonus of investing in customer self-service is that it simultaneously reduces the pressure on agents and allows them to focus only on the most complicated issues.
Voice of the Customer (VoC) programs
VoC programs aim to capture the feedback, experiences, and expectations of the customer by collecting feedback. As advanced as business metrics are becoming, they only tell a part of the story. VoC fills in the rest with a more holistic view of the customer so that the company can respond on a deep and personal level.
VoC programs collect feedback by conducting customer interviews (either one-on-one or in a group), utilizing customer surveys, analyzing live chat and call recordings, listening on social media, analyzing website behavior, and more. All of this information is then consolidated and analyzed to gauge current CX performance and/or to find areas that need improvement.
VoC programs improve the digital customer experience because they provide a more complete picture of each customer and the company can respond to customers in a more personal way. For example, due to the efforts of a VoC program, an agent at Zappos sent flowers to a customer who had expressed in an email that her mother was sick. The customer was floored by the experience and Zappos won her loyalty for life.
Conclusion
The importance of the digital customer experience is only increasing. Due to the pandemic as well recent advances in technology, people have become extremely comfortable doing business online. At the same time, however, consumers are increasingly unwilling to waste time and resources with companies that don't care about them or share their values. Investing in a digital customer experience that is personalized and meaningful will not only increase your bottom line, but it will set your business apart from the competition for years to come.