Data has become the lifeblood of businesses in today's ever-changing digital landscape. Organizations must embrace the power of analytics technologies in order to grow and make educated decisions. Google Analytics 4 (GA4) is one such product that sticks out. It provides enhanced tracking, machine learning, and a more comprehensive understanding of user behaviour. To assist you in fully utilizing this powerful tool, we have created a list of recommended practices for integrating and utilizing Google Analytics 4.
GA4 Implementation: A Solid Foundation

Correctly configuring Google Analytics 4 is critical for accurate data tracking and analysis. To establish a solid foundation, follow these best practices:
Create a New Property: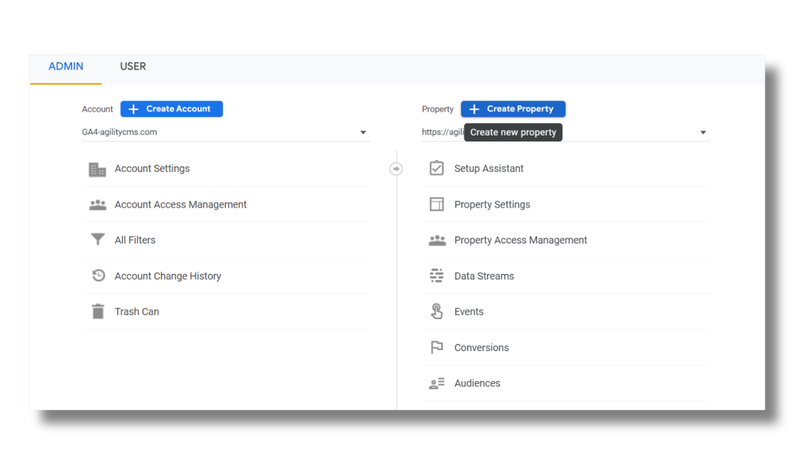 Because GA4 is a considerable upgrade from Universal Analytics (UA), it is suggested that a new property be created particularly for GA4 tracking rather than upgrading the old UA property.
Enable Enhanced Measurement:
GA4 includes Enhanced Measurement, which tracks everyday events like as page visits, scrolls, video engagements, and more. Enable this function to collect vital data without the need for manual intervention.
Identify essential Events: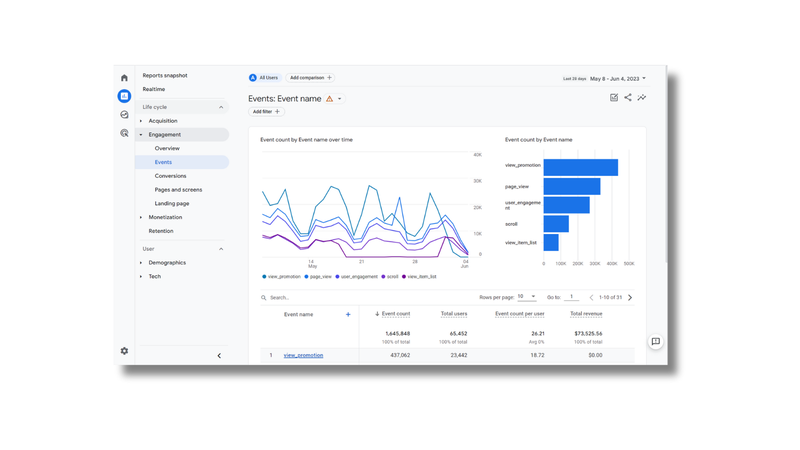 Identify and identify the essential events that correspond to your company objectives. Tracking these events, whether they are sales, form submissions, or newsletter sign-ups, will provide actionable insights into user behaviour.
Enable Data Streams: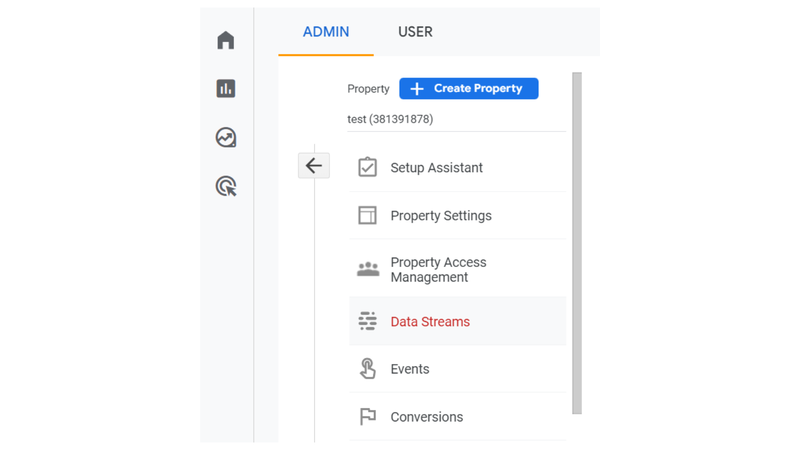 Create data streams to collect data from diverse platforms such as websites, apps, or other digital assets.
Understand the New Data Model
GA4 includes a new data model that is centred on events and user characteristics. Keep the following best practices in mind to fully use this new model:
Event-Driven Tracking:
GA4 abandons the standard pageview-centric tracking strategy in favour of event-driven tracking. Rather than tracking individual page visits, concentrate on identifying and tracking events that occur during the user experience.
Use Custom Events:
Create custom events to track certain user activities that are unique to your company. You can acquire insights tailored to your goals and objectives by creating unique events.
Make Use of User Properties:
You may segment and analyze your audience using user properties depending on certain attributes such as user type, subscription status, or client group. Use user properties to acquire more information.
Make Use of Machine Learning Capabilities
One of the most significant developments in GA4 is the incorporation of machine learning capabilities. Make the most of these capabilities by following the best practices listed below:
Enable Predictive Metrics:
GA4 includes predictive metrics that forecast user behaviour and predict important outcomes using machine learning algorithms. Allow these indicators to be enabled in order to obtain insights into future trends and make data-driven decisions.
Investigate Analysis Hub:
Analysis Hub is a strong feature in GA4 that enables advanced analysis, exploration, and segmentation. Make use of its ability to find hidden patterns, identify user subgroups, and extract useful information.
Take Advantage of Automated Insights:
GA4 provides automated insights that identify major trends and abnormalities in your data. Use these insights to find potential opportunities and areas for improvement.
Data Security and Compliance
With growing worries about data privacy, it's critical to prioritize consumer privacy while also adhering to legislation. To protect data privacy and compliance, follow the following best practices:

Put Consent Management in Place:
If your website or app collects user data, make sure you have a solid consent management mechanism in place. Before collecting or processing any personally identifiable information, obtain consent.
Anonymize Personally Identifiable Information (PII):
GA4 provides tools that automatically anonymize user-level data such IP addresses. Enabling these options will preserve user privacy and ensure compliance with data protection standards.
Review and comply with rules:
Stay current on data protection rules such as GDPR and CCPA, and ensure that your data gathering and processing practises are compliant.
Monitor and optimize on a regular basis.
Continuous monitoring and optimization are required to get the most out of Google Analytics 4. To get the most out of your data, use these best practices:

Create customized reports and dashboards:
Customize your reports to focus on the metrics and dimensions that are most important to your business. Create customized reports and dashboards to track key performance indicators (KPIs) and progress toward your objectives.
Audit and Validate Data on a Regular Basis:
Conduct regular audits to ensure data accuracy and validity. Validate data across platforms and channels to detect and resolve inconsistencies.
Stay Current on Updates and New Features:
GA4 is a developing platform that receives regular updates and new features. Keep an eye out for these updates.
Integrate with your CMS and take advantage of Agility's GA4 No-Code Marketplace Integration.
Consider combining Google Analytics 4 with your Content Management System (CMS) to expedite your data collection and analysis procedures. This integration facilitates data sharing and improves your capacity to track user activities throughout your website or app. You may acquire a comprehensive perspective of user behaviour by connecting GA4 with your CMS and optimizing your content and marketing tactics accordingly.
Agility is happy to announce its new, no-code marketplace connectivity with Google Analytics 4. You can effortlessly link your Agility-powered website or app to GA4 with this integration, which eliminates the need for complex coding or development work. This seamless connectivity allows you to easily track and analyze user engagement, events, and conversions within the Agility platform, all while leveraging the robust features and machine learning capabilities of GA4. Learn how.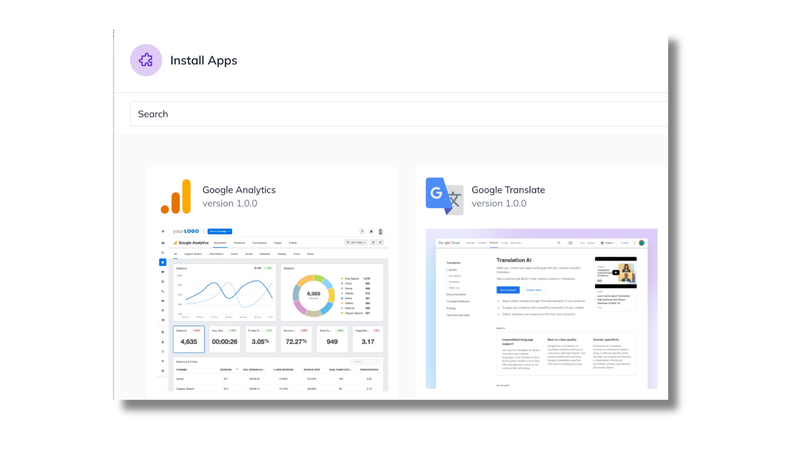 Agility's no-code marketplace interface with GA4 offers a number of advantages, including:

Simplified Implementation:
Because no-code connectivity eliminates the need for human coding, connecting Agility to GA4 is quick and easy. You can save time and money otherwise spent on technical implementation.
Extensive Tracking:
The integration ensures that important user interactions and events on your Agility-powered website or app are reliably tracked in GA4. You can learn everything there is to know about how users interact with your content, browse your site, and convert.
Improved Analytics skills:
By combining the strength of Agility's content management skills with the sophisticated analytics features of GA4, you can gain deeper insights and make data-driven decisions to optimize your content strategy, user experience, and overall company success.
Seamless Data Sharing:
The integration enables Agility and GA4 to share data in real-time, removing data silos and offering a unified view of user behaviour across many channels and touchpoints.
Flexibility and Customization:
With Agility's no-code marketplace connectivity, you can customize and adjust your data tracking and reporting to meet your unique business requirements. Within GA4, you may design custom events, goals, and reports to correspond with your specific goals.
Integrating Agility with Google Analytics 4 via the no-code marketplace integration allows you to fully utilize the capabilities of both platforms. It enables you to easily collect, analyze, and act on data-driven insights, resulting in improved business outcomes and an excellent user experience.
Finally, by following these best practices for Google Analytics 4 implementation, including understanding the new data model, leveraging machine learning capabilities, prioritizing data privacy and compliance, regularly monitoring and optimizing, and integrating with your CMS while leveraging Agility's no-code marketplace integration with GA4, you can unleash the true power of data analytics for your business. Accept these best practices and set out on a path of data-driven growth and success.