Whether we're aware of it or not, content is all around us. It's on the social media platforms we browse, the newspapers we read, and the websites we visit. Even this article you're reading now is content. It's everywhere, and we interact with it every day.
For a business, content is fundamental. This is what allows customers to discover your company, read what you offer, and learn about your product or service. It plays a huge role in marketing strategies, and there can be devastating consequences if your content is not up to scratch.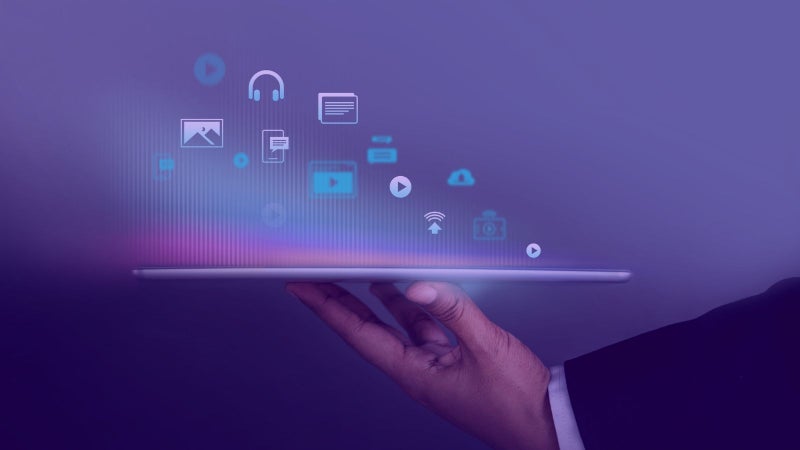 This is why it's important to carry out regular content testing. You need to ensure your material is meeting your readers' needs as this is how regular customers are established. Failing to conduct these tests is probably among the main content marketing mistakes to avoid.
So, to help you, we have compiled a comprehensive guide to make sure you know everything there is to know about content testing.
Let's begin.
What is content testing and why should you do it?
Content testing is pretty much what it says on the tin. It's the process of testing your content to ensure it is suitable for your targeted audience.
It's important to test how understandable your content is, how relatable it is for your audience, and whether it provides enough information for potential customers.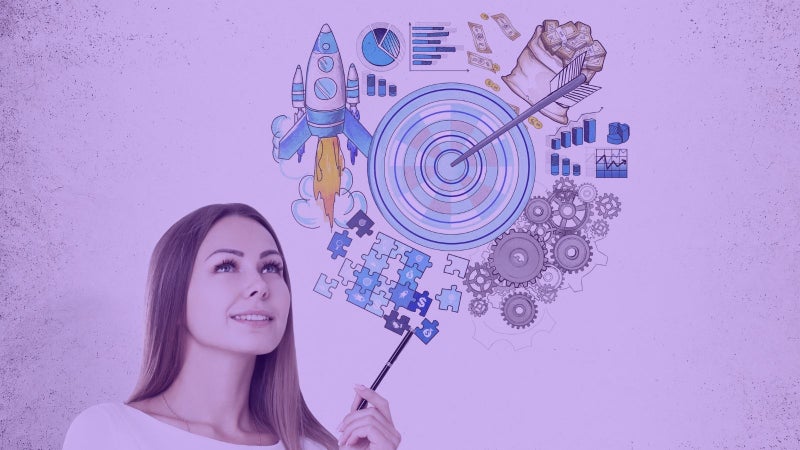 Content that is irrelevant and/or difficult to follow can frustrate your readers and lead to a reduction in reach, traffic, and sales.
By testing your content, you can ensure your audience is met with high-quality material that answers their questions and makes them feel confident.
This may seem like a lot of extra work and, we get it, you've already got a lot on your plate. That's why test automation was invented. (We know what you're thinking: "what is test automation?" But that's a question for another time.) And although there are still a lot of developments to be made to this process, it may one day make your content testing life easier.
What content should I be testing?
To put it simply, test everything.
Your readers and customers will see (and possibly interact with) all your content so it's worth checking it all.
You could test your main website page content to ensure it's compelling enough to lure visitors in and keep them browsing through your site.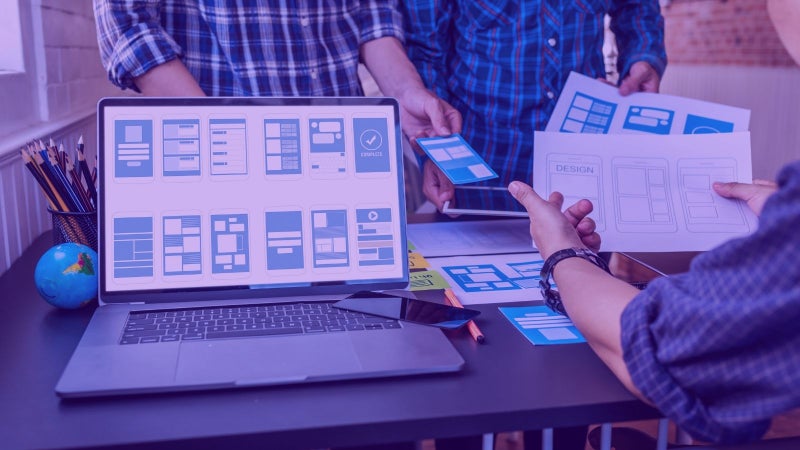 You could also test the content on your checkout page to be sure that it's easy to navigate to help customers complete their purchases quickly and efficiently.
One important thing to note, however, is that you should prioritize your most significant content. In particular, if you happen to produce content linked to high ticket affiliate programs, you may want to focus most of your testing on that.
What should I test for?
Some elements that you test for can depend on your services and trade. However, there are a few factors that should be tested across all industries.
1. Is it readable?
This is arguably one of the most important elements to test for. Your users must be able to read and follow, your content with ease, no matter the browser or device they are using. If this isn't possible, this could cause confusion or frustration and turn the user away.
When testing for readability, ensure it is scannable. Remember, not everyone has time to spend all day browsing your content. They will want to quickly scan through the material to find what they need.
It's also important to think of how your content is portrayed on different platforms and devices. For example, some content may show differently on a mobile device compared to a PC. So, it may be useful to consider a mobile-first ecommerce site design to maximize your reach.
2. Is it inclusive?
Surely, you will want your product or service to be available to everyone.
By featuring content that is inaccessible to some, you will be missing out on multiple opportunities to grow your business.
So, be sure to think of users with disabilities.
For instance, think about your users that are visually impaired and include features that will be read aloud to your visitors if necessary.
Covering all bases and making your content accessible will let customers know that you are thinking of them. This will make them feel valued and keep them coming back for more.
If you're struggling to determine whether your structure is ready for outside viewers, you may want to look into what is smoke testing.
3. Is it consistent?
It's very important to stay consistent across all business outlets. Your tone and message must be the same on every platform to provide a solid, unified service.
Doing this will boost your chances of gaining your readers' trust, and it can increase customer engagement on your website.
So, when testing your content, be sure to test for consistency. If nothing is matching up, it may be time to sit down and have a think about who you are as a business and what you're ultimately trying to achieve.
4. Is it easy to navigate?
When a customer visits your online page, it's important that they are able to navigate it easily on their first try.
Use your content to make it clear how to use your site. This will make it easier for your customers to understand more about your product or service, and they may be more inclined to make a purchase.
One thing to understand is that nobody knows your content better than you. You already know how to navigate your system so you may be biased when it comes to critiquing it. This is why it's important to test it with help from external users as they will be completely (and sometimes brutally) honest and objective.
It may also be worth incorporating SDLC QA into this to ensure all software is meeting the required standards.
Cloze test
Cloze testing helps businesses determine whether their content is understandable to their readers.
This is done by presenting test participants with a short piece of content with every fifth or sixth word removed.
The participants are then tasked with filling in as many of the blanks as they possibly can. The more words they can fill in, the easier your content is to understand.
Usually, a score of 60% or above in a cloze test is deemed a success. This shows that your content is easy to comprehend.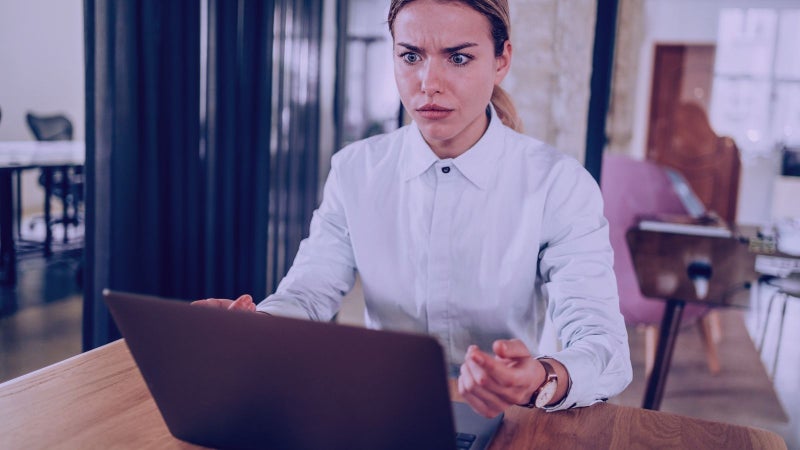 Micro-testing
Like the cloze test, a micro-test also determines the comprehension level of your content.
To carry out this test, an excerpt from your content will be copied and pasted onto a survey sheet. This survey will then be given out to test participants, who will be asked to answer a series of questions related to the text.
The idea is that the participants should answer the questions to show that they have interpreted the text in the way you intended. It will also show whether the content is relevant to your customers.
If the feedback to this test shows that your readers interpreted your content in a different way or weren't able to decipher it at all, it would indicate that some changes are needed.
Highlighter test
This testing method is perfect for discovering how your content makes your readers feel. This is a hugely important test to carry out regularly as customers need to be able to relate to your business in order to continue giving you their custom.
To conduct a highlighter test, you will need a printed sample of your content and two different colored highlighters.
Participants will be given the content print-out and asked to highlight sentences and phrases that make them feel a certain way and those that don't.
For example, they could be asked to highlight parts that make them feel positive in yellow. And highlight parts that don't make them feel confident in red.
This is an excellent testing method as the results are easily analyzed, and the test can be adapted to suit your business needs. For instance, you can change the emotion depending on how you want your content to be perceived.


Five-second (or impression) testing
The five-second test (also known as impression testing) is a simple test to determine whether your content is memorable and your main website sections are clear.
To conduct a five-second test, simply show participants the relevant content or web page for around 5 seconds. This will then be followed up by questioning over what they were just shown. The more elements remembered by participants, the better your content will be.
The aim is to be as memorable as possible.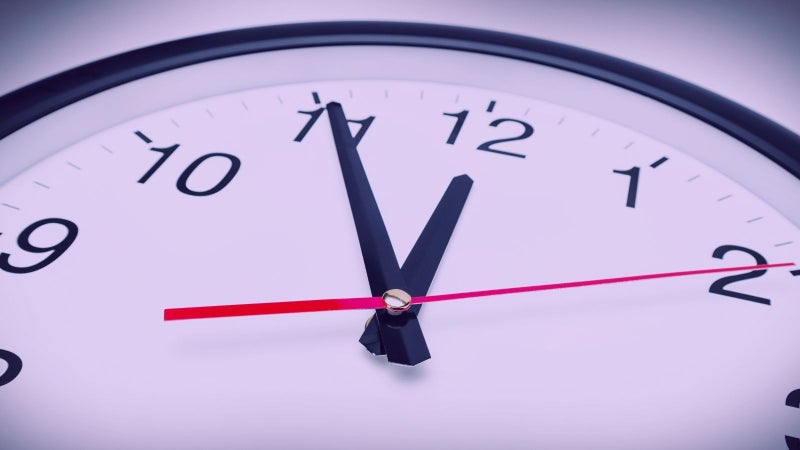 Recall testing
Another method of content testing that can help you examine how memorable your content is, is recall testing.
Creating easy-to-read, interesting content is fundamental to ensure healthy website traffic and sales figures. Your wording needs to be straightforward to allow everyone to understand and react to it. Recall testing can help you make sure your content does this.
To run a recall test, present participants with a text sample and set them a specific time limit to read through it. The time limit will depend on the length and complexity of the content. This could range from a few seconds to minutes.
Once the allocated time has elapsed, ask participants objective questions related to the text and record their answers.
If the readers find it difficult to recall any information from what they've just read, it could suggest that your content is not at an acceptable standard.
It may also be a good idea to ask some additional questions on how they believe the text could be improved, or how it could have captivated them more.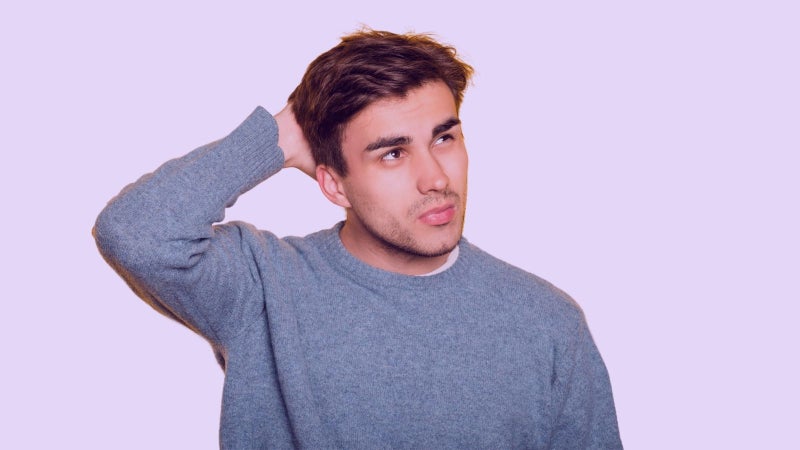 A/B testing
A/B testing is great for providing quantifiable results. It involves creating two contrasting pieces of content and testing them both on participants to confirm which is most effective.
For instance, participants may find one piece more useful due to its fast loading time. This is why it's crucial to understand why a slow website reduces conversion efforts and use content testing to solve that issue,
Although this testing method requires a large sample size to produce reliable results, it is incredibly useful.
Preference test
Similar to the A/B test, preference testing also requires two pieces of content. However, this method is slightly more straightforward.
Simply, present participants with both pieces of text and ask them which they prefer. You can also add follow-up questions to confirm what they liked and disliked about each piece. This feedback can help you alter your existing content to maximize reach.
First click test
To conduct a first click test, show participants an online platform that represents your intended website. Set them a task, and ask them where they would click first to start this task.
For example, a retailer wholesaler may ask users to add a particular item to their basket.
Note how long it takes users to make their first click and how accurate they are. You can also ask follow-up questions to determine how confident the participant felt about the task, and whether any changes could be made to make their choices easier.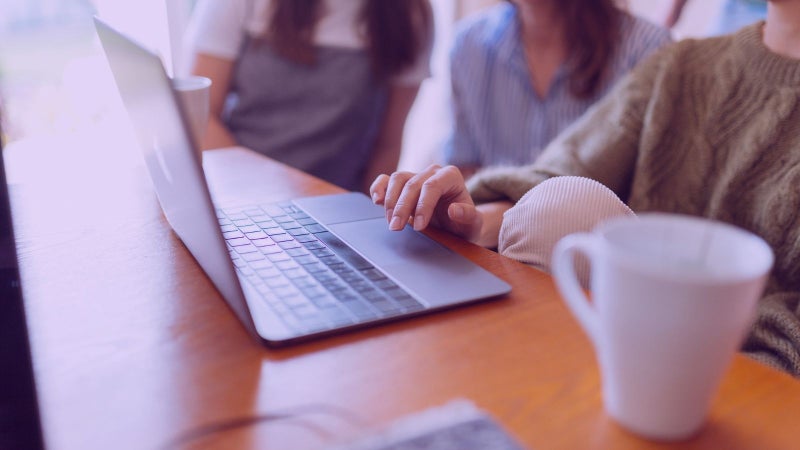 Tree testing
Tree testing allows us to examine how easy it is for visitors to navigate your website.
To do this, create an ordered category list and form a list of tasks users would need to complete when using your final product or service.
Ask participants to use the tree-testing platform to show you how they would navigate the system to complete those tasks.
The quicker participants can complete each task, the easier your site is to navigate. This would assure you that your content is clear and concise.
Eye-tracking
This is possibly the most advanced method on the list. However, if you have the means, it can give you incredibly useful insights.
This method requires participants to look at a screen with an eye-tracking device. Show your website or content on the screen and let the participant observe it naturally. You can then observe their eye movements to discover what sections they were drawn to and what part they ignored.
This will give you a basic understanding of what elements are working and which ones may need some retouching.
What else can you do?
Content testing may seem daunting at first and it can take a while for your content to reach the standard you require. There are also other factors of content testing that you can investigate in your own time. For example, there are many benefits of using a headless CMS.
A headless CMS can give you better content architecture and increase the usability of your product or service. It's entirely worth the investment and it doesn't come at a great cost.
You may also be interested in looking into session initiation protocol (SIP), as this may be beneficial to your brand. SIP allows you to provide multimedia content (videos and pictures) on your online platforms. This will further improve your content and communication levels on your site.
Furthermore, continuous integration (CI) can also help with your content and is a practice you may want to invest in. CI allows you to make regular updates to your code and content, and requires minimal human intervention. Thus, it could save you time and manpower. Try to learn what is CI and what it can do for your brand.
No matter how you choose to improve your content, and whichever testing method you use to conduct testing, remember to be prepared.
Establish what kind of content should be published first, and then determine who your target audience would be. From there, it will be easy to decide which content testing method would be most suitable for you and your business needs.
Don't forget to review your content regularly. Times are changing quickly so you need to ensure your content is up to date and acceptable for today's users.
And don't stress if you don't quite hit the mark the first time around. There will be plenty of time to improve.