If your website encourages people to take action, the content of all types ranks among the best tools at your disposal. To make a conversion, you first need to get your product or service in front of the right people. While there are many different ways of promoting a business, digital marketing is particularly cost-effective.
Like most forms of advertising, your content often sits at the center of any digital marketing strategy. People expect to learn about who you are and what you do from social media and email to pay-per-click ads and sponsorships. An excellent first impression is often a vital step in ultimately making a conversion, so getting the tone and information right is essential.
Creating great content often involves much time and often a budget too. However, it's worth getting the best possible return on investment once it's perfect and ready to showcase to your audience. So, while creating even more content is undoubtedly a great strategy, don't ignore the full potential of what you already have to hand in.
Instead, leverage what you've got to become relevant to different audience segments based on personalization and fit the profile of varying promotional platforms.
Given the time and effort that goes into creating content, the additional effort required to expand your reach by repurposing the best output pales. That's why we've pulled together 9 top tips for making everything you do go that little bit further while considerably boosting your bottom line in the process.
1. Split Longer Content Into Shorter Snippets
As a business owner or marketing professional, you probably have your favorites regarding content creation. You might love being on camera and have dozens of videos ready for editing and distribution. On the other hand, you might find writing blog posts and emails the easiest way to share your thoughts with others.
No matter how you approach content marketing, it's always a great rule of thumb to produce more than you need. Editing out is almost always easier than adding more, regardless of the format.
If you follow that ideology, the chances are you've worked on or happened across large pieces that are ripe for trimming down without losing their value. This content might be a blog post that runs into thousands of words or a webinar recording for a couple of hours.
The key here is to find the gems in what you have available. Even the greatest writers and filmmakers don't always strike gold. The greatest movies of all time have one or two scenes that stand out more than anything else.
One line in a 10,000-word post could be enough to resonate with potential customers. It will quickly become clear that it's the sentence you should post on social media or turn into a graphic.
The thirty-second speech from a three-hour presentation could be the part that got the audience on its feet – metaphorically if it's a virtual event. So that's the clip you post to Tik Tok and engage with your audience.
Think about where your audience is and how they expect to consume content. Sure, some people will read everything you write and watch with interest for hours on end when you talk about who you are and what you do. Others want something short, snappy, and easily digestible.
If you want the best possible conversions, it makes perfect sense to go after both.
2. Transform Blog Posts Into Buyer's Guides and Booklets
Making content shorter is far from the only way to repurpose it for different audiences. Making it longer can have the same effect, albeit not necessarily by writing more words or shooting additional scenes for a video.
Instead, this type of repurposing is all about combining content. For example, short product videos and reviews can come together into mini-movies. All you need to do is shoot short amounts of additional footage to link the different videos together or take the time to edit them in whichever way flows best.
With written content, many businesses focus on the question-and-answer format. People want to know more about a product or the industry in which you operate. Twenty blog posts answering questions around similar subjects can easily be repurposed into an ultimate all-encompassing guide to a topic.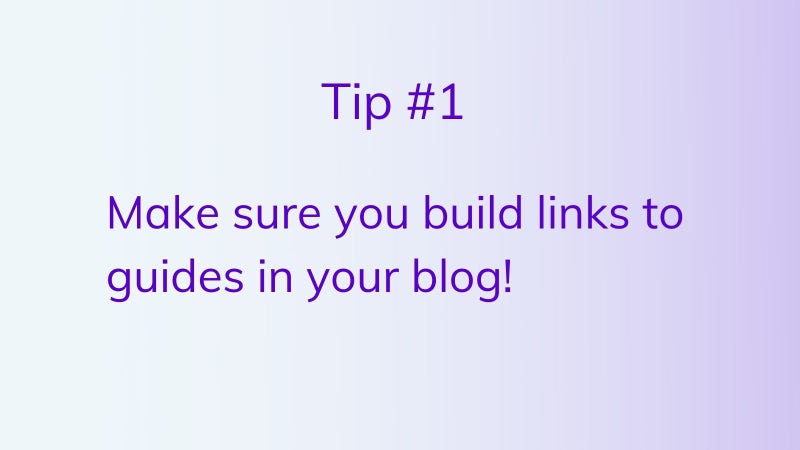 The results can represent another fantastic marketing tool with a cohesive message built up over time. In some cases, especially in the case of booklets, you might even find yourself with a whole new revenue stream based on your expertise and sector reputation.
3. Repurpose Written Content For Podcasts
One way to repurpose content and include it in other marketing channels is to turn your written content into podcast topics. You will need the proper video software to leverage content in this way, but if you can come up with a series of questions that can be answered in a podcast episode, you can easily extend the life of written content far beyond its original purpose. This can be done by looking at the article's main points and thinking about ways they could be expanded upon in a conversation-style format. Additionally, it can be helpful to think about potential guests who could be interviewed on the topic, as this can add another layer of depth to the conversation.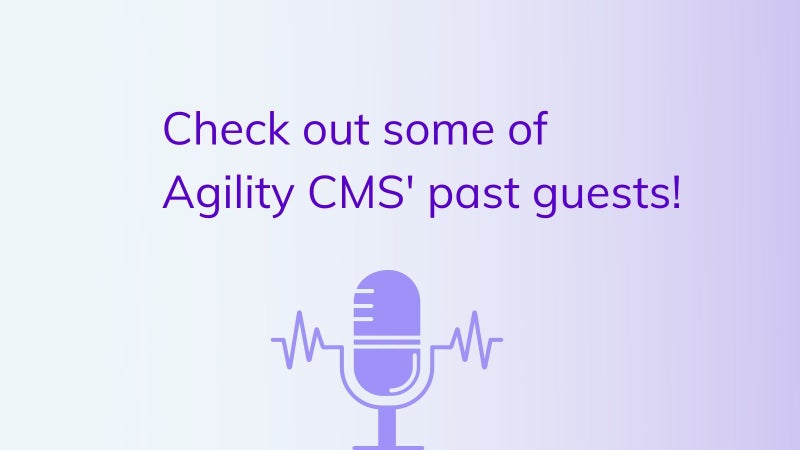 4. Extract Quotes From Content and Turn Them Into Images for Social Media
Most businesses know one of the best ways to stay relevant and grow followers on social media is to be consistent. One post per platform every couple of months isn't going to cut it. Indeed, if that's your schedule, you might consider why you're even posting.
The difficulty here is that there isn't always something relevant and worthwhile to post. Most businesses can't rely on a once-in-a-lifetime event every day. Fortunately, not everything has to be of that magnitude. Anything that reflects your business in a good light is a worthy candidate.
Quotes are a fantastic resource for social media as they have everything a company might look for. On average, people in the US spend just over two hours on social media daily. However, their attention span per post is just a few seconds. Fortunately, that's plenty of time to read and absorb a quote.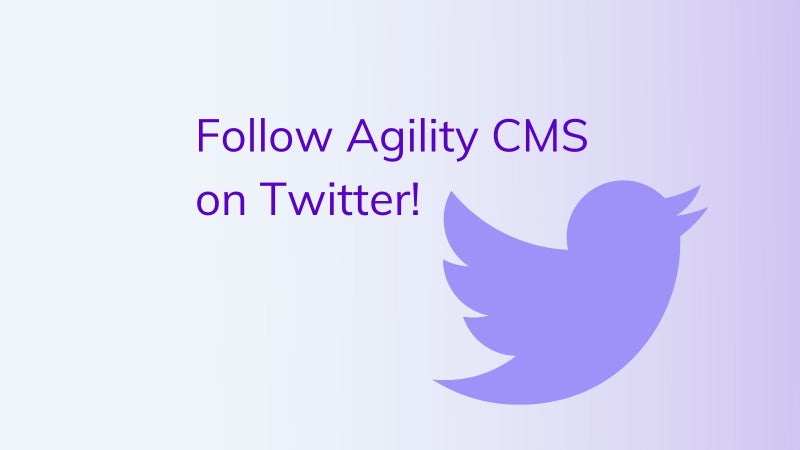 The best part is that quotes are everywhere. So whether you crop something from a document or blog post or take a still of a video with what someone said at the time added in text, you've got something that can drive interest and potentially result in a conversion. Tools like Canva make it easy to turn words and still pictures into something with a message, and you'll never be short of social content when that happens.
5. Put Your Video Content on Other Platforms
There's no denying that YouTube is the dominant player in the video-sharing space. However, there are plenty of YouTube alternatives, each with its audience. So even if you've worked hard to increase your YouTube subscribers, it's neither difficult nor time-consuming to branch out onto other video sites – especially when you've already got the videos.
Video is fantastic for growing social media engagement, so you should share appropriate content on every platform that supports it, like Facebook, Twitter, and Tik Tok.
However, it's essential not to overlook the video hosting platforms themselves. DailyMotion and Vimeo are two great candidates, and while it might take some time to get accustomed to the differences when uploading videos, you've got a whole new audience to appeal to.
The numbers make sense too. While every site boasts fewer viewers than the mighty YouTube, that also means less competition. For example, Vimeo boasts over 40 million users in the US alone. While they won't all necessarily take an interest in your products and services, the time investment for those who do can be particularly worthwhile. Even if it doesn't result in direct conversions, these competing sites can do wonders for brand awareness and reputation.
6. Reuse Older Content for Email Marketing
As with social media, one of the most significant barriers to consistency in email marketing is having something to say. Ideally, your business will be bustling with ideas and new releases to the point that you can easily remain on top of a weekly sending schedule.
However, that's the best-case scenario for many businesses, and there are often gaps to fill. If you've been in the industry for a while, you'll hopefully have a treasure trove of evergreen content to draw upon.
It's also worth remembering that not every email must be about current events, and mixing things up is essential. For example, if you're a smaller business or operate under your real name, people read your emails to be sold to and to build a personal connection.
You could adopt the 'once upon a time' approach, where you tell a story based on events that happened years ago. Alternatively, you might use an old blog post demonstrating how to do something. As long as it's done the same way today as it always was, simply trim the post down to a suitable email length, adjust the tone slightly to suit your email audience, and that's done for a week.
Remember that informational content can have just as much of an impact on conversions as sales-focused outreach if you email people regularly. For example, you might share a problem you once had and how you solved it. If the solution involves something you sell, there's every chance that one of your readers might have the same problem.
A practical, personal recommendation can be all it takes to convert, even if a slight inherent bias is involved!

7. Record Every Presentation You Give for Later Use
Some companies run out of content because they don't take every opportunity to create it. If you're in marketing or business ownership, entering the content creation mindset is a great idea. As mentioned above, if you create longer content, you can always trim it.
The same applies here – it's better to have something and not need it than the other way around. If you see something that might be useful in your business in the future, take a picture. If an idea comes to you in the middle of the night, jot it down as inspiration for a future blog post.
In terms of this specific tip, record it when you do something directly related to work. Webinars, presentations, and events are fantastic resources for video creation. They're organic, too, so you don't need a studio setup or anything but your phone or built-in recording software for virtual events to capture the magic.
You've instantly got more content to leverage, and, as long as the people in the video give their permission, you can set about distributing it far and wide as part of a broader online marketing strategy.

8. Regularly Revisit FAQs and Support Requests
Most potential conversions have questions. If you're focused on conversions, you have answers. A friendly, informative response to an inquiry can seal the deal regarding conversions, and the chances are you won't have simply forgotten all about it once you've made the sale.
Answering questions takes time, just like creating content in any other way, so it makes sense to leverage those answers for even greater returns.
If the same question keeps popping up, add it to a written FAQ section on your website or into a video for social media. Then, pass on questions to your audience – polls and questions boast fantastic engagement on social media as everyone has an opinion, and most are more than happy to share it!
When you've got conversions in mind, a mere social media interaction can be the first step in a high-converting marketing funnel and what happens after that is all down to you.
9. Update Older Content When Things Change
You might be the kind of person that likes to create evergreen content. Once you've shot a video or written a post, you want it to stand the test of time and become the premier resource on the subject.
Alternatively, you might like to stay on top of every industry development and ensure that the people you interact with have access to the latest information.
Things change. What was once an all-encompassing resource may find parts missing over time. In addition, guides and instructions may become outdated as new techniques and products hit the market.
Fortunately, you can leverage what you already have by renovating and improving rather than starting from scratch. So if you've got a top ten list of the best products for something and something new comes along that blows them out of the water, edit out the tenth one and record a new clip for number one.
In written form, if a product is no longer available, cut it from an article and add another.
In terms of written informational content, drop what's no longer correct and add more words if things change. Doing so brings many benefits, as it demonstrates to a potential conversion that you're up to date on the industry and takes pride in informing readers. There are tertiary benefits, too, as additional content means more keywords for search engines to spot and potential for new ideas to form.
In Conclusion
Coming up with something new represents a significant challenge, even if it's your full-time job. However, your content defines you and is one of the most critical contributing factors toward successful conversions.
If your output levels ebb and flow, it's essential not to ignore the potential of what you already have. There's more to strategic content marketing than keeping things fresh. It also involves creating content with the return on investment in mind. The further you can make a single piece of content go, the greater the return, as evidenced by the surge in conversions.