The modern business landscape continues to evolve. Rapid digital transformation across industries, the acceleration of remote work, and the drastic change in consumer behaviours have all been notable occurrences in the last few years.
These changes have shaped how companies decide on their technology needs. According to Gartner, over two-thirds of global businesses plan to increase their software investments in 2022. For CTOs and CIOs making the final call, being aware of the critical trends driving buying decisions is crucial.
This paper will outline five trends influencing business decisions that organizations should be aware of.
1. Shifting Priorities For Companies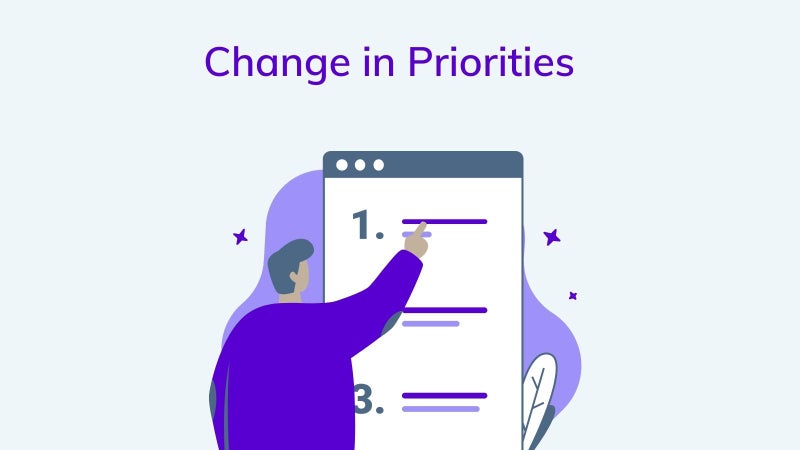 The major trend impacting technology purchases relates to companies' priorities for software selection. Businesses opted for convenience when choosing their software stacks.
That meant large monolithic suites that contained everything they needed in one place.
These tools offered a one-stop solution for their marketing and general technology stacks. These bulky suite systems don't work in today's modern environment. Many companies are undergoing digital transformation, and speed, agility, and flexibility are the primary focus areas.
Modern businesses are keen to avoid vendor lock-in, which often occurs with suite solutions as it prevents them from being agile and flexible. As the customer experience focuses on digitization and the emergence of new channels, they need a new approach that helps them embrace these characteristics.
2. Buyers Want To Learn About Products From Sources They Trust
Technology buyers don't just purchase products because someone recommends them. If a friend or coworker makes a recommendation, they will likely trust it more than anyone else. However, when it comes to third-party sources, they want recommendations to come from trusted sources such as review sites and leading industry experts.
Peer-reviewed content on forums and analyst sites like Gartner, Forrester, and McKinsey are also key sources where technology buyers will try to find valuable content.
In addition, according to data found in Foundry's Role & Influence of the Technology Decision-Maker 2022 paper, 51% of buyers consult technology content sites. Another 45% consult whitepapers, while webcasts, webinars, and technology vendors are considered other valuable sources.
3. B2B Buyers Are Getting Younger
Another critical trend impacting tech buying today is that key personnel involved in the final decision-making process are getting younger. Around 60% of B2B tech buyers are millennials between the ages of 25 and 39. Another 2%, though currently representing a small percentage of buyers, are Gen Z and 24 or younger and will continue to grow in influence.
These key decision-makers will research products online before even considering a purchase. As a result, the importance of search engine rankings and social media channels like Twitter, LinkedIn, and even TikTok will continue to grow. Vendors must adapt their marketing strategies to produce enough content for the channels their potential customers are looking for.
4. Collaboration Amongst Decision Makers Has Increased and Is Fragmented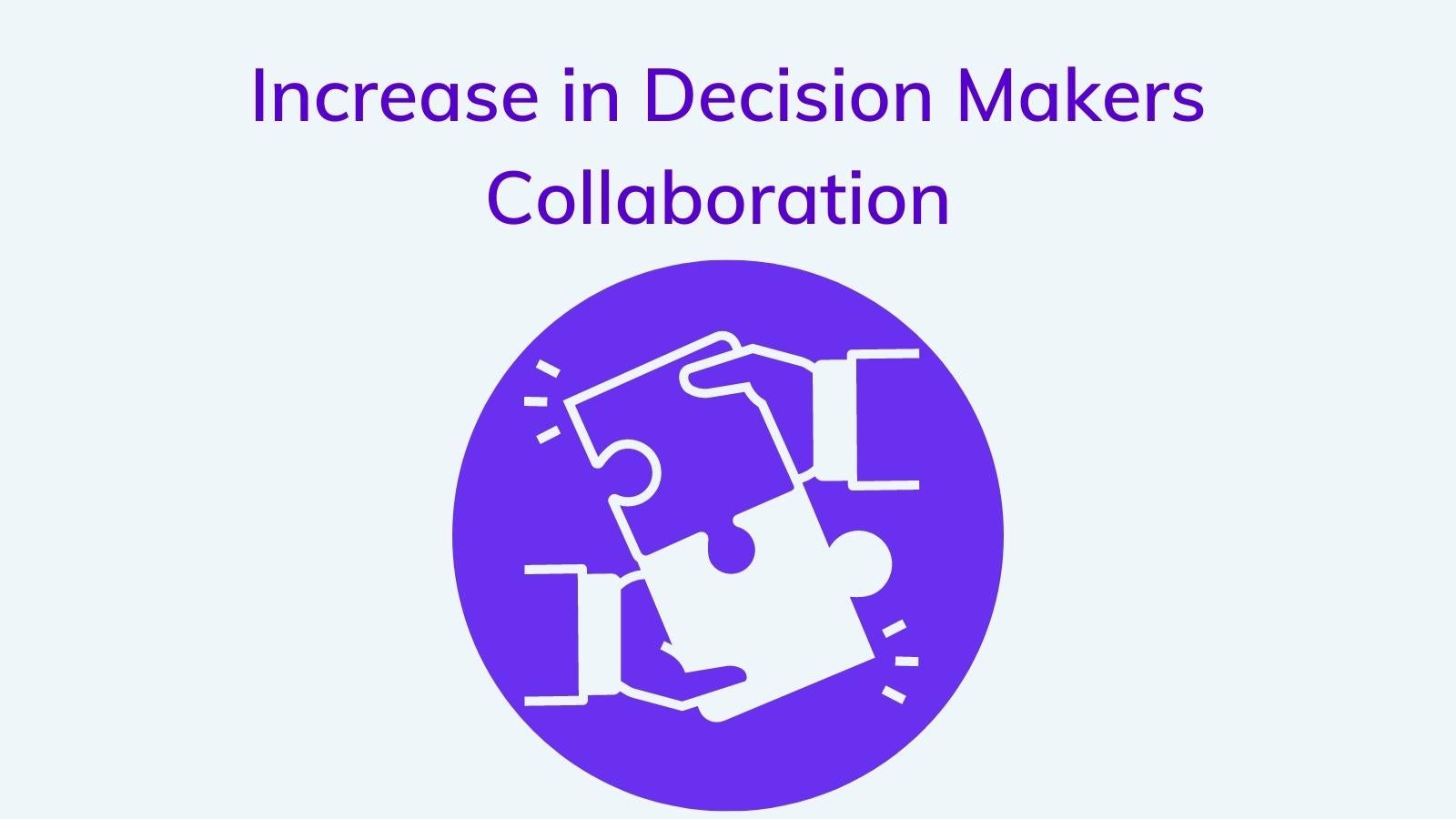 B2B buyers could previously be found at events gathering information from vendor representatives. These representatives would then follow up events with the sales team to provide answers to more questions, conduct demos, and complete the final sale. In the current digital landscape, however, that approach has changed dramatically.
Instead, multiple people within the organization continue to research products independently and offer input into which is best for them. Collaboration among decision-makers is higher than ever, which brings additional challenges for sharing information.
That information is often fragmented and siloed in different channels and workplace tools, from email and Slack to project management boards. As a result, while more people are involved in the process, everyone doesn't have access to the same amount of information required to make a sound decision.
5. Buyer Expectations for Self-service & Personalization Have Increased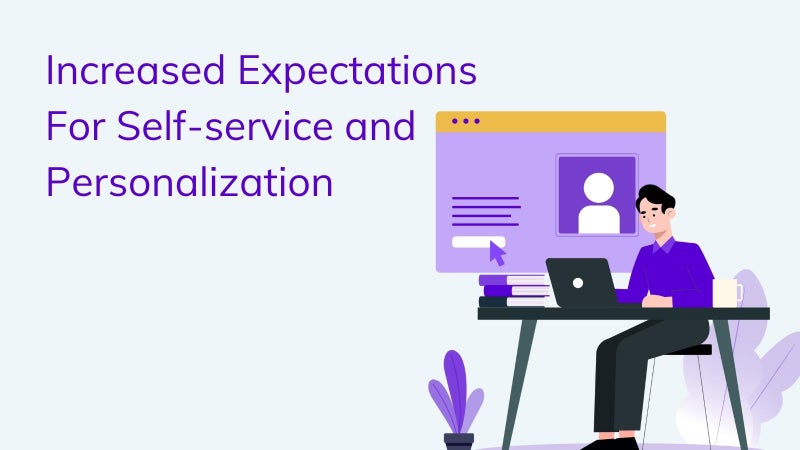 Consumers in any industry today prefer to find things themselves via a knowledge base or FAQ rather than wait on someone to show them how something works. With the wealth of content available to tech buyers today, they want those same self-service options when deciding on their next software purchase.
How many tech buyers feel this way? According to TrustRadius' survey, 100% of buyers want as many self-service options as possible when picking their next software tool.
They want to find everything they can themselves without needing to contact service reps to learn more. This includes pricing information which can sometimes be not as transparent, particularly for larger organizations that require customized options.
However, at the same time, B2B tech buyers don't want to be fed the same generic information as everyone else. They want content delivered to them to be personalized and match where they are in the customer journey.
Arm Yourself With a Flexible CMS For Anticipating Tech Buying Trends
Companies need to have the right technology in place to cope with these trends and position the brand to meet customer expectations.
CTOs should opt for software solutions that exemplify the MACH architectural approach. Microservices, APIs, cloud-native and headless solutions are the tools that enable businesses to be agile and flexible. MACH allows enterprises to select the right best-of-breed tools for each core functionality, whether content management, analytics, CRM, or anything else. It also allows them to swap out these tools should they find a better alternative.
Use a modern CMS to launch a content hub where you can create, organize and store content that attracts the right audience and provides them with the trusted range they're searching for.
Ensure that your website contains blogs and other top-of-the-funnel content that helps potential customers find your products and services. A suitable CMS can allow businesses to deliver content to all channels where customers are most likely to be found.
Agility CMS: A Modern Digital Content Platform
Agility CMS provides a fast and flexible headless CMS that enables brands to deliver content to the channels they need most. Businesses can create a modern content hub that houses all content assets, eliminating silos and improving collaboration.
Marketers can leverage a familiar authoring interface to deliver content to create, edit and manage content for multiple channels. Developers can also leverage the latest tools and frameworks to make the experiences found throughout the customer journey more memorable.
With API-first connections to other tools within the technology stack, brands can create a robust ecosystem with Agility CMS at the center.

Prepare for the latest tech trends with the help of Agility CMS. Read our Digital Transformation Guide: Using Modern DXP Solutions to learn more about leveraging the latest technologies.