3 Steps to Enterprise Grade Security and Authentication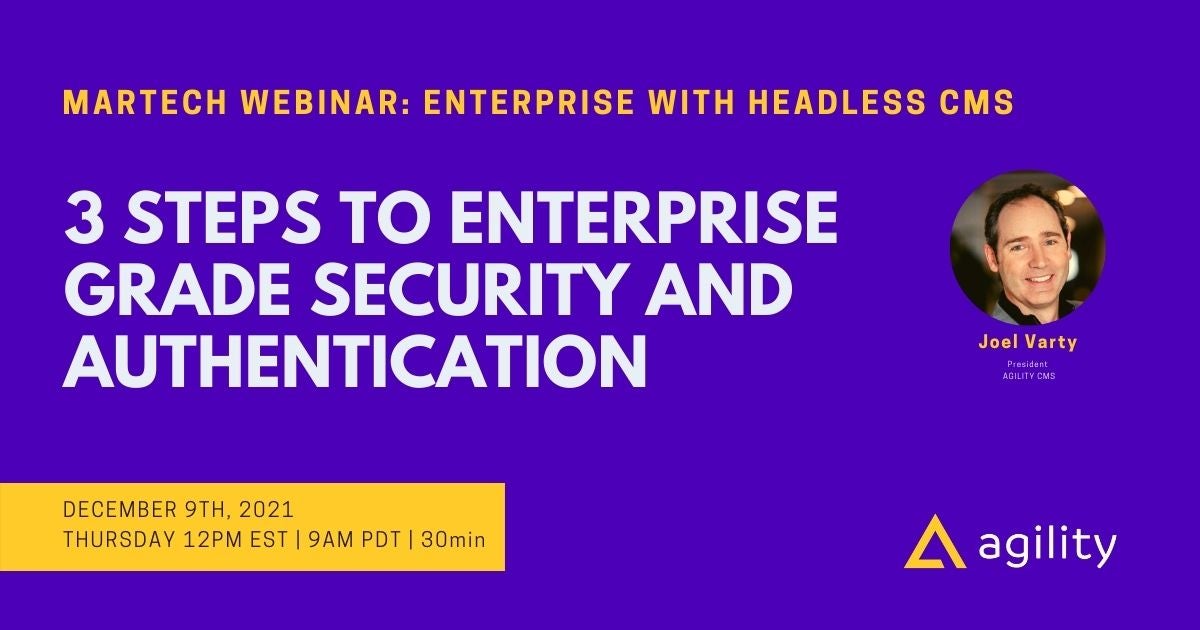 Are you feeling lost and confused abut all certifications, standards and requirements around enterprise website security?

or you nailed all the acronyms but not sure how to put all this in place?

Or you know how to put all this in place but your old monolythic CMS does not support your ambitions?
From data security to privacy and compliance, maintaining enterprise-grade security is an ongoing process. And trust us, we know it is not easy!
A Headless CMS is decoupled from front-end applications. This reduces the chase of a security breach through the front-end application. It also allows us to apply security patches to the backend anytime.
Meet the enterprise grade digital security export, Joel Varty, and let's see the light at the end of that tunnel in just 30min!
What you will learn:
Control access to specific content using the built-in roles or use custom roles to fine tune specific permissions.

Take your security to the next level and use Single Sign-On to integrate Agility CMS with your own security provider.

Enforce Multi Factor Authentication across your organization to ensure your users have double the protection.
Back to Event Listing
Take the next steps
We're ready when you are. Let's chat about your problems. Let's find the solution.