Digital Transformation Guide: Using Modern DXP Solutions (PDF)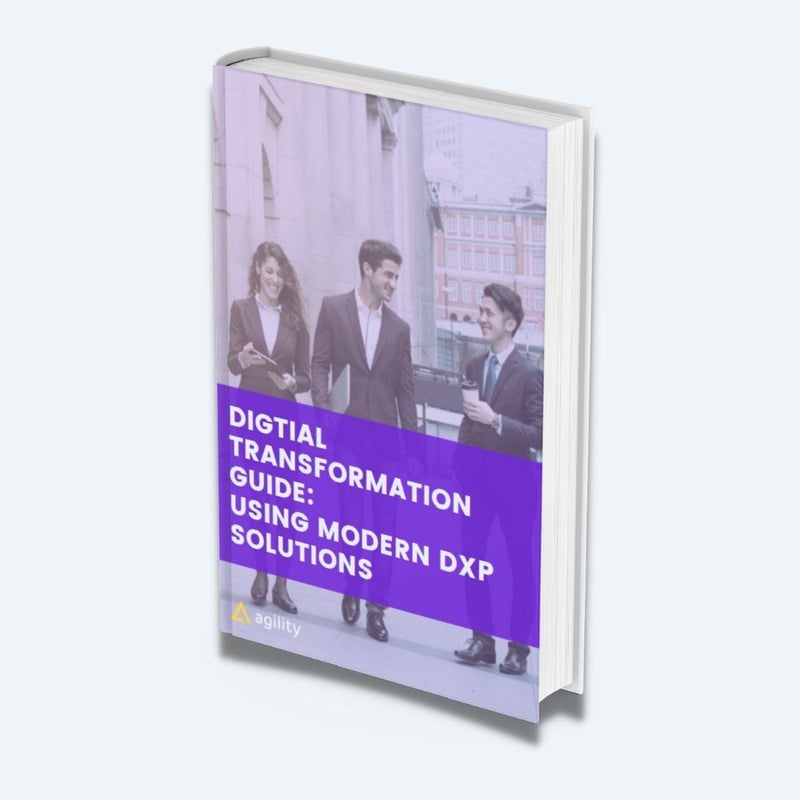 A CMO & Marketing Leader's Guide to Digital Transformation
It is no secret that the importance of providing a stellar customer experience has grown to the point of becoming a necessity for longevity in business. In fact, 87% of business owners and executives view the customer experience as their highest growth engine.
As cloud technology and artificial intelligence continue to advance and provide new opportunities for better CX, the demand for a digital customer experience that is personalized, seamless, and convenient has been increasing just as rapidly.
This Digital Transformation Guide will highlight the most modern, future-proof approach to digital transformation, and industry-leading software so you can focus on generating more revenue.
Discover Digital Transformation Strategies that will:
Streamline your workflows for a more cohesive workplace culture

Enhance or improve the technological interfaces you use to connect with your customers

Provide a complete roadmap for a future-proof strategy

Help you become a technological early adopter to establish or maintain a competitive edge
What's Included in this Digital Transformation Guide?
The Digital Experience Platform Transformation
The Role of a Digital Experience Platform In Digital Transformation
Benefits of Modern Digital Experience Platforms
Agile Digital Transformation Strategy Outline
Digital Customer Experience Trends for 2022
Industry Leaders in the DXP space