Webinar: Multisite Digital Solutions Done Right. Multiple websites shouldn't multiply your workload
Are all your properties delivering a consistent brand experience?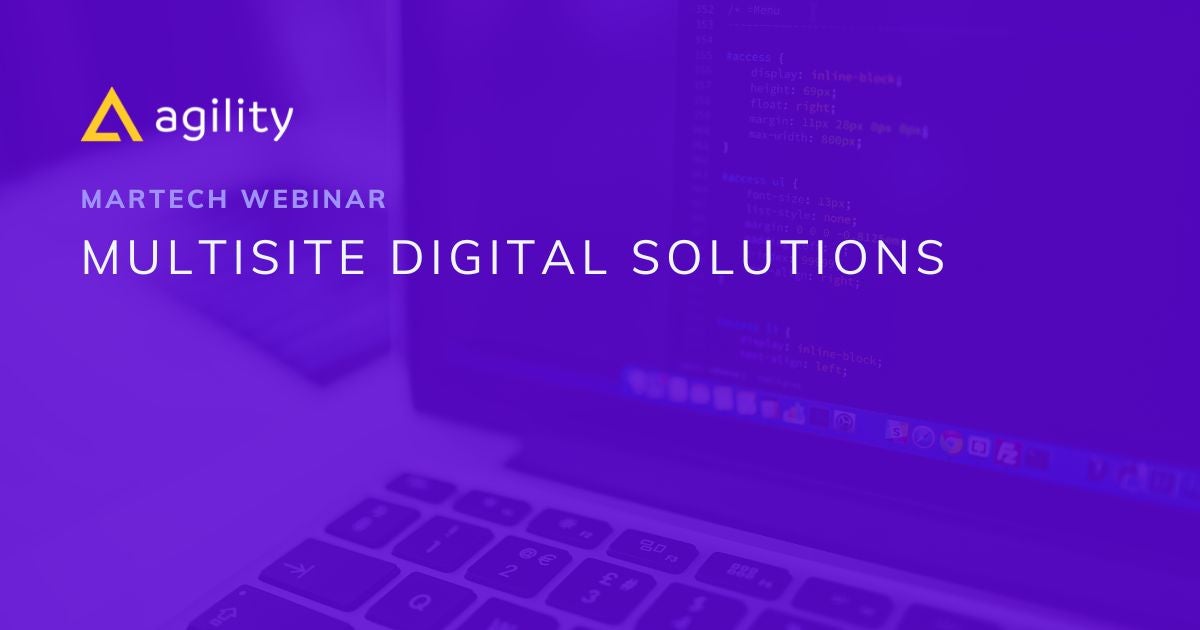 By reusing content, models, and code across multiple websites, you can create a consistent brand experience for your team and your customers.
What you will learn:
How to save time by reusing content components.
How to be efficient and share content to create and manage all your digital properties from one platform.
How to create consistency and share users, content, assets, and more across your multiple sites.
Join this fast-paced knowledge-packed 30min webinar with Joel Varty, President of Agility CMS, and Arjuna Shankar, Partner and Technology Lead at Dotfusion, and save 5 hours of your workday by learning how to manage multiple websites from one place.
(What are you gonna do with that extra five hours? Attend more webinars, learn and grow of course! How else do you think you climb that career ladder? ;)
Host:
Joel Varty, President of Agility CMS, API-based Headless CMS designed with both developers and marketers in mind, has over 20 years of experience in customer relationship management, product management and has embraced cloud technology as a ground-breaking concept over a decade ago.
Guest:
Arjuna Shankar Partner at Dotfusion Digital, Agility CMS Implementation Partner, creating beautiful digital products all over the world.