2021 is a promising year!
You're ready to hit the ground running but craving to expand your knowledge in web development. How can you achieve this while still having fun?
Being a part of a conference helps you get ahead of the curve and expand your network, in addition to furthering personal and professional development. We've compiled a list of the top web development conferences that should be on your radar in 2021 around the world.
The good news is that most of the conferences still will be virtual and it means lower ticket prices, now travel expenses, access to better speakers from around the world, and no coffee stand line ups! :)
This directory will be updated, so check back regularly. If you'd like to add a web development or software conference to this directory, please contact us with details and include the conference name, dates of the event, location, and a link to your event's website in the comments.
January 2021
Location: online event
Dates: January 28-29, 2021.

Format: two days, single track
Who will speak: Amazing driver line up. Jamstack experts from Netlify, Microsoft, Stackbit, Bejamas, RedwoodJS, and others
What about: This JAM-stack focused event will gather well-known developers from around the world to explore how real-world Jamstack applications are built.
What you will learn: Modern web-dev and bring cutting-edge techniques back to your team.
Agility CMS is the proud sponsor and provides 50 free tickets - Apply here: https://fitc.ca/agilitycms/
February 2021
Location: Online
Dates: Feb 18-19 2021
What: A two-day conference on all things Node.js.
Who: gathering Back-end and Full-stack engineers across the globe in the cloud.
What you will learn: To help you stay up-to-date on the latest Node.js tech, we're coming back with a new remote gig on February 18-19, 2021. Mark your calendars for the biggest virtual event for the Node.js community. Besides the conference talks delivered by well-known pros, be prepared for awesome MCs and a number of virtual networking activities, interactive entertainment, and engaging challenges for all participants.
Location: All Virtual
Dates: Feb 17-19th, 2021

Join 8,000 Developers at the World's Largest Developer Expo + Conference Series.
Who: Developers, engineers, software architects, dev teams, managers and executives from 70+ countries gather for DeveloperWeek (Feb 17-19, 2021) to discover the latest in developer technologies, languages, platforms, and tools.
What you will learn: Because DeveloperWeek covers all new technologies, our conference and workshops invite you to get intro lessons (or advanced tips and tricks) on technologies like VR Dev, Artificial Intelligence Dev, Blockchain Dev, IoT Dev, Serverless technology, Microservices technology, new JavaScript frameworks, and more.
Location: All Virtual
Dates: February 22-26th, 2021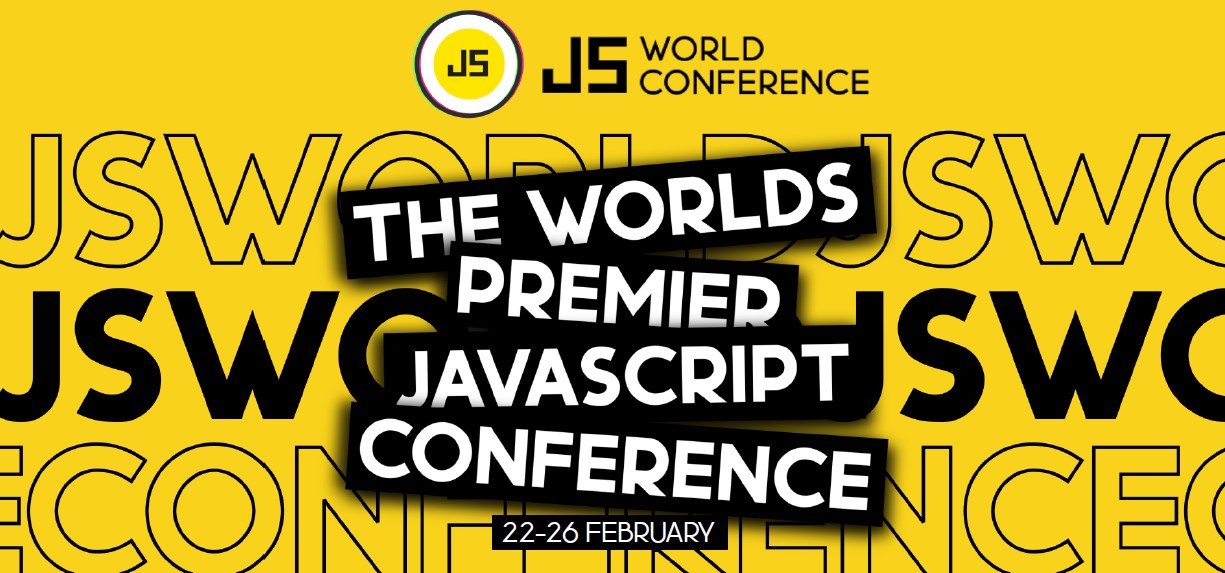 JSworld Conference is the Worlds Premier Javascript Conference of 2021.
Who: JavaScript Frontend Developer Leaders from around the world.
What: 100+Talks, 20 Topics, Panel Discussions, In-depth Interviews & Updates from Creators of Libraries & Authors.
50,000 JavaScript Enthusiasts + a full week of content to help you level-up as a Frontend JavaScript Developer.
March 2021
GatsbyConf 2021: Submit your speaker proposal by January 15th! | Gatsby (gatsbyjs.com)
Location: Online
Dates: March 2-3, 2021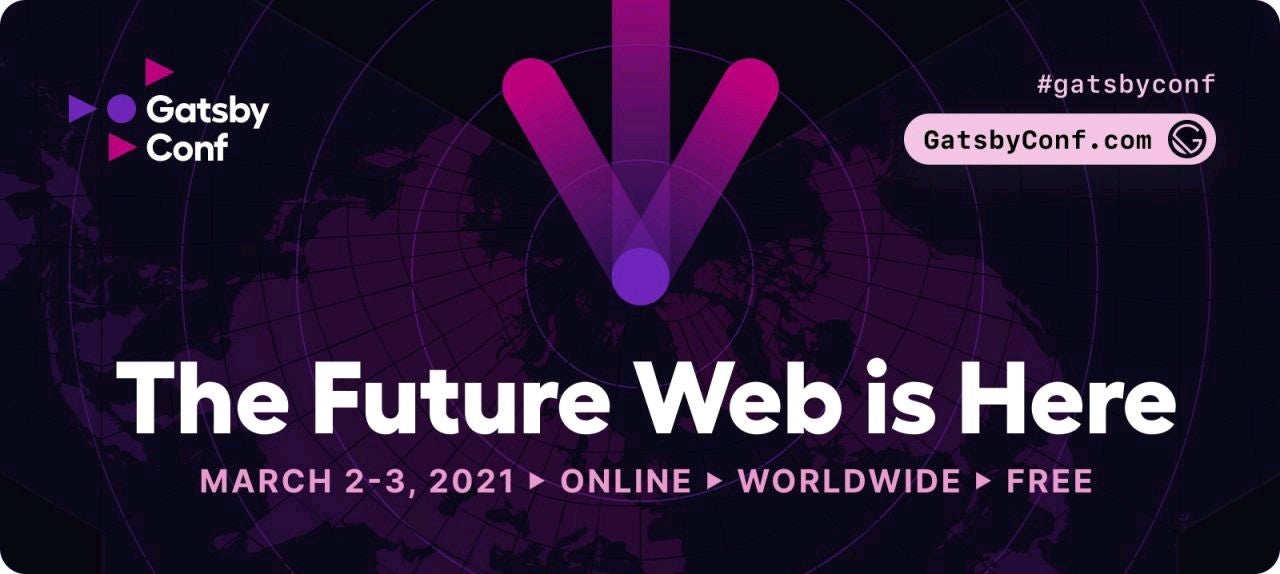 What you will learn: all about Gatsby, case studies and how to's.
Who will present: Gatsby community
Gatsby.js is a budding technology and one of the most popular React-based frameworks and static site generators on the market. In simple terms, Gatsby enables users to develop a static website using React.
Join on March 2nd for this free virtual event and hear talks, product announcements, and breakout sessions. Stick around on March 3rd to hone your skills in one of our free workshops.
Learn more about how Gatsby works with Agility CMS here.
April 2021
Vueconf.US
Location: Online
Date: April 14, 2021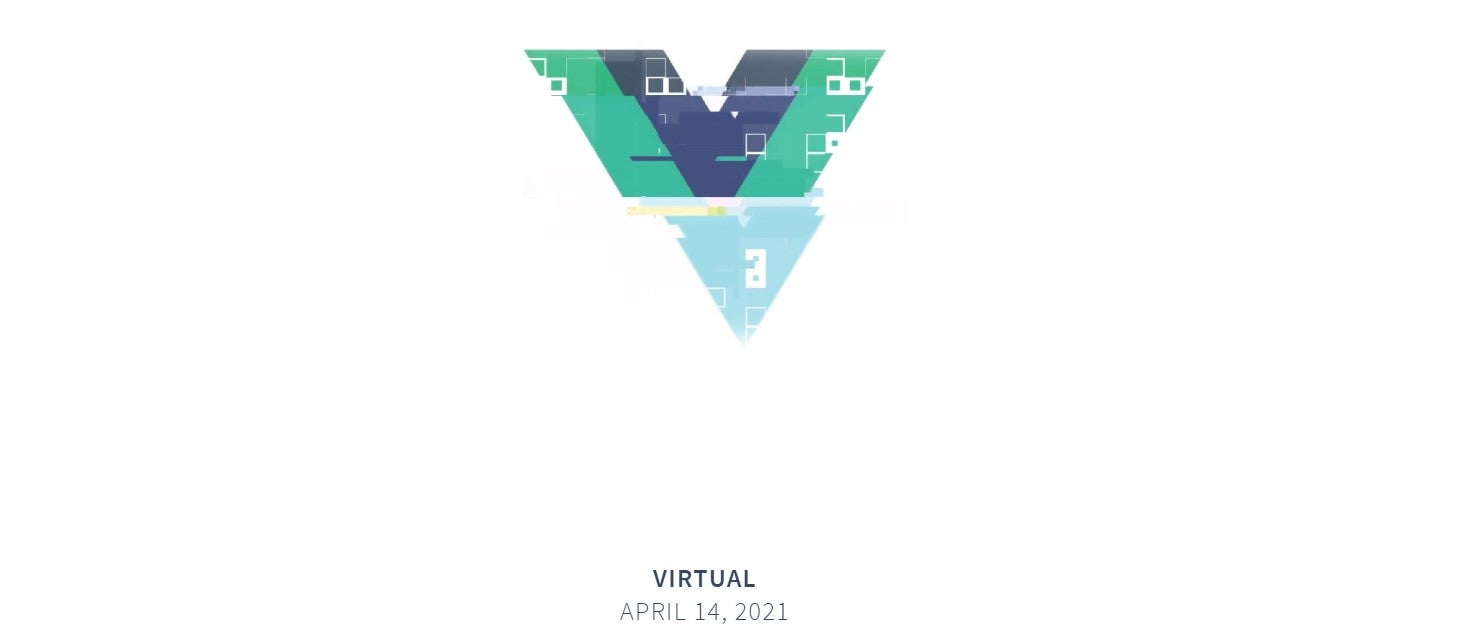 Who: Worldwide Vue community
Vue.js is an established and popular progressive JavaScript framework. Learn more about Vue here.
React Summit – The Biggest React Conference Online
Location: Online
Dates: April 14-16, 2021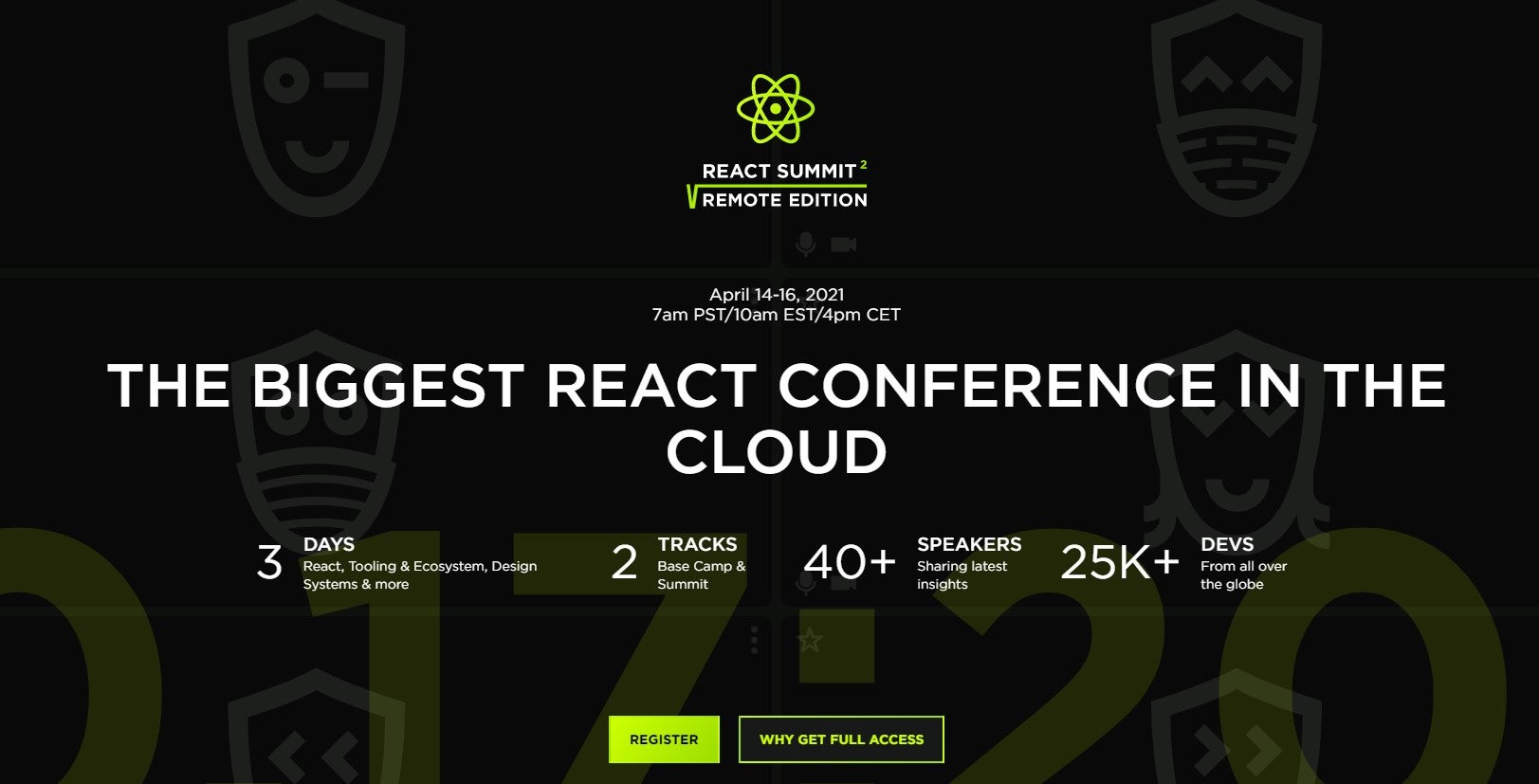 Format: two-track three-day conference on
What about: all things React
Who: international Front-end and Full-stack engineers in the cloud.
Why: To help you stay up-to-date on the latest React tech. Next to the main conference talks with React pros and hands-on workshops, be prepared for awesome MCs and a number of virtual networking rooms focusing on multiple tech topics, interactive entertainment, and engaging challenges for all participants.
Location: Online
Dates: April 20-21, 2021

What about: "Collision is one of the world's biggest tech conferences." as per Bloomberg, so you definitely don't want to miss this one! This year, Collision expects 32k+ attendees.
Connect with "the world's best speakers" and "the tech world's best-of-the-best" at Collision.
ALL YEAR AROUND EVENTS
Agility Days Workshops and Webinars
Location: virtual
Date: Every month 2021

In 2021, Agility CMS will continue to bring to you the ultimate series of free educational online Webinars and virtual Workshops dedicated to learning and growing together as a community of passionate CMS experts and inspiring thought-leaders.
Devopsdays 2021
Location: all over the world, some events are scheduled to run in-venue and can switch to be online
Date: All through 2021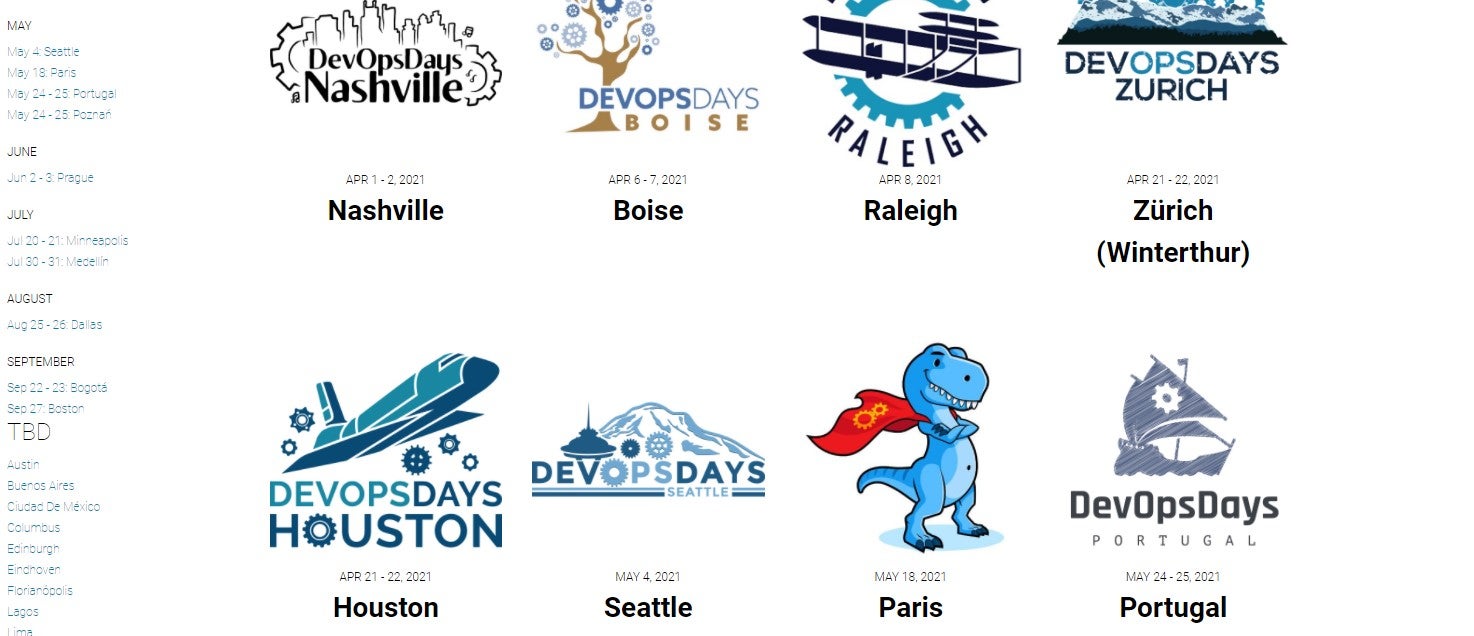 What: Devopsdays is a worldwide series of technical conferences covering topics of software development, IT infrastructure operations, and the intersection between them. Each event is run by volunteers from the local area.
What you can learn: Topics at the event will include automation, testing, security, and organizational culture.