While e-commerce personalization is tough to master, the benefits are significant if you do it right.
The more consumer data you can collect, the more timely experiences your brand will offer. The latter includes more targeted content, better on-site and off-site engagement, and a more pleasant consumer journey.
But with the vast amount of information to acquire and data workflows to master, how can you succeed with ecommerce personalization?
Below, we are to describe the advantages of personalization, existing challenges, and its impact on e-commerce.
The definition of ecommerce personalization
Personalization in e-commerce is about delivering customized experiences through relevant recommendations on the site, timely offers, and on-point content based on consumer preferences, recent activity, purchase behavior, history, etc.
Personalization cannot be applied in one place. It should be in email newsletters, website banners, product suggestions on the checkout, etc. The latter allows brands not only to increase sales but also to gain repeated purchases.
The importance of personalization in ecommerce
Executing personalization correctly will increase consumers' brand awareness and encourage them to buy from you again. Besides, people are usually ready to pay more for getting personalized services.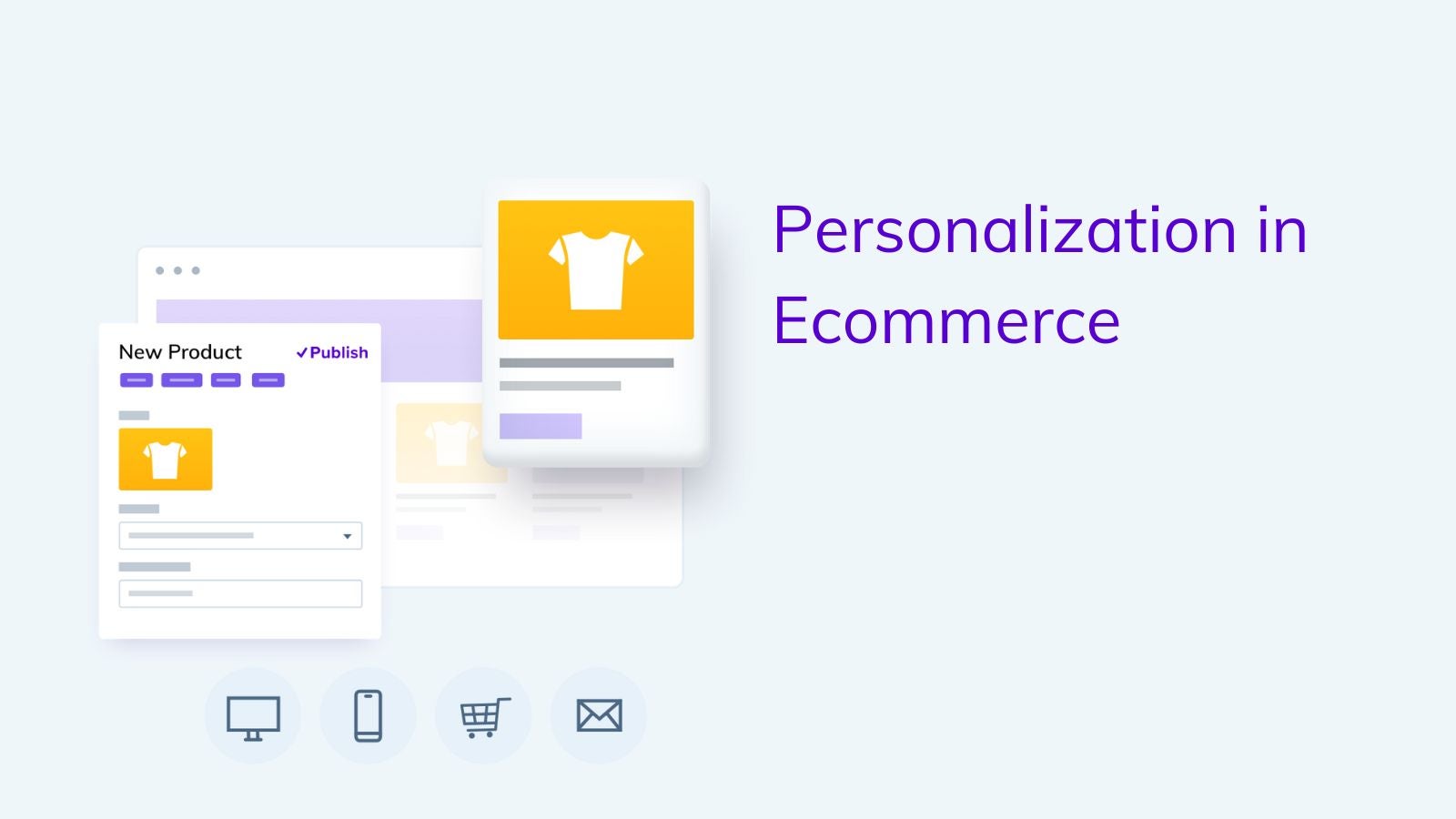 While e-commerce personalization takes a lot of time and effort, the resounding success and obvious benefits after implementation prove its worth:
Over 77% of people have chosen a brand, recommended it, and are ready to pay more for its services if the latter is highly personalized.
There is an expected 25% increase in revenue after putting personalization into practice.
With all the abundance of advertisements, it truly takes something rather unique and special for people to notice and have a wish to learn more.
If consumers feel like your brand's messages are spot on and resonate with their needs and preferences, they will be enticed to know more and try your services.
Why is personalization still a challenge?
Despite its benefits, personalization is yet to be implemented by half of the online organizations, while nearly 53% of them lack the needed technology to do so. The reasons behind all the difficulties lie in several factors:
Issues with data workflows due to limited information about new consumers and a vast amount of it about existing ones
Problems with getting fast and quality results as the system should be able to respond in real-time.
Personalization complexity is due to the need to identify significance in terms of statistics both in general and at an individual level.
Back-office systems and outdated CMS serve as a huge business challenge.
Ways to deliver personalization
Targeting based on behavioral patterns
The idea behind behavioral targeting is to utilize on-site user interaction to get an idea of their website experience.
Targeting based on consumer behavior goes far beyond their demographic data.
The latter is more about collecting specific user actions like getting to the site, surfing through it, and their behavior on the website for further segmentation:
Most visited product categories
Site visits
Registered users and guest visits
Consumer buying history
Source of the referral traffic
Devices and location
E-commerce personalization programs then use the information to make predictions and offer customized recommendations.
The Importance of AI in Personalization Strategies
AI plays a crucial role in personalization in e-commerce, a modern technology that allows computerized machines to make intelligent decisions. AI tools enable processing vast amounts of data, identifying patterns, and making relevant suggestions.
A platform with AI-based personalization has a particular workflow:
Collecting user information: their behavior in each website session, opened pages and often visited categories, items added to a wishlist or the cart, number of checkouts, search history, data about purchases, etc.
Segmenting information based on collected data about user behavior
Using given data to suggest items, cross- and up-sell, deliver on-site messages, offer discounts, etc.
Each consumer transaction gives more information about people, enabling the platform to make better recommendations, and generate AI content that is utterly relevant to customers. Besides, AI makes it possible to provide 1:1 personalized marketing with a strategy that can be broken down into the below segments:
Targeting on the brand website (including dynamic blocks with content, sliders, pop-ups, and various banners with customized product suggestions)
Targeting on the website's landing pages (including an active copy with personalized content based on the visitor on the page and what the AI has learned about them)
Targeting through social channels and email campaigns
Targeting on the Brand Website
Dynamic blocks of content
The blocks are certain areas within website pages that can be replaced depending on the consumer segments.
A typical example of dynamic blocks is making offers based on consumer geolocation.
Many brands have international shipping and specific fees, which is one of the main reasons for abandoning carts. With dynamic blocks, you can personalize shipping offers based on the location of the prospect: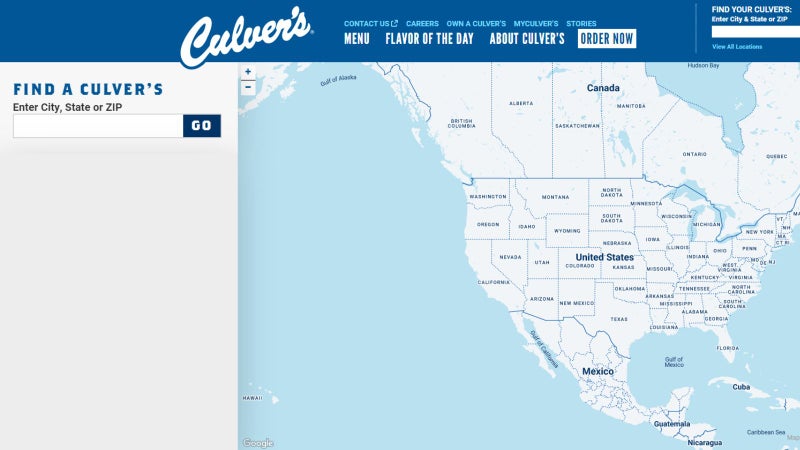 Overlaying
Another option for targeting the brand site is utilizing pop-ups, website sliders, and banners in the site's header and footer.
Let's start with the website pop-ups. The latter is a common thing for many e-commerce websites.
Pop-ups usually appear once people enter the site, giving coupons and pleasant discounts in exchange for consumer email addresses. While nearly every website is utilizing them now, there's more to it than meets the eye.
Action-based and timely pop-ups are crucial for getting consumer emails.
Another great idea for a pop-up is offering to save the cart. The latter adds to the consumer experience and makes their shopping with the brand more convenient:
Banners
Another way to attract user attention when on-site is through banners. The latter can be placed in the website header, footer, or throughout the page.

Banners help deliver key brand messages, offer incentives, and advertise upcoming campaigns.
Using banners can be of great help whenever you want to diversify website content and be equally placed on product pages and blogs; you can also use a layer mask to improve your picture quality.
Some companies insert small banners among the list of products, articles, or podcasts to upsell and pay consumer attention to the ongoing campaign, a soon-to-expire offer, or a new brand initiative worth their attention.
Sliders
While sliders have been mainly used for online chats with messages like "Need help?" and some nice reply from an agent or bot, they are of great help for placing ads too. Apart from pop-ups which can be rather intrusive and irritating, sliders usually are relatively swift yet less invasive.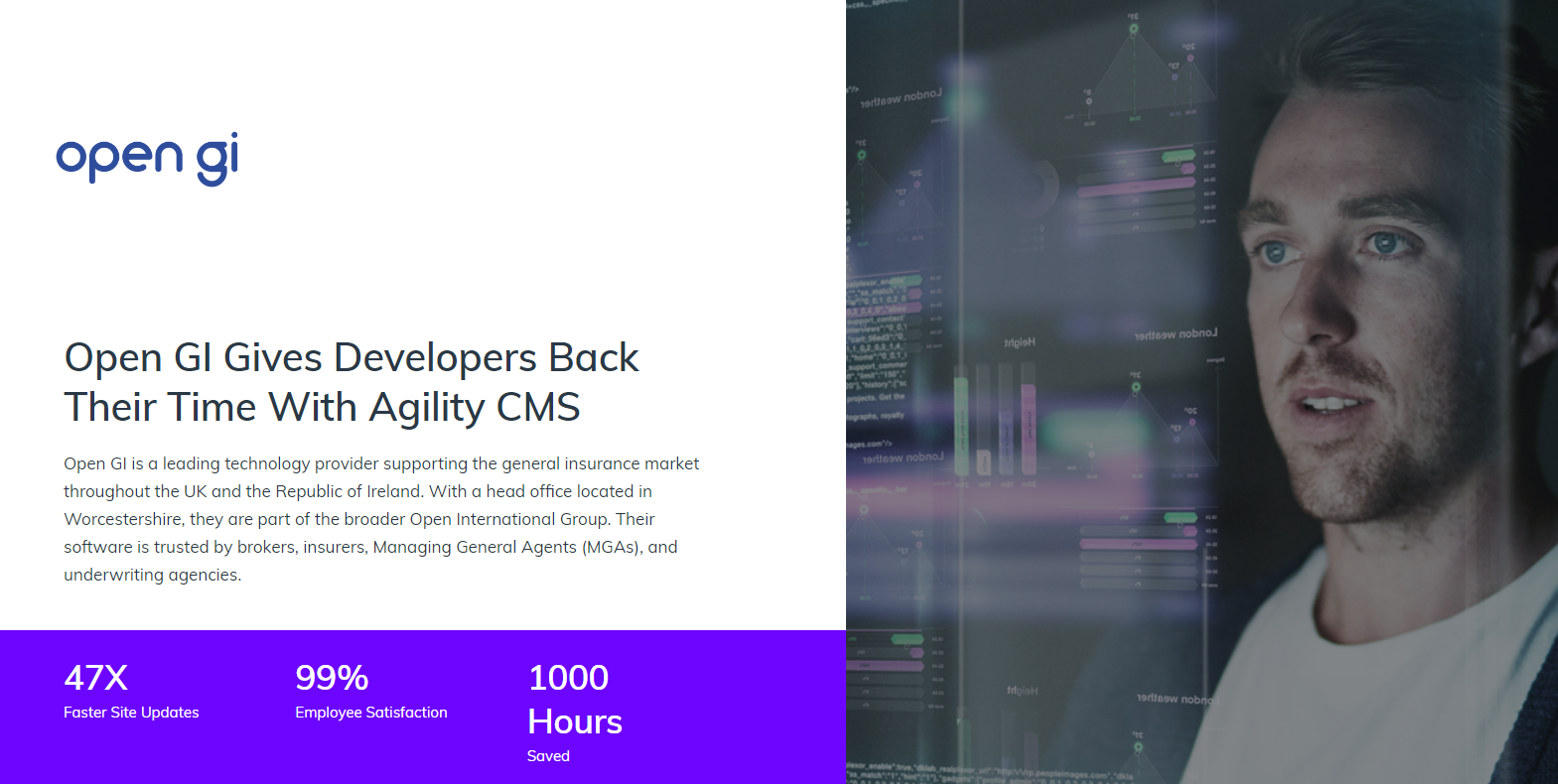 If pop-ups don't seem to bring the anticipated result, it's worth experimenting with sliders and seeing how it goes.
Dynamic Website Product Suggestions
One of the most efficient ways to get more revenue with the help of e-commerce personalization is through website product suggestions, which are highly customized and relevant. According to the research, such recommendations account for over 11% of site income.
Dynamic suggestions are, as a rule, based on user and behavior data along with the session's history and aim to raise the order value. Such dynamic recommendations encourage consumers to add more items before checkout with the help of cross- and up-selling techniques:
Another way for product recommendations is to place them on the checkout page:
It can be either through placing recently viewed products in the "Leave these behind" section on the checkout page or by recommending things that pair with the chosen item in the "Consumers also bought" or "Have you considered?"
If you collect data points like user browsing and buying histories, those items they clicked to view, you will create a complete consumer profile, customize recommendations and serve those products that are 100% relevant to their taste.
If certain consumers spend over $500 per website visit using their bnb wallet, you need to display specific items that come from the category they typically purchase from and the ones that fit their usual spending budget. This way, you will get a chance to sell more.
Targeting outside the website
Targeting on Social Channels
Same as it is vital to provide personalization in e-commerce on the brand website, it is rather crucial to do it on other channels.
Social media remains one of the most popular ways to get in touch with clients and convert them into loyal consumers through frictionless shopping experiences. If your brand has a page on various social channels, make sure to generate data points on your brand's website in the form of custom target audiences for further retargeting, which will be based on consumer site clicks, the number of searches, website content revisions, a list of items in the cart, buying history and their checkouts.
What's more, ad campaigns on Facebook utilize product ID from its page on the brand website to facilitate retargeting ads based on behavioral information from the item page. The latter will allow you to retarget all sessions of adding the item to the cart that didn't end up on the checkout page.
Email Marketing
If executed correctly, email marketing will remain your primary source for driving traffic, improving consumer loyalty, and increasing retention.
To offer personalized services via email in a more effective way, it is essential to:
collect as much consumer information at the point of their registration and on-site pop-ups
build consumer profiles through their purchases
track consumers' website interaction
track consumers' email interaction
segment consumers
have a unified consumer view
The more information you get on each consumer, the better recommendations you offer and the more relevant triggers you send. A few include messages about left carts, letters after their recent purchase with a thank-you note and a pleasant discount for their next shopping session, the latest product releases, back-in-stock reminders, etc.
Apart from C, crafting letters based on user email clicks can be an utterly efficient strategy to improve conversions, and to make it more secure and safe, you can use a proxy server. Let's say a consumer opened a previously sent letter more than once, clicked on a particular product, yet didn't end up buying it. The latter is a perfect chance to retarget them with a good discount on the item.
Creating a Personalized Experience in Ecommerce
Whether you are selling team-building programs or trying to succeed in fashion retail, the primary identifier of consumer happiness is their experience with your brand from the moment they first see an ad on Instagram to every following email you send them.
E-commerce personalization aims to enhance the consumer experience on the brand website, social media, and email campaigns with proper messaging. The more the product suggestion is customized, the better the overall user experience.
Personalization must be infused throughout each step of the consumer journey: whenever they browse the website, complete a purchase, or come back for more goodies. The more you invest in personalization, the better the retention rate and the bigger the chances of increased sales and revenue.