The customer is your most valuable asset, no matter what type of business you're running. Therefore, customization comes as a result of a customer-focus strategy. And let me tell you, this new branding strategy works.
Customization helps customers pick the product or service of their choice. Their preferences are then analyzed and converted into specific formulas that a business can use.
Customers get real-time access to their favorite products at no extra cost. This is why personalized content and customized products are the new trends in marketing.
Customers want to feel valuable and important to your business. They don't want to find other customers wearing the same clothes or owning the same kitchen apparatus. Customers want to feel special when buying from you, according to research at the Harvard Business Review.
Customers want to feel a sense of ownership of the product, which is why customization works.
Customization vs. Personalization: What is the Difference?
Customization and personalization are often thought to be synonymous, but there is an important difference.
Both share the same goal – they aim to tailor marketing experiences to a user's interest and improve their experience.
While customization is done by the user, based on his preferences personalization is done for the user behind his back, based on what is known about his typical behavior.
Learn more about How you can Create a Personalised Ecommerce Website in 6 easy steps.
Personalization is usually a must-have feature of your DXP (Digital Experience Platform) architecture. Generally, you can use a Headless CMS's APIs to easily free add Personalization tools like Google Optimize.
Learn how to use Google Optimize with Agility here here.
What is Customization?
Customization is done by the user. Users are asked to identify their preferences and they are then shown/sold only things that they prefer.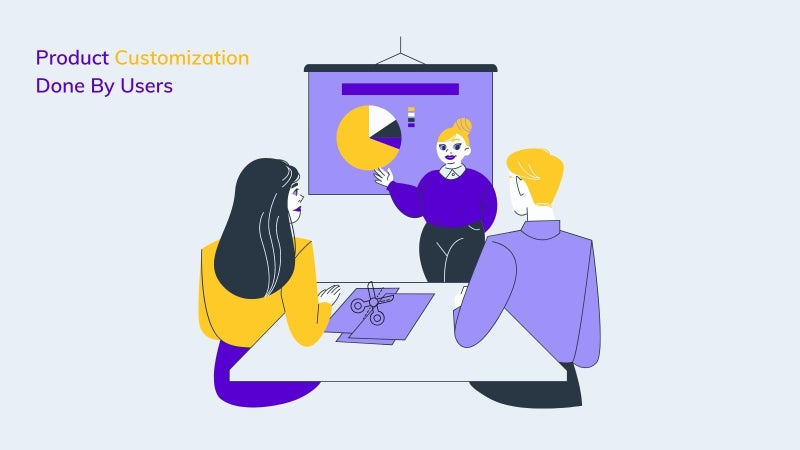 How Customization Can Impact Your Business
It helps your company generate more sells
You should consider designing an ecommerce website where customers can freely customize their products. This will add value to their ordered items by creating a specific feature for each client. When customers can design their own items, they are nevertheless willing to pay more. According to research at Bain, they are willing to pay up to 20% for a customized product, which is fantastic for your business.
A good example of a successful product customization strategy is Nike. The sportswear company added a customization option to their website. Now, at Nike By You, Nike customers can order any shoes of their choice – they can pick their favorite color, texture, or model.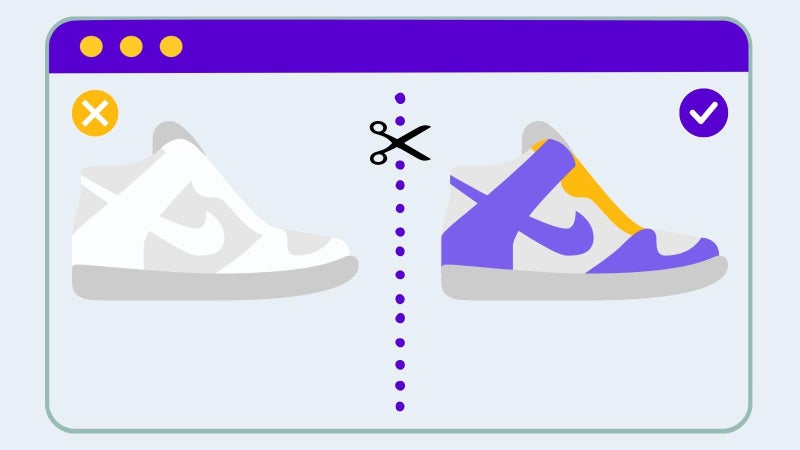 It increases profits
Your customers will recommend you to their friends and family more easily if they're satisfied with your product. In this competitive market, you must stand out; and this is the perfect method to do it. Since customers want to have products specially designed for themselves, they will purchase more of your products in a shorter period of time.
"Allowing them to include personal designs is smart – but you've got to make sure you're doing it right," argues Max Morhaim. "If your customers demand new graphical design features, for example, you've got to take this feedback into account; every piece of feedback matters now," according to Morhaim.
Higher inventory costs, not a problem
Don't feel obligated to throw away the items that you already have. Buying a new batch of items will be very costly and might hurt your business. Be creative and turn the products that you already have into customized items. For example, if you are selling t-shirts, open an ecommerce platform and customize them according to your customers' needs. You don't need to buy new t-shirts; you can personalize the ones you already own.
Reminder! As says Michael Green, the specialist from programming assignment writers, content writing should still be your number one priority, you've got to let your customers know that you're making changes to your products and platform using some search engine optimization help like SEO service; this is the first way to promote your brand.
You get better customer insight
Since you're designing products according to each one of your customer's needs, you can more easily get insight into their preferences. You can then gather this data and use it in your marketing strategy to speak to a wider audience.
This is where Content Management System or CMS comes in. Generally, CMS is software that allows you to manage content. Using a CRM you can build a wide audience, manage it, and keep it up to date.
A headless CMS, like Agility, allows you to easily integrate CMS with CRM and build your perfect DXP suit.
By using customization information and combining it with user-friendly content publishing, you can increase your traffic rate and boost profits. Customers love a well-prepared company – and since their needs are met and preferences observed, they'll love you.

Customers become more loyal
When customers are allowed to customize products to their needs, they'll quickly become loyal to your brand. That's because they get exactly what they want for almost (if not the same) price. Not only will you increase conversion rates, but your customers' satisfaction will go way up! They see their items as unique, special, valuable, so they become attached to wanting more. Remember! When customers feel that their needs are met and their opinion is valuable, they'll make further purchases and develop a long-lasting connection with your brand.
The pandemic hasn't left many small businesses afloat, so making sure that you've got a backup plan is highly recommended. According to Invesp Consulting, 59% of customers argue that online stores are the way to go if you want a personalized product. Keep it up!

Wrapping Up
Customization helps you generate more sales, increases your profits, and helps you stand out in front of your competition. On top of that, it helps you save money and turn your customers into loyal clients. Besides, this digital marketing strategy will help your online business grow faster than ever.