What will first come to your mind while looking for information regarding something you know nothing about? You would think, "Let's Google it," right?
Here's the thing, not all the information on Google is credible. Getting access to the right information on the internet can be tricky and requires searching skills.
Also, there are specific known sites that everybody trusts, like; Forbes, Hubspot, etc. Why is everyone attracted to such popular websites while looking for credible information? With time they have gained people's trust by providing them with credible information.
They all started from a certain niche, and now, these websites have authority over several niches. That's how a normal website reaches the status of becoming an "Authority Site."


Most people confuse an authority site with a niche website. I am also guilty of having this concept a while back.
In the beginning, all authority sites are essentially niche websites as they start by focusing on a single topic. With time and consistent efforts, a niche website develops into an authority site.
In simple words, if you compare one with the other, a niche website may have lesser content, focused on one single niche, and may or may not have the same level of credibility and quality.
Building an authority site is not easy and can take a lot of time before it starts paying you back. Very few among us are motivated to invest money and time in a long-lasting asset. An asset that can take years to build but keeps on paying you back manifolds for a lifetime.
If you are interested in creating something like that, I have made a list of some fundamental and essential steps for building an "Authority Site."
Step 1: Pick a Niche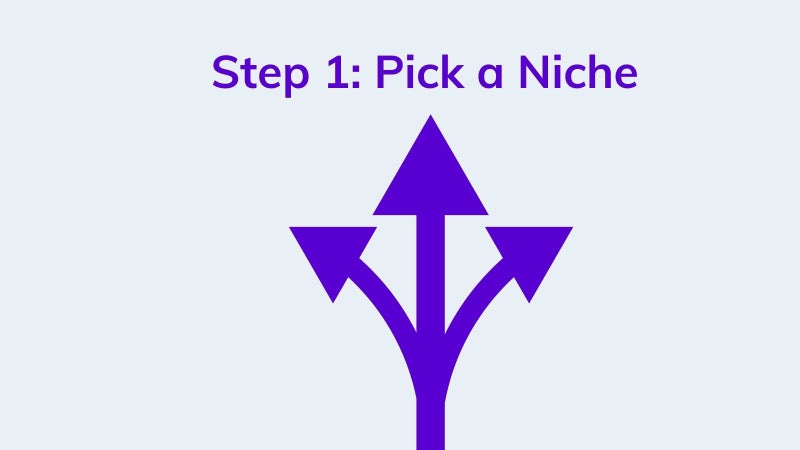 My advice, pick a topic or field that you are naturally good at. Also, you can start with something that interests and excites you. Suppose you are interested in photography. You can start by building a website that addresses the audiences who have this same interest. Why? You can do it better than any other thing.
Aiming for something just because it evidently earned a few more bucks than the others is lame.
Now, you may be worried that there are already dozens of established websites providing the same thing. Don't worry. If you love the thing more, care more about the quality and have more insight on what the audience is looking for, (as you are a perfect example of the audience) sooner or later, you will win.
It takes dedication, patience, and an unshakable will of following your dream. If you have all these ingredients, you will cook up something far better than those who are out there just for the sake of money and profit.
Hoping that you know what you are good at, let's move on to the next step.
Step 2: Start with Blogging & Adding Quality Content



To excel in your basic niche, feel no shame in following the footsteps of already established authority sites.
So, what did they start with? They began by creating and uploading quality content. Blogs are a perfect way of doing that. Blogging not only attracts traffic, but it also helps in your SEO efforts.
We know that not all blogs are interesting. So, what should you do to write a blog that attracts traffic on your website? There are a couple of innate things, which you must develop before you start blogging.
The desire and passion to teach, motivate and entertain.
Ability to sniff and dig out problems faced by your target audience.
If you want your website to gain authority, you must remember one simple thing; it's a battle of gaining attention. You need to be good at all the stuff that helps to win this battle. Like, be a teacher or an entertainer. Most of us are searching for knowledge or finding something new on Google.
Your site must show up when any keyword linked to your niche comes up. And when your audience reaches your website, you must have something unique and attractive enough to make the audience stay and share it with others.
Talking about creating a fantastic blog, do not forget visuals; studies show that articles with images get 94% more views. Here's a plus, once your blog achieves desired traffic, visual content can help you increase conversion rates.
And trust me; if your blog posts start to get shares and comments on social media, you are on a highway to reaching your goal of becoming an authority site.

Step 3: Build an Email List


How will you measure your success? Are you on the right path or not?
The answer is to build an "Email List.
You should measure your success by the number of email addresses that you have collected. Because when the fruit is ripe and ready to be plucked, the people behind these email addresses will be your potential customers. Now, when you reach this stage, email marketing platforms come into play.
When the time comes to sell a product, and you don't have a list to market to, you'll be wasting tons of time. One important thing to consider though, is that out of all the email addresses you've collected, some of them could be outdated. Using an email verification tool can quickly process and verify a large number of emails. This can help to give you a more accurate view of your email list.
Step 4: SEO Optimization


When you are aiming to establish authority in your niche, SEO plays an important role. For search engines to know what your website is basically about, you need to start slow and follow a step-by-step process. Well, let's take a look.
Start with low competition keywords. Write as many articles as you can to rank on these keywords. This will give you time to settle in, and Google will become aware of your niche.
When you start ranking on the low competition keywords, start competing on the high ranking keywords. This will take a lot of time and a lot more blog posts, but you know, if it was easy, then every site would have become an authority site. As I mentioned earlier, building an authority site requires patience.
One more thing; do not forget to build quality backlinks. It is as essential as it was five years ago. Invest your time in writing quality guests posts. It will help your site significantly to grab more visitors and gain authority. It may take time but it's always worth it in the end.
Step 5: Content Management



As I mentioned earlier, an Authority Site contains tons of valuable information. You should have informative blog posts and visuals. Here comes the role of CMS – content management systems.
As the name suggests, any content management system helps you deal with your content in an orderly way. It saves time when anything needs to be updated, and also it gives you full control over your website, which is a necessity when your aim is to create an authority site.
A content management system will also help you manage all your internet marketing strategies as it is equipped with tools for SEO, social media marketing, and email marketing.
Simply put, a CMS allows you to create and manage content on your website most effectively and straightforwardly. Now, if you are looking to build an authority site in today's world, you need to get into the palms of your user. Most of the people nowadays are searching for everything on their smartphones. The use of laptops and PCs has become limited when it comes to research.
What if I tell you that there is a way that's even better than using a traditional CMS? Yes, there is; a Headless CMS.
Content First Headless CMS
It gives you full control over where and how your content gets displayed across the whole ecosystem of devices, like, tablets phones or any other internet-connected device.
But how does this work? Basically, a headless CMS has only the backend code, which gives you freedom on how your front end appears on different platforms and devices.
You don't even have to deal with all the hassle that traditional CMS-based websites involve, i.e., scaling, hosting, continuous maintenance, etc.
Headless CMS uses APIs to integrate it with all the content management tools. You can choose how your site and its content will appear on different devices.
You don't have to separately manage a mobile version of your website using a separate CMS. A headless CMS is a unified content hub and takes care of it on all platforms and devices
Now, let's talk about the fastest editor-friendly headless CMS - Agility CMS.
All Your Content On One Platform: Agility CMS
Unlike all other headless CMS (due to complex coding), Agility CMS enables any writer, editor, or marketer to easily use it as a content hub and it requires zero coding.
Moreover, it offers multiple Page Management options which can come in very handy for you while dealing with the massive amount of content on an authority site. Built-in codeless page management will enable you to add and maintain content across multiple platforms and devices.
Agility CMS has built-in SEO, image editor, content search, and a lot more options, which help you keep your website up and running in good shape.
One more significant advantage offered by Agility CMS is security. It keeps your site and its content safe by separating it from the front end systems, minimizing the chances for hackers to penetrate into your site.
Agility CMS is built to enable businesses to easily and quickly create and manage their websites.
Putting it all together
Before winding it up, I'd like to give you a parting tip. In parallel to all of the steps mentioned above, you need to build a considerable presence on social platforms. The difference in the frequency of posting blogs on different platforms mostly depends upon your site's niche.
Anyways, the important thing is to keep appearing on all platforms every now and then. If implemented with sheer dedication and unshakable patience, all the tips mentioned above will help you build an authority site. Again, if it were easy, then everyone would have succeeded in creating one.
And yes, when cash inflow begins, don't ever abandon these best practices. If you have achieved your goal, maintain it for the years to follow. You may not have to work as hard as you did in the beginning, but you need to maintain your standard and authority by repeating these practices regularly.
After all, that was your aim, wasn't it?