Digital transformation uses technology to develop new or adapt existing business processes, culture, and consumer experiences to meet changing customer and industry requirements. Digital transformation is the redesigning of business in the digital age.
Isn't it amazing how consistent developments in the digital arena have brought revolutionary changes in the customer experience? Sales, virtual marketing, and customer support are just a few domains that have experienced significant changes.
Customer-centricity should be at the center of any digital transformation effort. We have the opportunity to rethink how we do business — how we engage our customers — with digital technology on our side as we move from paper to spreadsheets to innovative applications for managing our business.
If you're just getting started, there's no need to build up your business processes and change them. Your company can be future-proofed right from the start. Stickies and handwritten ledgers can't maintain a 21st-century firm. Think, plan, and develop digitally, and you'll be agile, flexible, and ready to expand.
And if you want to know how digital transformation affects consumer behavior, this write-up is for you.
A Short History of Digital Transformation
Technological change has a long history, dating back hundreds (the printing press) or even thousands of years (the wheel). From Business Insider to Wired, every tech newspaper has been trumpeting digital transformation, and the MIT Sloan School of Management has an entire effort dedicated to advancing the digital economy.
However, there is a backstory to the exponential rise of technology. It all started with infrastructure, which served as a springboard for new apps and, ultimately, new ways of online business. As a result, everything is interconnected: the infrastructure decided which apps were used, and these, in turn, defined which procedures functioned best in the system overall.
The Digital Maturity Spectrum
The DX that a firm provides to its consumers is highly reliant on the maturity of its digital channels in six essential areas, as evaluated by the consumer:
Reachability
Channel Flexibility
Simplicity and ease of use
Personalization
Purchase convenience
Service Convenience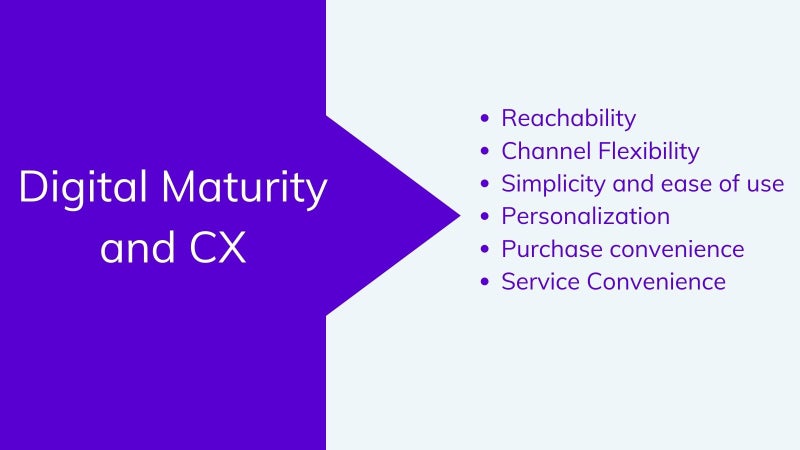 A Digital Transformation (DX) maturity spectrum develops after delving deeper into the six areas to indicate how well-positioned a company's digital customer experience strategy is. Before realizing the aim of a frictionless and highly competitive digital customer experience, a company must progress through multiple maturity levels.
A practical digital experience maturity evaluation framework is based on some key categories to assist businesses in better positioning their actual DX performance offered to customers through digital touchpoints. A company progresses beyond being accessible to customers via digital channels to caring for, engaging with, and ultimately driving a preferred digital lifestyle.

A Digital Transformation's Effect on Customer Satisfaction
Customers today expect a higher degree of service. They seek a long-term partnership rather than a series of one-off transactions. Customers aren't the only ones who will benefit from this. Businesses are no exception. Customers that have an emotional connection to a brand have 3x more excellent lifetime value and are 30% more inclined to suggest them to others, according to Motista.
Customers' expectations have risen in lockstep with technological advancements. More, better, and faster service is required of businesses.
What is the Customer Experience Revolution?
In the modern digital environment, businesses can keep intimate contact with their clientele and consistently improve services in both immediate and economical ways. However, the entirety of the sample of responders has a significant distance to travel before they can be considered customer experience focused.
It is difficult for even large enterprises to have everyone in their organization on the same page. Despite this, we may get a great deal of insight by analyzing the qualities that set the Elites apart from the rest.
What do large enterprises do to drive their customer experience (CX) innovation? The services offered by such organizations are more user-friendly. Companies like Amazon and Uber were able to upend entire markets by leveraging the CX innovation.
Today, your clients expect world-class ease of use and a problem-free experience with every engagement with your company. The good news is that if you want to build a successful music business, you don't have to worry about upending an entire industry—just your direct competitors.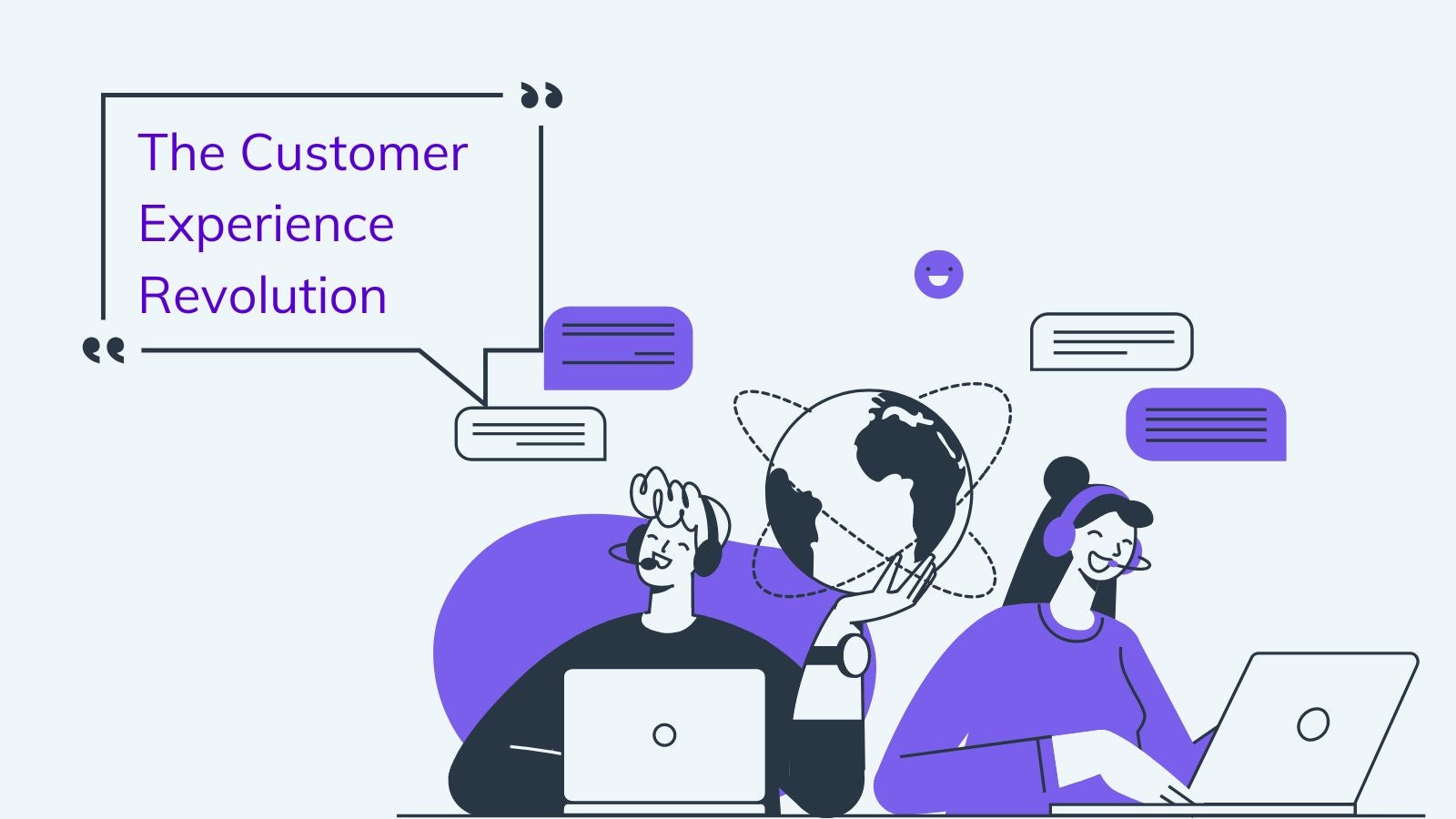 The customer experience revolution has made it feasible to use particular metrics to understand better what your organization should be doing. The pricing survey is the first metric that most organizations may benefit from. Analyzing other data can frequently assist you in identifying ways to adapt and adapt your products for new budgets by looking at these statistics concerning other data.
Let's imagine, for example, that you have a surplus of a certain commodity in your warehouse. Even if your brand does not currently sell a smaller unit of that item, packaging the item in a lesser quantity may encourage customers to keep buying it if they cannot afford or store it.
Using it For Company Advantage
It's unlikely that shifts like digital transformation and decreased purchasing power will disappear anytime soon. As a result, you may expect a long-term change in client purchasing and interaction patterns.
If you're already on the path to digital transformation, staying up to date on the latest technology is accessible. People's expectations for quality and service will only rise, and they will be more outspoken than ever. However, this may appear to be a negative on the surface because you now have more information about what your clients desire and how they perceive your business. That's a great opportunity, and you should take advantage of it.
Listening is your responsibility, and you need to be proactive about it. Take charge of and effectively manage the feedback loop. As your monitoring and awareness increase, so will your ability to respond quickly and effectively in the heat of the situation.
How Customers are Benefiting from Digital Transformation
Experience in Multiple Channels
Customers in this era aren't tethered to a single channel, so a multi-channel strategy. Whether it's video monetization or social media marketing, customer experience should be the central focus for expected results.
Many businesses benefit from digital transformation by providing customers with immediacy, personalization, and accessibility. It helps to achieve business objectives and also in customer retention.
Ensuring That Customers Are Kept up to Date
When transitioning to the digital realm, make sure your consumers know it. Virtual marketing would come in handy in doing so. Keep in mind that you may be able to help your customers by using a social media platform like Facebook, Twitter, and so on. When using an app with a website, ensure none of the services conflict.
People also need to know why you're making the digital changeover. HSBC, for example, has posted instructional videos on its revamped online banking platform. All brands must establish an online presence in the age of the internet.
As a result, the company no longer has to respond to individuals' simple questions because of its online presence. One can generate content like interactive and recorded films to help consumers find solutions to their questions. Some firms can use social media and hashtags to show recurring customers. Companies use this functionality to make customers feel appreciated when they get a shout-out.
Various departments are responsible for managing individual stages of the client's journey. They rarely converse with one another, let alone work together. They frequently operate as though it were their fiefdom. Gmail apps are a powerful tool that comes in handy while clubbing their efforts and streamlining communication.
Unparalleled Service
Customers prefer to be served online, and 69 percent want businesses to digital their services. Each touchpoint must be frictionless and consistent as customers utilize more digital avenues to contact organizations.
These organizations make presentation templates to facilitate better interaction with customers. Every interaction sets the stage for future communication and relationship development. You risk upsetting your consumers if you don't do so – 70% of customers believe organizations should coordinate internally, so they don't have to repeat themselves to customer service.
Providing Only the Essential Information
When providing customers with only the most essential and relevant information, firms can drive them to an app for anything beyond their online services, thanks to the virtual transformation. As a result, websites and apps aren't clogged with pointless data.
Brands need to know where the user came from, what assets they looked at, and what data they found to provide a more relevant tour to the consumer. It helps customers plan a trip tailored to their specific interests and desires. An email automation function that allows for the scheduling of emails can be included to improve the user's experience.
Headless CMS to the Rescue
The changing needs of the digital era gave birth to headless CMSs. To address a company's desire to engage consumers with tailored information across numerous platforms at all customer journey phases.
Headless CMSs have been introduced, providing benefits and features that make them an enticing alternative to traditional CMSs.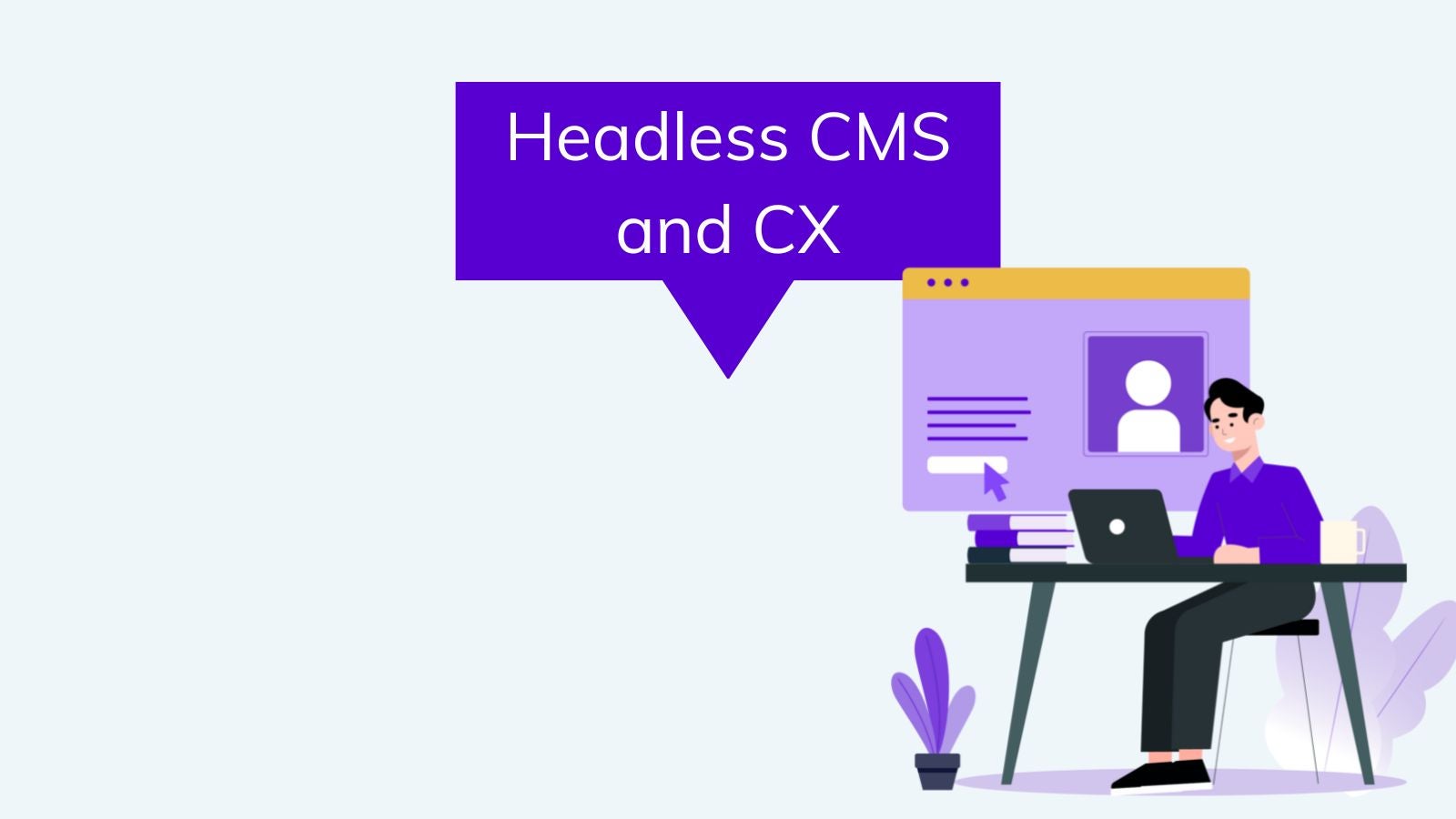 Understanding Headless CMS
A headless CMS does not rely on front-end components or the "head" to define how the material is shown to users. Instead, using an application programming interface, material may be produced anywhere for various channels (or API).
By eliminating the presentation layer or the head from the CMS, there are theoretically no limitations on how and where rich information can be presented for a great customer experience, such as on desktops, mobile devices, smartwatches, intelligent fridges, IoT industrial devices, and so on.
Several advantages to sending material out for various user experiences include doing it more quickly and interfacing with third-party systems. However, it's critical to maintain a decoupled architecture when adopting headless CMS solutions.
Benefits of Headless CMS
A headless CMS, also known as a decoupled CMS, has grown in popularity as a solution for marketers aiming to provide omnichannel experiences across many consumer touchpoints. Let's look at some of the most compelling reasons to use a headless CMS for your company.
Developers' Speed and Ease
The benefit of headless CMS is how much time it saves developers by removing the annoyances of proprietary systems. You can use any programming language you choose, and because it's API-driven, you can easily design your presentation layer and front-end.
A Future-Proof Solution
Your teams will be able to construct new websites and add new functionality to existing websites and portals faster with a headless CMS. You can organize and restructure your material anytime, making it easy to rebrand new initiatives across platforms as needed.
Outstanding Software Design
A headless CMS is an excellent solution for enterprises building online platforms and services to achieve and create a best practice environment with the highest levels of integrity and security. A headless CMS allows you to start from scratch and build a superior software architecture.
The Need to Ensure That Every Consumer Has a Positive Experience
An enterprise-wide strategy will be necessary for one form or another, as was previously said, because the customer experience is solely the customer's responsibility. Youtube marketing or other social media marketing efforts should focus on enhancing an enjoyable customer experience.
This may be done in stages, and responsibilities can be delegated, but it should be done while keeping a detailed plan for the ultimate goals in mind. The digital transformation is not the same as the transformation of digital marketing, nor is it the same as the transformation of customer service. Instead, it is all of these things and more in the context of the customer experience.
Final Thoughts
It's easy to get left behind in the fast-paced world of technology. Blink, and you miss it. In today's dynamic market, accessing the newest technological innovations and real-time data in a safe atmosphere is critical for any industry. Also appealing to today's more digitally savvy workforce is creating a digital-forward environment. To ensure your organization's long-term prosperity, you must embrace digital change.