Webinar: How to Scale Your Enterprise Personalization
Personalization Webinar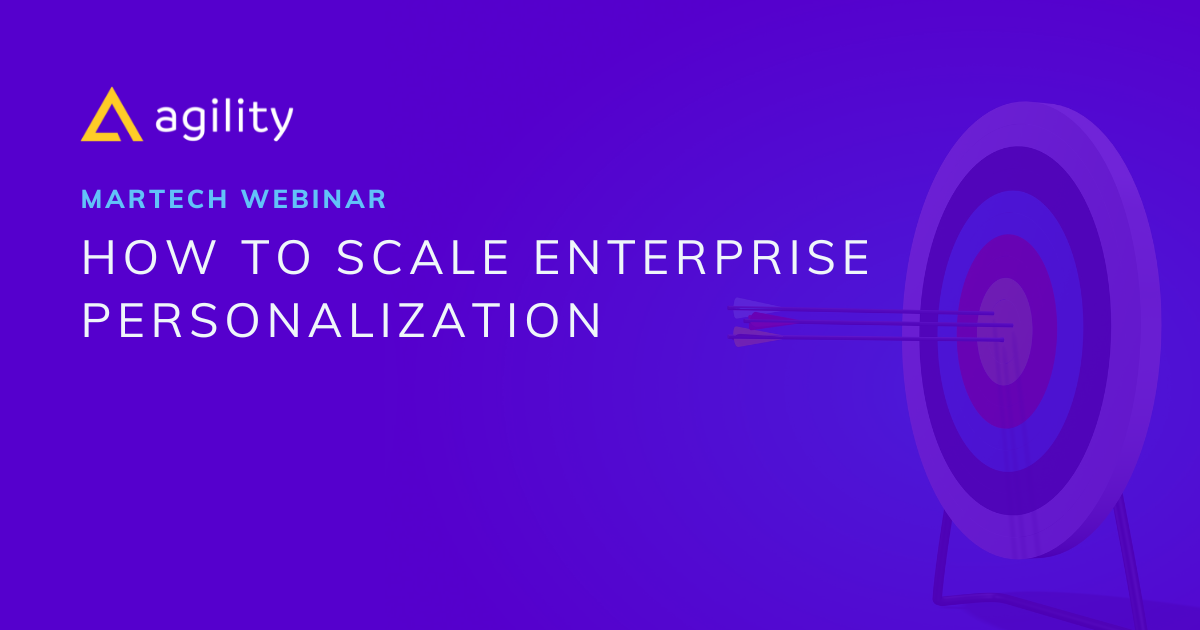 Access our on-demand webinar, where we explore the secrets to scaling enterprise personalization. In this webinar, we'll discuss the key challenges that organizations face when it comes to personalization, including data silos and the difficulty of coordinating content across multiple channels and touchpoints.

Dive into the benefits of the composable content approach, which enables organizations to break content into small, reusable pieces that can be easily assembled and deployed across various channels. We'll also explore how headless platforms can help companies scale their personalized experiences by providing a flexible and agile infrastructure for managing content and delivering experiences.

But scaling personalization isn't just about technology. We'll also cover the importance of orchestration and how companies need to be able to coordinate and manage their personalization efforts across all channels and touchpoints to create truly seamless and personalized experiences for their customers.

Download to learn how to solve data silos, the composable content approach, how headless platforms can help you scale your personalized experiences, and why personalization depends on orchestration. Register now for our on-demand webinar and take the first step towards delivering truly personalized experiences at scale.


Hosts:

Joel Varty is CTO at Agility, a modern API-first Content Platform that combines flexible and fast Headless architecture with familiar and easy Authoring tools for editors. When it comes to cloud computing, development and content architecture, Joel is as good as they come.

Follow Joel: Joel Varty (@joelvarty) / Twitter

Sana Remekie is Top 10 Most Influential Women In Technology, Speaker, Writer, CEO of Conscia. Conscia is the first truly Headless Experience Orchestration Platform - this means that personalized experiences are delivered to every channel or touchpoint via a single unified API. No need to build custom front-end components for every backend source!

Follow Sana on Linkedin: @sana-remekie