Webinar: How to Scale Your Enterprise Personalization
Personalization Webinar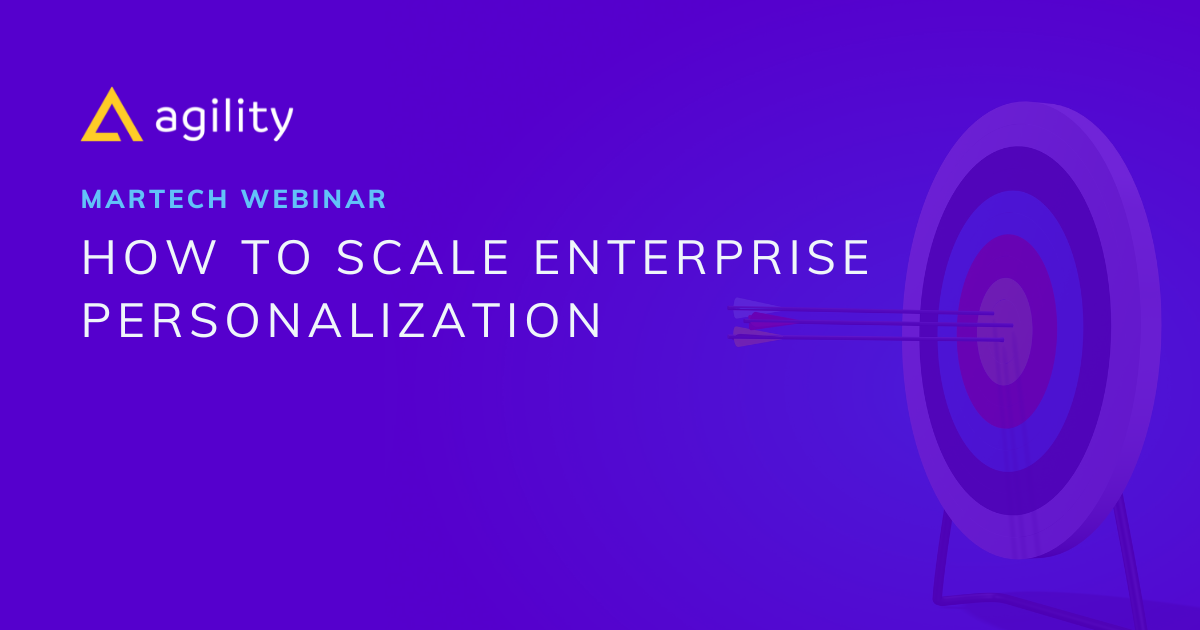 Do you feel like your customer data easily gets jumbled and lost in the overwhelming number of tools acting in silos?
Do you need a more seamless personalization strategy?
Join our webinar with Joel, CTO @Agility CMS, and Sana Remekie, to learn how you can orchestrate and personalize omnichannel experiences with a composable digital stack.


What we will cover:

1 | Why you need a new personalization strategy in 2022

2| Why you need a new personalization strategy with modern API-based tech

3 | Microservices and integrations required to power personalization and how to get started


Hosts:

Joel Varty is CTO at Agility CMS, a modern cloud-based SaaS headless content management platform that combines flexible and fast Headless architecture with familiar and easy Authoring tools for editors. When it comes to cloud computing, development and content architecture, Joel is as good as they come.

Follow Joel: Joel Varty (@joelvarty) / Twitter

Sana Remekie is Top 10 Most Influential Women In Technology, Speaker, Writer, CEO of Conscia. Conscia is the first truly Headless Experience Orchestration Platform - this means that personalized experiences are delivered to every channel or touchpoint via a single unified API. No need to build custom front-end components for every backend source!

Follow Sana on Linkedin: @sana-remekie