With all the changes in the world right now, migrating your business online is more important than ever. And we're not just talking about local stores that depend on foot traffic to keep their business afloat.
It's one thing for organizations to acknowledge the important role digital channels play in generating more sales. It's another to consolidate all these channels into a hub of information and insights that can further spike their conversions and revenue.
This is why data helps pave the way for a successful digital transformation to take place. In particular, developing a roadmap focused on digital transformation enables organizations to find avenues of growth in preparation for the future.
This post discusses how exactly you can leverage data to help you build a blueprint on how your business should adapt to digital transformation.
Understand What Digital Transformation Achieves for Your Business
The goal of digital transformation is to understand how strategies developed for online channels can increase their revenue over time.
And to achieve this, organizations must first identify their key performance indicators (KPIs) relative to their digital efforts.
A few KPI examples relative to digital transformation are the following:
Productivity - Shifting your business processes using digital tools and resources should help your team complete their tasks faster and more efficiently. The less time they can complete the process, the more work they can complete, the more money your business will have.
Operating expenses - Digital transformation comes at a price, literally. Your goal here is to justify the cost you'll spend on tools by generating more ROI from using said tools compared to not using them before.
Customer satisfaction - Part of digital transformation is making customers happy, and that includes solving their problems efficiently. There's no more direct way to understand customer issues than to collect their experience via video capture feedback on your website or customer service channel. Regardless of your business' digital solution for customer feedback, it should give customers a positive experience with your brand.
User lifetime value - Once you've acquired customers, the next and constant goal is to encourage them to continue buying your products and patronizing your brand. By digitizing your business, you should establish more efficient processes and strategies to help you retain them as customers.
There are probably more KPIs to consider for your business, but it depends on what type you have. While each business wishes to drive more customers and sales, how they plan to achieve that depends on the industry they're in.
E-commerce sites already have an advantage in this regard since almost all of the sales will be coming from digital campaigns. But organizations that still depend on revenue from walk-in customers must make fundamental changes with their business model to seamlessly integrate digital practices.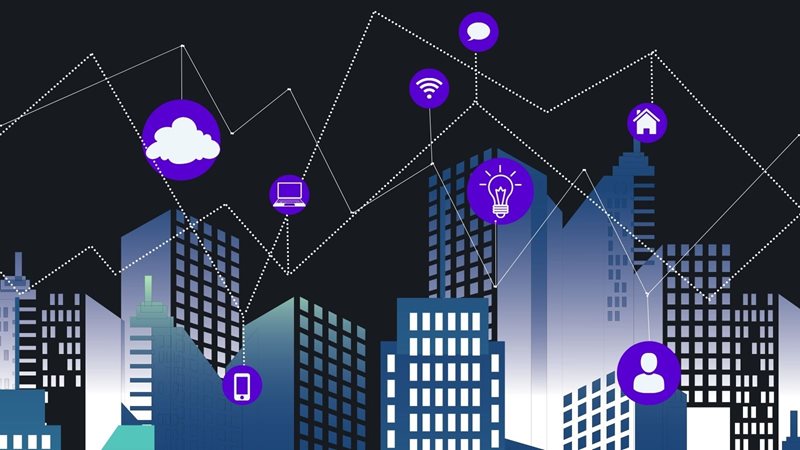 Generate Key Insights from Analytics
Businesses nowadays have the luxury to monitor the performance of their stores, sites, and apps using various analytics tools.
Google Analytics provides them with data that helps them understand where the traffic is coming from and why.
For those looking to improve their sales and conversions, they must determine whether their visitors are taking action on their buttons or forms. They can use heat mapping and A/B testing tools for this.
But, as mentioned, all these tools only help you paint part of the picture. They don't really provide you with the insights your business needs to help it grow unless you use them in conjunction with each other.
For instance, just because a page on one's site is attracting lots of traffic doesn't mean it's making the company lots of money. They have to determine the following factors:
What is the intent behind the pages attracting lots of traffic? Are people going to them because they want to learn more about a topic or do they want to make an informed purchasing decision? If the former, it won't help the brand generate revenue even if it increases traffic.
What buttons or links do visitors click on your website? If they're clicking all buttons on your landing page except the one that could convert them into clients or customers, you must find a way to increase clicks for this particular button.
Are the visitors coming to your site in line with your target audience? It's possible for your landing page to attract lots of visitors who aren't interested in buying your product or becoming a client. In this case, there's something wrong with how the page is attracting traffic or how you're promoting it.
This is where digital and data transformation comes into play. This is the practice of separating or combining data into arrays that can be analyzed – in simple terms, making sure to compare apples to apples, not apples to zucchini and bicycles. Data transformation allows you to make sense of information from one analytics tool in comparison to a dataset from another tool, and then extract high-value information that helps you make business decisions.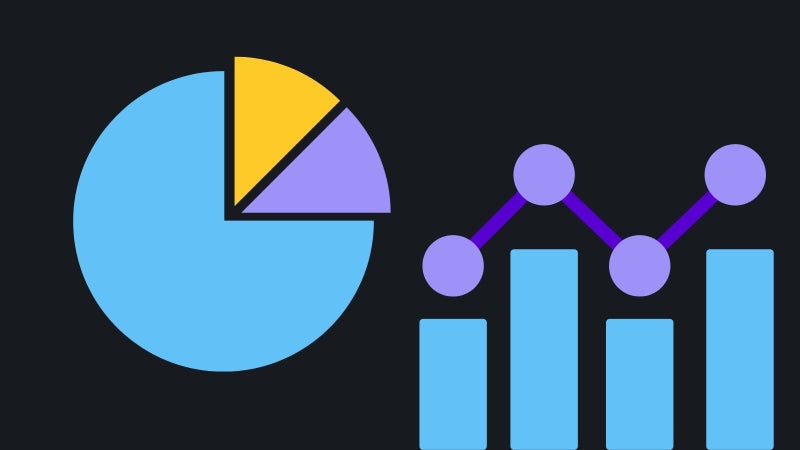 In this case, figuring out what parts of a website attract worthwhile visitors, it's using A/B testing tools that allows you to understand how much of the traffic you're attracting is converting into customers. This way, you can make the necessary page adjustments to get more visitors to convert into customers.
Streamlining your data from analytics tools is even more crucial for local businesses. They can determine how many of their walk-in customers were referred by one of their online campaigns.
This allows brands to launch a campaign that seamlessly blends offline and online tactics to form a cohesive and unique strategy.
Align Sales and Marketing
The sales and marketing teams are like two heads in one body. They have certain ideas for promoting and generating revenue for the business, but most of their ideas are vastly different from each other.
As a result, even though they have the best intentions, most of their efforts lead to miscommunication, resulting in lost opportunities and revenue.
For example, the marketing team launched a campaign targeting a specific industry that the sales team is unfamiliar with. As a result, the latter neither has the information nor the expertise to close opportunities coming from this campaign effectively.
As this continues, the gap existing between marketing and sales continues to negatively impact your bottom line.
This is why digital transformation is crucial in making the marketing and sales teams work together in harmony.
Align your marketing and sales teams' efforts towards generating more highly qualified leads to ensure higher conversion rates. Integrating the use of a CRM tool in your process allows your business to create a transparent system where both teams refer to concrete data.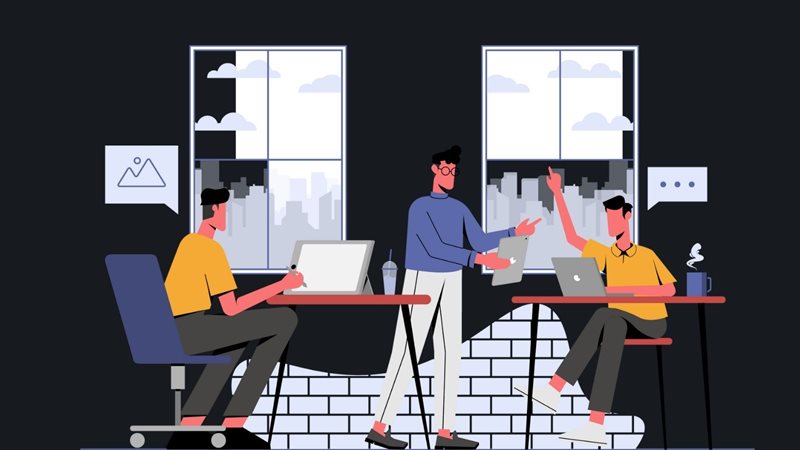 The marketing team can generate and score leads based on how close they are to converting into customers. From here, the sales team can take care of closing them with the right information from the marketing team at hand.
Having data available in a single place allows both teams to adapt to different situations to increase the chances of closing more leads into sales.
In this case, more prospects convert better by engaging with them through digital technology.
So, instead of closing with them through emails and phone calls, your team must adapt to reach out to them visually, through video conferencing and other visual content, such as what you can produce using simplified online animation software and other means to produce more personalized content. And with data made available to both teams in a few clicks of a button, they can create these touchpoints to close the deal faster and more efficiently.
Know What You Can and Can't Do Digitally
It's one thing to rely on digital transformation for growing your business. It's another to put your faith blindly converting your business processes digitally and expecting results out of the gate.
Fact is, while digital transformation can consolidate information across various datasets to provide you insights on how to achieve your goals, it's not designed to solve every single problem your organization has.
In fact, instituting digital transformation presents challenges concerning acquiring, managing, and interpreting data.
Answering the questions below properly should get everybody on the same page and get everybody to look forward to the transformation.
How Receptive Will Your Team Be Towards the Change?
Your employees may have gotten used to how things are done that they may not be able to catch up with the shift to digitizing your business. If so, talk to them and prepare them for the upcoming changes (and benefits) of digital transformation. This way, you can also transform their mindset and receptiveness towards the potential that your organization's digital efforts promise.
How Much Input Does Your Team Have Regarding the Transformation?
At the same time, your organization's decision-makers should also consider what your employees say about your plans. After all, they're the ones who will enact the changes and make the transformation process possible. Prior to developing your roadmap, run surveys and get input from team representatives regarding how you can make the transition seamless for everyone involved.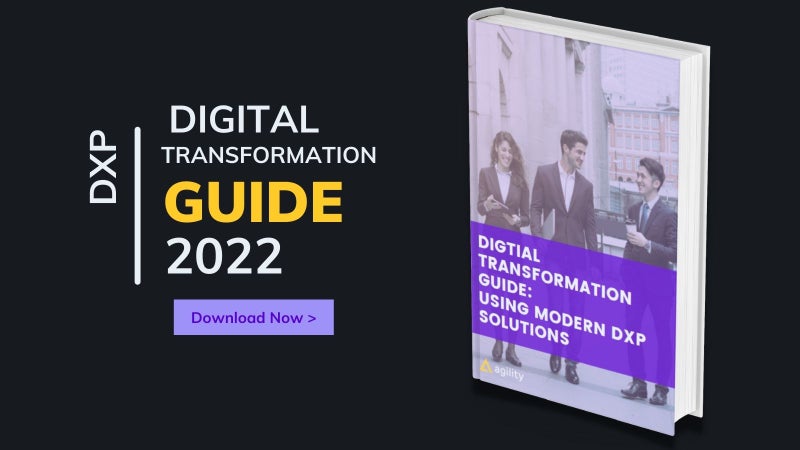 How Soon Will You See Results With Your Digital Transformation Roadmap?
As mentioned, it's unrealistic to expect positive changes days or weeks after rolling out changes in your roadmap.
Knowing how the transformation will take effect in your organization allows you to set realistic goals based on your expectation.
Even if it takes months or even years before you see the positive results, at least you and your organization are fully aware of them.
Do You Have the Funds to Carry Out the Transformation?
In line with your expectations, you must set aside the necessary budget to slowly but surely carry out your roadmap as intended.
Aside from the actual costs of tools and resources, you'll spend for the transformation, you also must consider hidden costs such as delays, new hires, additional training and others.
Not preparing for these added costs can put your digital transformation on the shelf and cripple you financially. At the same time, moving to a digital business model eventually helps you reduce costs in the long run.
For example, once your business commits to a digital transformation — which most businesses will have to do, as all trends point that way — it makes sense to deploy offshore application development, which can provide significant savings of time and money compared to local development teams. This strategy helps you get more from your budget while accelerating the progress of your transformation.
Keep Abreast of Emerging Technology
The most important contribution of digital transformation is its adaptability to ongoing and upcoming digital changes in the process.
Basically, launching a digital transformation initiative is not a one-time thing. Rather, it's an ever-evolving process that integrates the best upcoming technologies that the digital world has to offer moving forward,
For instance, personalization remains a constant trend that can create better customer experiences using data from your digital efforts.
It started with sending emails to subscribers with their names in the subject line.
Now, personalization has changed to include chatbots to address their needs on autopilot and even personalized email videos to make customers feel important.
Aside from the changing technology within existing strategies, brand new technologies spawn their use-cases to grow one's business.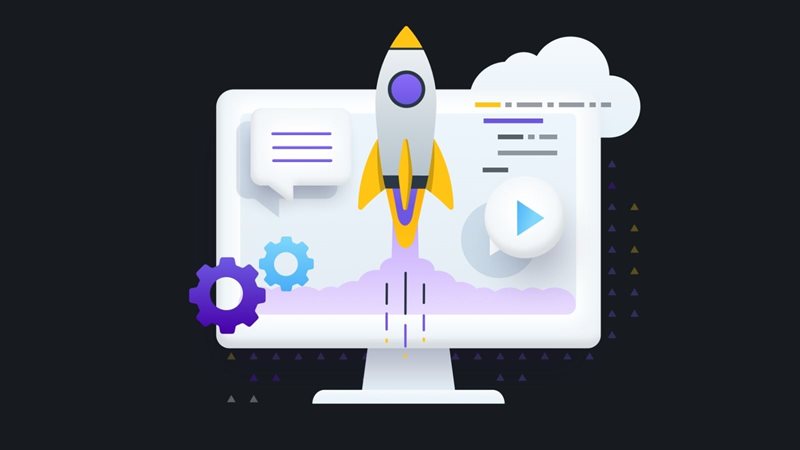 The Internet of Things (IoT), blockchain technology, and the Metaverse are just some of the things looming from the horizon that could become mainstays in the digital business landscape.
For example, instead of accepting payment from customers via typical payment gateways, you can offer them the option to pay using digital currency like Bitcoin and Ethereum to avoid bogus charges.
Truth be told, some of these innovations are still in their infancy. Only time will time whether or not they will become part of the digital zeitgeist and whether or not you should implement them in your business.
Nonetheless, how your business will absorb emerging tech into your company will help you adapt to data demands in the future. And it depends on the data you will gather from your audience and customers that will dictate your choices once you get to that point.
Wrapping It Up
How well you transition your business to a more streamlined digital process depends on your business data.
Aside from what your prospects and customers say about your brand, you also need input from employees and stakeholders. This way, you get to develop your roadmap in the best interests of all parties involved.
It will dictate the contents of your roadmap, how you plan on consolidating data across teams, and how your business will adapt to the changing demands of technology and consumers.
Developing a data-driven roadmap for your digital transformation guarantees a smooth transition of your business to the digital frontier.