Content marketing is an excellent way to increase sales of products or services in this digital age. Websites that use content marketing get more traffic and higher conversions.
Today's market is incredibly competitive, with many e-commerce stores scrambling for space on common user screens. Leveraging content marketing can help to boost a brand, get new customers and generate more sales. This article reveals the e-commerce content marketing strategies that are driving ROI.
Interactive storytelling
Some online users prefer storytelling to traditional branded content. Interactive storytelling may create emotional content with an online audience. The human brain is created to love stories and so consumers need a brand story to feel that they are part of your business.
That is where the importance of CRM for e-commerce comes into play, allowing businesses to market based on clients' habits and storytelling expectations. With right tools, organizations are empowered to create excellent customer solutions to bridge the offline and online spaces.
When people develop trust in a brand, purchasing decisions will take shape. Storytelling is more than advertising because it creates an element of trust in the brand. It is a way of interacting with users in a media world that is fragmented. Stories bind scattered business content together and are a way of sharing the brand vision pleasantly.
Jewelry brand Dannijo has managed to use inspirational videos to connect with its audience.
The company has attained increased ROI by using a storytelling strategy. The founder sisters Jodie and Danielle used authentic storytelling to create a successful and well-known lifestyle brand. They use Instagram to share photos of themselves and those of celebrities accessorizing with their jewelry.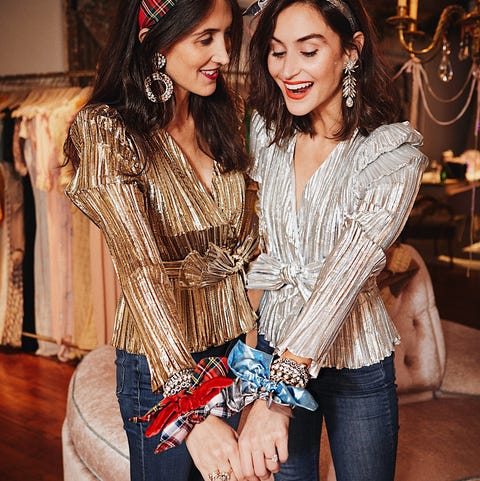 Social listening
As per paper writing service reviews, social listening helps to determine the prospects' expectations in real-time. It enables store owners to know what other businesses or competitors don't have and whether their customers' needs are met or not. This is a great opportunity to identify the problems the audiences are experiencing and their desires, which can support content marketing.
The metrics of social returns on investment (SROI) can show the customers that their input is valuable and this may be the basis of developing operations that suit their needs. Creating social alerts that can monitor the behavior of customers and modifying content marketing campaigns can also help to boost sales.
According to the reports of the experts from the thesis writing services, an agile tool of social listening can help to immediately respond to customers who are not satisfied through social media. Through social listening, it is easier to identify where audiences are found online and what they like talking about. This means that it can provide a direction for digital marketing campaigns.
Samsung is one of the major brands that have used social listening to its advantage. The company has teamed up with the rapper Jay Z to change how the recording industry monitors its sales.
This influencer partnership saw the release of a commercial during NBA performance where Samsung consumers received extra bonuses. Later, the rapper shared lyrics on Samsung's app and the app users received a free album each before the release. This resulted in hundreds of thousands of album sales and one million free downloads in the first seven days.
Shoppable videos
Another powerful content marketing strategy that is boosting ROI is video content. Of late, shoppable videos have helped brands bring content and e-commerce close to the audience in an interactive and engaging environment.
When customers see different products displayed in shoppable videos, they can click and possibly initiate a sale. The number of steps taken by consumers to buy a product is reduced.
Shoppable videos are good for e-commerce business for the following reasons:
Boosting sales. Placing a video on a product page or landing page can help customers in making buying decisions.
Better conversions. Brands leveraging shoppable videos enjoy increased conversion rates.
Brand loyalty. The videos can demonstrate the product usage allowing merchants to provide an improved experience.
Customer retargeting. Knowing where customers are found online is a great way to engage with them and drive conversions.
Estee Lauder launched a shopping experience using the new technology of live streaming. The company has adopted livestreaming commerce to boost the declining sales that it experienced during the store's closure as a result of the COVID-19 pandemic.
The outcome is an interactive and personalized experience that is not only informative but also entertaining to the shoppers. The executives at Estee Lauder affirm that through chats, customers can interact with company representatives to shop in real-time.
Epic pieces of content
Epic pieces of content allow audiences to solve problems or attain their expected results while increasing brand awareness. Epic content is engaging, comprehensive, useful, and lures people to want more.
Today, major brands are enjoying the benefits of using a Headless CMS to simplify the maintenance of their website content. Shifting from the traditional CMS to a headless CMS facilitates epic content updates instead of relying on mere IT.
A Headless CMS simplifies the publishing permissions and management role for all users to ensure that the web content goes live at the right time.
Building a website with Headless CMS and Headless Ecommerce is easier than ever, thanks to the mature APIs, SDKs and starter projects that are available to help you get going quickly. Building a website with Headless Ecommerce and Agility CMS brings you several benefits. Here are a few:
More secure and reliable than traditional ecommerce
Lightning-fast page load times
Better user experience using modern front-end frameworks
More control for developers to implement pixel-perfect designs
Easier for marketers and editors to use CMS content to promote products online
Product listing ads (PLAs)
The success of Google is based on its ability to present useful information to consumers faster and efficiently. Brands are leveraging product listing ads to let users search products from SERPs, providing immediate access to relevant information about particular items. Therefore, they can effectively showcase their products.
PLAs enable e-commerce companies to promote their products using a basic listing platform that includes merchant names, product titles, and prices. They have product listing's link back and brand logos on the site of the merchant. This allows brands to use search result pages to access valuable real estate.
The format of PLAs is almost similar to that of the traditional ads but in this case, the product title includes its link. Good SEO techniques can enable e-commerce business owners to boost conversions and customer loyalty. As consumers find products via search engines, SEO can effectively enable e-commerce stores to attract more customers and increase their ROI.
Sponsored brand ads and products can be used together to yield better results. Recently, the brand Bliss managed to be dominant on particular search engine results pages (SERP) through the combination of sponsored brands ads and the sponsored products. Combining the two leads to improved product visibility, reduced cost per click and product page visibility.
Conclusion
Interactive storytelling, social listening, shoppable videos, epic content, and product listing ads are playing a role in driving the ROI of e-commerce brands. The above strategies have helped major brands in the industry to drive sales and increase their ROI. Brands leverage CMS to increase their return on investment by implementing the right tactics based on their circumstances. Content marketing is a great way to convert audiences into potential customers and eventually real customers.
About the author:
Tiffany Harper is a training guru who's been working in the corporate sector as the technology expert for several years now. She is a management graduate and loves to share her experience through blogs and expert articles. For her love of writing, she provided online consultations for one lab report writer, while working with UK Best Essays. Please do not hesitate to contact her on LinkedIn.
Read more about ecommerce:
10 Unusual Ways to Impress Ecommerce Customers and Stand Out from Competitors
6 Important Benefits of CRM for Ecommerce and Retail Business