"Content is king," we have all come across this statement when receiving marketing advice from professionals, and rightly so!
Content marketing is no longer a novel marketing tool to explore untapped markets. Instead, it is a vital marketing powerhouse for virtually every company in every industry.
A content marketing strategy can help you build brand awareness, generate prospects, improve digital customer experience, and maintain a healthy sales growth rate- but only when planned correctly and executed wisely!
Strategizing, timely implementation, engaging and analysis, content, or cms marketing software implementation strategies involve a lot of aspects, making it overwhelming for most entrepreneurs.
Several mistakes are secretly killing your results. Several factors can meddle with your plan's success.
In this article, we will delve into eight content marketing mistakes that can sabotage your marketing efforts, as well as the specific steps to avoid them and maximize the ROI of your content.
Firstly, let us look at why investing in content marketing is right for you.
Why Invest In Content Marketing?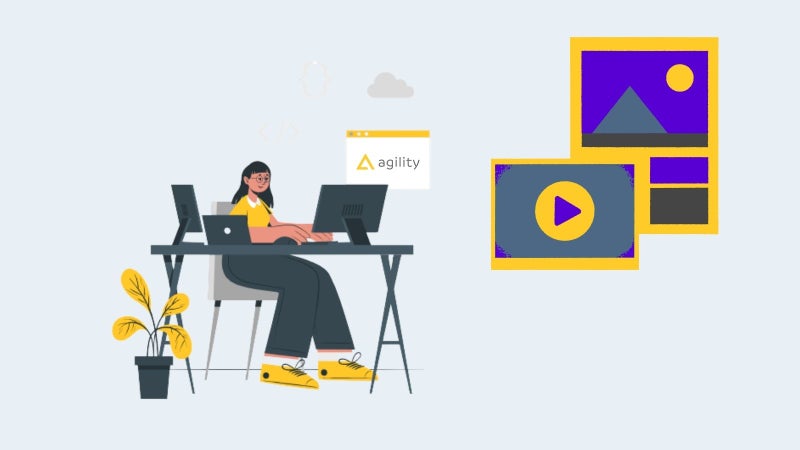 Content marketing is a solid business transformation plan that allows you to reach your potential clients by providing valuable solutions for their online queries.
When satisfied, these clients are diverted to your website, where yet another piece of content(e.g., a dedicated landing page) inspires them to make a purchase.
Here are some incredible benefits that make 'content-based marketing' invaluable for contemporary businesses.
Increased referral traffic

Excellent demand generation marketing tool

Elevated conversion potential

Enhanced brand reputation
Now, let us move on to 'content mistakes'. You should harness the optimal power of your marketing approach and minimize setbacks.
8 Common Mistakes That Can Sabotage Your Result & Their Solutions
1. You Start Without Determining Objectives
One of the colossal mistakes that content marketers make is that they design the content around attracting more leads. Consequently, the business might get traction but not sales.
"It doesn't matter how thorough your planning is if it doesn't align with your business objectives."
Solution: Before you begin producing content (regardless of the platform/audience you are targeting), decide what objectives you wish to achieve with it. Here are some questions that you need to ask yourself before embarking on your marketing journey.
What does a successful marketing campaign look like?

What do you want to achieve with your practices - both short-term and long-term goals.

How does this particular activity help you convert your audience into paying clients?
2. Not Determining Buyer Personas
The notion 'the vaster your reach, the better, does not translate to content writing.
Don't get us wrong! Your content should reach as many readers/ viewers as possible, but preferably those who are most likely to become clients.
If your business deals with a diverse clientele, it is essential for you to determine a buyer's persona before creating a specific piece of content.
Suppose you own a furniture website catering to diverse buyer groups' furniture and home decor requirements. In this case, an article on budget decor ideas will not attract your high-end customers, nor will it solve any of their queries.
Solution
The goal here is to figure out who your current target demographic is and appeal to them individually. Here are some factors you should focus on while creating a buyer persona
Geographical location

Gender

Age

Pain points

Brand expectations

Their position in the sales funnel - There are three main stages in a consumer's journey, i.e., awareness, Consideration Decision – Decide where they are currently in the buying journey.
All in all, a buyer's persona is all about discovering what your ideal consumers look like and what they desire. If you don't have access to customer data, there are several techniques to get valuable insights.
Some of the best practices for gaining data for buyer personas are consumer surveys, phone, and in-person interviews, web, and exit surveys.
Owing to the massive digital landscape, it can be tempting to expand your base. However, it's essential not to lose focus. Make sure that your content is aimed solely at the target personas and not at anyone else.
3. Producing Content That is Overly Promotional
While it is fair to focus on product/services specifications at some point in the content, drifting entirely from the audience's needs is never a good idea.
Too many content marketers tend to get over-sales-y, failing to give the audience what they want.
Studies suggest that 90% of thriving content marketing strategies were designed by following a consumer-centric approach.


Solution - While collecting data for creating buyer personas, you will understand consumer requirements in depth. Structure your content in a way that provides value to your consumers and helps them with the problems they are facing.
Here are a few reasons why instructional content is crucial, even if it doesn't directly promote your product:
It establishes credibility for the brand.

It establishes credibility with your target audience.

It allows you to connect with prospects early in their buying cycle, so they remember you when they're ready to buy.
4. Producing Mediocre Content
Delivering poor quality content does not have one but many devastating effects, including -
Negative impact on brand reputation.

Impact on SEO - Content quality is an integral part of google's algorithm, and poor content can do more harm than good to your site's

SEO ranking

.

No to minimal ROI on content.

Plagiarised and poorly researched content can attract legal fees.
Content created solely for generating links, is not appropriately researched, and written will not resonate with your audience, nor will it divert more traffic.
Moreover, search engines also weed out bad-quality content from its result, ultimately harming your website's ranking.
Solution: There is no set of rules when it comes to quality. However, it is essential to keep some crucial factors in mind along with measuring customer satisfaction.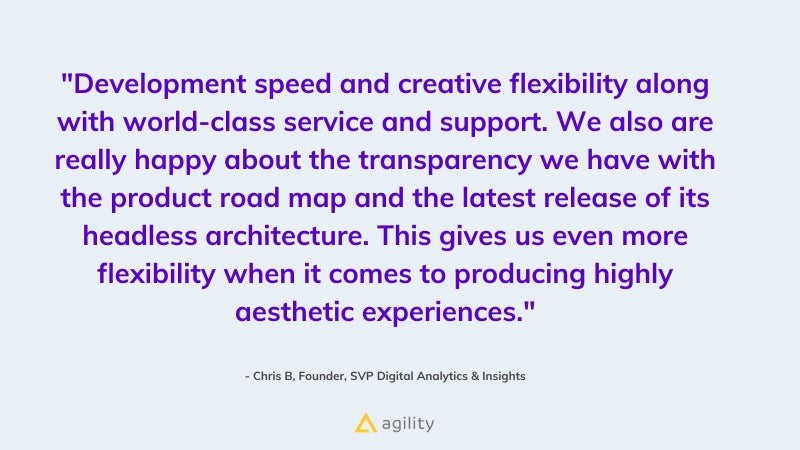 Firstly, the content you publish should focus on delivering meaningful information or entertaining a specific audience group.
Secondly, it should be appropriately researched, reliable, and free of typos. You should use catchy taglines to capture the reader's attention but not bait titles that misguide the audience.
To conclude, your content should also raise an opinion about the topic. Most content marketers prefer playing safe and holding back from laying out honest opinions. However, studies show that content with unique ideas is highly likely to impact the readers.
4. Producing Content That is too short
Quantity Vs. Quality is a perpetual debate in virtually all creative marketing strategies. The real question, however, should be how to maintain a balance between both Quality & Quantity. Both quantity and quality are equally crucial for a sustainable content marketing campaign.
"Modern consumers have attention spans of goldfishes," some content creators argue. Hence, they focus on generating crisp and shorter content pieces, which is a grave mistake.

Solution:
Content with a word count of 1,000 or more generates more leads than content with only 300 words. Despite shorter attention spans, people are still looking for substantial content and caters to their problems in detail.
It's not so much about length as it is about how you compose your material.
When optimizing your content, the longer, the better; therefore, instead of trimming down the length, try dividing it into to-the-point and easy-to-understand subtopics. Keep the paragraphs short and use images and infographics as much as possible.
5. Gating All Your Content
While asking for contact details or login information at the initial content point is an excellent tool for gathering marketing data, gating all your content pieces is never advisable.
When a user is looking for answers, they want those answers as promptly as possible. Therefore, it is essential to keep that content easy to access.
We have nothing against gated content. In fact, it is essential for lead generation and subscriptions. But, keeping barriers at every step can annoy the audience, and they might turn to a competitor who provides similar value without asking for personal information.
Solution: Create ungated content to:
Attract a larger audience to your brand's content, create ungated content.

Increase your search engine visibility.

Encourage people to share their blog posts, YouTube videos, and other media.
You can also respond to questions in public places such as your blog or social media. Participate in forum discussions and speak directly to your target audience.
6. Not Reviewing Content Marketing Performance.
The most common content marketing mistake we see entrepreneurs and marketers make is not reviewing the performance of their campaigns.
By not reviewing the content performance, you would neither be able to determine which tactics are working in your favor nor figure out the pitfalls that negatively impact your results.
Solution: Conduct a thorough analysis of your content over different platforms and evaluate its performance on each platform.
Determine how much traffic/leads the content generated, which channel worked the best, which type of content drove the maximum traffic, and finally compare the results with your business objectives we talked about in the very first point.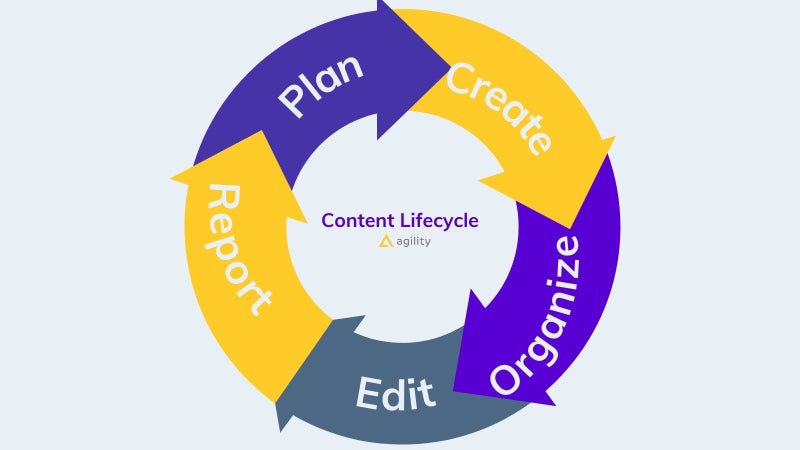 7. Not Having A Modern CMS Solution In Place.
Content marketing may yield incredible benefits for your firm, but it is not an uncomplicated, free-of-challenges marketing approach.
Producing, managing, publishing, and tracking content can be an entrepreneurial nightmare without a proper CMS solution in place.
The success of marketing depends highly on time-to-market. A CMS will help you ease, flexibility, and freedom to efficiently manage all your content marketing endeavors.
Missing out on CMS software is a mistake you cannot afford to make. We recommend going with the advanced evolved versions of headless CMS like Agility CMS.
Solution: Invest in a high-quality headless CMS system that makes your marketing and development efforts hassle-free. However, it is vital to look for certain factors when selecting a CMS for you.
Content Architecture, API Design, Content Delivery Performance, API Performance, Editorial Features, Business Flexibility, Security, and Privacy are all factors to consider when making an informed decision.
Not sure whether or not you should invest in a CMS?
Here are some remarkable benefits of headless CMS that will help you leap.
Improves Efficiency
A content management system (CMS) facilitates faster the creation and publishing of content. Owing to its centralized dashboard, multiple team members can work on a single piece of content simultaneously, making the entire process seamless and more productive.
Uniformity In Design & Feel
The pre-built templates in CMS solutions help you create a uniform look and feel for your content. This enables you to maintain consistency and helps create a consistent brand image.
It Makes Technical Processes Easier
Not all marketers are equipped with the required technical skills. A headless CMS simplifies technical processes and allows content writers and marketers to carry out specialized tasks easily. With CMS, publishing content is as simple as preparing a word doc!
Final Thoughts
Content marketing is a continuous commitment. You cannot expect your marketing strategy to bring about a sudden business transformation in a blink. Your efforts take time; meanwhile, you must learn from your mistakes and improve as you go.
By avoiding the content marketing pitfalls mentioned in this article, you will be able to get closer to hitting a home run. With time the content strategy will improve, generating sustainable engagement and building brand loyalty.
____________________________________________________________________________
Author bio:
Chaitanya Patel is an ardent writer who generates best-in-class posts on a wide range of SaaS tools and techniques. He also produces well-researched and factual posts on strategic solutions for SaaS.